If you're looking for some food-spiration, there are so many Instagram accounts for clean eating. It's an easy way to find inspiration to change your eating habits. These Instagram accounts for clean eating are full of pictures of delicious, and most importantly, HEALTHY meals! Just looking at these meals will make you want to start eating healthy. Check them out and then let me know how you stay motivated to eat clean!
---
1

@mmmoky_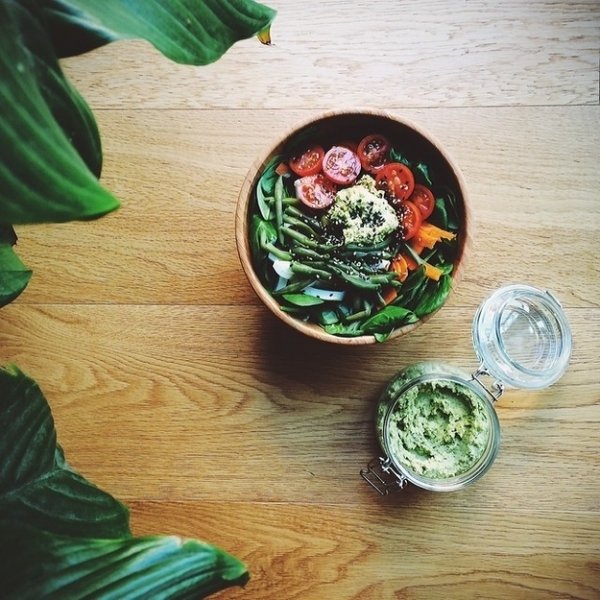 This Instagram account is run by a seventeen year old vegan foodie from Rome! It has nearly 10.5 thousand followers and has pictures of salads, shakes, and bakes. Follow her if you're a a big foodie! You can even learn about guilt-free cookies! Yup, they actually exist. She's just one of the awesome Instagram accounts for clean eating!
---
2

@naturalnomad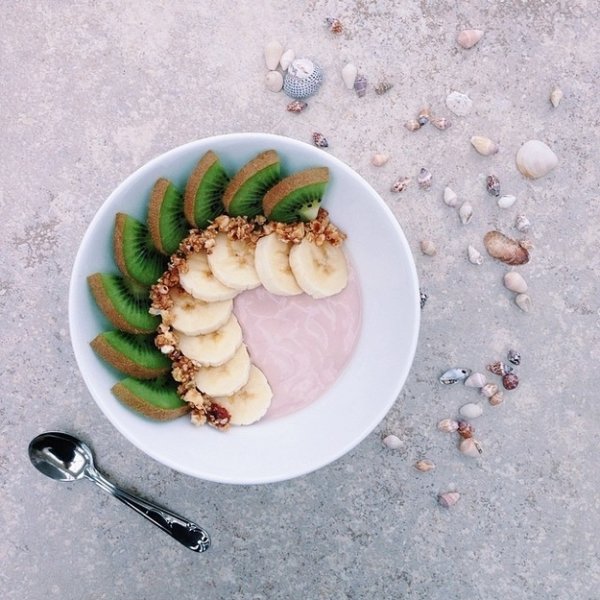 This Instagram account is run by UK native Lauren. She calls herself a "natural nomad"! Her posts include pictures of gluten-free and diary-free meals and bowls beautifully decorated with nuts and fruits! She doesn't have many non-foodie posts but I'm not complaining! Her account has nearly 10,000 followers!
3

@healing_belle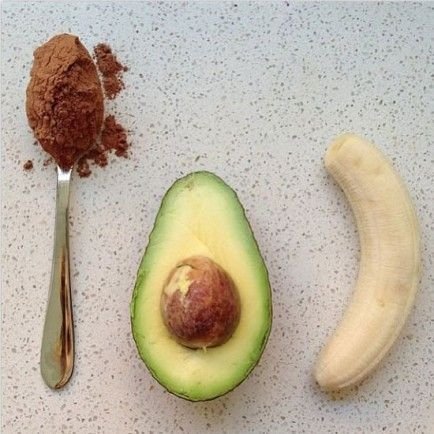 This account is run by Belle, "just a mother healing her brain cancer naturally through juice, yoga & goodness." She just so happened to create the Whole Pantry App, which is a health, wellness, and lifestyle app filled with tips, resources, and recipes on how to live an enriched life. She posts pictures of tons of great foods and supplements. She also posts inspirational quotes, which I love just as much! She's definitely worth following; she has nearly 177,000 followers!
---
4

@thesashadiaries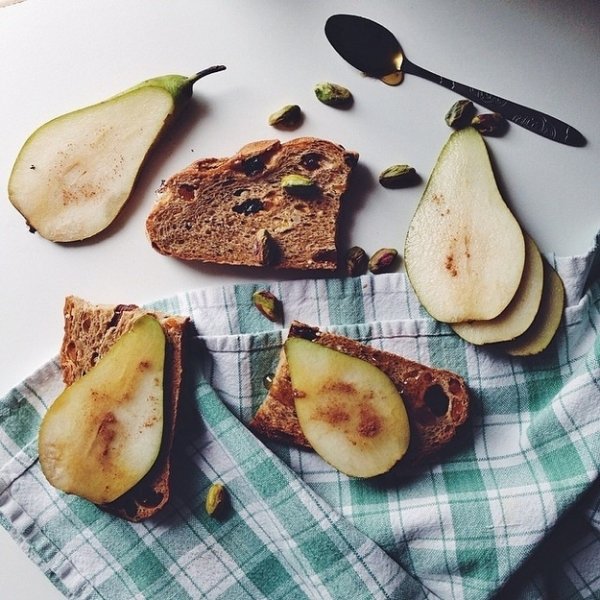 This 18 year old has racked up nearly 10,000 followers on her Instagram account! She posts tons of food pictures that make you wish you could share a meal with her! If you like fast health foods, she's the one to follow. As for her non-foodie posts, she has an ongoing series of "flower portraits" known as the "flowerchildproject," which is pretty darn awesome.
---
5

@albeeats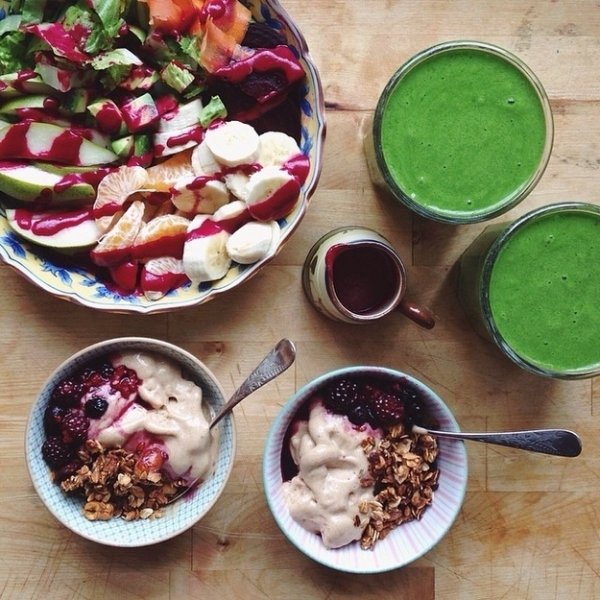 This 23-year old Instagrammer makes vegetables and fruits look like heaven. If you follow her, you're sure to see tons of colorful foods, it's such a sight! This plant eater has racked up an impressive 20,000 followers!
---
6

@anaspurekitchen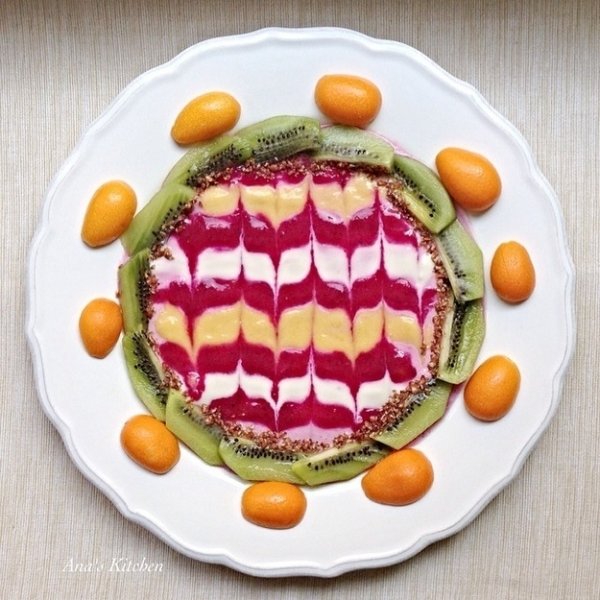 This Instagram account is full of pure vegan food art. Seriously, it looks like it should all belong in a museum! It's actually so amazing. She's racked up almost 3,000 followers. If you want to look at food that looks like it belongs behind a frame, follow her!
---
7

@dollyandoatmeal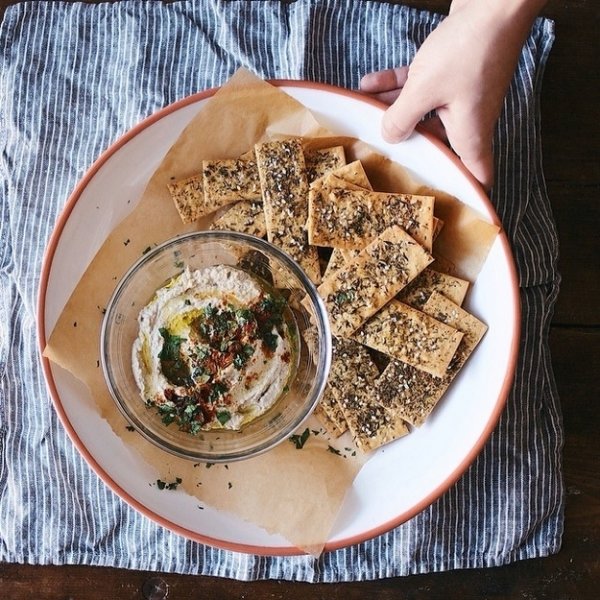 Lindsey of Brooklyn, NY, runs this Instagram account, with nearly 8,000 followers! She posts several pictures of delicious meals! She even posts pictures of the meals being prepped. Honestly, it kind of makes me wish I was best friends with her so she could teach me how to prep all this awesome food! As for her non-foodie posts, she posts pictures of an adorable dog! I'd say it's well worth the follow. She's definitely one of my favorite Instagram accounts for clean eating!
Well, there you have it! Who knew there were so many Instagram accounts for clean eating? These are just seven of my favorites! They're definitely motivating to change up eating habits. Are you looking to change up your eating habits? Or, if you already eat clean, what are the ways you stay motivated to do so?
---
Popular
Related
Recent