9 Marvelous Marinades That Will Bring Your Neighbors Running to Dinner ...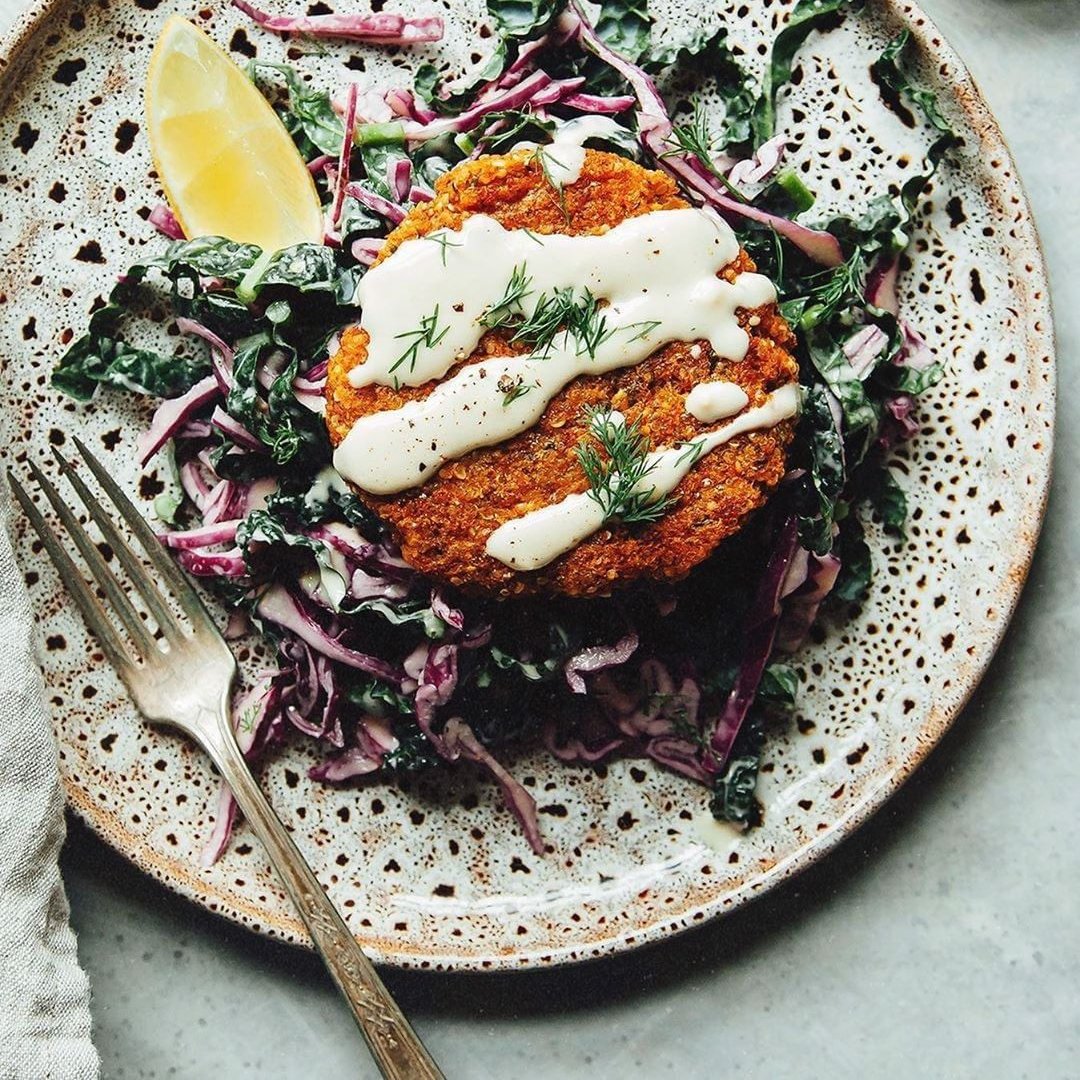 It's the season for grilling, meaning that you need a variety of marvelous marinades at your disposal. Whether you're cooking out on the grill, baking your meat in the oven, or experimenting with your broiler, marinades really make all the difference. In addition to imparting complex, incredible flavors into your meat or vegetables, they also make your chicken, beef, pork, and fish amazingly tender. Plus, when you make your own, you avoid all those nasty additions, like too much salt or loads of MSG. This summer, try one or more of these marvelous marinades, and see if your neighbors don't descend on your house!
I adore brisket, but it's a tough cut! This marinade, which lends itself beautifully to grilling or smoking, will make your meat wonderfully tender while introducing delicious explosions of flavor. Remember, the great thing about the most marvelous marinades is that they are endlessly adaptable. Feel free to add or subtract ingredients in any of these recipes, to make them work for your palate or for a different meat or vegetable!
Ingredients:
1 1/2 cups red wine
1/2 cup olive oil
1 1/2 tablespoons prepared mustard
1 1/2 tablespoons lemon juice
1 tablespoon wine vinegar
1 tablespoon horseradish
1 1/2 teaspoons salt
1 teaspoon cayenne pepper
1 teaspoon onion powder
1 teaspoon garlic powder
Directions:
Mix all ingredients together. Pour over brisket and let marinate overnight in the refrigerator, turning occasionally. Remove brisket from marinade and boil remaining marinade for 5 minutes to use as a mop.
Source: bbq.about.com
Teriyaki marinades work for so many kinds of meats and vegetables. They work well on chicken, of course, but also taste great with beef or a delicious vegetable mix containing carrots, broccoli, and snow peas. This one is especially tasty with tofu, too!
Ingredients:
1/2 cup soy sauce
2 cloves garlic, crushed
2 large fresh green onions, chopped
1 tablespoon ground ginger
2 tablespoons white sugar
1/4 teaspoon ground black pepper
3 tablespoons distilled white vinegar
1 tablespoon vegetable oil
2 tablespoons Worcestershire sauce
Directions:
In a large bowl, combine soy sauce, garlic, green onions, ginger, sugar and pepper. Add the vinegar, oil and Worcestershire sauce. Mix well.
Marinate meat in this mixture for several hours before grilling outdoors.
Source: allrecipes.com
I can honestly say that before stumbling across this recipe, I'd never seen anything like it. Having tried it, I wish I'd found it years ago. I love anything with green apple, and the aromatics are just sublime. While this is ideal for beef, I've tried it with ribs and pork loins as well, and it's out of this world!
Ingredients:
1 tablespoon(s) extra-virgin olive oil
1 Granny Smith apple, cored and cubed
1/4 cup(s) chopped lemongrass (3 stalks)
3 clove(s) garlic, minced
1 piece(s) (1-inch) fresh ginger, sliced
1 fresh red finger chile, thinly sliced
3 whole star anise
1/2 cup(s) water
1/4 cup(s) tamari or regular soy sauce
3 tablespoon(s) apple juice
1 tablespoon(s) unseasoned rice-wine vinegar
1 tablespoon(s) light-brown sugar
Directions:
Heat oil in a medium saucepan over medium heat. Add apple, lemongrass, garlic, ginger, chile, and star anise. Cook, stirring, for 5 minutes.
Add the remaining ingredients, and bring to a simmer. Remove from heat, and let cool for 5 minutes before use.
Source: delish.com
4.

Jamaican Jerk Marinade
If you're in love with jerk flavors on your meat, you'll be so glad to have this recipe in your arsenal! It works well with every cut I've ever tried it on, although it's particularly wonderful on chicken. It's amazingly easy as well, so any time you get a craving for jerk chicken or beef, make this your go-to!
Ingredients:
1 medium onion, finely chopped
1/2 cup scallions, finely chopped
1 hot pepper, finely chopped
3 tablespoons soy sauce
1 tablespoon oil
1 tablespoon cider or white vinegar
2 teaspoons fresh thyme leaves
2 teaspoons sugar
1 teaspoon salt (kosher or sea salt is preferable)
1 teaspoon Jamaican Pimento (Allspice), ground
1 teaspoon black pepper, ground
1/2 teaspoon nutmeg, ground
1/2 teaspoon cinnamon, ground
dash hot sauce (optional)
Directions:
Combine all ingredients in a blender and blend until smooth. This marinade can be stored in the refrigerator for up to one month.
Source: bbq.about.com
5.

Mojo Grilling Marinade
This marinade is full of fresh, vibrant flavors. Owing to ingredients such as orange juice, cilantro, lime juice, and hot sauce, it's a tempting, tingling surprise with every bite! This one's good for everything, but especially fish, which only needs about an hour to taste scrumptious.
Ingredients:
6 cloves garlic, coarsely chopped
1/2 cup minced yellow onion
1 cup freshly squeezed orange juice
1/2 cup freshly squeezed lime juice
1/2 teaspoon ground cumin
1 teaspoon dried oregano flakes
1/2 teaspoon lemon-pepper seasoning
1/2 teaspoon freshly ground black pepper
1 teaspoon kosher salt
1/4 cup chopped cilantro
1 teaspoon hot pepper sauce (e.g. Tabasco™) (optional)
1 cup olive oil
Directions:
Pulse the garlic and onion in a blender until very finely chopped. Pour in orange juice, lime juice; season with cumin, oregano, lemon-pepper, black pepper, salt, cilantro, and hot pepper sauce. Blend until thoroughly incorporated. Pour in the olive oil, and blend until smooth.
Source: allrecipes.com
6.

Spiced-Yogurt Marinade
This is more of a paste than a traditional marinade, thanks to the yogurt, but you won't be sorry. It makes your meat moist and tender while imparting amazing flavors from the coriander and cumin. It's especially great for chicken, because it really crisps the skin (if you leave it on, of course).
Ingredients:
1 cup(s) plain yogurt
3 tablespoon(s) fresh lemon juice
3 tablespoon(s) extra-virgin olive oil
1 small onion, chopped (1/2 cup)
1/4 cup(s) packed fresh mint
4 clove(s) garlic, chopped
2 strip(s) (2-inch) lemon zest
1/2 teaspoon(s) ground cumin
1/2 teaspoon(s) hot paprika
1/2 teaspoon(s) ground coriander
1/4 teaspoon(s) ground cinnamon
1/4 teaspoon(s) ground ginger
Directions:
Place all of the ingredients in a blender, and puree until smooth. Use immediately, spreading the mixture on the chicken skin.
Source: delish.com
There's nothing like fajitas in the summer. They're hot (and spicy), yes, but they're so easy to make, and so convenient! This marinade will make them ten times better, however, whether you enjoy them with chicken, beef, or even fish.
Ingredients:
1 12 ounce beer
1/2 cup canola oil
1 small onion finely chopped
1/4 cup lime juice
5 cloves garlic, minced
2 tablespoons Worcestershire sauce
1 tablespoon chili powder
1 teaspoon black pepper
1 teaspoon hot pepper sauce
1 teaspoon ground cumin
Directions:
Combine all ingredients and mix well. Store in an airtight container.
Source: bbq.about.com
I've never heard of anything like a Pirate Marinade, and I'm not really sure how it gets its name, but I don't care. It's delicious! It features everything from orange zest and juice to red wine vinegar and plenty of herbs and spices – even cinnamon! Give it a try, at least once. It's incredibly versatile, easily enhancing the flavor of lamb, pork, poultry, beef, and fish.
Ingredients:
1/4 cup canola oil
1 medium onion, chopped
2 tablespoons chopped garlic
1/2 cup reduced-sodium soy sauce
1/4 cup red-wine vinegar
1/2 teaspoon freshly grated orange zest
1/4 cup orange juice
3 tablespoons packed brown sugar
2 teaspoons ground allspice
3/4 teaspoon freshly ground pepper
1/2 teaspoon dried thyme
1/2 teaspoon ground cloves
1/2 teaspoon ground cinnamon
5 dashes hot sauce
Directions:
Heat oil in a large saucepan over medium-high heat. Add onion and garlic and cook, stirring, until translucent, about 2 minutes. Transfer to a medium bowl.
Stir in soy sauce, vinegar, orange zest, orange juice, brown sugar, allspice, pepper, thyme, cloves, cinnamon and hot sauce. Let cool to room temperature.
Pour cooled marinade into a shallow dish or 1-gallon sealable plastic bag for marinating 1 to 2 pounds (4 to 8 servings) of your chosen protein.
Source: huffingtonpost.com
If you love fruit based marinades, you'll love this one. Before this, I'd never tried a marinade that featured pomegranate. I never would have even thought to include it. Now that I've tried it, I see why it's such a great idea – especially with those chile peppers! Whew!
Ingredients:
5 clove(s) garlic
1 teaspoon(s) freshly ground pepper
1/2 teaspoon(s) ground Aleppo chile pepper
8 fresh bay leaves, stemmed and minced
1 bunch(es) fresh thyme, leaves picked (5 tablespoons)
1/4 cup(s) pomegranate molasses
1/4 cup(s) Zinfandel vinegar
2 tablespoon(s) extra-virgin olive oil
Directions:
Using a mortar and pestle, crush garlic, black pepper, and Aleppo chile pepper; add bay leaves and thyme. Crush to release oils. Transfer to a nonreactive bowl; whisk in molasses, vinegar, and olive oil.
Source: delish.com
I love using marinades, especially with a cut that you can keep soaking for a while. The flavors explode when you're finally ready to eat your dish, making for a truly memorable meal. Do you have any of your own marvelous marinades to share? We're always looking for reader recipes!
{{#comments_count}} Show Commnents ({{comments_count}}) {{/comments_count}}