Everyone is going organic nowadays but eating healthily and organically can be expensive. There is a solution though, how about growing your own. It's cheaper, you can eat what's in season, just like they did in the good old days, and you know that your food hasn't been sprinkled with pesticides and other nasties. If you're just starting out, fear not as growing your own at home is actually easier than you might think.
---
1

Tomatoes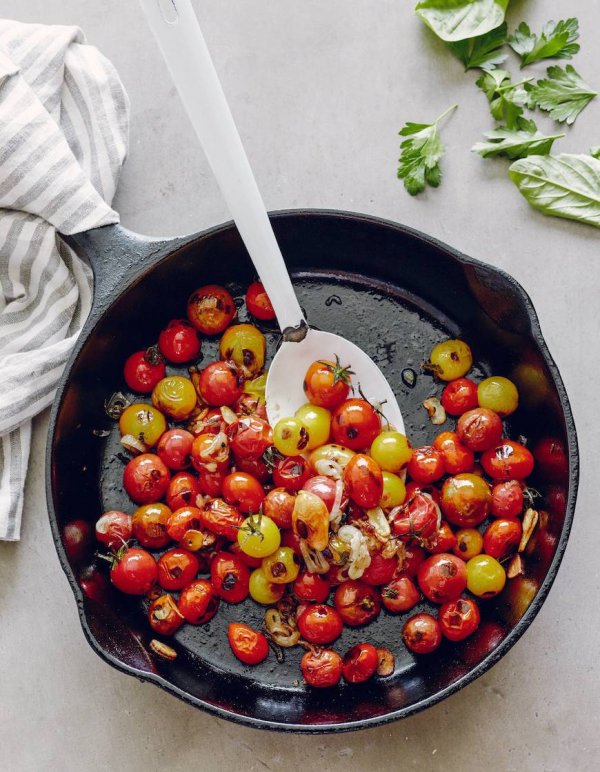 Tomatoes are probably the most obvious plants to grow at home and most people buy starter plants as it's easy and saves time. Buy your starter plant from any nursery or home improvement store. They need a lot of sun and a little water and they will say thank you by giving you delicious fruits all through summer. What could be better than popping out to your garden and picking a handful of tomatoes for your salad!
2

Lettuce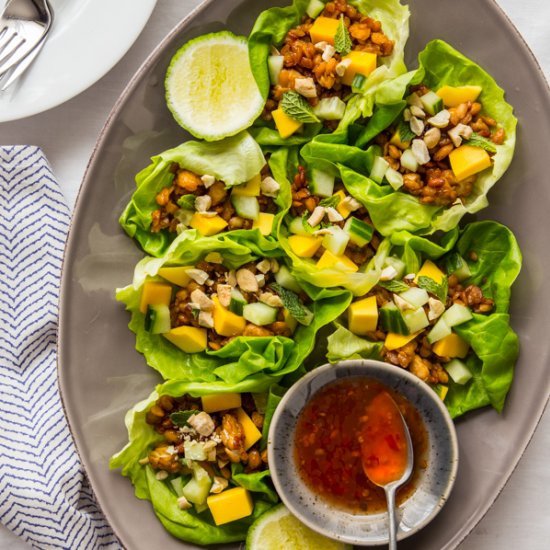 What will you need to accompany your tomatoes? Salad of course! Grow some delicious and tender lettuce greens in your very own garden and enjoy saying to everyone, "I grew this dish." Nothing beats a bit of boasting when it comes to growing food in your own back yard! There are many types of greens you can grown such as spinach, leaf lettuces, head lettuces and arugula.
---
3

Carrots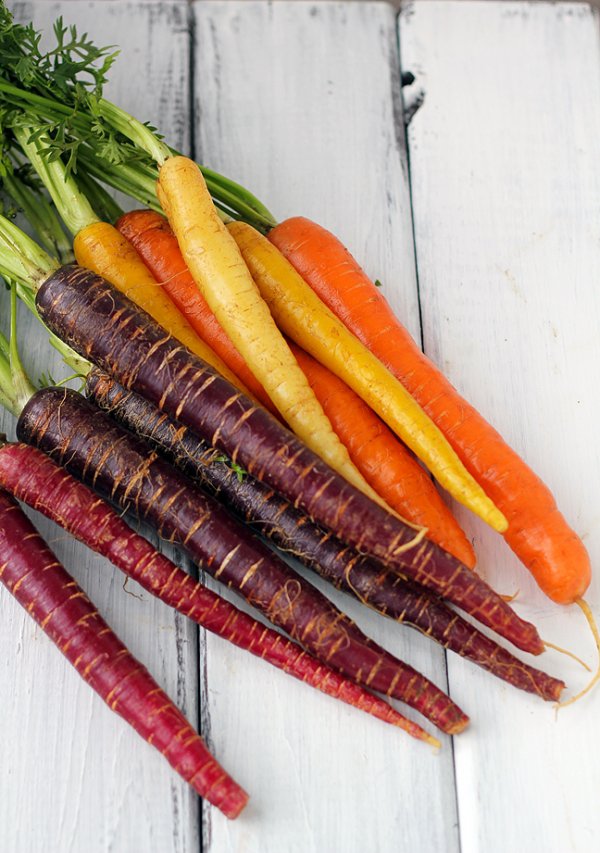 Carrots are another great food to grow at home and all you need is a plot of soil which is deep enough and free from rocks. When the tops breach the soil line, you know your carrots are ripe for the picking. Try Danvers Half long and Sweat Treat to brighten up your dishes.
---
4

Beans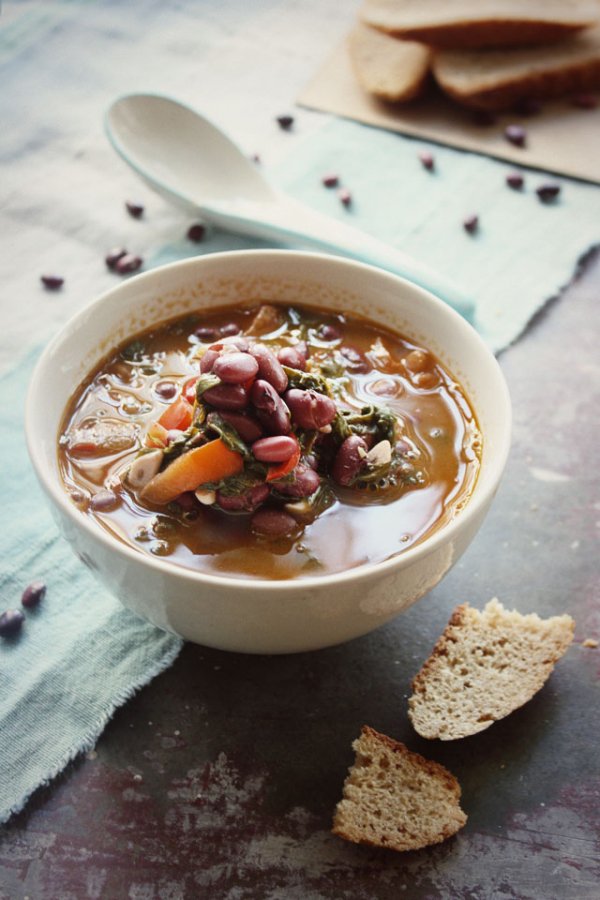 Beans are super healthy and easy to grow in your garden. You can freeze or can then which means they'll see you through a few meals or two. Pole beans are easy to grow and will require a trellis but broad beans are a little easier to manage. They can be sown directly in the ground in the spring and will grow quickly, giving you a bumper crop in the summer.
---
5

Cucumbers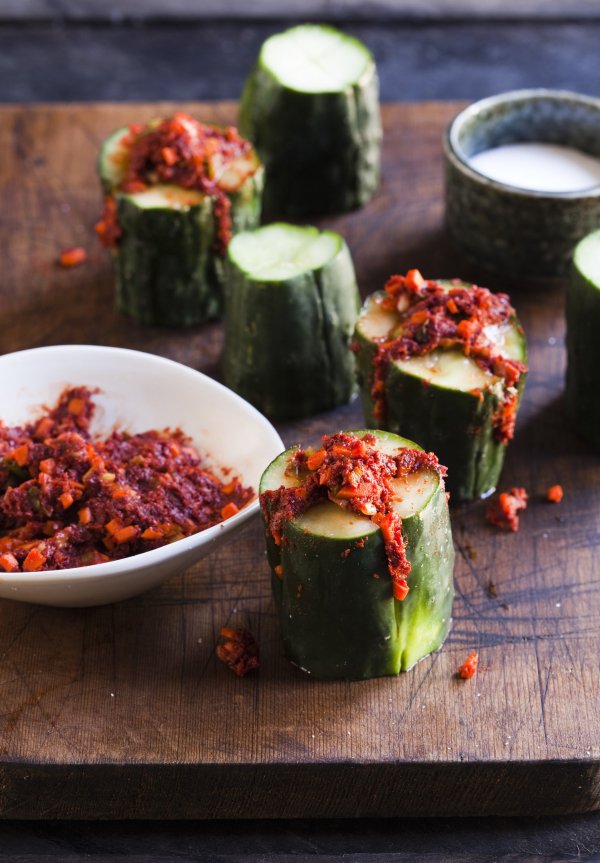 Cucumbers are a little selfish and do like to spread out. They will monopolize the space in your garden so ensure they have enough room to stretch and sprawl. It's worth it in the end though as you will be able to enjoy succulent and refreshing cucumbers and you can also make your own pickles! Wait until all chance of frost has passed and opt for Straight Eight and Diva varieties.
---
6

Chilis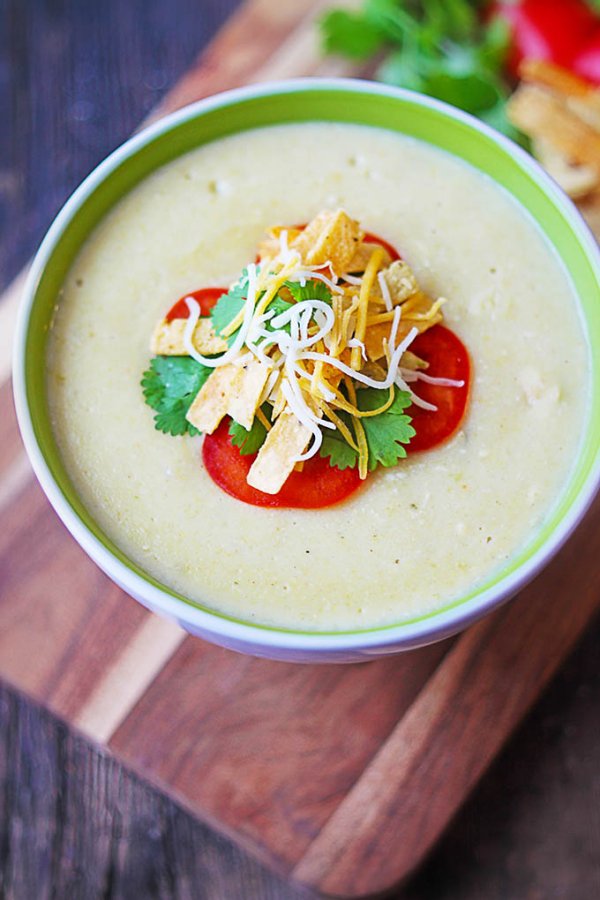 An edible garden wouldn't be complete without some chili plants. There are so many varieties to choose from and if you want to begin your chili passion with a starter plant then that's great otherwise you can easily grow them from seed and add them to your dishes for a metabolism boosting treat with a little heat! Tomatoes, carrots and chilis love the sunshine so make sure they have a sunny spot. Choose from varieties such as jalapeño, Padron or Adorno. The thing I love about chilis is they can be dried and added to curries or they can be seeped in oil to make a delicious chili oil.
---
7

Spinach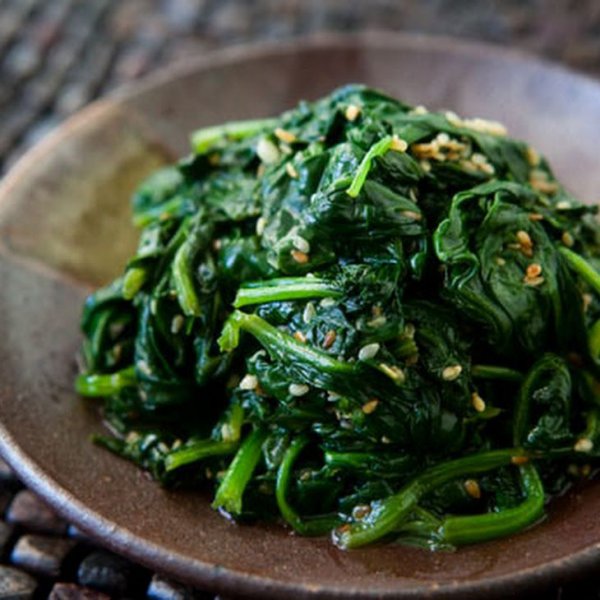 High in iron and perfect in salads, soups, sandwiches, anything really, spinach is another great food to grow in your garden. Picking the leaves once they're a reasonable size will encourage new growth and there are some great varieties to choose from such as the cute sounding Baby's Leaf and the more outlaw sounding Renegade.
If you're growing anything from seed, always read the advice on the packet and never start earlier than recommended. These are just a few of the many things you can grow in your garden. You'll save money and be able to say that you eat organic, because you do! What do you enjoy growing at home in your garden?
Sources: telegraph.co.uk
thompson-morgan.com
---
Comments
Popular
Related
Recent