Sweet 16 birthday cakes should be special, even if you're not making an enormous deal for your 16th. It's still a rite of passage, and you deserve a truly stupendous cake. If you're a teen designing your own cake, or the parent or friend of someone about to hit the big 1-6, think about some of these stunning, sassy sweet 16 birthday cakes! Always remember the taste of the birthday girl, along with favorite colors and designs – and don't forget, the flavor plays a hugely important role as well!
Table of contents:
1

Topsy-Turvy Colors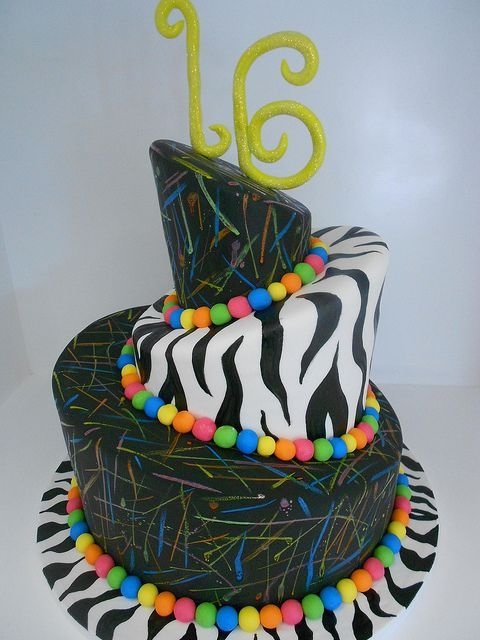 Via Neon zebra sweet 16 cake ...
This is one of the cutest cakes I've ever seen. And as you'll see, topsy-turvy designs are extremely popular for sweet 16 birthday cakes – maybe because it's such a fun, topsy-turvy time!
2

Zebra Bling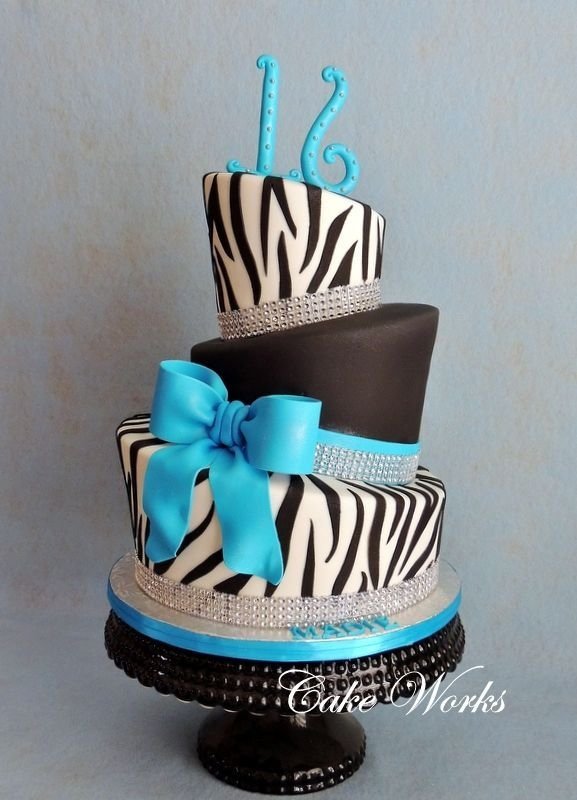 Via Sweet 16 Birthday Cake - ...
See? This one incorporates zebra print as well, along with quite a lot of dazzle.
3

Fun and Flowers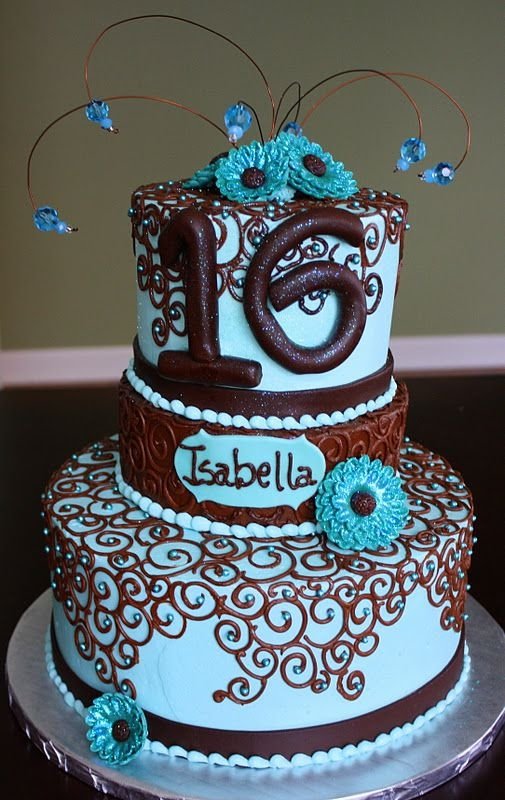 Via Claudine: Sweet 16 Birthday Cake
These flowers are absolutely gorgeous. The icing work is lovely as well, but I'd maybe consider a slightly different design for the 16.
4

Frilly Ombre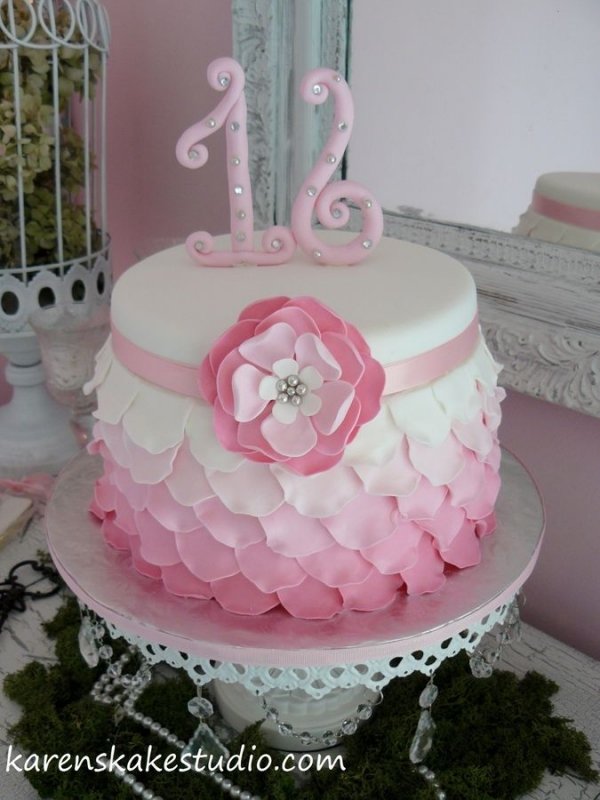 Via Sweet 16
This cake is exquisitely feminine, and so pretty. You could get a design like this in any color palette, but the ombre is a must.
5

Tiffany Blue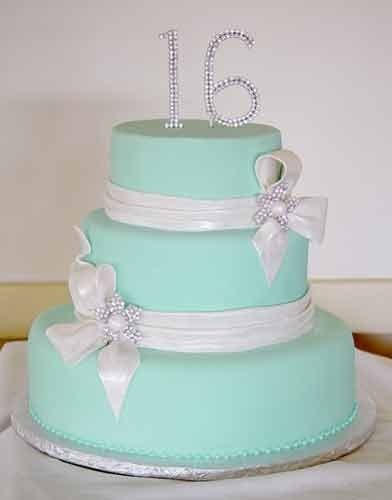 Via jesecacreations.com
This shade of blue is extremely popular for sweet 16 cakes. The overall look is so sweet!
6

Camo Crazy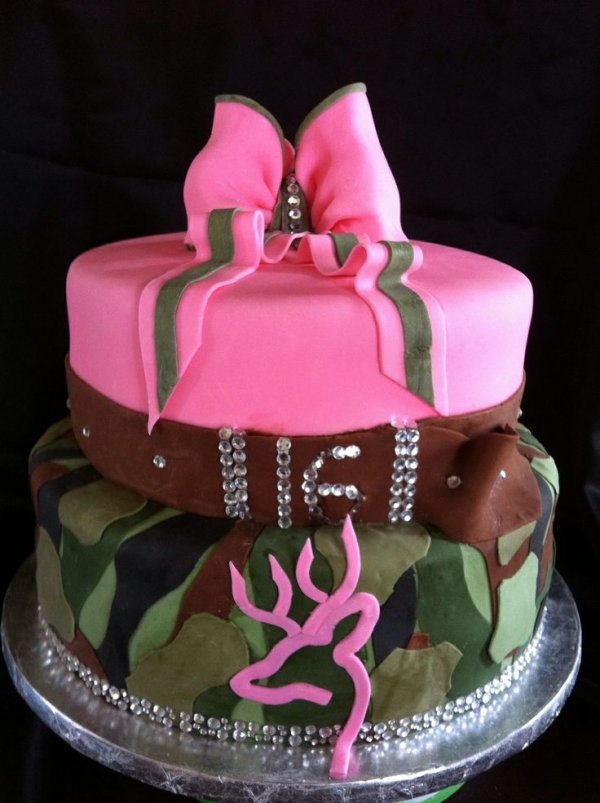 Via Sweet
I love that this cake uses camouflage along with the pink. It proves that girls aren't all the same, and some of us love being outdoors, going hunting and fishing, and accessorizing our rhinestones with camo.
7

Neon Fun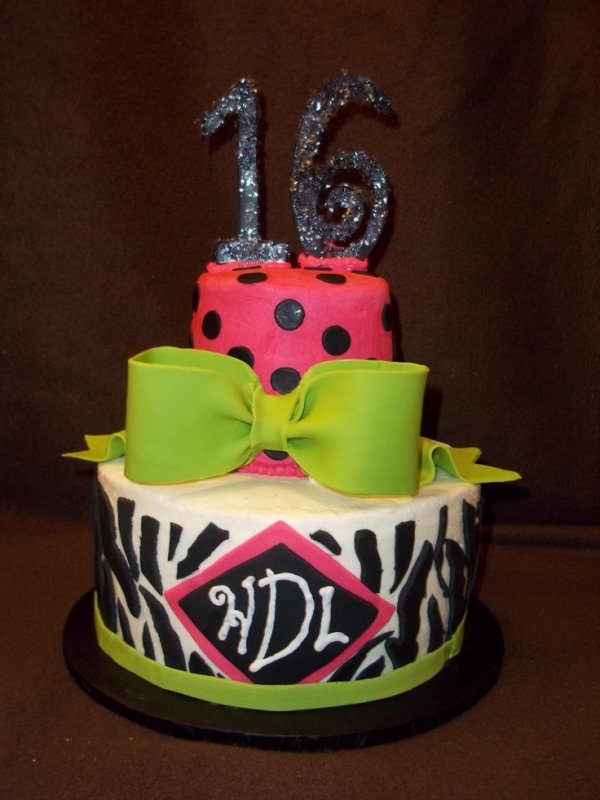 Via Custom Party Cakes | Memphis ...
It's a great idea to choose a cake with crazy colors. You really want them to pop!
8

Sweet Stuff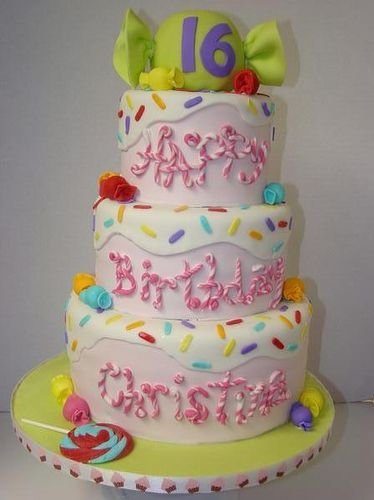 Via sweet 16 birthday cake
This cake is so fun! From the candy topper to the candy cane print, it's too cute!
9

Sweet Stuff II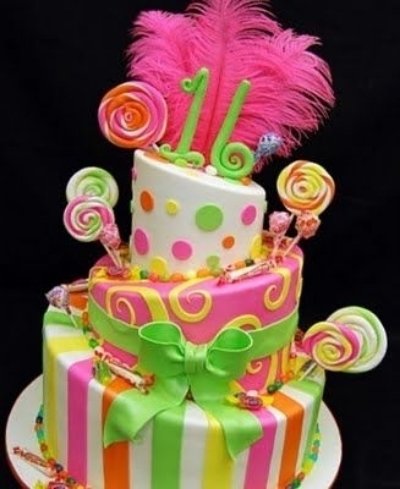 Via Candy Shoppe Designs: SUPER Sweet ...
I'm all over those lollipops, those are gorgeous. Of course, the feathers lend a super fun touch as well.
10

Damask Cake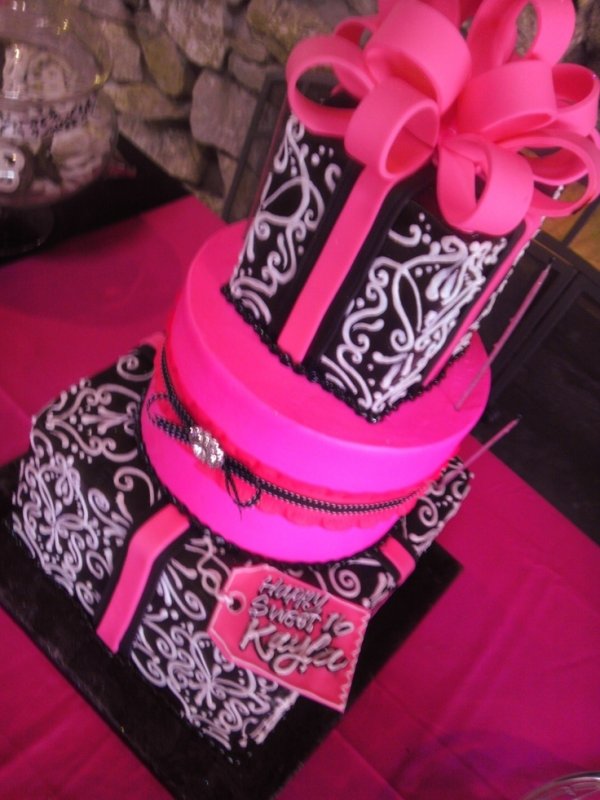 Via Cakes, Cupcakes & Cakepops
I adore damask, so I would've loved this cake at 16. Would you choose this color palette?
11

Flowery Cake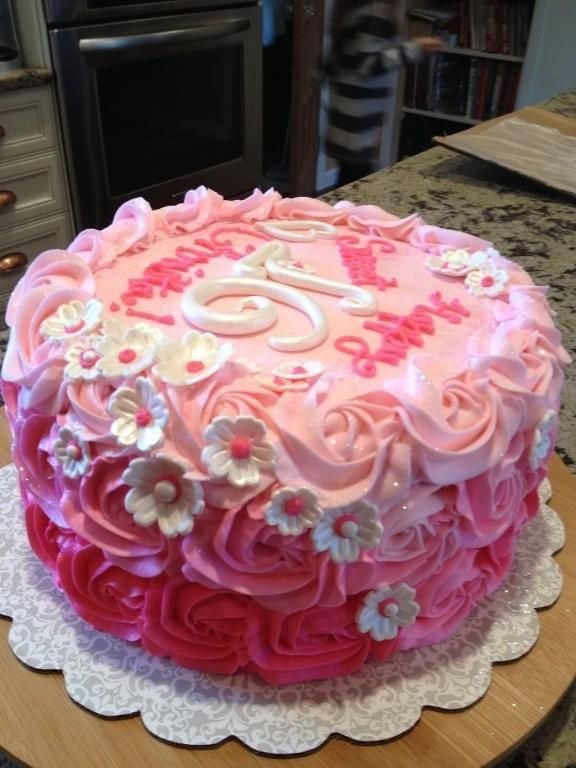 Via You have to see Rosette ...
You're a daisy if you do! This proves that you don't necessarily need three tiers to have a gorgeous cake.
12

Superstar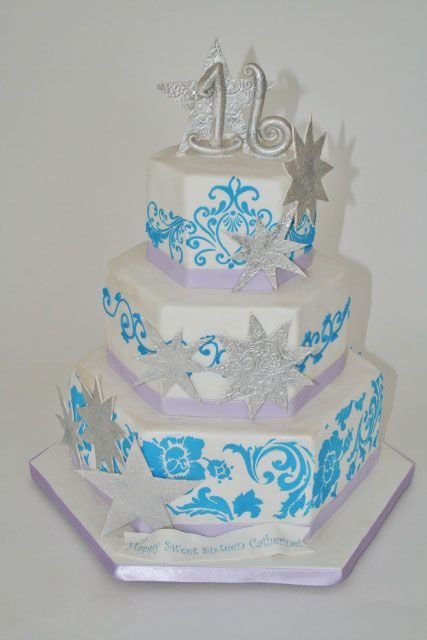 Via Custom Sweet 16 Cakes NJ ...
This is a great way to make any 16 year old feel like a star! I love the geometric shape as well.
13

ZEBRA MADNESS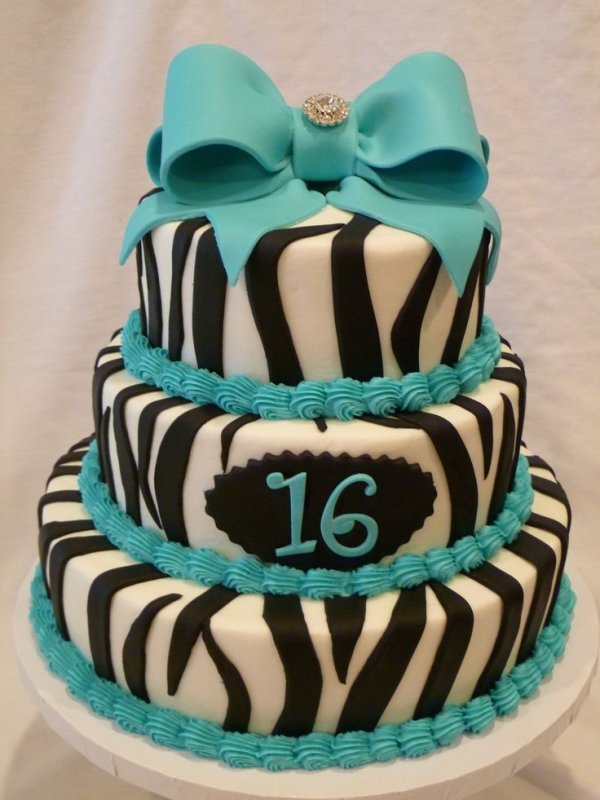 Via My Cakes
Animal print makes a great choice for birthday cakes, and zebra print is particularly popular. I love the color combination here.
14

BLING and BOWS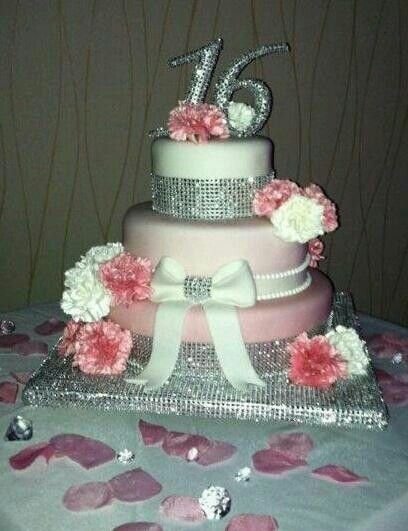 Via Cakes
There is a lot of dazzle on this cake. I also love the color scheme, which is so feminine.
15

Roses and Bling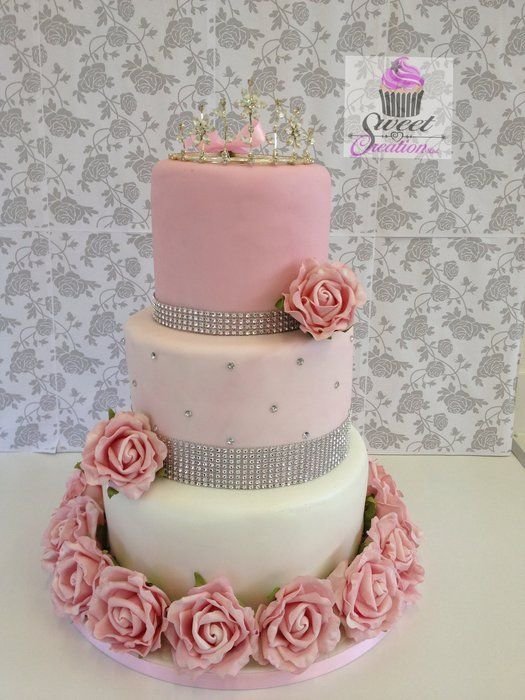 Via Sweet 16
The colors on this cake are so sweet. It's more antique looking than the above cake, but the bling keeps it fresh.
16

Skyline Cake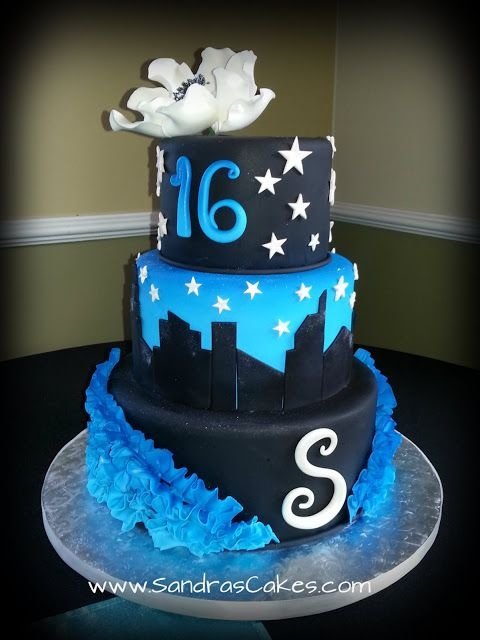 Via Sandra's Cakes
This is really stunning. The design on this is gorgeous, especially that skyline.
17

Purple Craze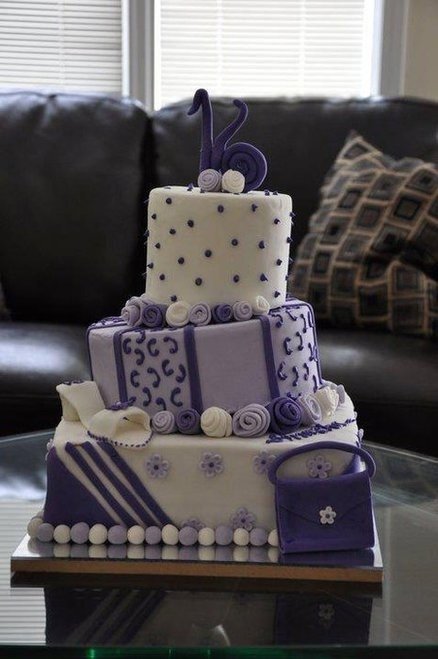 Via Sweet 16 birthday cake
Here's another topsy-turvy piece, but the color makes it awfully royal. The purse detail is quite fierce.
18

Masquerade Cake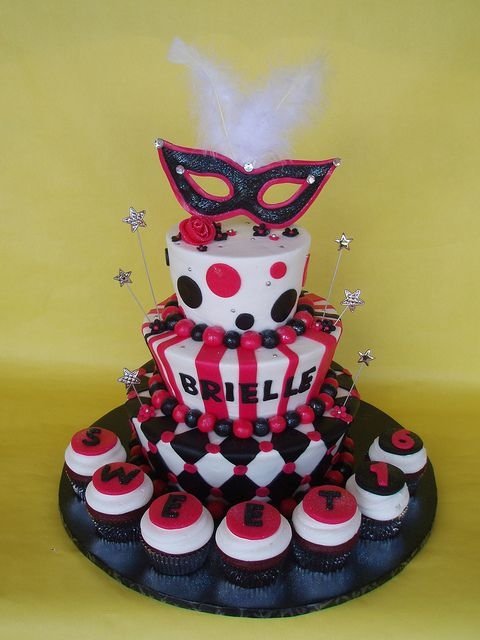 Via Masquerade Themed Sweet 16 Birthday ...
Are you a fan of masquerades, or are you buying a cake for someone who loves a good masquerade? This would be excellent for a costume-themed party.
19

Flowers and Frills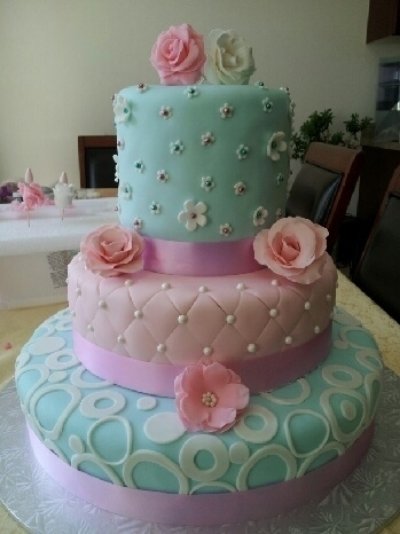 Via Food
From the quilting to the flowers, this is gorgeous. It's perfect for anyone who loves pastels.
20

Cupcake Tower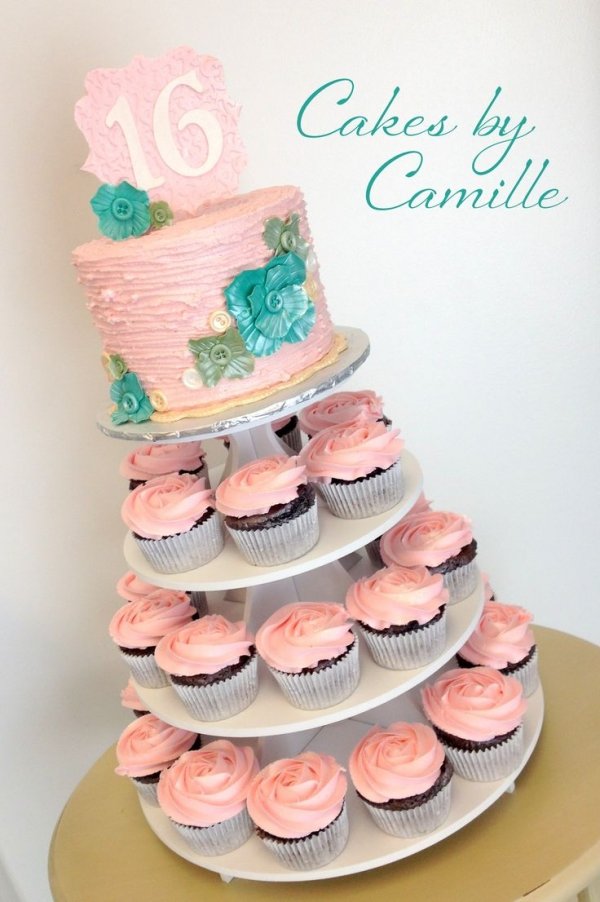 Via Kids Birthday
Cupcake towers are still hugely popular. This one is great because it also includes an actual cake.
21

Cake or Present?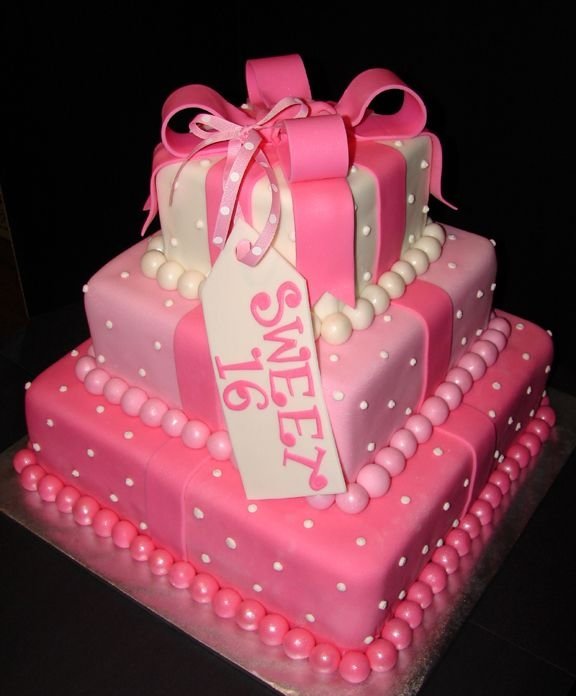 Via artistrybyveronica.com
Is it a cake, or is it a gift? It's both, and it's super pink, too!
22

Pink Damask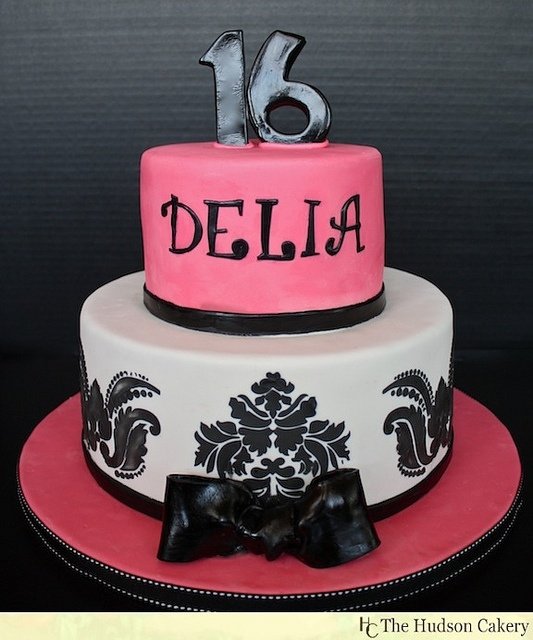 Via Damask Sweet 16 Birthday Cake
I'm still wild about the damask! Why does it look so good with pink?
23

Tiffany & Co. Tiffany Sweet 16 Birthday Cake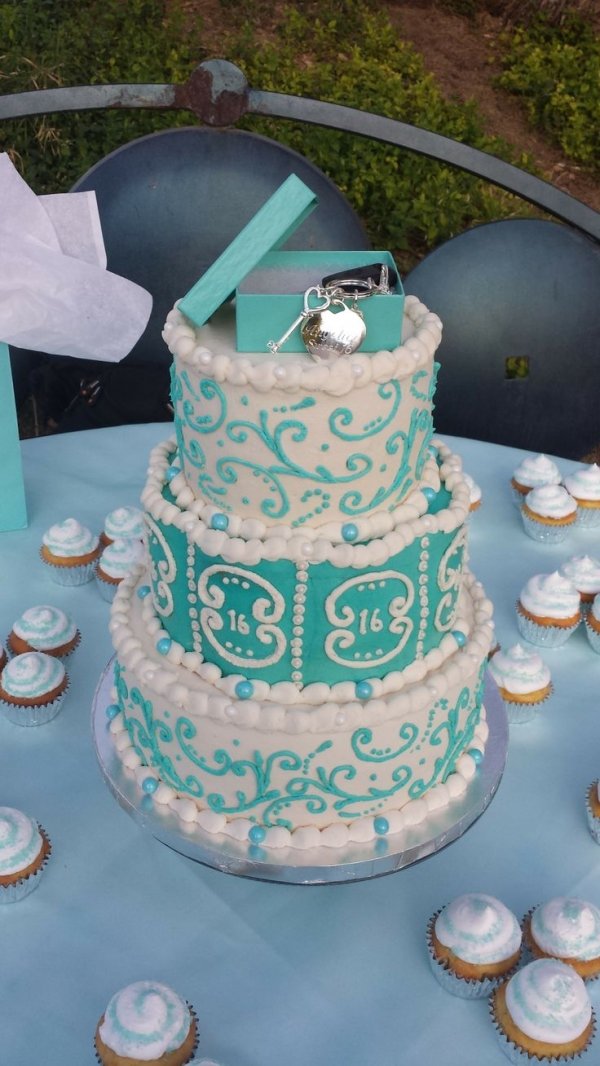 Via Angelica's Sweet 16 party
Here's another take on Tiffany blue, and it is stunning! I love the way the cake design incorporates the gift.
24

Candy Cake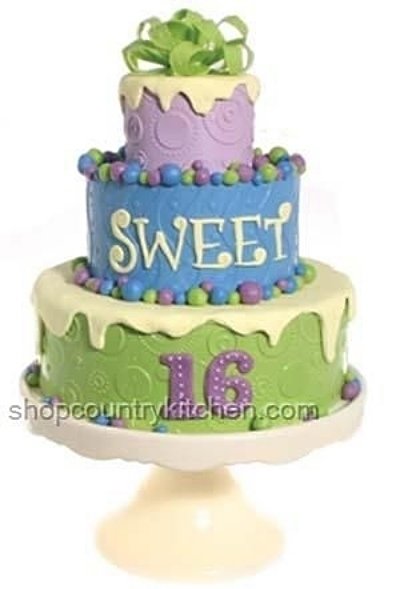 Via Sweet 16 Dot Explosion Birthday ...
The color palette on this cake is really one-of-a-kind. Love pink as I do, this is a welcome change.
25

Star-spangled Cake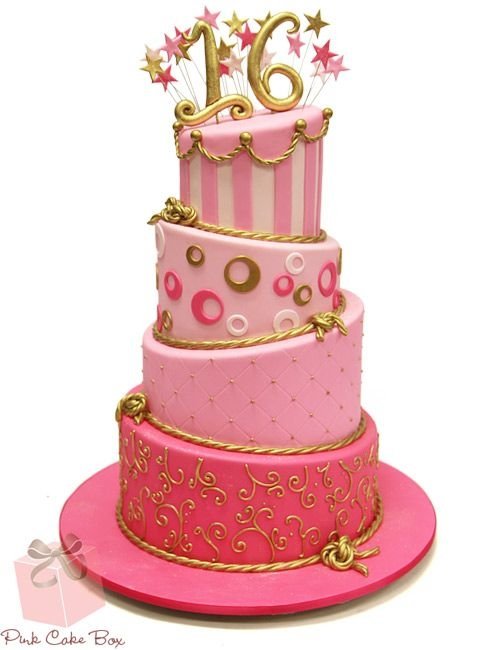 Via Ashlee's Sweet 16 Birthday Cake ...
From the top to the topsy-turvy layers, this is perfection all over. I especially love all the gold accents!
26

Feathers and Flair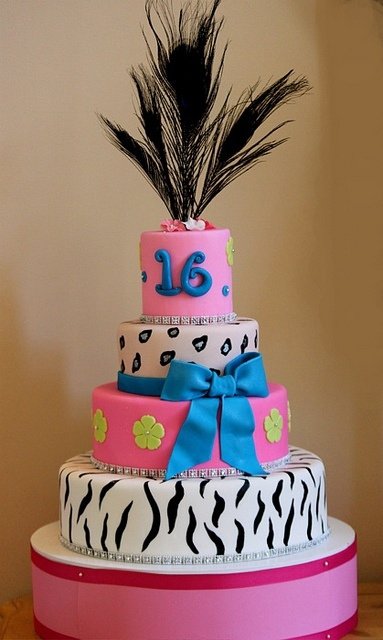 Via Jordan & Alyssa's Sweet 16 ...
Feathers, zebra print, bows, bling ... this is just a stunner. Would you enjoy a cake like this?
What was your sweet 16 cake, or what kind would you like? Share some of the coolest cakes you've ever seen!
Please rate this article