Put down the ice cream and try some of these delicious and surprisingly sweet sugar-free treats! There are ways of satisfying your sweet tooth and cravings without breaking any new year resolution promises to eat healthy. All of these sugar-free treats are quick and easy to make. Don't worry, these treats will leave you feeling satisfied WITHOUT any sugar crashes later.
---
1

Blueberry Muffins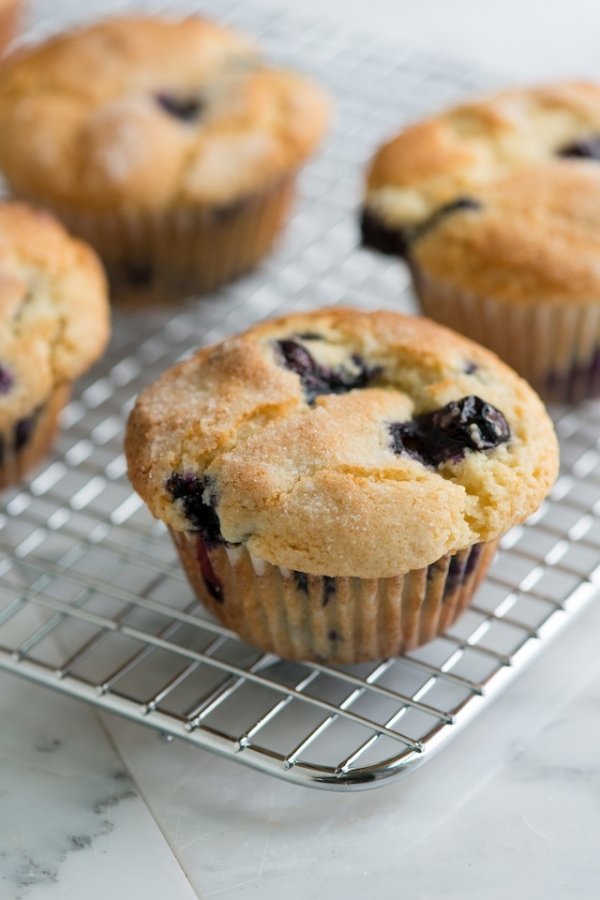 One of my personal favorite sugar-free treats is the blueberry muffin. The best part about this recipe is that you can easily tweak it to your liking. If you don't want to use white flour you can use whole-wheat flower. If you're not a huge blueberry fan, substitute with raspberries, bananas, apples, or even blackberries. It will take about 10 minutes to prepare this sweet treat and about 20 minutes to cook. The key ingredients are: flour, splenda, baking powder, baking soda, a pinch of salt, non-fat yogurt, water, and the fruit of your choice. Make sure to mix all of the dry ingredients first before adding the water and yogurt... enjoy!
---
2

Toasted Almonds & Ricotta with Cherries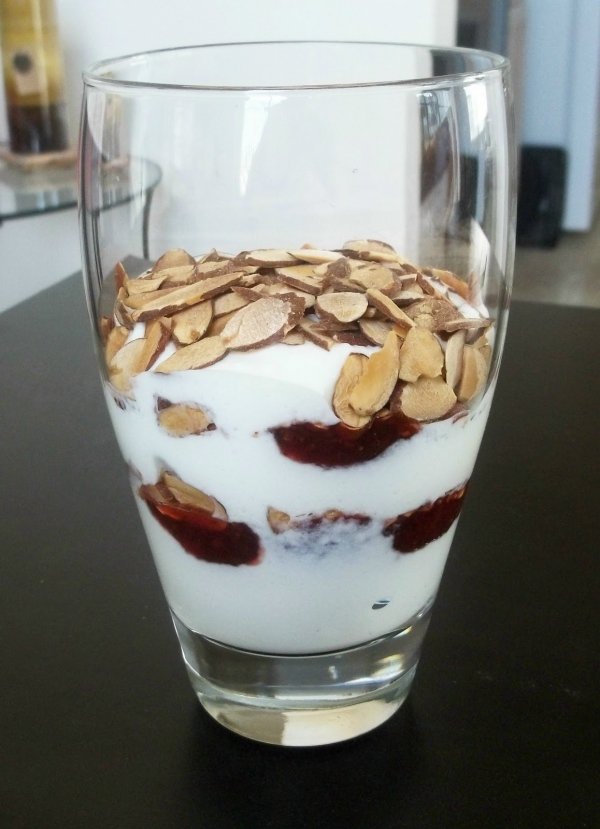 Not only is this sugar free but it's also a calorie-conscious treat! You'll need frozen pitted cherries, part-skin ricotta, and some toasted almonds. It takes about 10 minutes to prepare and 10 minutes to cook. If you're concerned about the saturated fat in certain foods, buy a nonfat ricotta cheese. This tasty treat has about 150 calories, 6 grams of fat, and 6 grams of protein.
---
3

Broiled Mango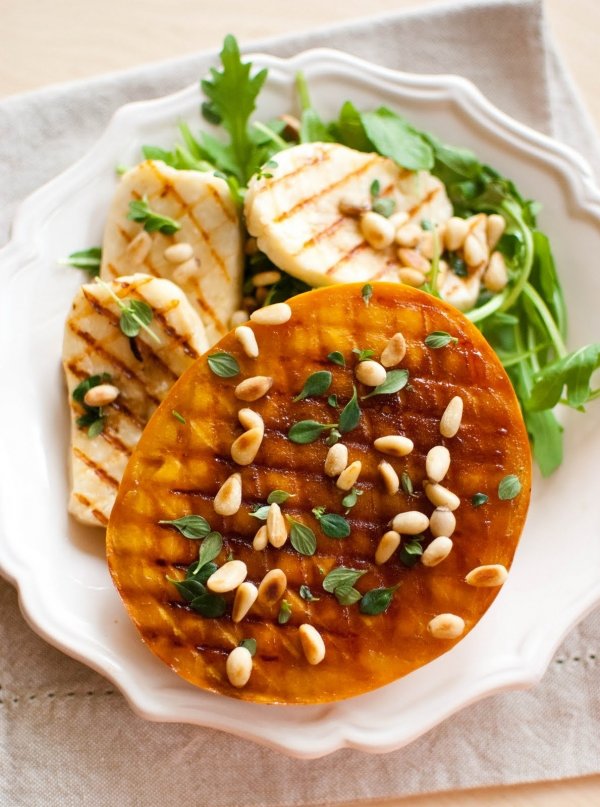 Broiling fruits brings out the sweetness naturally. A similar dish can be done using pineapple. It takes about 10 minutes to prepare and about 10 minutes to cook. You will need 1 mango and lime wedges. Make sure to arrange the fruit in single slices in a row on a pan and broil until the fruit turns a nice golden brown. When the fruit has been broiled, squeeze some lime wedges and serve! This tasty sugar-free treat is a great source of Vitamin C and Vitamin A.
---
4

Cocoa-Nut Bananas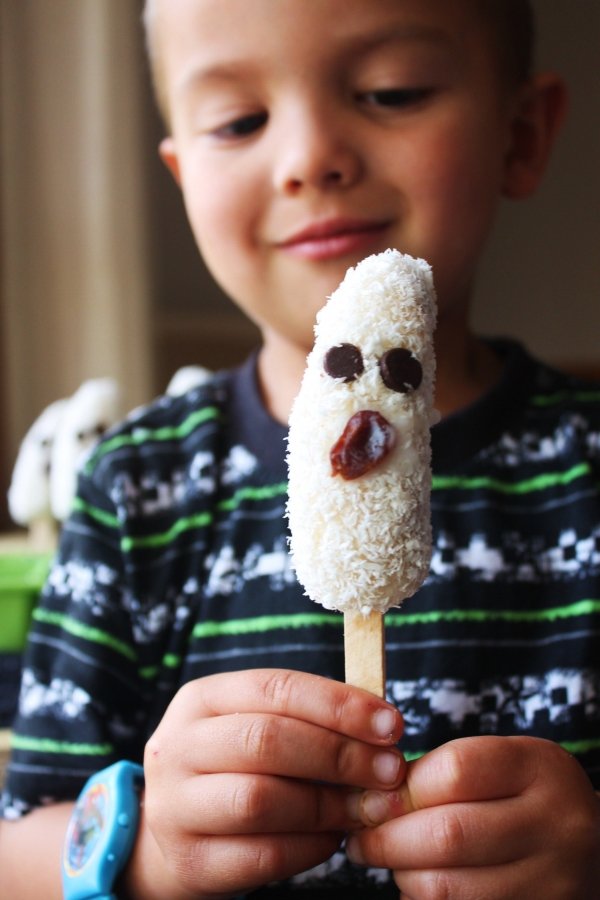 Everything tastes better with bananas! I am personally a huge fan of ANYTHING with bananas in the recipe. This particular recipe requires cocoa powder, toasted unsweetened coconut, and 2 bananas. It takes about 10 minutes to prepare and 10 minutes to cook. First place the cocoa and coconut on different plates and then roll the banana slice on the cocoa. Finally, dip the sweet into the coconut… yum!
---
5

Melon & Apple Granita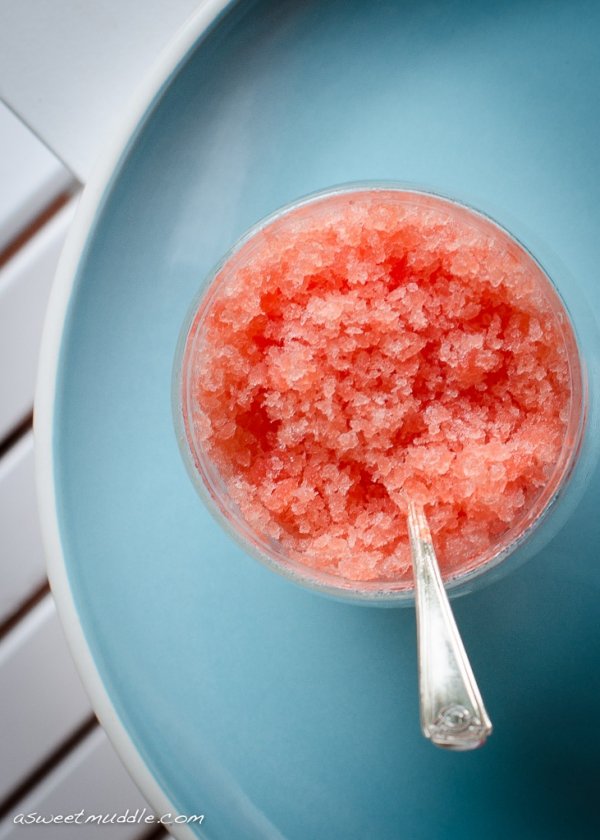 This sugar-free treat is not only healthy but also very colorful! The secret is that the granita uses the melon and apple juice to add flavor and sweetness without actually adding sugar to the recipe. Berries can be added around the dish for the beautiful and colorful touch! It takes about 10 minutes to prepare and about 4.5 hours to freeze before being served. Go grab all of your fruits, ladies, this recipe requires: melon, apple juice, lime juice, blueberries, raspberries, and mint leaves for garnish. The basic idea is to: make sure to puree the apple juice and lime juice into a blender with the melon and then freeze your treat and add berries later!
---
6

Frosted Grapes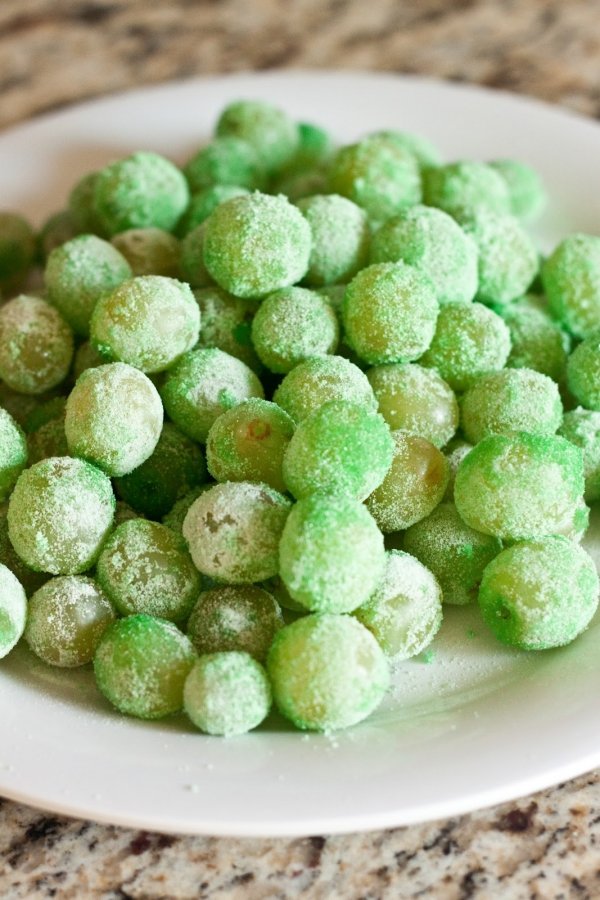 These frozen treats are healthy mini-popsicles! You can really use this method of freezing with any fruit to create the perfect sugar-free treat. Cutting up the fruit can take up to 5 minutes and freezing takes up to 50 minutes. This is such a simple idea, as well as tasty and healthy.
7

Banana Maple Nut Bread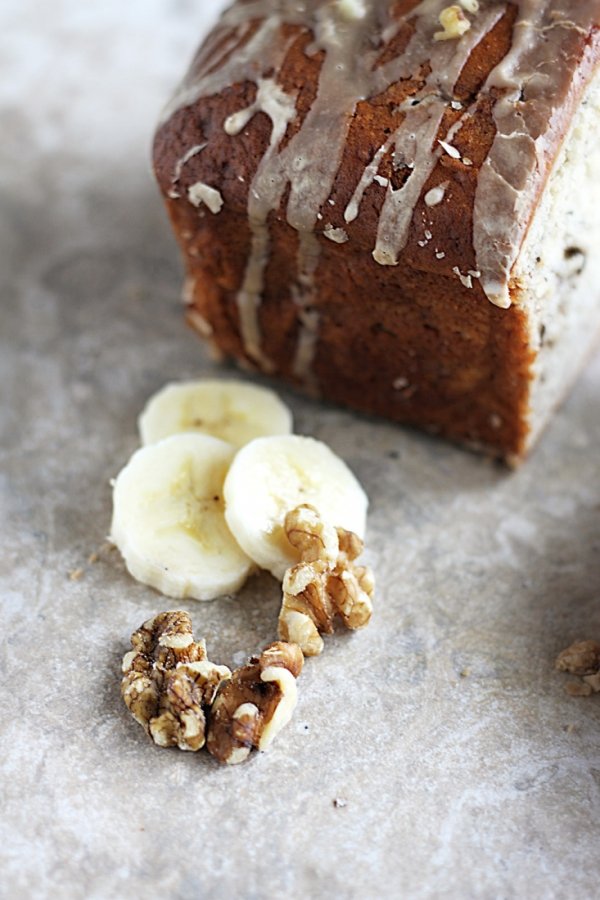 The secret to this sugar-free treat is maple syrup. The recipe calls for two cups of whole-wheat flour, four eggs, milk, bananas, chopped walnuts, vegetable oil, and a pinch of salt...plus the maple syrup of course. It takes about 10 minutes to prepare and about 50 minutes to cook. Yummy…nothing beats homemade banana nut bread!
Well ladies, there you have it! A few delicious and surprisingly sweet sugar-free treats! There are so many ways to spice up each recipe and customize them to your liking. Which sugar-free treat sounds the most delicious? Which one are you most excited about trying?
Sources: eatingwell.com, recipes.sparkpeople.com
---
Comments
Popular
Related
Recent