Plain water can get a little bit old; that is unless you try out a few of these ways to enhance drinking water. There is no denying that water is not only good for your body but it's essential. Since the body is made up of over 60% water, it is crucial that you provided your body with adequate water everyday. While water is calorie free, other beverages, like juice and soda, are high in calories and sugar, not to mention other chemicals and fillers that we should all avoid anyway. During the winter months, you might not feel dehydrated because of the chill in the air, however, it's just as important to drink up during these cold months as it is during the summer. Give a few of these natural ways to enhance drinking water a try this fall and you will never get tired of water again!
---
1

Cinnamon Apple Water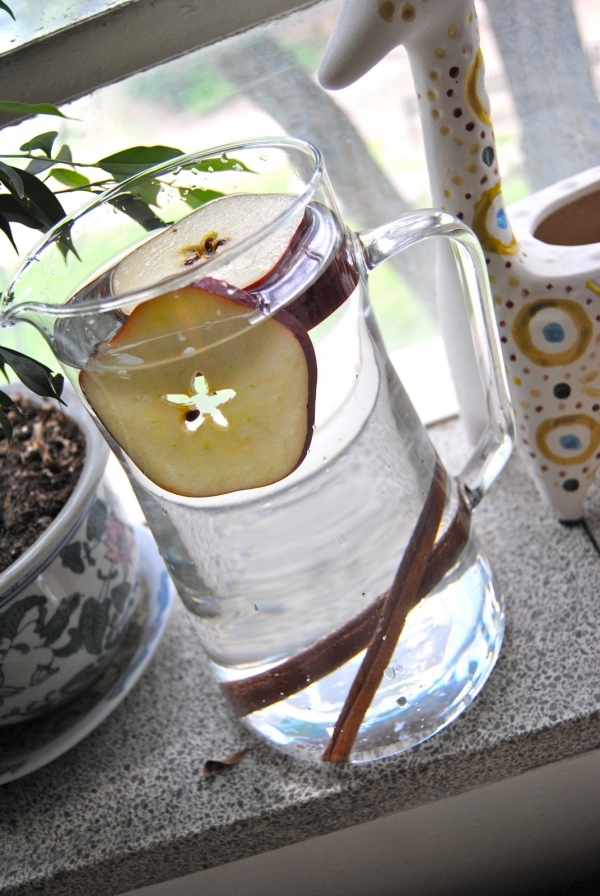 You may have already seen this concoction marketed specifically for its detoxing and metabolism boosting benefits. While these claims might not be directly true, water has the ability to do both of these things and, therefore, should be enjoyed by all. Regardless of its claims, if you still haven't tried this cinnamon apple combo, it's a must try this fall. One thing that is undeniably true about this yummy beverage is that cinnamon is a natural blood sugar regulator, which helps fend off diabetes and maintain consistent energy levels. All you have to do is fill a pitcher with filtered water, add a few cinnamon sticks as well as a diced organic apple, and let it sit in the refrigerator for a few hours. In no time your water will be perfectly infused with hints of spicy cinnamon and sweetness from the apple. Another great thing about this combo is that you can refill your pitcher a couple of times before replacing the apples and cinnamon! Especially in fall, it's one of my all-time favorite ways to enhance drinking water.
---
2

Lemon Ginger Water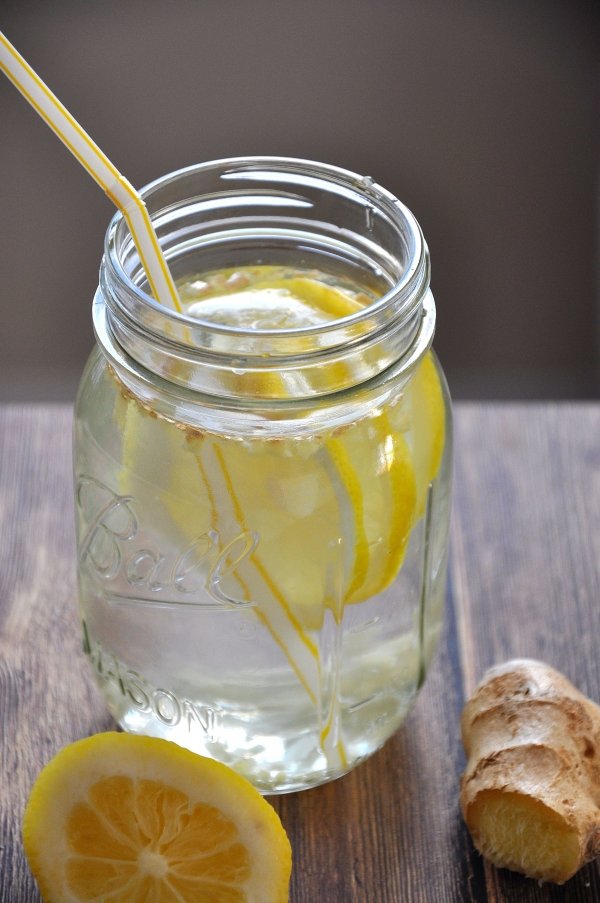 If you've never given ginger a try, what are you waiting for? Ginger is a natural anti-inflammatory, and it provides digestion relief. Do you ever remember your mom bringing you Ginger Ale when you had an upset stomach? Well, I can promise you it wasn't the high fructose corn syrup that made you feel better. It was for the soothing effects of ginger! For every positive about ginger, there is also one for lemon. Lemon really is a natural detoxifier, which aids your liver in the removal of toxins that might have entered your body. Fill up a pitcher of filtered water, throw in about an inch of fresh, peeled ginger, as well as a sliced up lemon. Place it in the fridge for a few hours and shortly you will have a delicious, refreshing drink. This is a perfect beverage to drink upon waking, as both the ginger and lemon will provide your body ample benefits before you even start your day.
3

Rosemary Cucumber Water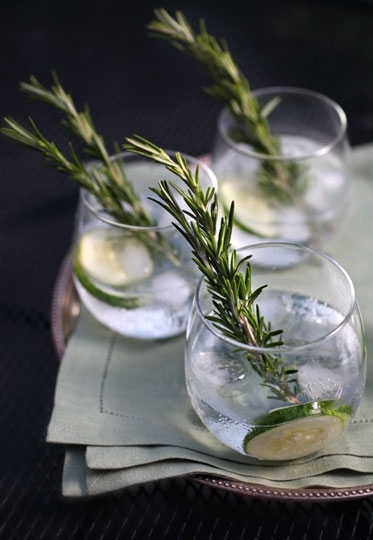 There is something about rosemary that always reminds me of fall. Not only does it smell like Christmas, but this delicious herb is the perfect addition to just about anything, including infused water. Rosemary contains substances that can help stimulate the immune-system, prevent inflammation, as well as improve blood flow. Not to mention the ample benefits provided by the cucumber combination. Cukes provide the spa-like feel that is able to relax you after a long day. What are you waiting for? Fill up a pitcher of water, slice up a cucumber, and toss in a few rosemary springs for a delicious beverage to enjoy this afternoon.
---
4

Strawberry Basil Water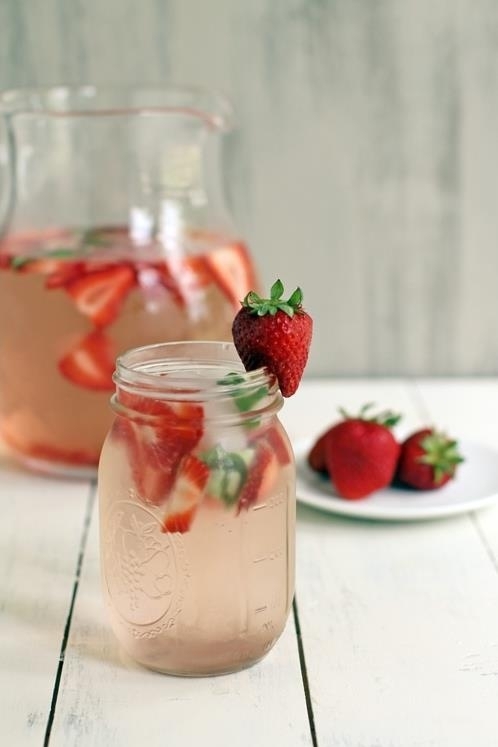 This sweet and savory combination is a perfect refresher for a sunny, fall day. The sweetness of the strawberries combined with the light aroma of the basil make for a beverage that can be enjoyed by both you and the kids! Basil alone has been shown to act as an anti-bacterial, while both the basil and the strawberries are able to fight of cellular oxidation inside of your body. Like the others, fill up a pitcher of water, add a cup of fresh basil leaves, a cup of fresh cut strawberries and sip on this sweet concoction all day long.
---
5

Orange Cucumber Ginger Water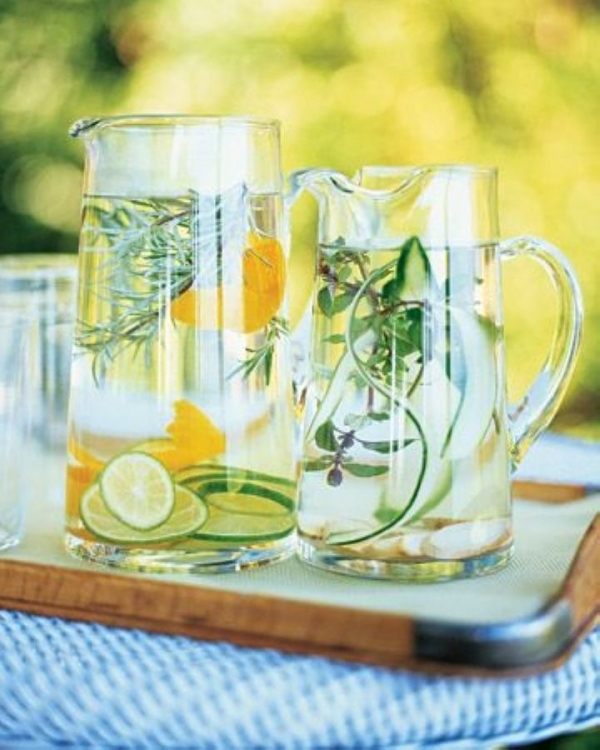 I like to call this combination the triple threat. Each of these nutritional powerhouses pair well together to make a light and refreshing beverage that will hydrate you all winter long. Full of vitamin C and other antioxidants, this is the prefect substitute for your daily glass of orange juice. With no calories and no added sugar, this triple threat will provide your body ample benefits without any harmful additives or sugar. Fill up a pitcher of water, toss in an orange sliced into rings, cucumber slices and about an inch of fresh, peeled ginger root. Enjoy this substitution daily!
---
6

Lavender Lemon Water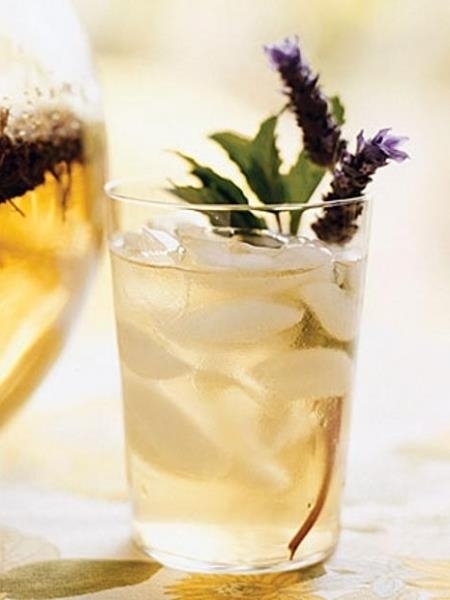 Ahh… lavender. The smell of lavender can relax me even on the most hectic days. Paired with lemon, this duo is the perfect beverage to drink before bed, calming your body and your thoughts after a long, hard day. Slice a lemon into rounds and place it, as well as about 1/2 a cup of dried lavender, into a large pitcher of water. Allow it to sit in the refrigerator for a few hours and enjoy as your evening begins to wind down.
---
7

Cranberry Pear Clementine Water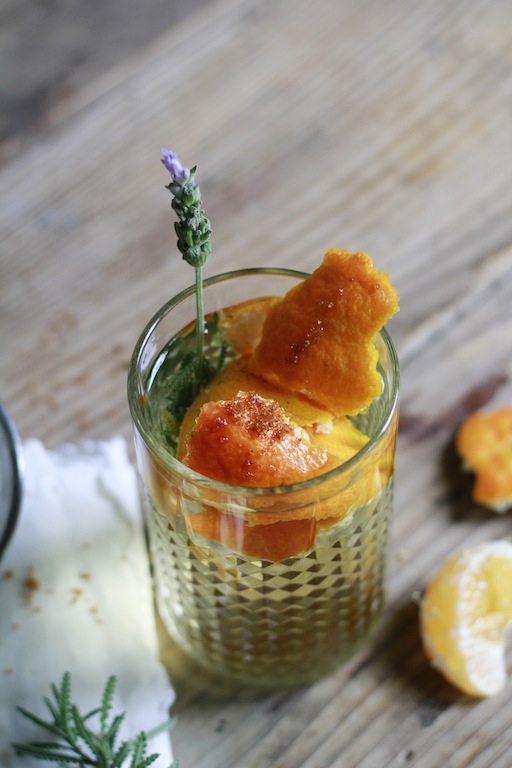 This holiday classic is the perfect mocktail to serve at any holiday party this fall or winter. Simply fill a pitcher full of filtered water, add a few dried cranberries, a thinly sliced pear, and clementine sections and place in the refrigerator for a few hours and within no time, you will have a delicious, holiday beverage. The sweetness from the cranberries combined with the tartness of the pear and clementine will provide your guests with a yummy beverage to sip on all evening long!
With yummy infusions like the ones listed above, plain water is a thing of the past. So easy, delicious and refreshing, get hooked on infused water and send juice and soda running for the hills. You will not only save your waistline and health but a few dollars too! Do you make infused water at home? If so, what are your favorite combinations?
---
Comments
Popular
Related
Recent