If the thought of warming, spicy and rich cocktails and wines get your mouth watering, you're in luck because these Thanksgiving inspired drinks are the best things you never knew you needed. From fruit infused vodka and hard cider to mulled wine, the holidays are going to be a lot more fun with all of these sexy options at hand. So, why wouldn't you celebrate in style? It doesn't matter if you're having a sweet and intimate dinner for two or inviting people over, these delicious Thanksgiving inspired drinks are something that the whole family can get behind.
1

Pumpkin Spice Martini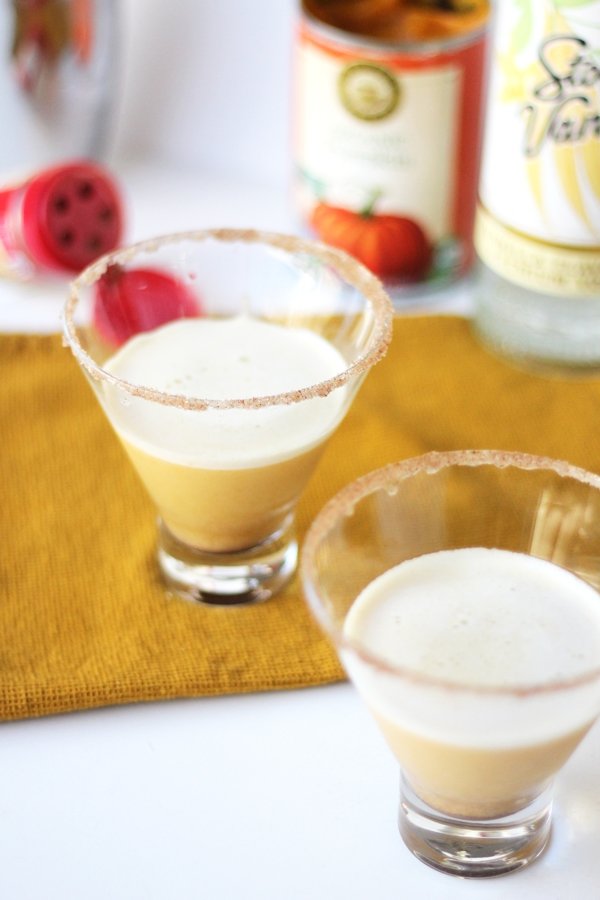 As far as Thanksgiving inspired drinks go, this pumpkin based martini represents everything that I love about fall. I can't help drooling over the fact that everything is pumpkin flavored and nothing is wrong in the world! Although it can be made in many ways, my personal favorite is blending vanilla extract, vodka (or sometimes whisky), pumpkin liqueur, nutmeg, cinnamon and pumpkin puree to give it that warm and thick texture. My friends have also tried it with Irish cream and never fail to rave about the results.
Recipe: theflairexchange.com
---
2

Fig Martini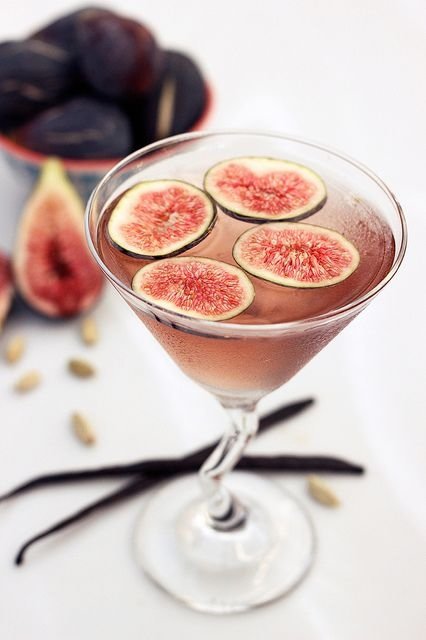 Next, this drink is definitely in a league of its own. This rich mix of fig, vodka and vanilla bean is the perfect way to start the night off (especially if you haven't already mentally prepared yourself to deal with your nitpicky family or crazy in-laws). And if you're feeling extra fancy, I would definitely suggest topping this off with freshly sliced fig.
Recipe: tasty-yummies.com
---
3

Earl Grey Tea Wine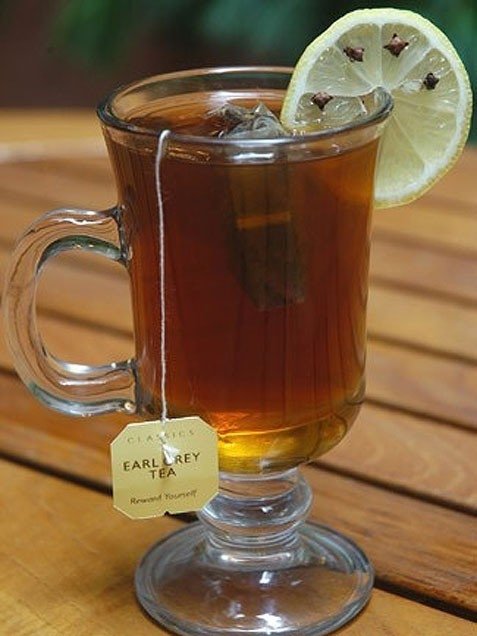 Caution: You may not be able to wipe that blissed out smile off of your face after you try this one. As a personal favorite of mine, this one is for all of the people who are winos and tea lovers, through and through. You can even replace the wine with brandy. Seriously, there is no other contender for the classiest drink around!
Recipe: ivillage.com
---
4

Pomegranate Punch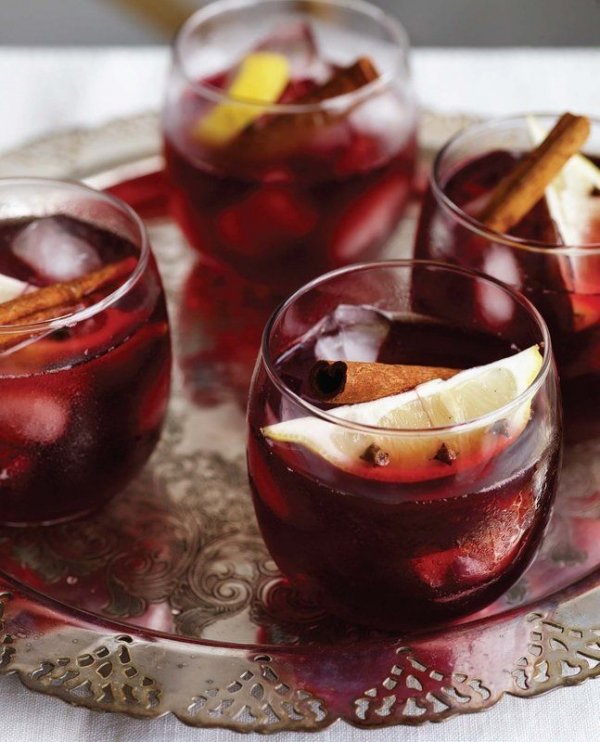 This tasty blend of fruits will put all others of its kind to shame. What I love about this sweet mix of pomegranate juice and liquor is that you can substitute so many of the ingredients. Whether you love lime, orange or lemon (or would prefer rum over vodka), whatever you end up deciding to mix will surely pack a punch! You can even turn this into a non alcoholic drink by switching out the liquor for juice.
Recipe: sierraclub.org
---
5

Cranberry Margarita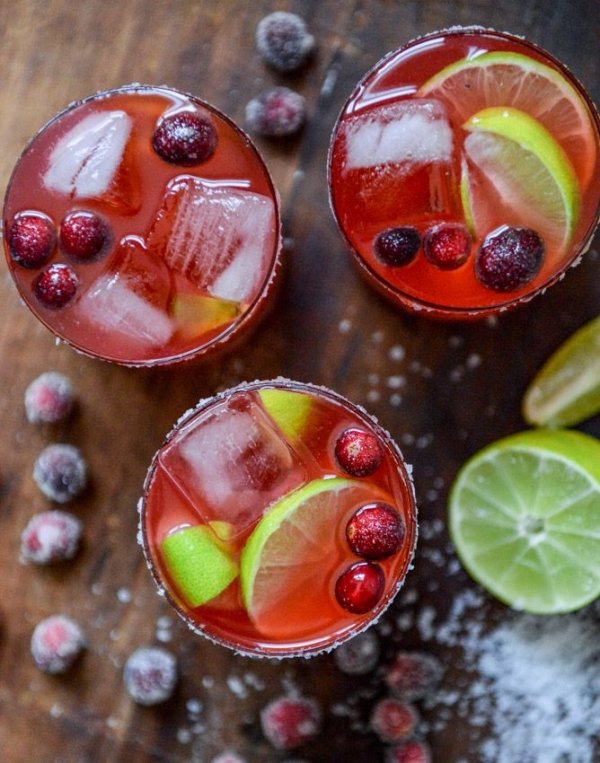 When it comes to holiday foods, freshly picked cranberries (for homemade cranberry juice) and lime are my go-to ingredients for a reason. Normally, I tend to stay away from using sugar since I'm a pretty big fan of tart flavored drinks but you can definitely add as much sugar as you see fit. If you can't help getting the jitters at the thought of hosting your first Thanksgiving, this margarita will loosen you right up.
Recipe: howsweeteats.com
---
6

Honeycrisp Apple Sangria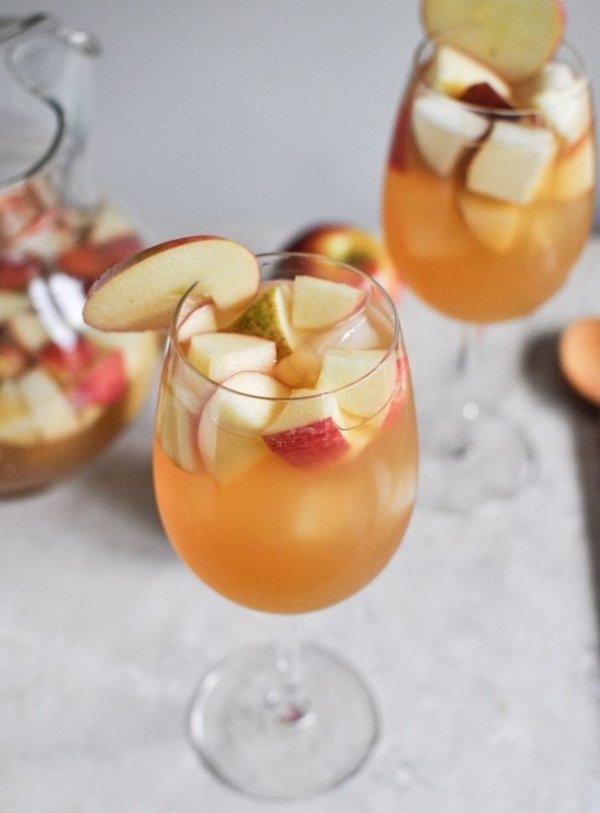 I've never been a fan of honey but I have to say that this sangria makes me want to reconsider that. Who would've though that club soda, chopped up honeycrisp apples, cloves, cinnamon, honey and a special ingredient (Spoiler alert—it's ginger!) could taste so good?
Recipe: howsweeteats.com
---
7

Boozy Salted Caramel Milkshake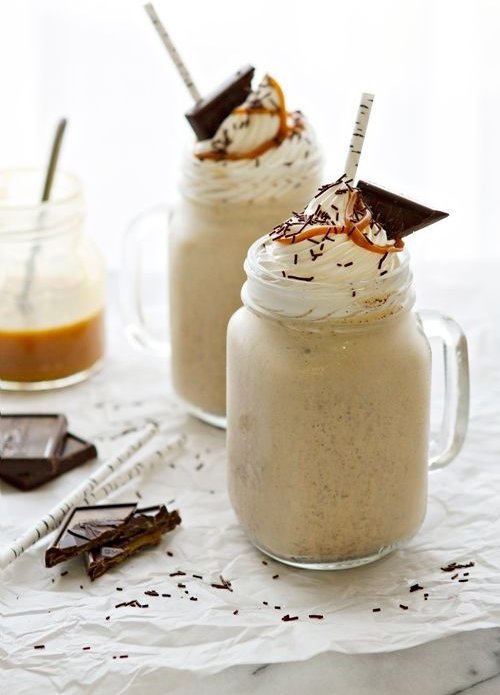 If you really want to do things right, this boozy milkshake is just the thing to keep you all in party mode—with style. Trust me when I say your guests won't be able to resist this decadent blend of vanilla ice cream, caramel sauce and Baileys irish cream.
Recipe: yummly.com
Just one sip of either of these drinks and your Thanksgiving dinner will look that much brighter. What are some other drinks that you're excited to try over the holidays? Are there any that are your favorites to make?
More
---
Comments
Popular
Recent