As a native New Yorker, I know a thing or two about navigating through the hordes of touristy restaurants in order to find the tastiest, creative, and delectable dessert spots in NYC that are to die for. I have a huge sweet tooth, and I probably couldn't go more than two days without my chocolate fix. And when I'm ready to satiate my unyielding sweet tooth, I always check out these crave-inducing dessert spots in NYC. I'm sure you'll feel the same when you try them out too!
---
1

Spot Dessert Bar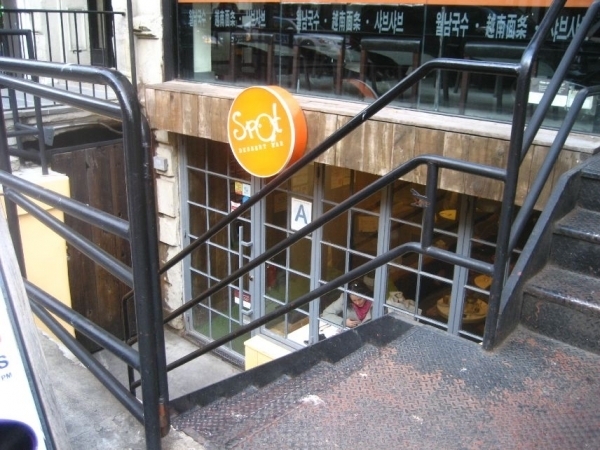 Spot is by far one of the best dessert spots in NYC to take your best friend, lover or family to enjoy some incredible desserts. Located in the trendy St. Marks area, Spot is decent sized and designed with an inviting atmosphere and intimate seating. It's especially ideal for an after-dinner treat. One of their best desserts is the Golden Toast--a sweet toast buttered to perfection, with ice cream, whipped cream, and fresh strawberries. While this is not something to eat when counting calories, it's definitely a great one for indulging, savoring, and repeating! Try this dessert out, as well as the other desserts on the menu, which all surprisingly come in at under $10!
2

Magnolia Bakery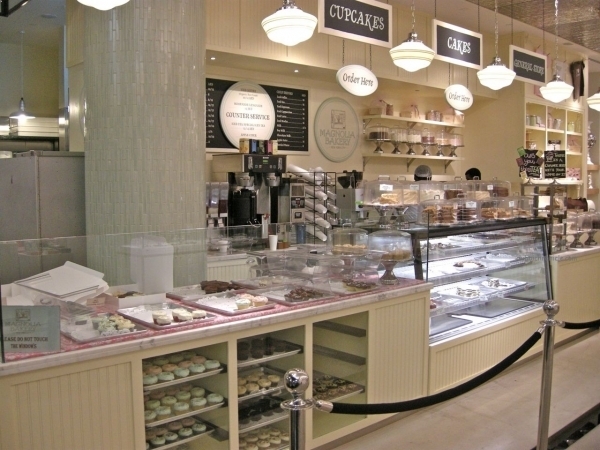 Boasting everything from delicious pastries to yummy cupcakes, Magnolia is a great place to dig into awesome desserts. With various, easily accessible, quaint locations throughout the city, it's easy to pick up these fresh, from-scratch, treats. One of my favorite desserts from Magnolia is their banana pudding. There are tons of reviews on Yelp dedicated solely to this famous, mouth-watering pudding. It's sweet, smooth yet has a little crunch with Nilla Wafers, making it perfect for a snack.
---
3

Momofuku Milk Bar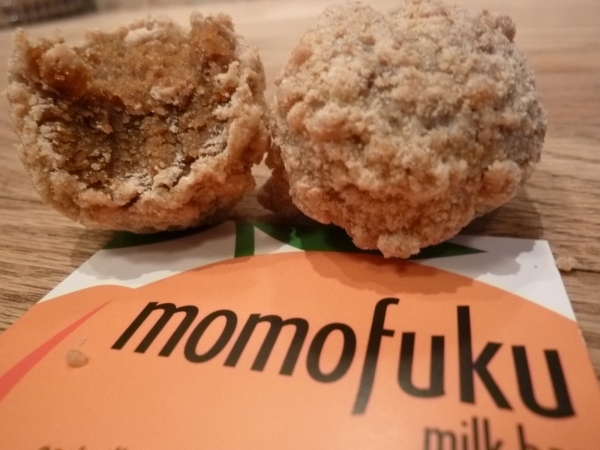 They've got pies and cakes a plenty. They've got shakes and pastries galore! Okay, so I definitely just took a cue from The Little Mermaid to talk about the wonderful desserts at Momofuku. But, I digress. They have such an extensive list of goodies that'll surely satisfy anybody's sweet tooth. If you're ever in NYC near the Union Square area, you have to visit this gem to try the Crack Pie. It gets rave reviews. I'm super excited to try this treat! With its yummy mixture of butter, eggs, brown sugar, cream and whole oats, it's sure to send your taste buds into flavor overload.
---
4

ChikaLicious Dessert Bar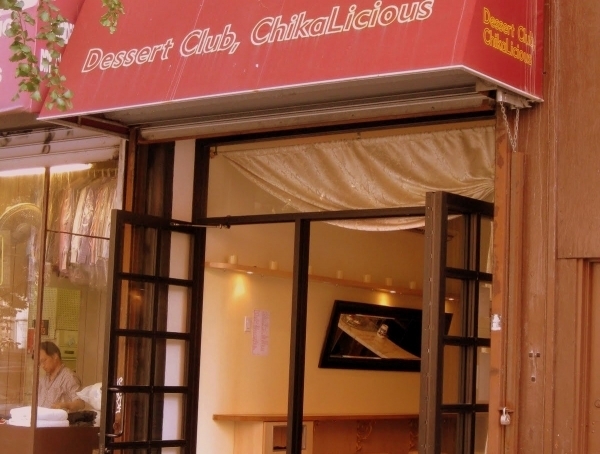 Nestled in the east village, ChikaLicious serves up delicious treats. There's one dessert that everyone raves home about: Dough'Ssants. It's the ChikaLicious version of a Cronut, a buttery, flaky croissant filled with tantalizing creme. They come in variety of flavors too. If Dough'Ssants aren't your thing, you still have nothing to worry about. This place offers tiramisu, cookies, creme brulee, and pastries alike! Definitely a must try!
---
5

Sweet Revenge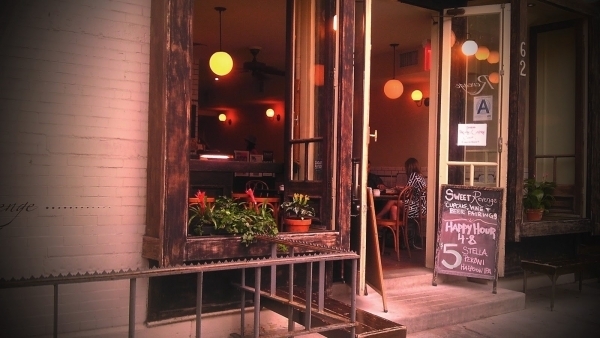 This dessert bar is true to it's word, in the sense of the word "bar." This delicious dessert spot serves up an assortment of scrumptious treats paired with wine or beer that'll pique your taste buds in the most magnificent way. Try out the Crimson & Cream Cupcake (Red Velvet Cake) paired with a lovely Raspberry Bellini or a Cafe Mocha Cupcake and Young's Double Chocolate Stout, England for a an adult way to savor your cupcakes and relax with a drink.
---
6

Lula's Sweet Apothecary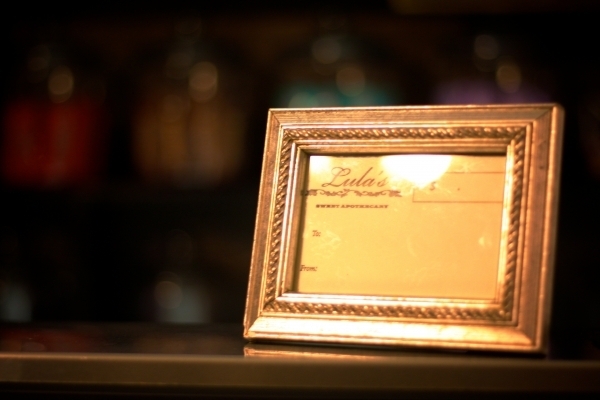 I had to include a dessert spot for all of my vegans and vegetarian friends out there! My list just wouldn't be complete. Anyway, Lula's is a great dessert spot that anyone vegan and non-vegan alike could enjoy. It features lovely ice cream selections which are all dairy-free! Some of their best flavors are the Peanut Butter Fudge and Cake Batter.
---
7

Rice to Riches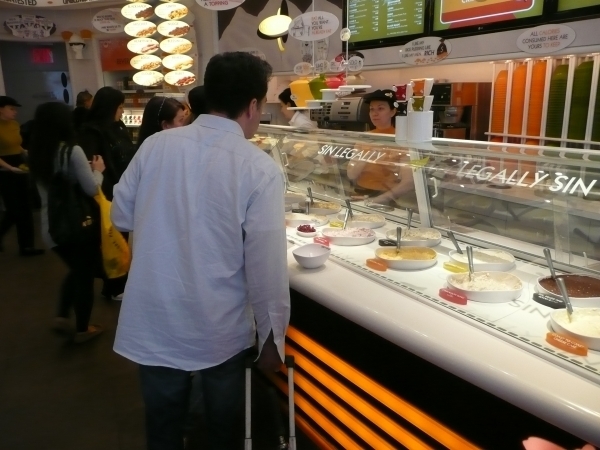 While Rice to Riches has a pretty big price tag, it's definitely worth the money. They have a vast selection of creamy, gooey, just-right rice pudding flavors and toppings. Though, I'm not a rice pudding fan, Rice to Riches is the mac daddy of all rice pudding. And, I'd try it just to see if they'd change my mind. I'm pretty sure they would.
There are a lot of touristy dessert spots in NYC, but that doesn't mean you should be subjected to them. Take my advice and check out these local treats when you're in town, and I'm sure you'll be all smiles and perfectly satisfied. Are there any dessert spots you've been to or want to go to satisfy your sweet tooth?
---
Comments
Popular
Related
Recent