Don't settle for pudding from a pouch when you can create the following pudding recipes. They aren't all that difficult to mix together, so you'll have as much fun cooking in the kitchen as you will when you eat the results. Now get your apron on, because here are some of the greatest pudding recipes out there:
---
1

Butterscotch Pudding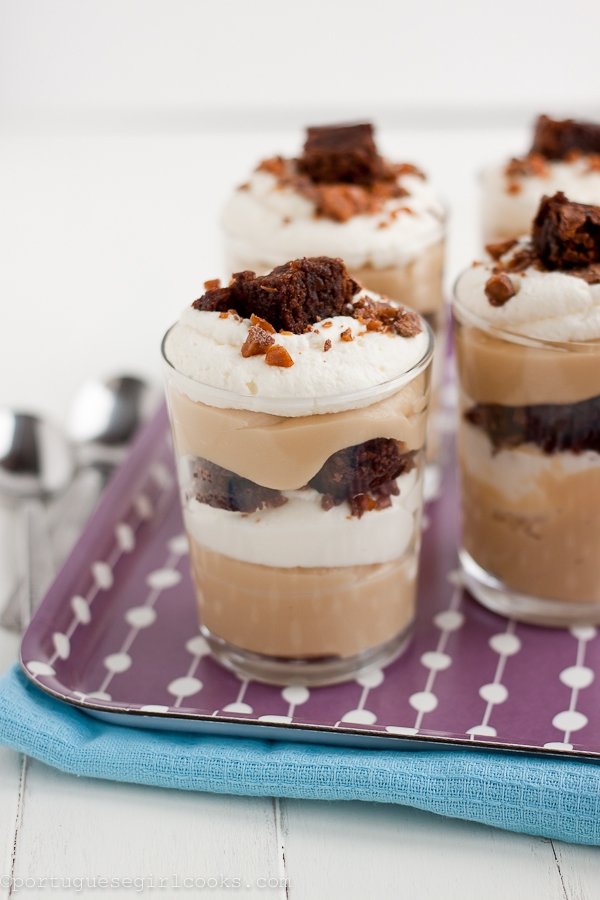 This is one of the best pudding recipes in existence. As long as you have the patience to allow the mixture be refrigerated for a few hours, it's the perfect pudding to try.
Ingredients:
8 tablespoons (1 stick) unsalted butter
2 cups packed dark brown sugar
1/2 teaspoon salt
6 tablespoons cornstarch
5 cups whole milk
4 large egg yolks
1 cup heavy cream
1 teaspoon vanilla extract
Instructions:
Melt butter in a large saucepan. Add brown sugar and salt and whisk. In a small bowl, combine cornstarch, 1/2 the milk, and yokes. Whisk. Pour remaining milk and cream into pan with sugar mixture. Pour one cup of milk mixture into bowl with cornstarch mixture. Pour cornstarch mixture back into pan, increase heat to high, bring to a boil and whisk until thickened and smooth. Remove from heat and whisk in vanilla. Strain pudding into a large measuring jug. Divide among 8 cups. Cover each pudding cup with plastic wrap and refrigerate for at least 6 hours.
2

Banana Pudding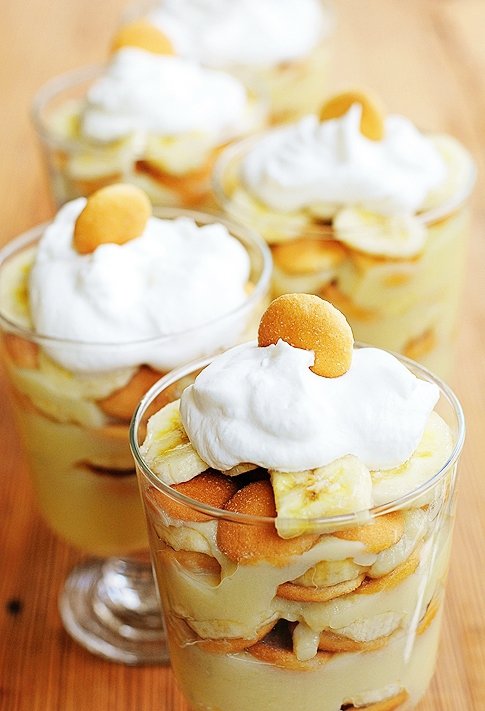 It's always a good idea to mix bananas with your favorite snacks, because they taste delicious with everything. It's no different when it comes to pudding, so give this recipe a try.
Ingredients:
1/3 cup sugar
1 tablespoon cornstarch
1/8 teaspoon salt
1 1/2 cups half-and-half
2 large egg yolks
1 tablespoon unsalted butter
2 teaspoons vanilla extract
4 medium bananas
24 Nilla wafers, broken
Additional bananas and Nilla wafers, optional
Instructions:
Whisk sugar, cornstarch, and salt together. Gradually whisk in half-and-half, and then yokes. Cook for 3-5 minutes over medium heat. Remove from heat and add butter and vanilla and whisk. Transfer to measuring cup. Slice bananas and place a few on bottom of custard cups. Divide 1/3 pudding between cups. Top each with 2 broken wafers. Repeat layers twice, ending with pudding. Chill for 2 hours.
---
3

Chocolate Mint Pudding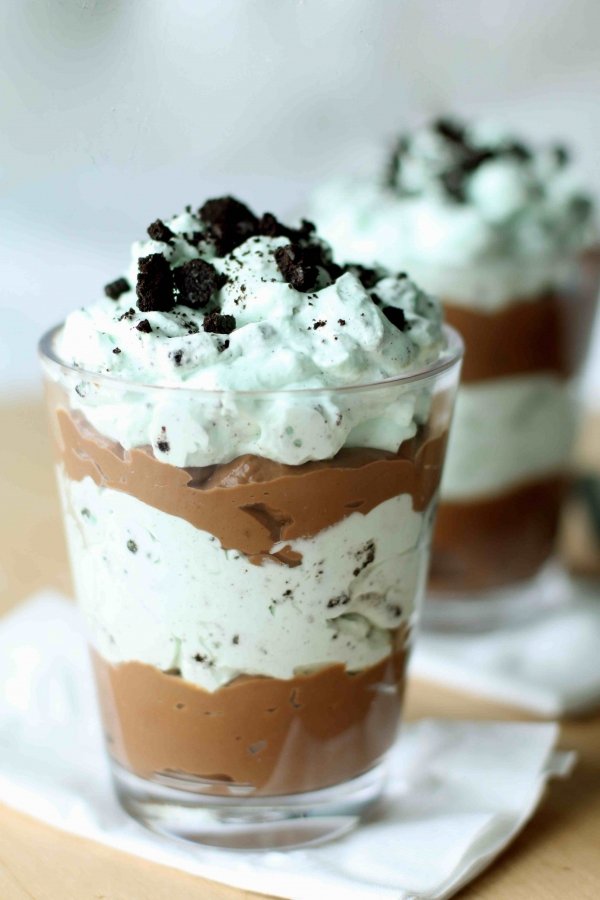 If you're a fan of mint, you'll fall in love with this recipe. All you need are a few tea bags and the usual ingredients pudding requires. Why yes, it's that simple.
Ingredients:
3 cups milk
2 peppermint tea bags, strings snipped off
1/2 cup sugar
1/4 cup cornstarch
1/8 teaspoon salt
1 teaspoon vanilla extract
2 ounces semisweet chocolate, chopped
Instructions:
Pour 2 cups of milk into a saucepan and warm over medium-high heat. Remove from heat, add tea bags, cover, and set aside for 10 minutes. Whisk together sugar, cornstarch, and salt in a large bowl. Pour in remaining vanilla and milk. Remove and discard tea bags. Pour milk into bowl with sugar mixture, and stir. Remove from heat, add chocolate and stir until smooth. Strain into a pitcher or large measuring cup. Pour into custard cups and serve warm.
---
4

S'mores Pudding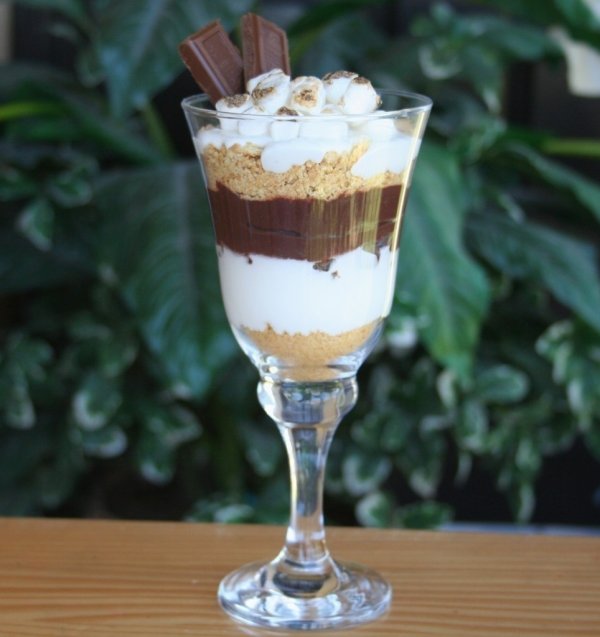 If you love marshmallows with chocolate, you can't go wrong with this recipe. It combines all of your favorite things, so why wait to make it? Get into that kitchen.
Ingredients:
3 cups milk
1 (5.9-ounce) box chocolate instant pudding
10 graham crackers
2 cups mini marshmallows
Instructions:
Whisk together pudding mix and milk. Let sit for 5 minutes. Place graham crackers into bag and use a rolling pin to create crumbs. Spoon pudding into the bottom of wine glasses, sprinkle a layer of graham crackers and then a layer of marshmallows. Repeat with another layer of ingredients. Use a kitchen torch to slightly brown the marshmallows.
---
5

Cookies 'N Cream Pudding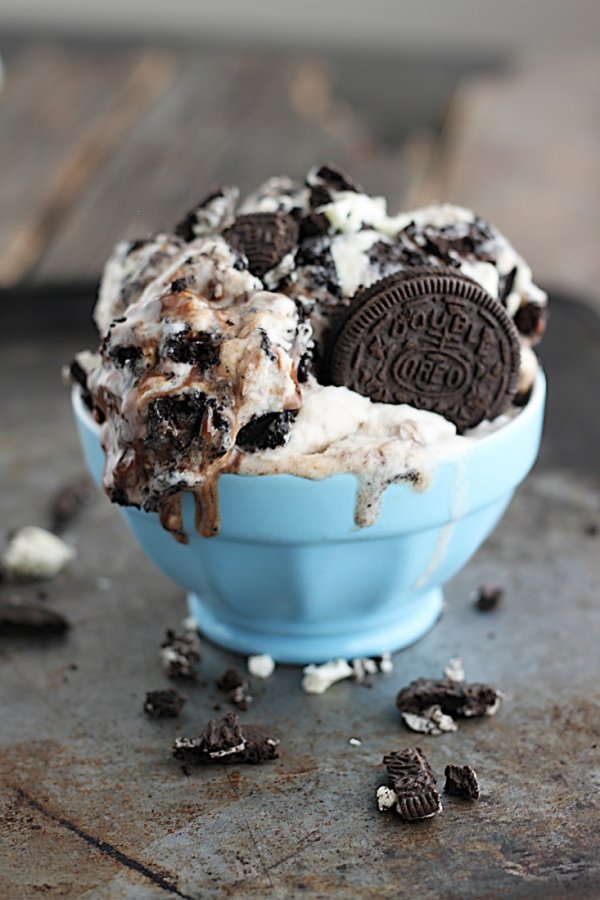 If you like dipping your Oreos in milk, why not try dipping them in vanilla pudding? It has a similar flavor, except this time it'll taste ten times better.
Ingredients:
8 Oreo Cookies, divided
1 pkg. (3.4 oz.) Jell-O Vanilla Flavor Instant Pudding
2 cups cold milk
3/4 cup thawed Cool Whip Whipped Topping, divided
Instructions:
Break 1 cookie into 4 pieces and save for garnish. Crush remaining cookies. Beat pudding mix and milk. Stir in crushed cookies and 1/2 cup Cool Whip. Spoon into 4 dessert dishes; top with remaining Cool Whip and reserved cookie pieces.
---
6

Apple Pudding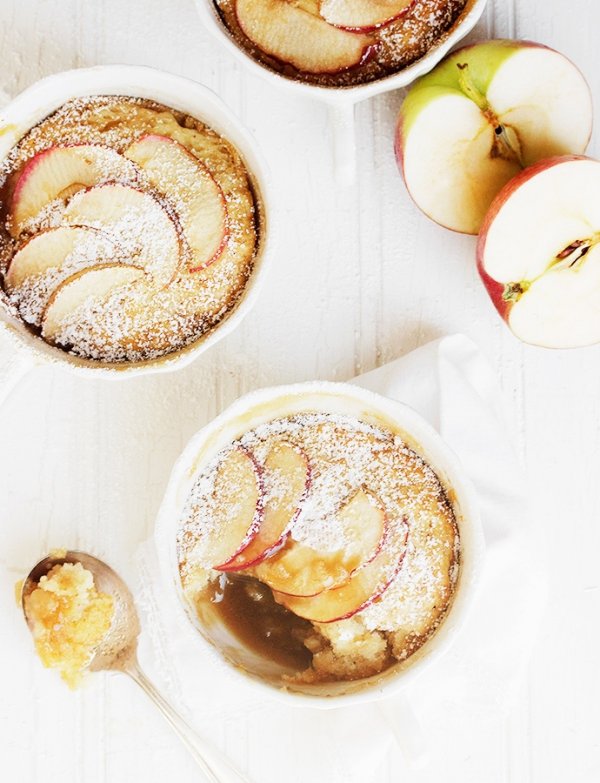 Not all pudding has to be rich and chocolately. There are equally good recipes that involve sweet treats, like apples. After you try this recipe, you may never go back to chocolate.
Ingredients:
6 tart apples - peeled, cored and sliced
1/4 cup all-purpose flour
1 cup sugar
1 pinch salt
2 cups milk
Instructions:
Preheat oven to 325F. Toss apples with flour, sugar, and salt. Place in baking dish. Pour enough milk into dish to come almost to the top of apples, but not to cover them. Bake in oven for 45 minutes.
---
7

Chocolate Cornstarch Pudding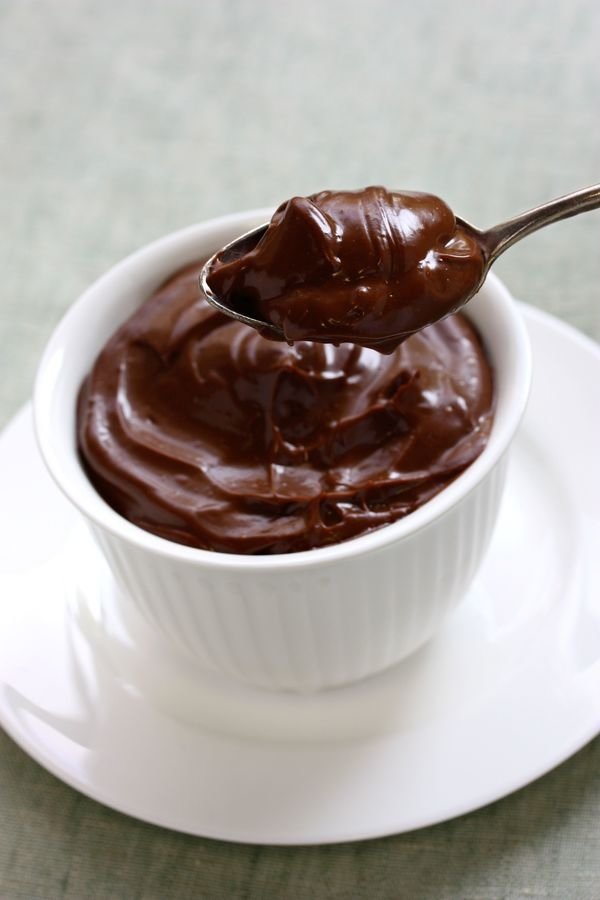 This is as close to the classic chocolate pudding recipe as you can get. It's simple, but it tastes absolutely amazing.
Ingredients:
1/2 cup white sugar
3 tablespoons unsweetened cocoa powder
1/4 cup cornstarch
1/8 teaspoon salt
2 3/4 cups milk
2 tablespoons butter, room temperature
1 teaspoon vanilla extract
Instructions:
In a saucepan, stir together sugar, cocoa, cornstarch and salt. Place over medium heat, and stir in milk. Bring to a boil until mixture thickens enough to coat the back of a metal spoon. Remove from heat, and stir in butter and vanilla. Serve warm.
If you're looking for a snack to munch on, pudding's a great way to go. What's your favorite flavor of pudding?
---
Comments
Popular
Related
Recent