15 Secret Ingredients You Just Have to Use in Your Next Batch of Healthy Brownies ...
By Heather
Making brownies is one of my favorite childhood pastimes, so as an adult who eats much healthier now, I simply learned how to make healthy brownies so I never miss out on one delicious memory, or a delicious brownie bite! Brownies are one of the easiest foods to "healthi-ify," as I like to say. They are also very easy to customize, depending on your taste and preference. For instance, do you like your brownies super fudgy, gooey and cakey, or do you prefer a simple moist crumb with a nice, slightly crisp crust on top with a sprinkle of powdered sugar? Do you like icing or prefer them dry? So many choices come down to brownie recipe decisions, but no matter what you like, there are lots of ways to make them healthy. So next time that brownie craving just won't leave you alone, feel free to indulge with these easy and healthy ingredients you can use to make yourself a batch of healthy brownies! Oh, and if you want to make these for a party or get together, feel free! Now, if you're using a brownie batter mix, that is fine, but be aware those do have sugar and enriched flour in their ingredient list, and making your own from scratch is much healthier.
---
1

Applesauce- Oil and Egg Substitute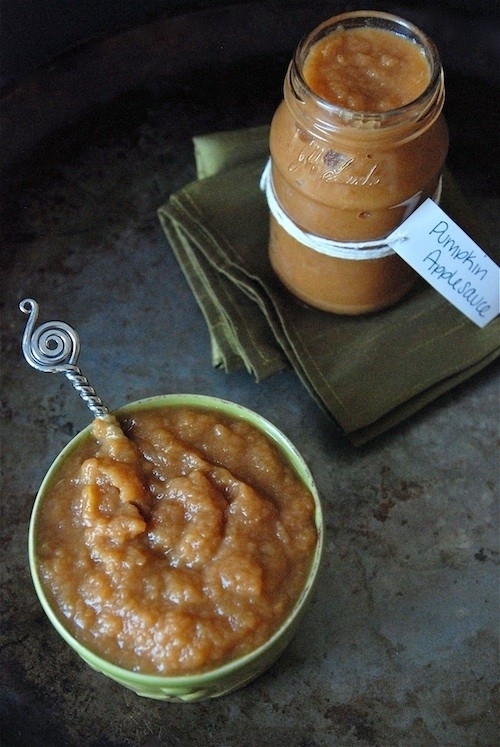 I almost always use applesauce in my recipes for healthy brownies. Applesauce makes the perfect all in one ingredient, so much so that Martha Stewart even uses it in many of her chocolate cakes! In fact, applesauce has this unique texture that allows you to omit the eggs, oil and butter! If the recipe calls for ½ cup of oil, just sub in the same amount of applesauce and do the same with butter. If it calls for one egg, use ¼ cup applesauce. You can substitute for all the ingredients too if you want. Oh, and don't worry, when you add in the chocolate, you can feel safe that your brownies won't taste like apples, but will be incredibly moist and delicious! Just be sure to buy unsweetened applesauce, since many are filled with added sugars. Applesauce is fat free, loaded with fiber, Vitamin C and potassium, and it's great for diabetics since the sugars are released slower into the bloodstream.
---
2

Pumpkin- Oil and Egg Substitute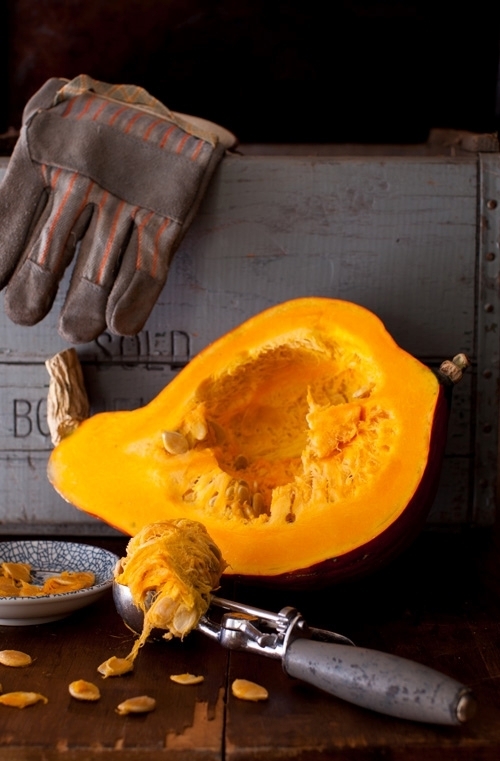 Canned or fresh pumpkin works the exact same in brownies as applesauce does. I use pumpkin in EVERYTHING! It is so good for you and is easily disguised by other flavors, especially strong ones like chocolate. Use equivalent amounts of pumpkin as you would need of oil or butter. Also, you can substitute pumpkins for eggs. Use ¼ cup pumpkin per egg. Just be aware your brownies will be incredibly moist, and they might be a little bit addicting! Let them cool completely on the counter before removing them from the tray so they have time to firm up.
3

Bananas- Oil Substitute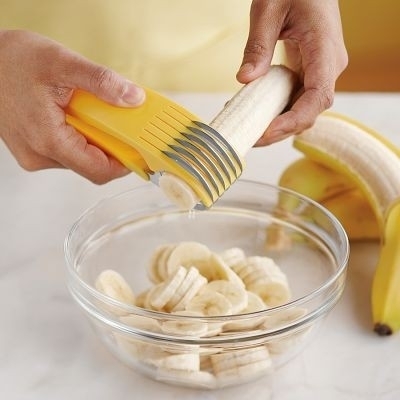 Bananas have a wonderful binding property, so they work as a great substitution for eggs. They are so moist, they also make for the perfect substitute for oil or butter. They're also pretty tasty, and if you like the chocolate banana combo, you're sure to love this healthy brownie recipe ingredient choice. Use ¼ banana per cup of oil, butter or per egg.
---
4

Cocoa Powder- Flour Substitute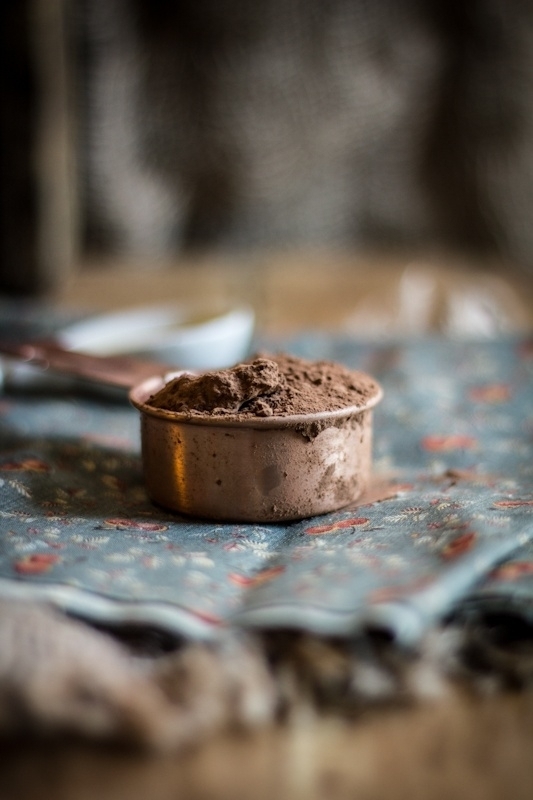 Did you know you can actually make flourless brownies or flourless chocolate cake? Thank the amazing cocoa powder for this great healthy brownie recipe idea! Just use the equivalent amounts of cocoa powder (Dutch, which is richer, or regular baking cocoa) as you would for flour. I like this method much better anyway, since it makes for a crazy powerful chocolate brownie, so I'm not only satisfied sooner, but my brownies just scream chocolate when they're baking. Oh, and they also make the house smell pretty incredible!
---
5

Chia Seed Powder- Flour Substitute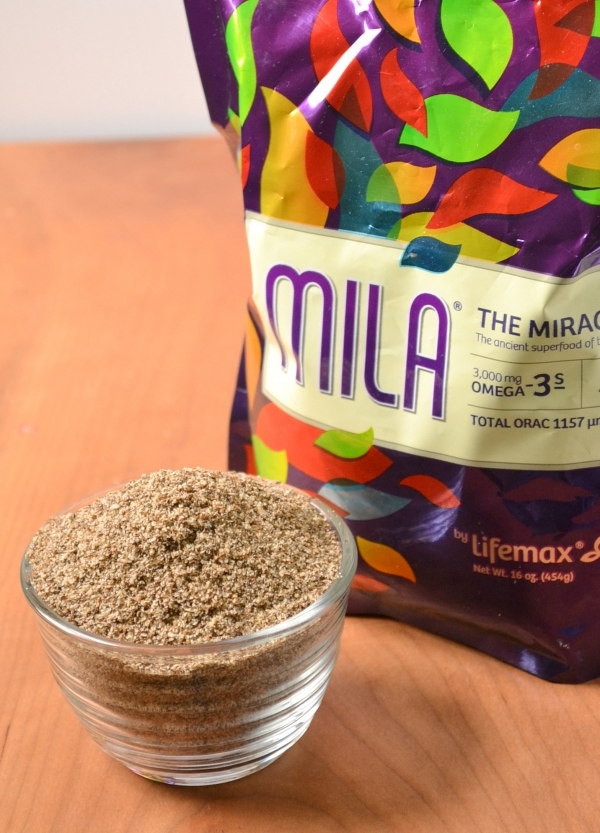 Have you ever seen chia meal, or ground chia seeds at your health food store? This is a great substitution for gluten flours, since chia absorbs liquids extremely well just like gluten-filled enriched flours do. Use chia flour in the same amount you would flour. Also, you might have to add a little bit more liquid, but the recipe will come out as one nice moist, fluffy and firm brownie. As a bonus, chia is full of fiber, omega 3 fatty acids and magnesium, potassium and calcium!
---
6

Stevia- Sugar Substitute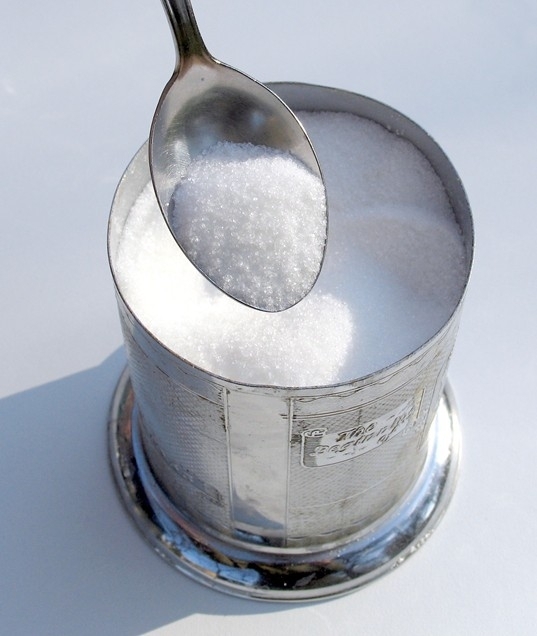 Stevia is my go-to for just about everything these days. I know there have been health warnings about it, but I'm just fine and dandy and as a bonus, I'm not taking in any refined sugar. I recommend using pure stevia extract, which is pricier, but you can use less of it, which makes your dollars go further. You can buy it in a liquid or powder form. Use 1 tbsp. stevia for every cup of sugar since it is incredibly strong and powerful. I love the way stevia works in baking and it isn't as heavily processed as long as you buy the pure extract kind instead of those with additives or fillers like inulin, maltodextrin, dextrose, etc.
---
7

Coconut Sugar- Brown Sugar Substitute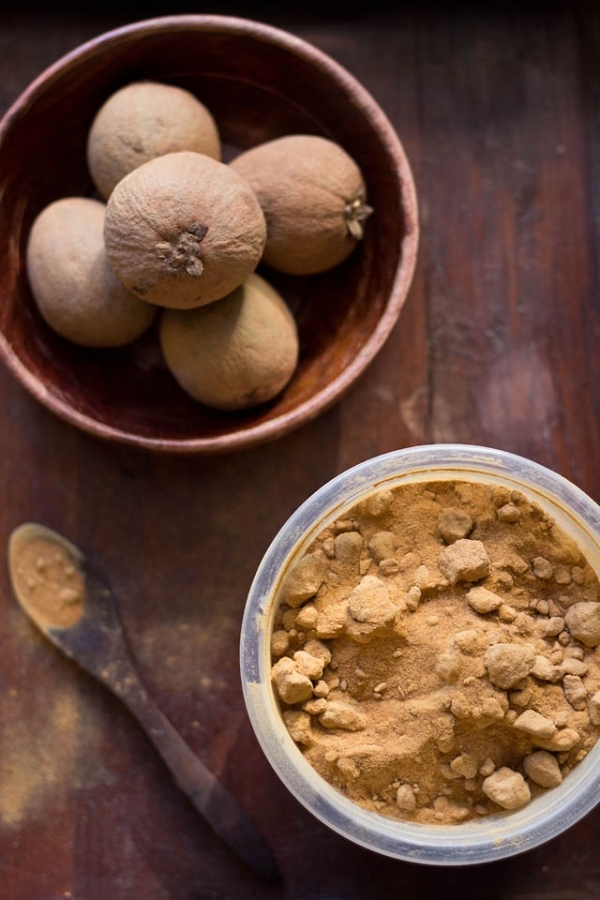 Have you ever had coconut sugar? It tastes just like brown sugar, but is much less processed than brown sugar, which is refined. Coconut sugar is actually full of minerals and extracted from the sap of the coconut tree. It is low-glycemic, lower in calories per serving and is a perfect substitute for brown sugar since they taste and look identical. You can find coconut sugar wherever sugar is sold in most health food stores like Whole Foods. It makes for a nice caramelized taste to your brownies, which I have to admit, is pretty addictive! You can use it in a 1:1 ratio to brown sugar or regular sugar as well.
---
8

Almond Milk- Substitute for Regular Milk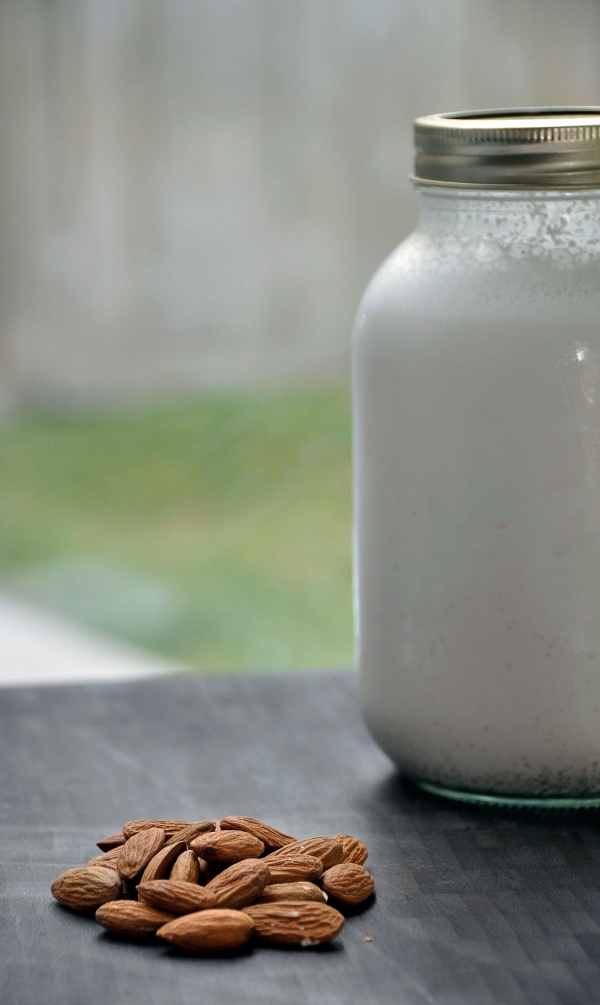 Any nondairy milk can be substituted for water or milk in a brownie recipe, and I like to use it instead of water for an extra creamy taste. I don't like bland brownies, and almond milk is just creamy enough to work, but it doesn't taste like almonds. Coconut milk or soy will work, but their taste can be a bit more identified so I avoid them. Rice milk is also great to use, but is a little thinner, and I just prefer almond milk. Use unsweetened vanilla for the best results.
---
9

Shredded Coconut- Substitute for Flour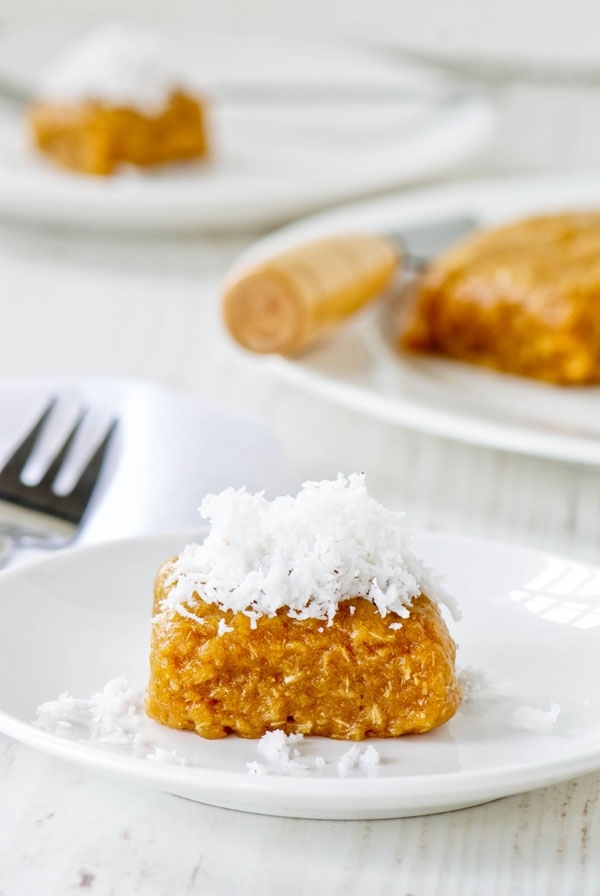 Did you know you can use shredded coconut as a one to one substitute for flour in your brownies? I am a coconut-obsessed lady, let me tell you! I always use coconut in my baked goods because it just makes everything so moist, tender and incredibly satisfying. Coconut is also lower in carbohydrates than refined flour, and the fats are awesome for your body, skin and brain. I buy Let's Do Organic brand of shredded coconut in stores, and Bob's Red Mill. Don't use coconut flakes since they are a little too large to work. Use finely shredded unsweetened for the best results. Just be sure not to use this for your entire amount of flour. Use ½ shredded coconut for ½ the flour content, and I recommend using the rest ½ of flour called for with cocoa for the best, richest taste.
---
10

Coconut Flour and Cocoa- Flour Substitute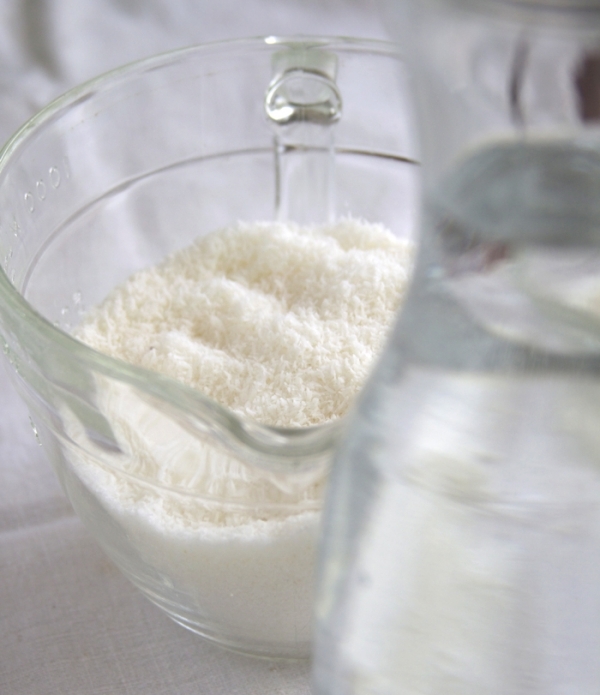 While we're on the topic of coconut, have you ever tried baking with coconut flour? It is awesome! It also doesn't taste too "coconutty" either. Coconut flour is so high in fiber, and takes on almost a vanilla cake flavor to it. It is made of pure, raw shredded coconut, yet is so fine, it absorbs liquids well and is very binding. You only need ¼ cup of coconut flour as you would for ½ cup of flour, so decide how much coconut flour you want to use and use the remaining amount of flour called for as a form of cocoa powder or regular flour. For instance, if your recipe called for 2 cups flour, I would use ½ cup coconut flour (instead of 1 cup of flour) and use the remaining 1 cup of flour in the form of cocoa powder. You also don't need eggs with it like most recipes call for either. If you are using eggs though, double the amount of eggs you use since coconut flour absorbs a large amount of the liquid in eggs more so than water. If you're not using eggs, substitute with pumpkin, banana or applesauce as directed above. You could of course use the vegan egg, which is 1 tbsp. flax and 2 tbsp. water per egg called for.
---
11

Pureed Prunes or Carrots- Egg, Oil and Butter Substitute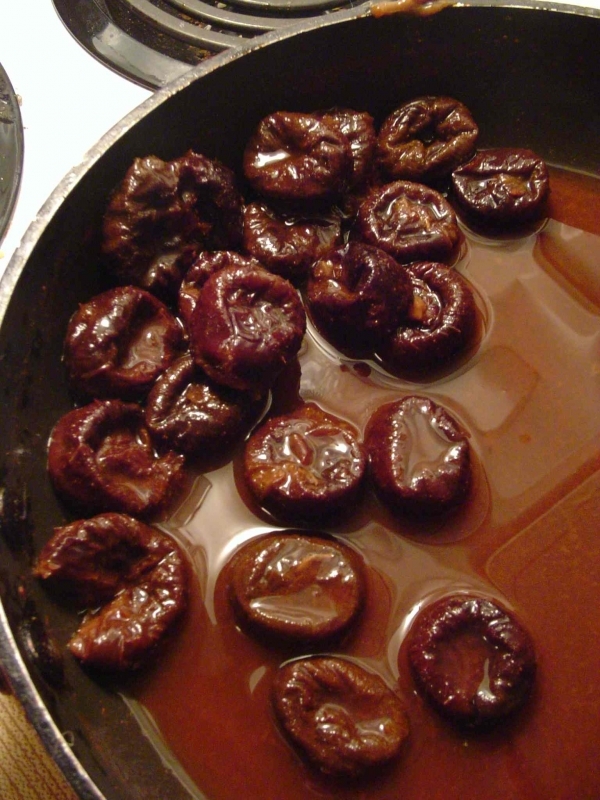 Pureed prunes and carrots are wonderful to use as egg, oil and butter substitutes. They are so sweet and you'll never ever know you're eating fruits and veggies! Use them the same way you would applesauce, pumpkin or bananas as directed above.
---
12

Nut Butter- Butter Substitute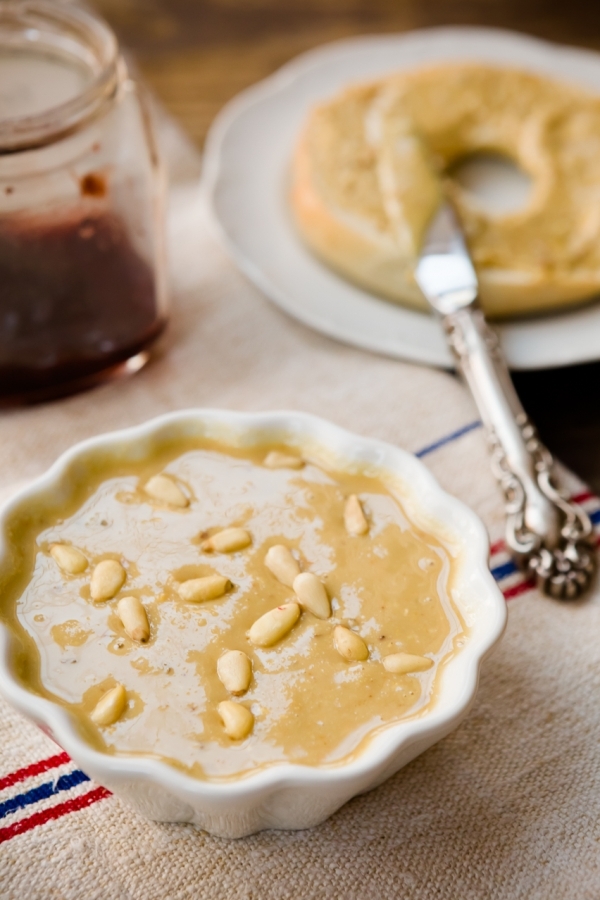 If your recipe calls for butter and you want some hearty fat in there, that's great! First, before you reach for your tub of butter though, try using almond butter, peanut butter or cashew butter instead. Use ½ the amount of almond butter as you would for butter since it is denser when it bakes. It is delicious! Just make sure you cream it well when you're mixing everything together since it might clump if you don't. Elana's Pantry gives a great example here: elanaspantry.com.
---
13

Beans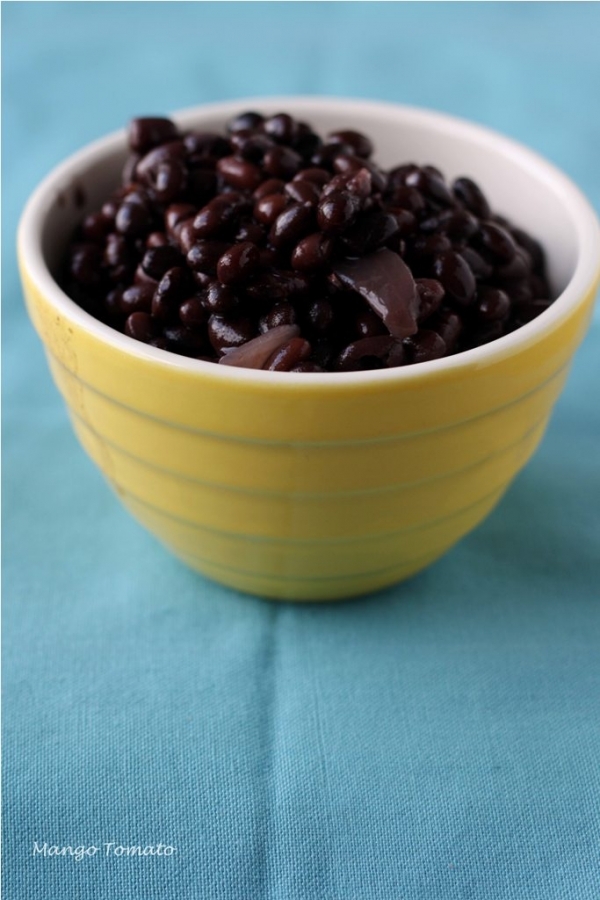 I am going to be honest with you all that I've never tried this method, but it is all over the blog world. People are using chickpeas, black beans and even white beans to make vegan brownies with these days. Since I've never tested it out, I've provided you with some amazing recipes that use this special secret ingredient. You can find an incredibly popular brownie recipe using beans at minimalistbaker.com.
---
14

Almond Meal- Flour Substitute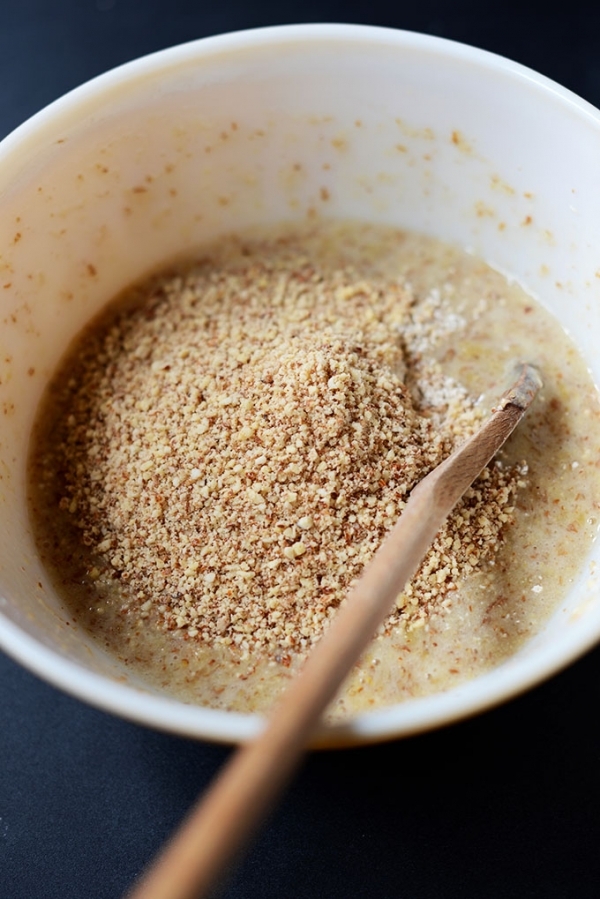 Like coconut flour, you can substitute almond flour for regular flour, but there are special amounts and directions you'll need to go by. Almond meal works great in gluten-free baking. For some amazing recipes using this technique, you can see my favorite recipe expert who uses almond flour in brownies here: thespunkycoconut.com.
---
15

Yogurt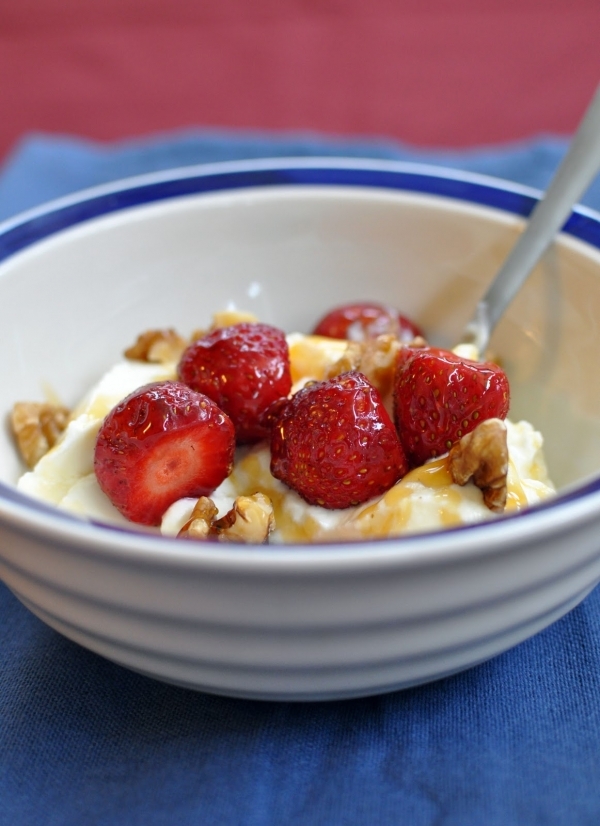 If you like yogurt, feel free to utilize its creamy texture and moist factors to substitute for oil, butter and eggs, all in one. Just use 1 cup yogurt per cup oil or butter and use 1/2 cup yogurt per egg. This makes a great substitute for sour cream used in some brownies too, which you can use a 1:1 ratio for.
I've included some links below of wonderful brownie recipes using some of these ingredients and hope you enjoy them! Baking brownies can be delicious and tasty too, as long as you're clever and curious in your kitchen! Have you ever made healthy brownies with these ingredients?
Sources: thespunkycoconut.com, livestrong.com, elanaspantry.com
---
Comments
Popular
Related
Recent