There are a load of mango recipes out there, which is great news because they make perfect options for all of your events. Mangoes are packed with nutrients, including fiber, vitamin C and potassium. That means you can fill up on a mango treat without overdoing it, and all that fiber will satisfy your appetite. So go ahead and make one of these mango recipes this holiday season and you'll be the most popular person at all of your parties.
---
1

Raspberry, Avocado and Mango Salad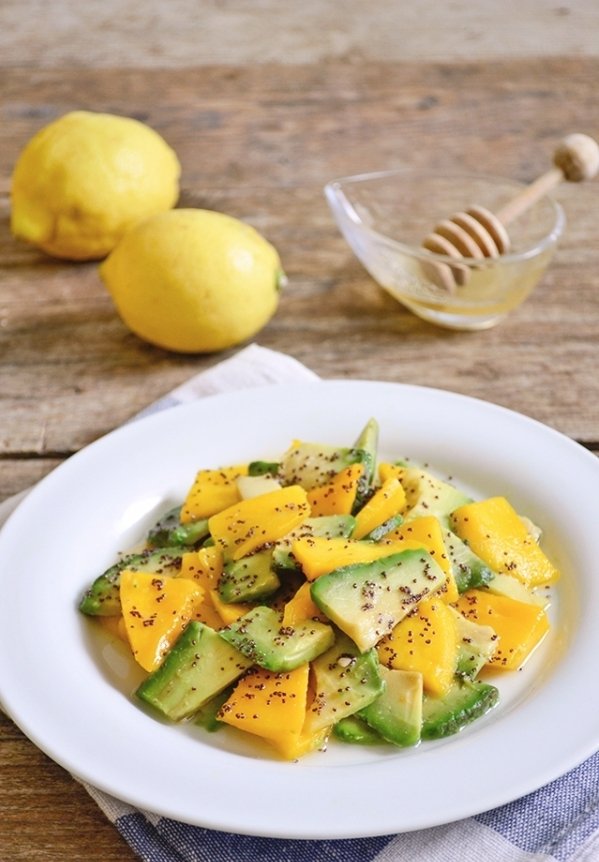 This is one of the best mango recipes for the holidays because it features the classic red and green colors you associate with Christmas. Plus, it tastes delicious.
Ingredients:
1 ½ cups fresh raspberries
¼ cup olive oil
¼ cup red wine vinegar
1 coarsely chopped garlic clove
¼ teaspoon salt
1/8 teaspoon pepper
8 cups salad greens
1 diced mango
1 diced avocado
½ cup red onion, thinly sliced
¼ cup toasted hazelnuts, chopped
Directions:
Puree a ½ cup of the raspberries with the oil, vinegar, garlic, salt and pepper in a blender. In a large bowl, combine the salad greens with the mango, avocado and onion. Toss the mixture with the raspberry dressing. Top with the remaining raspberries and the nuts and serve.
Source: eatingwell.com
---
2

Spiced Cranberry Mango Chutney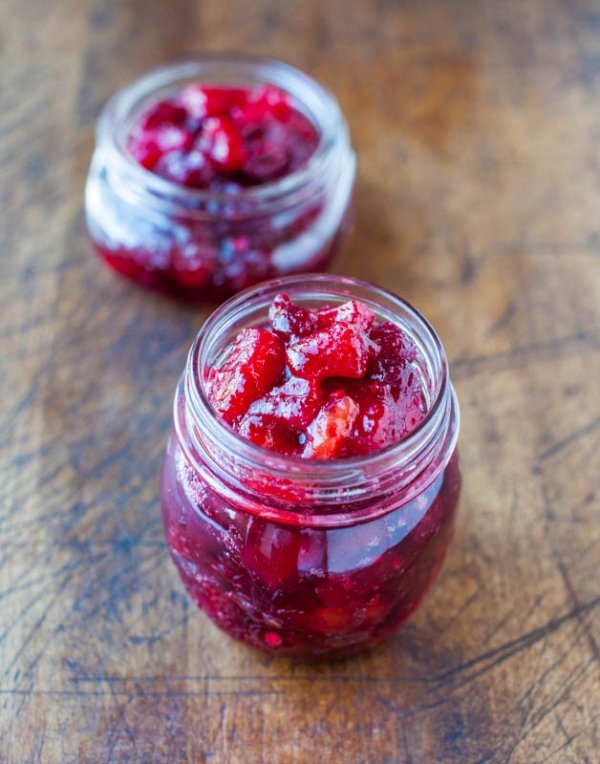 This treat just tastes like Christmas! It's got a great, red holiday color and tastes wonderful paired with crackers, but you can also eat it on its own. I won't tell!
Ingredients:
1 ½ tablespoons oil
½ cup shallots, finely chopped
2 teaspoons mustard seeds
1 teaspoon minced fresh ginger, peeled
1 teaspoon garlic, minced
1 teaspoon serrano chile, minced
1/3 cup sugar
¼ cup golden raisins
2 tablespoons red wine vinegar
¼ teaspoon salt
12 ounces fresh cranberries
2 cups chopped mango
1/3 cup toasted walnuts, finely chopped
Directions:
Heat the oil in a large skillet over medium heat. Saute the shallots for about 2 minutes, then add the mustard seeds, ginger, garlic, chile and cranberries. Cook for an additional 2 minutes. Add the sugar, raisins, vinegar and salt and stir well to combine. Simmer, then reduce heat and cook for 4 minutes. Stir in the mango and cook for 1 minute. Add the walnuts.
Source: myrecipes.com
---
3

Endive Boats with Fresh Mango Chicken Salad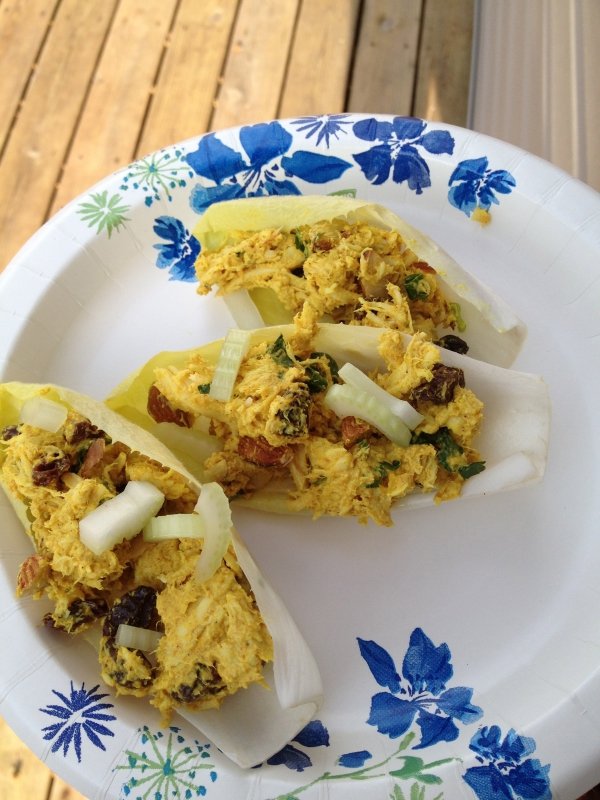 This is the perfect appetizer for a holiday party. It looks festive and the endive leaves make it easy to eat them while you mingle. Plus, this recipes tastes absolutely heavenly.
Ingredients:
½ cup sour cream
¼ cup mayonnaise
2 tablespoons fresh lemon juice
1 tablespoon freshly chopped Italian parsley
1 teaspoon freshly chopped tarragon
Salt and pepper, to taste
1 large mango, peeled and thinly sliced
1 shredded rotisserie chicken
3 thinly sliced celery stalks
4 thinly sliced green onions
3 large Belgian endives, leaves separated
¼ cup toasted macadamia nuts, chopped
Directions:
Mix together the sour cream, mayo, lemon juice, parsley, tarragon and salt and pepper in a bowl. Set aside. In another large bowl, toss together the mango, chicken, celery and green onions. Add the sour cream mixture to the chicken mixture and stir well to combine. Place the chicken salad in the endive leaves and garnish with the macadamia nuts.
Source: clintonkelly.com
---
4

Mango Holiday Dip Recipe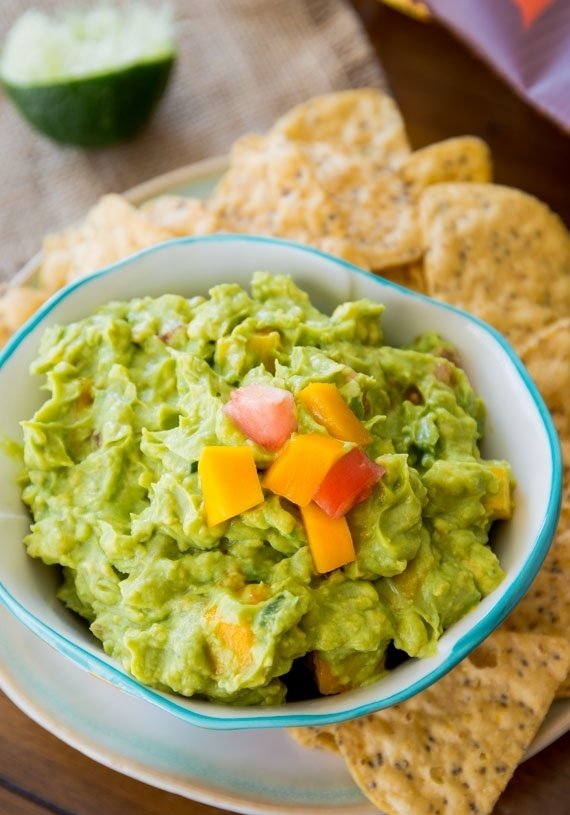 If you ask me, it isn't a party without some chips and dip. Am I right? This mango dip is a great choice for the holidays. It's different than all the other dip recipes out there and adds some flavor and color to your celebration.
Ingredients:
1 cup pureed mango
1 cup roasted red pepper puree
3 ounces goat cheese
Salt and pepper
¼ teaspoon cumin
¼ teaspoon cayenne pepper
1 tablespoon lime juice
1 cup cilantro, freshly chopped
1 mango, peeled and diced
Directions:
Heat the mango and red pepper puree in a saucepan over medium-low heat for 3 to 4 minutes. Slowly add the goat cheese, stirring to combine. Season with salt, pepper, cumin, cayenne, lime juice and cilantro. Serve with bread or crackers.
Source: foodlion.com
---
5

Buttermilk Panna Cotta with Mango Sauce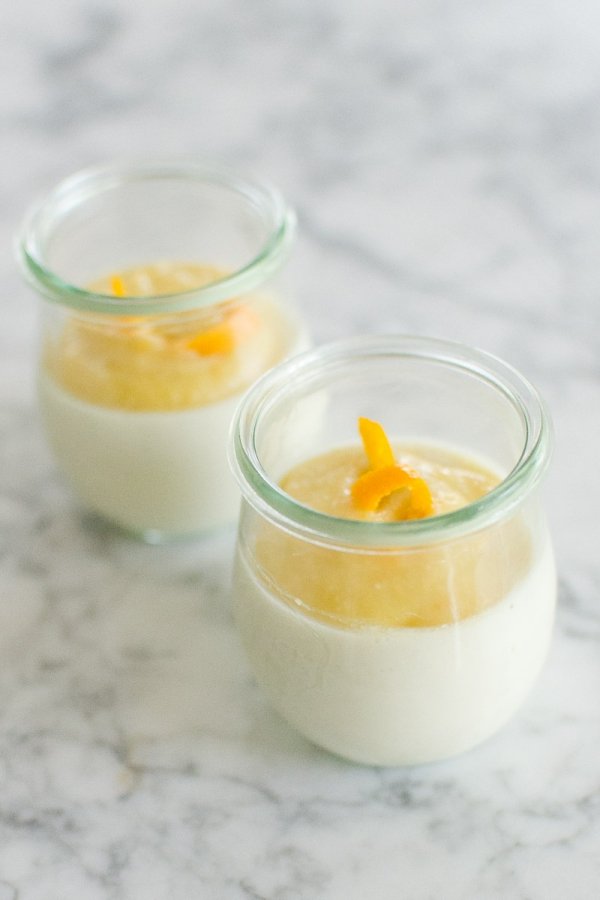 No holiday party is complete without dessert, right? This recipe is easy and will give you an elegant ending to your main course. Your guests are going to be impressed! This might be the best gift you give this year.
Ingredients:
1/3 cup heavy cream
3 tablespoons sugar
¾ teaspoon gelatin
½ cup buttermilk
1 mango, peeled and pureed
½ cup dessert wine
1 tablespoon sugar
1 cinnamon stick
Directions:
Simmer the sugar and cream together until the sugar dissolves. Add the gelatin and whisk until it is dissolved. Stir in the buttermilk. Pour into molds and chill until the mixture sets. Meanwhile, simmer the mango, wine, sugar and cinnamon for about 10 minutes on low heat. Cool. Pour the sauce over the buttermilk molds and serve.
Source: mango.org
---
6

Mango Salsa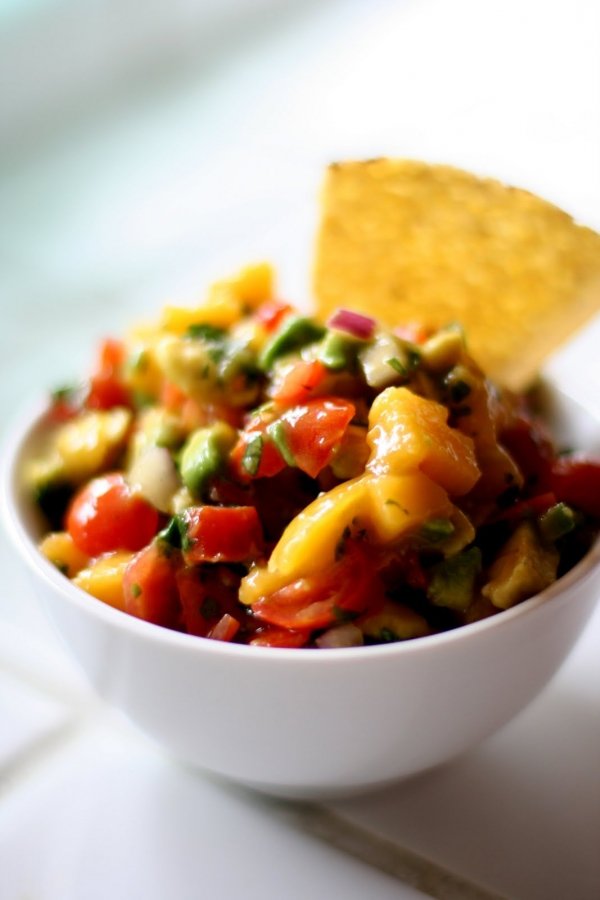 Here's another buffet worthy meal for all of your holiday parties this year. All the color is festive and the taste can't be beat. Plus it's healthy, so you can feel good about eating this salsa too!
Ingredients:
1 peeled and chopped mango
¼ cup red bell pepper, finely chopped
1 chopped green onion
2 tablespoons chopped cilantro
1 finely chopped jalapeno
2 tablespoons lime juice
1 tablespoon lemon juice
Directions:
Toss all of the ingredients together in a bowl. Cover and chill for 30 minutes before serving.
Source: allrecipes.com
7

Mango Pudding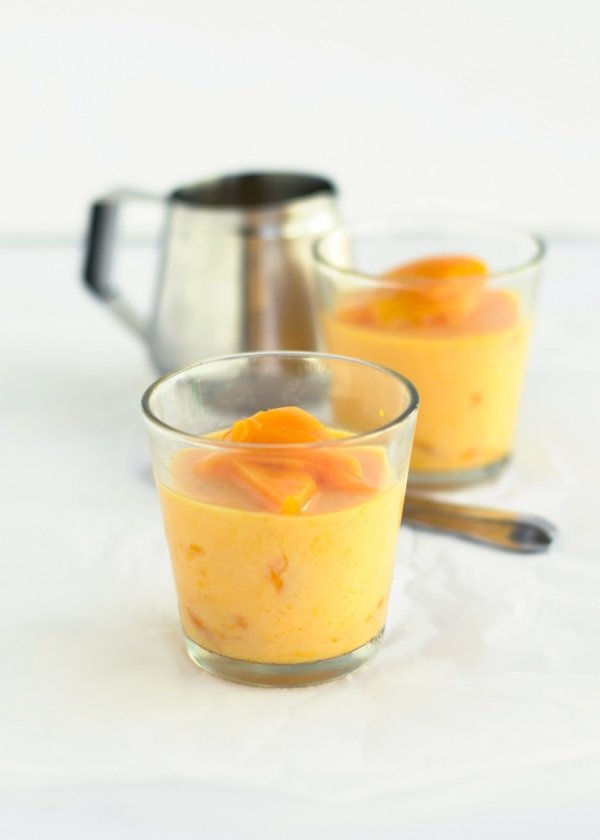 What could be more perfect for the holidays? You'll be surprised at how easy it is to make pudding and your guests will love it.
Ingredients:
4 cups mango, sliced
1 ½ cups sugar
½ teaspoon cinnamon
¼ teaspoon allspice
1 cup flour
1 teaspoon baking soda
½ cup milk
½ cup butter, melted
Vanilla ice cream
Pinch of salt
Directions:
Preheat the oven to 350 degrees. Place the mango, ¾ cup sugar, cinnamon and allspice in a baking dish. Combine the other ¾ cup sugar with the milk, flour, baking soda, salt and butter. Pour the mixture over the mangoes. Bake for 35 minutes. Serve with ice cream.
Source: amble.com
Which one are you going to try first?
---
Popular
Related
Recent