Currently I have been trying to start a health kick and throughout my journey, I have discovered several Trader Joe's finds that are completely to die for. From my experience not only are their products completely trustworthy and healthy, but their customer service is more than you can ask for. So be prepared to be welcomed at the doorstep the second you enter! However, if Trader Joe's is still a new territory for you, try out some of these Trader Joe's finds that you will probably get hooked on!
---
1

Udi's Gluten Free Bread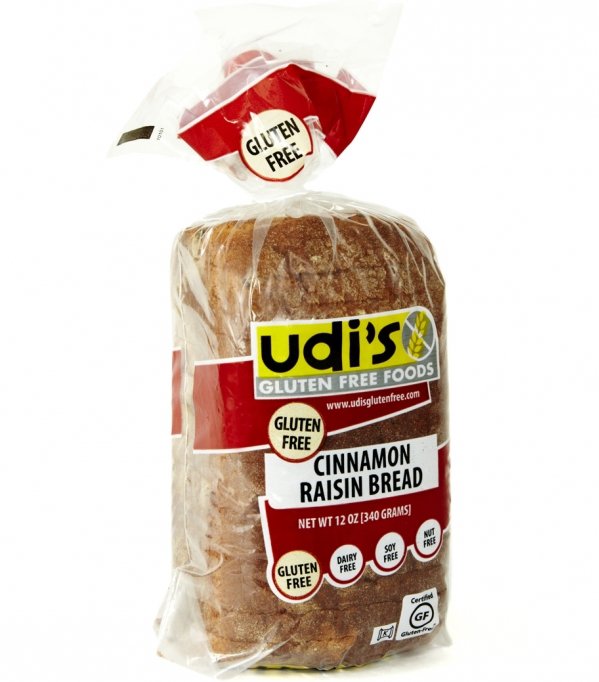 If you are currently on a gluten free diet, Udi's gluten free bread is one of the best Trader Joe's finds for you. Personally I was at first a little hesitant about its taste, but now I believe that it tastes even better than regular bread! It has a certain distinctive taste and nice texture that goes perfect with almost anything you eat and one of the major pluses is that later, you are guilt-free!
2

Dark Chocolate Pomegranate Seeds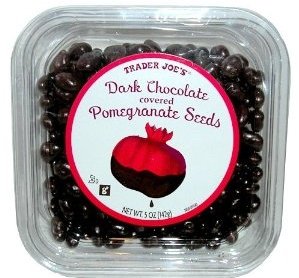 Every girl needs a dose of a little bit of chocolate once in a while; it can actually be beneficial to your health! However, instead of buying a bar of Snickers or Twix, try out these delicious chocolate covered pomegranate seeds! The chocolate just melts in your mouth and the pomegranate adds on to the flavors and serves as a little surprise for your taste buds in the end.
---
3

Greek Non-Fat Yogurt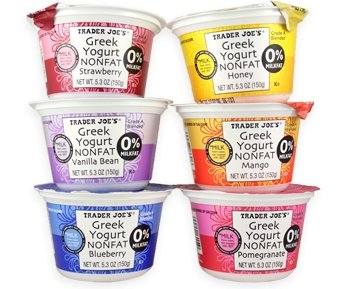 They are cheap, healthy and delicious! This Greek yogurt is unlike any other, it is rich in flavor, creamy and filling. Additionally, this Trader Joe's Greek non-fat yogurt is high in protein and other probiotic cultures that actually aid your digestion. For only 99 cents a cup, you can stock up on all of the flavors and indulge in this creamy, healthy goodness.
---
4

Gluten Free Granola Cranberry Maple Nut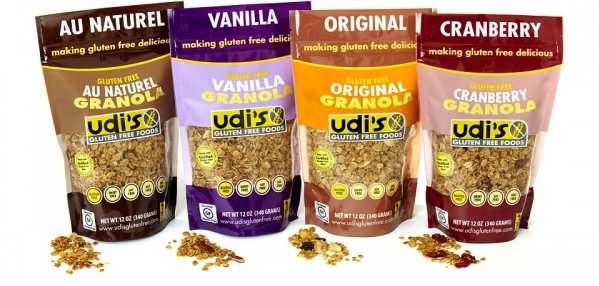 One of my personal favorites is the Gluten Free Granola Cranberry Maple Nut. It is rich in flavor, completely filling and perfect alongside Greek yogurt. Most of its ingredients are corn flour, cane juice, rice flour, rice bran, raisin juice, honey and canola oil, including dried cranberries, sunflower seeds, pecans, etc.
---
5

Organic Oats & Flax Instant Oatmeal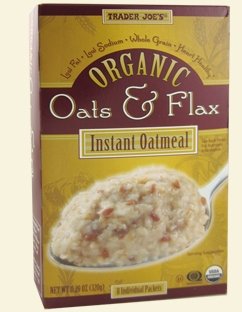 If you are anything like me, you barely have enough time for breakfast in the morning so you tend to reach for the first thing you see. However, that doesn't always lead to healthy choices. So in order to avoid that, I would recommend Trader Joe's Organic Oats & Flax Instant Oatmeal. It is fast, easy and tasty! What better way to start off the day with a warm and healthy breakfast, especially at this time of the year?
6

Honey Roasted Peanuts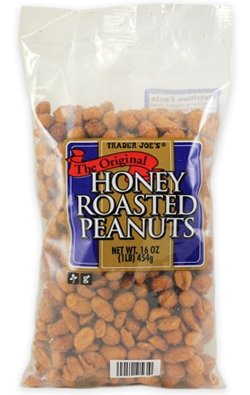 Although it is recommended to always choose raw nuts for consumption, I think that you can spoil yourself once in a while. One of my favorite addicting snacks is the Trader Joe's Honey Roasted Peanuts. I can seriously go through a whole pack in a matter of seconds if there is nobody to stop me. They are that good! Plus they are pretty affordable too!
---
7

Just Mango Slices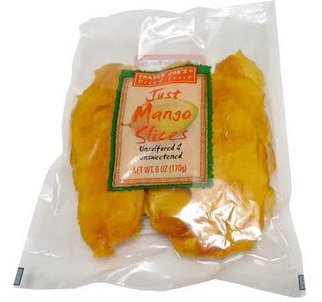 Snacking is always recommended throughout the day. Not only does it prevent you from overeating but it also increases your metabolism. Trader Joe's has plenty of delicious and healthy snacks; one of them is the Just Mango Slices. They are so sweet and chewy that it makes you feel like you are consuming a nice dessert.
Trader Joe's is a very talked-about grocery store that has some of the most delicious finds for a pretty affordable price. Plus the atmosphere is also friendly and calm! What are some of your favorite Trader Joe's finds? Share in the comments.
---
Comments
Popular
Related
Recent