When you want to impress with your cooking but aren't sure how, think of easy foods to cook before you break out the 4-page recipes with 30 ingredients on their list. When it comes to making something delicious, having easy foods to cook where you can savor their individual ingredients makes a classic and elegant statement while making tummies say 'Howdy.'
---
1

Spaghetti Carbonara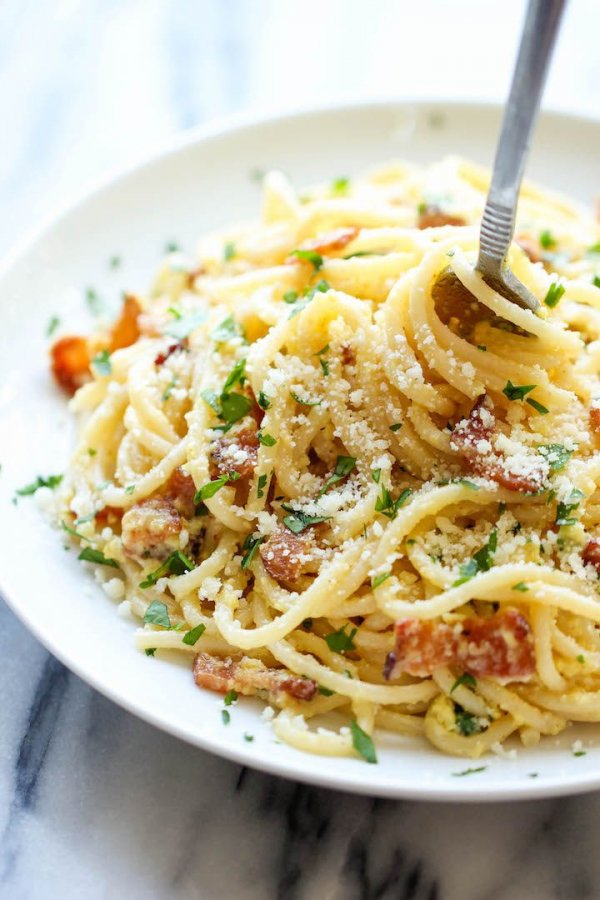 If you can boil water, and make bacon and eggs, you can create a luscious masterpiece. When you think of easy foods to cook, think Carbonara! A favorite on any cook's menu is this crowd favorite. Simply boil the spaghetti, drain, add the white sauce (use a jar of Alfredo sauce, or check out Betty Crocker's white sauce recipe for a simple at-home version), and crumble some pre-cooked bacon into the pot. Add some pepper for authenticity, and watch the crowd gather!
2

Stir Fries and Fajitas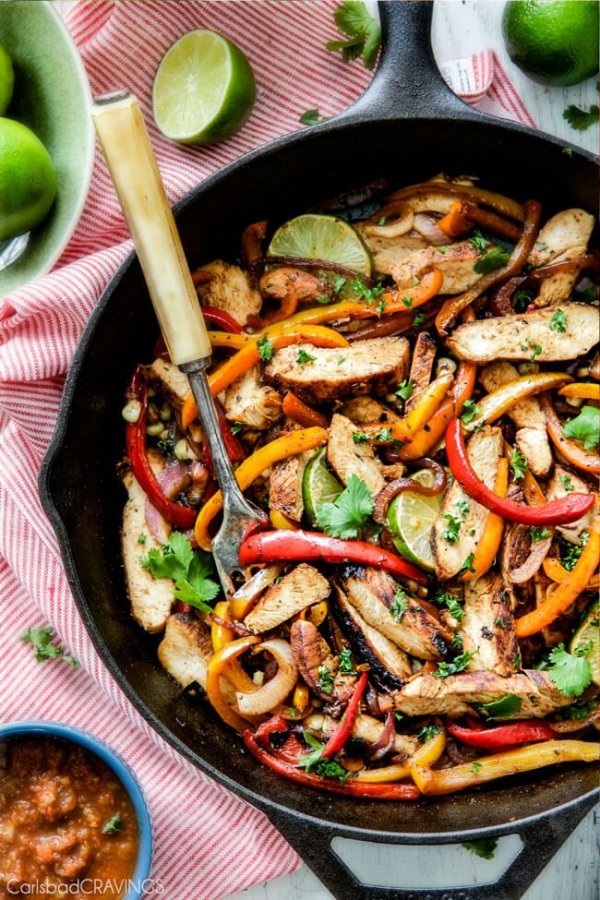 You will be hard pressed to find someone who doesn't love the taste of shrimp stir fry or veggie fajitas. You can find versions of these recipes using your outdoor grill, wok, or oven. Check out foodnetwork.com for ideas. The main thing to remember is to keep it hot—as in temperature. You will want to cook the julienned (cut in thin strips) veggies, but not make them soggy. Season them with 5-spice for stir fry, or cumin with garlic or fajita seasoning for fajitas. You can use any kind of protein here too—tofu chicken, beef, pork, or shellfish are all welcome to this party! For the fajitas, remember the fixins are a main player, so have plenty on hand—sour cream, cheese, avocado, tortillas, salsa and pico de gallo are favorites. Make some beautiful jasmine rice if making the stir fry.
---
3

Asparagus Milanese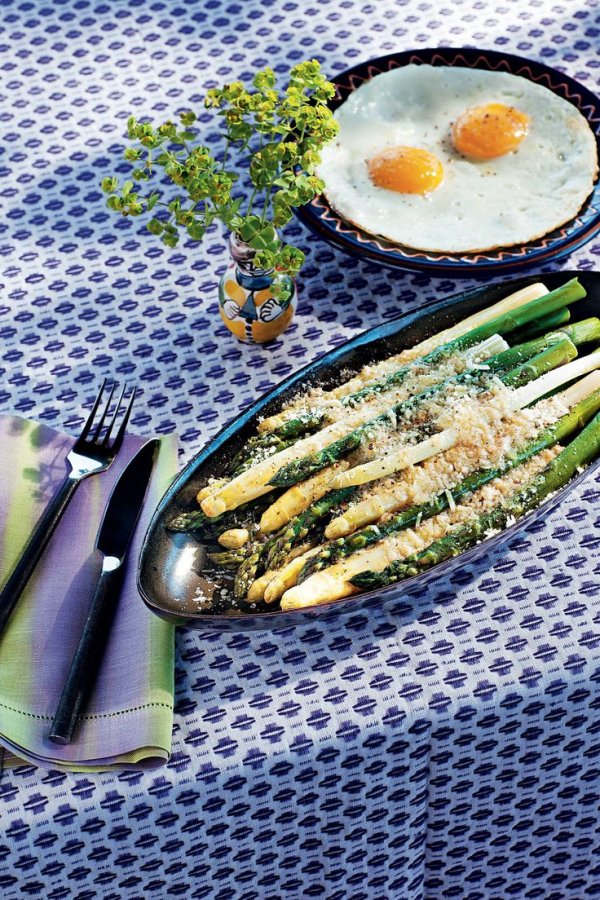 Would you like to add some 'Wow' to your next meal, whether it's breakfast, lunch, or dinner? Try this authentic Italian culinary aria when you want to go to the shores of Lake Como, but your pocketbook says no. Grill up tender asparagus (or sauté in extra virgin olive oil), and plate. Fry a sunny side up egg in the sauté pan, and slide onto the asparagus. Shred some Parmesan cheese over the top and finish with a light drizzle of extra virgin olive oil. You will feel decadent, even though it took only four ingredients and ten minutes of your time to create.
---
4

Roasted Veggies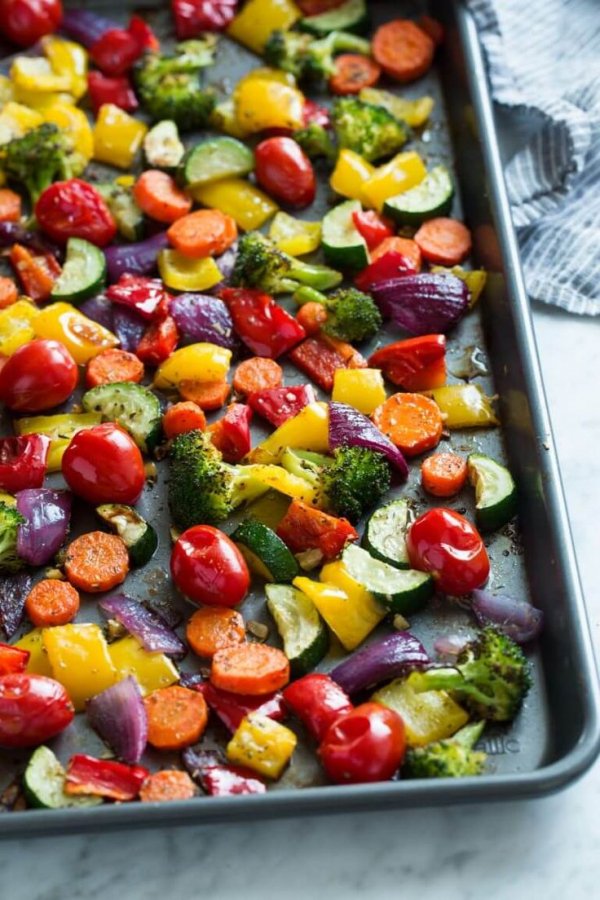 If you're considering nuking another boring bag of mixed veggies as the side to your dinner tonight, instead consider the (gasp!) oven. The next time you're at the grocery store, pick up three or four of your favorite fresh veggies—perhaps onions, baby red potatoes, green beans, and carrots? Chopped them into fairly uniform size pieces, and put in a mixing bowl. Don't spend a lot of time on the chopping—you will get better in time, and for now, you just want to have dinner! Drizzle some olive oil into the veggie bowl, and coat with black pepper, a little salt, and some garlic and onion powders. Coat everything, and lay out on a baking sheet. Cook for about 20 minutes at 400 degrees. The buying, cooking, and prepping of the veggies can even be done the day before, so when you get home from work, all you need to do is warm up the oven and put them in. Not only is it a change from frozen fare, it's colorful and healthy to boot!
---
5

Stuffed French Toast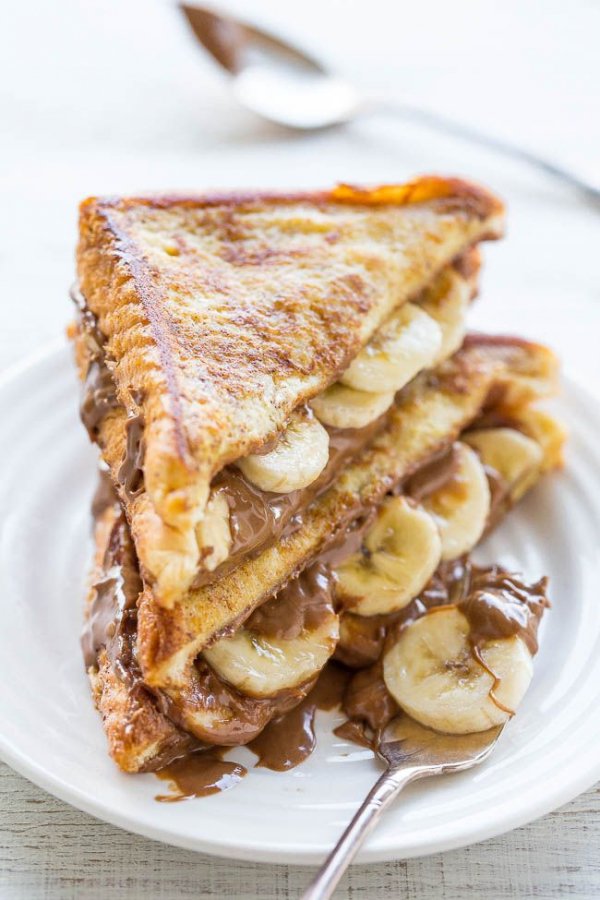 If you're expecting a crowd for breakfast, or just feel like treating yourself, this is something you can prepare the day before, and cook the next morning. Use whatever kind of bread trips your trigger. Layer the baking dish with bread, cover with a vanilla, egg, and milk mixture, slice your favorite fresh fruit over the this, cover with whipped cream cheese, another layer of bread, cover with the milk mixture, and bake. When finished, sprinkle with cinnamon, and devour! Go to allrecipes.com for detailed recipes!
---
6

Crepes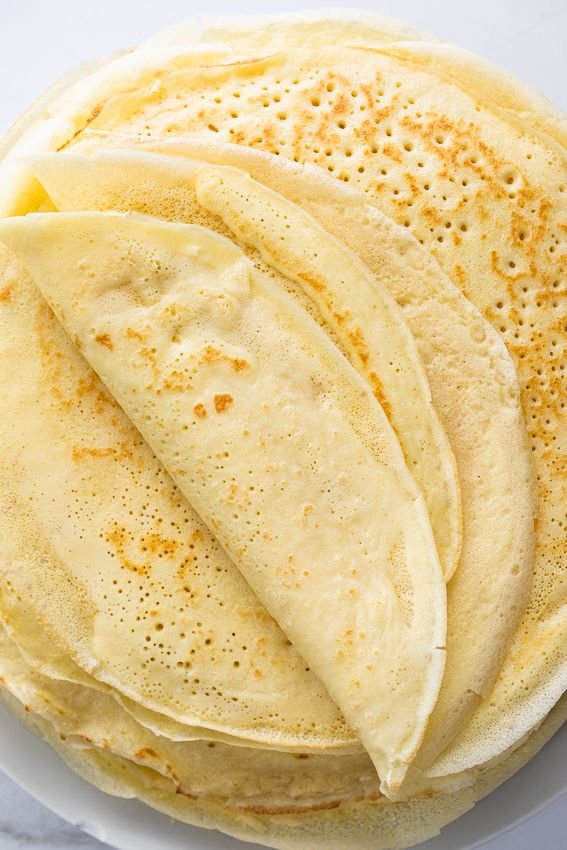 This is not just for breakfast anymore! Crepes are a simple batter very much like pancake batter except thinner. Scoop a ladle-ful into your favorite nonstick skillet for literally 20 seconds, flip using your wrist power, or a spatula if you're nervous about seeing your dinner flying through the air. Fill with whatever your stomach desires—eggs, barbecued beef, grilled veggies, simmered orange segments, etc. The sky and your imagination are the limit!
---
7

Burgundy Beef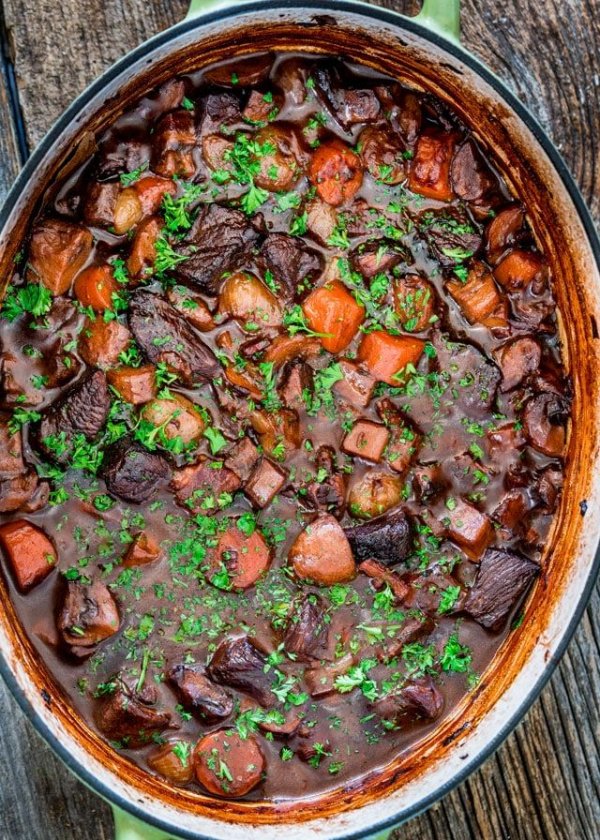 You don't need to be Julia Child to make a beautiful beef dinner. If you have a slow cooker, beef stew meat, two glasses of burgundy wine (one to cook with and one to drink!), and some veggies and spices, you will make a dinner to remember. Go to food.com, for full recipes and instructions. Serve with some crusty French bread, and say 'Ooh La La!'
Easy and delicious food is closer than you think. Use the skills you didn't even know you had to make these memorably delicious meals. What is your favorite quick fix masterpiece meal?
---
Comments
Popular
Related
Recent