When the gross food in the dining hall seems to get you down, there are tons of easy dorm room recipes to keep you going all day and leave you satisfied. You might think you are limited to ramen and easy-mac, but there are tons of ways to make wonderful meals with only a few ingredients and a microwave. Here are a few of my personal favorite dorm room recipes that are healthy, delicious, and won't leave you worn out from hours of cooking.
---
1

Pumpkin Pie Oatmeal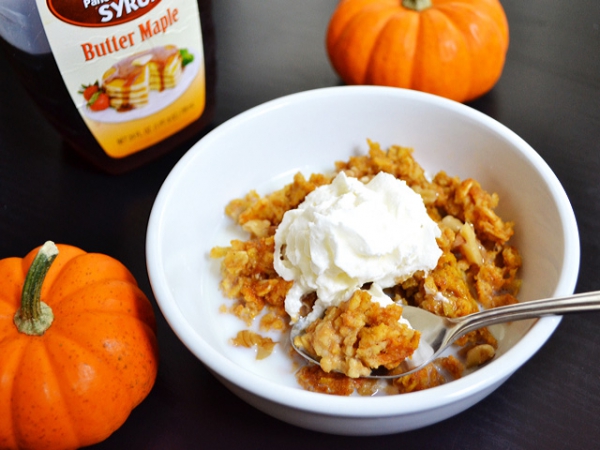 Why stick to regular oatmeal when you have one of the most delicious dorm room recipes out there? Oatmeal is a great energy booster to get you to class on time. Add in the delicious fall approved taste of pumpkin pie and you have yourself a winner. And the best part about this combo is that it is vegan so you don't have to feel guilty about how delicious it tastes.
Ingredients:
½ cup Whole Grain Oatmeal
1 cup water
¼ cup unsweetened almond milk
½ cup pure pumpkin puree
1 packet sweetener
1 tsp ground cinnamon
1 tsp pumpkin pie spice
1 tbsp walnuts (optional)
Directions:
Microwave water and oatmeal for 2 minutes.
Stir in Almond Milk to give it a creamy texture.
Mix in pumpkin puree, sweetener, and stir it all up.
Top oatmeal with cinnamon, pumpkin pie spice, and walnuts.
Source: undressedskeleton.tumblr.com
---
2

Energetic Parfait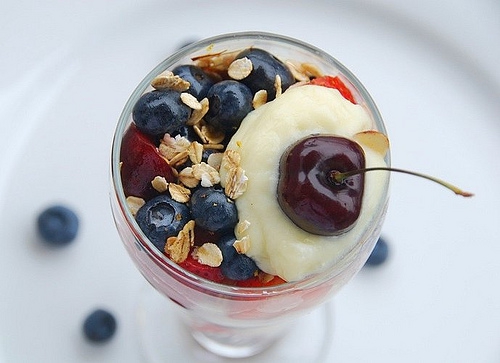 Giving your body the right fuel to get through your busy college days is highly important. This parfait is great to eat before class, study sessions, and everything you have in between. It is high in fiber and gives just the right amount of protein, healthy fats, antioxidants, and even sugar. Not to mention, it is yummy.
Ingredients:
1 cup Fiber One cereal
4 oz vanilla Greek yogurt
½ serving mini marshmallows
1 tbsp chocolate chips
1/3 cup mixed berries
Omega 3 Peanut Butter
Directions:
In a mixing bowl add chocolate chips, mixed berries, yogurt, peanut butter, and fiber one cereal. Mix together until evenly distributed
In a microwave safe bowl, heat marshmallows for 10 seconds until they are connected, then add on top of mixture.
Source: undressedskeleton.tumblr.com
3

Chocolate Raspberry Greek Yogurt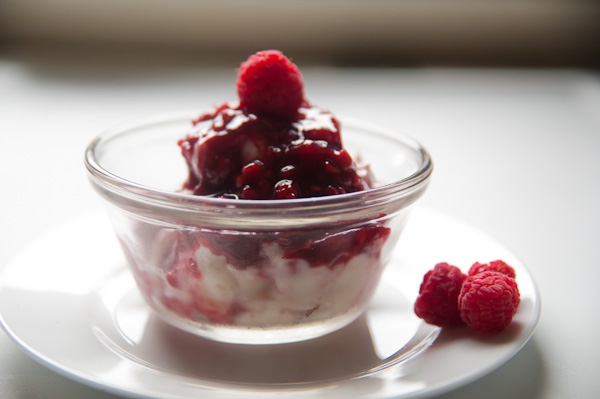 Sure, as college girls we want to reward ourselves for eating healthy and staying on top of our studies, but that doesn't mean we can't enjoy something sweet once in a while. That is where this Chocolate Raspberry Greek Yogurt comes into play. The Greek yogurt is packed with protein while the cocoa and sweetener give it a sweet taste. It is perfect for a post-workout snack or a post-library reward.
Ingredients:
1 tbsp cocoa
1 packet of sweetener
1 cup of Chobani Greek Yogurt
Directions:
Add the cocoa and sweetener into the Chobani and mix it all up
Source: undressedskeleton.tumblr.com
---
4

Cucumber & Avocado Cream Cheese Toast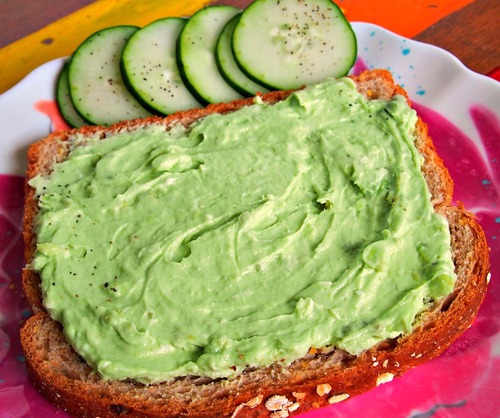 Simple toast is a staple of any college girl's diet. But why not spice it up with this delicious cucumber and avocado cream cheese toast? It is tastier and healthier than spreading on tons of peanut butter or other spreads.
Ingredients:
2 tbsp light cream cheese
2 tbsp mashed avocado
1 slice whole grain bread
6 cucumber slices
Dash of pepper
Directions:
Lightly toast whole grain bread.
Mix together cream cheese and avocado.
Spread cream cheese combination onto toast.
Add cucumbers evenly on top.
Sprinkle pepper on top.
Source: undressedskeleton.tumblr.com
---
5

Pita Pizza Poppers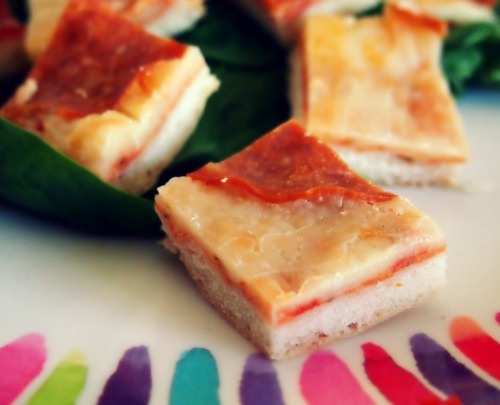 When you are in a rush, microwave meals can be your new best friend. These pita pizza poppers can be made in a flash and are delicious. And why order a huge unhealthy pizza when you have this simple, healthier alternative?
Ingredients:
1 whole grain pita
¼ cup low sodium pizza sauce
1 serving fat free pepperoni
¼ cup skim mozzarella cheese
Directions:
Place sauce, cheese, and pepperoni on top of pita.
Microwave for 80 seconds.
Let it cool, cut, and enjoy.
Source: undressedskeleton.tumblr.com
---
6

Healthy Puppy Chow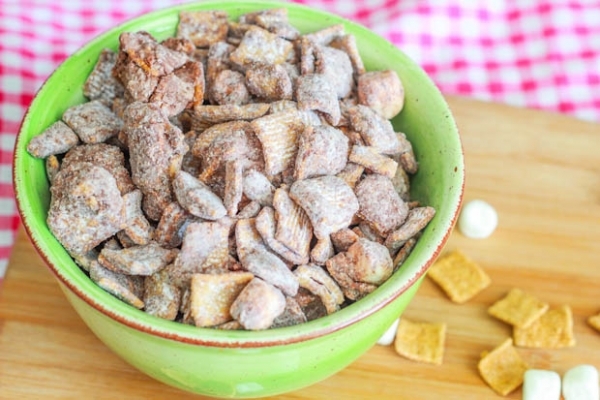 Puppy chow is one of the most delicious dessert snacks out there, but you might feel guilty for snacking on something so sugary. But fear no longer with this healthy and low calorie take on the already delicious puppy chow. This is a delicious meal to prepare right before you head into an exam. That way you have a delicious snack ready for you when you come back home to reward yourself with.
Ingredients:
2 cups whole grain cereal squares
2 tbsp PB2 Prepared
½ cup prepared dock chocolate pudding
1 packet sugar free vanilla pudding mix (Unprepared)
½ cup raw almonds
½ cup dried cranberries
1 packet sweetener
Directions:
Add pudding to cereal and stir.
After the pudding and cereal are evenly combined, add the PB2 and stir.
Mix in almonds and cranberries.
Add in sweetener and pudding mix and stir lightly.
Chill for 30 minutes.
Source: undressedskeleton.tumblr.com
---
7

White Chocolate Watermelon Bites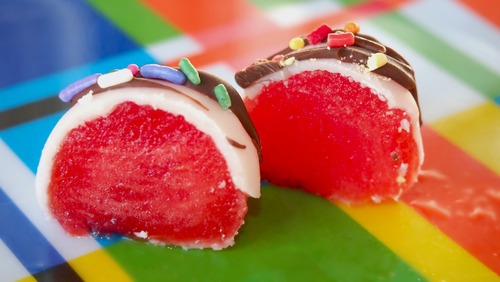 Watermelon is one of the most delicious and refreshing fruits out there. Add in some white chocolate and you have a match made in heaven. This snack is sure to win all of your friends over when they gather in your dorm room to watch the latest episode of The Bachelor. They are super easy to make and are unbelievably delicious, not to mention each bite is only 22 calories.
Ingredients:
1 package of sugar free white chocolate pudding mix
Unsweetened Almond Milk
Watermelon
½ cup melted dark chocolate
Sprinkles (optional)
Directions:
Prepare pudding mix with almond milk according to recipe and let chill until firm.
Scoop watermelon into balls with 1 tbsp sized spoon.
Dip watermelon into pudding mix and immediately place in freezer.
After pudding starts to harden, dip a second time and place in freezer.
Do this until there is no pudding left.
After a couple hours of freezing, drizzle dark chocolate over watermelon and add sprinkles.
Place back into freezer for one hour.
Source: undressedskeleton.tumblr.com
Eating healthy and deliciously can seem like a challenge while on campus, but with these recipes you don't have to feel bad about skipping out on the dining hall. What did you think of these dorm room recipes? What are some other delicious dorm room recipes you know of?
---
Comments
Popular
Related
Recent