You've heard the old adage that you have to eat your green foods every day, right? Well, there's science to back that claim. According to experts, green hued foods contain a wealth of nutrients that can help fight off disease, increase your nutrient content and keep you looking your best for years to come. Since most healthy green foods are fruits and vegetables, they make up the bulk of my list, but please don't be afraid to clue me in to others. I love benefiting from new information!
---
1

Kiwi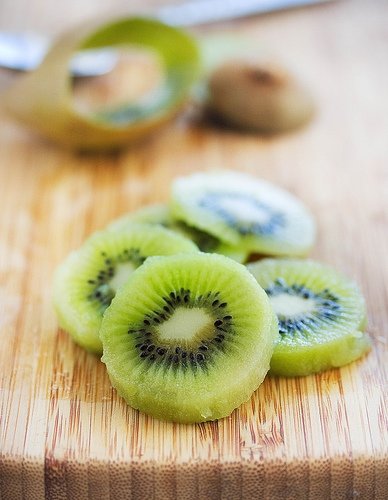 They're brown and fuzzy on the outside, but cut open a kiwi and you'll get an eyeful of the bright green flesh, which is the part you eat. Kiwis are one of the fruits highest in vitamin C, which your body needs to keep your immune system running. It's also got fiber, iron and potassium. Eat it plain or add a kiwi to your fruit salad or favorite smoothie and you've made a great choice when it comes to green foods.
---
2

Green Peppers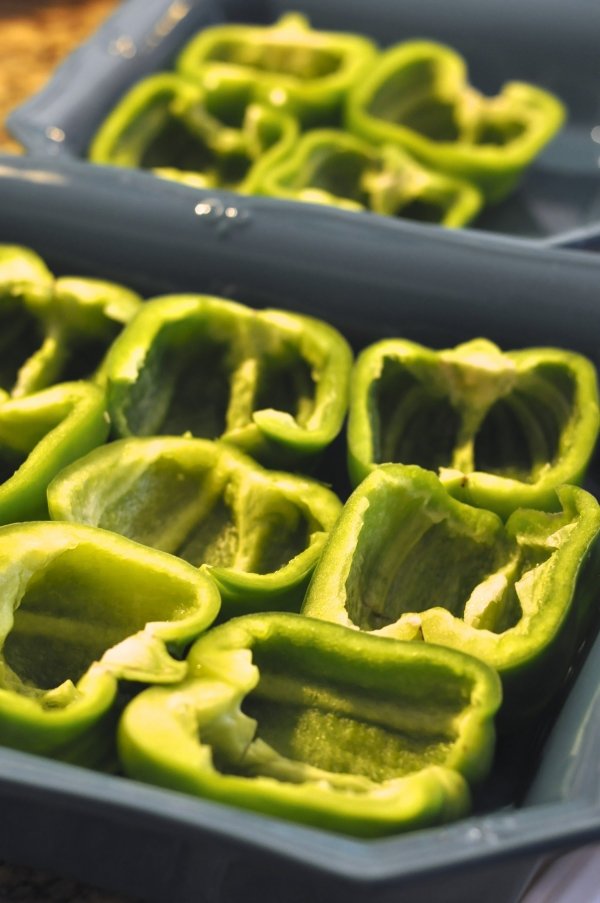 Green peppers are super affordable and you can find them year-round. That's great news because they're loaded with fiber, calcium, magnesium, iron, potassium and vitamins A and C. Add raw green peppers to your salads and sandwiches for a great taste and a pleasing crunch. Toss green peppers into soups, stews or fajitas if you prefer them cooked. Either way, your health will benefit.
---
3

Spinach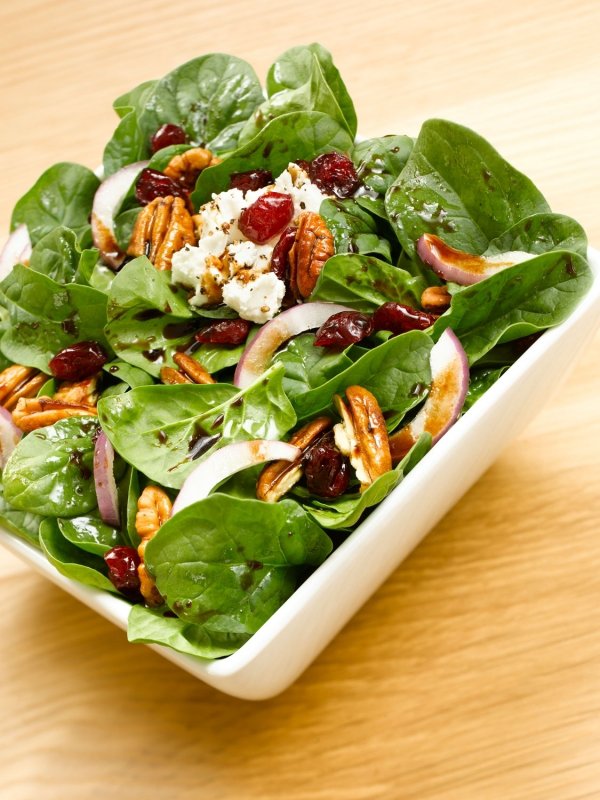 I love spinach so much that I grow two entire rows of it in my garden. It makes a great addition to tossed vegetable salads and adds a nice flavor to vegetable soup too. You can also put it on sandwiches or add a handful to a fruit smoothie. On top of the great taste, you'll get a good dose of magnesium, calcium, folate, vitamin K and vitamin A. You couldn't ask for more!
---
4

Green Grapes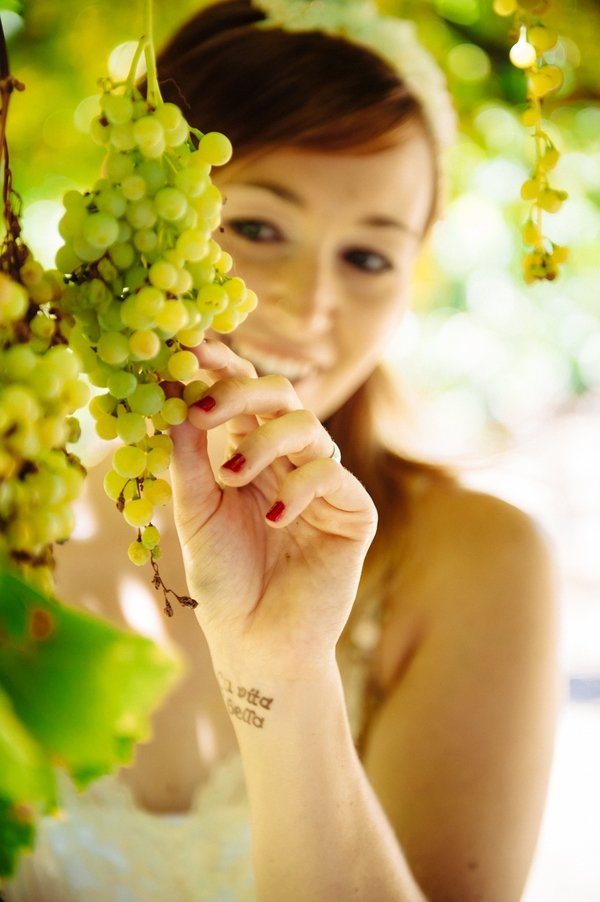 Grapes can be green, red or black and they do have a similar nutrient profile. However, you might have heard that the red ones are healthier. Rest assured that if the green grapes are your favorite, you can totally benefit health wise from eating them. Nibble grapes for a thirst quenching snack or pile them into fruit salad. Green grapes contain potassium, vitamin C and vitamin A.
---
5

Kale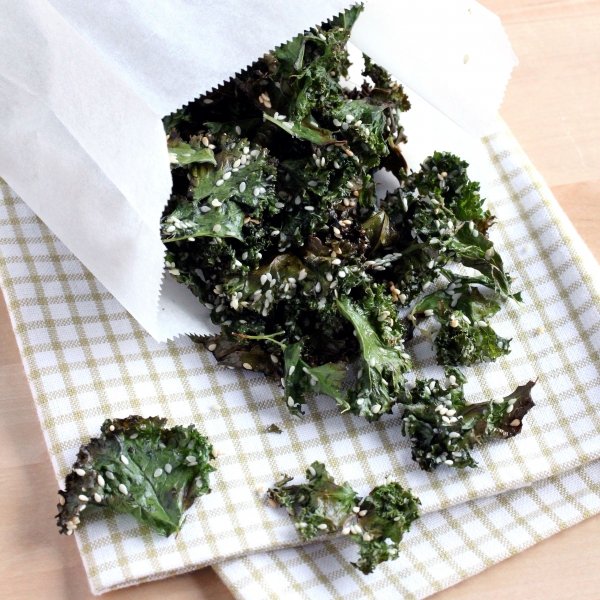 Not only is kale a super food, but it works for more than just a plate garnish. It has a pleasant flavor and texture that makes it a great addition to salads and smoothies. You can also bake or sauté kale for a healthy side dish. With loads of calcium, potassium, vitamin C, vitamin A and B vitamins, you're getting a health bargain that can't be beat.
---
6

Granny Smith Apples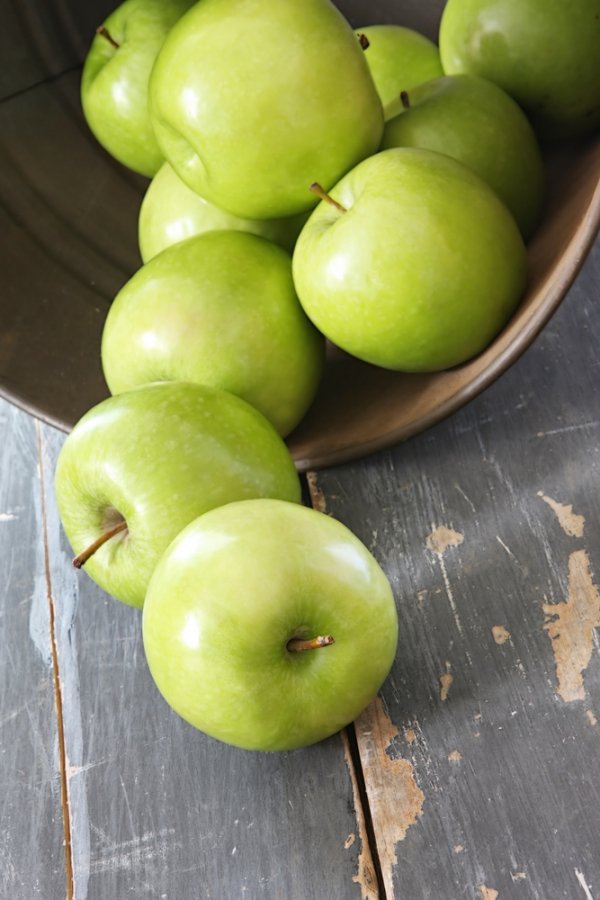 Granny Smith apples are my absolute favorite variety. They have such a great tart, but sweet flavor. Combined with the great taste, they offer up plenty of fiber, potassium and vitamin A. Use apples as a side for your favorite sandwich or chop them and add to a bowl of chicken or tuna salad. If you must, Granny Smith apples are one of the best options for pie too.
7

Avocados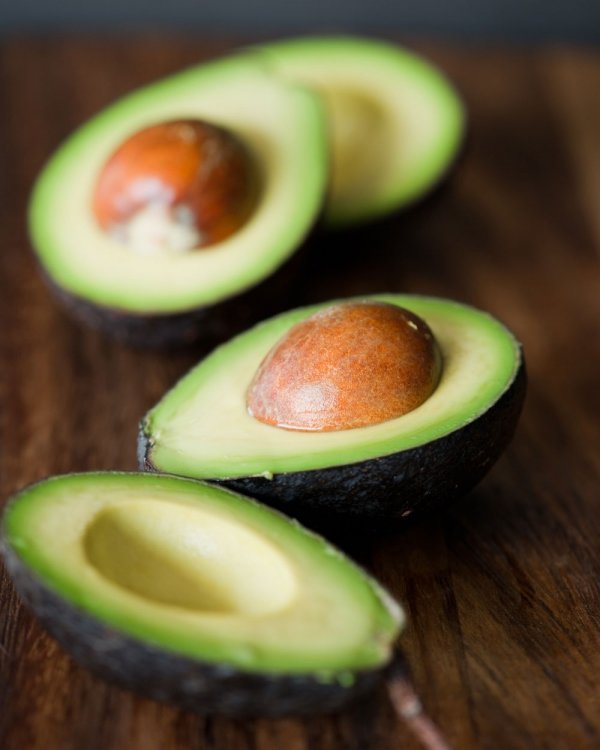 Nothing beats a creamy avocado when I serve Mexican food for dinner, which is quite often. They make a great option for cutting the heat of green chile on burritos and enchiladas and they're great for adding texture to tacos. With all the potassium, fiber and healthy fats you get from an avocado, it's sure to become a quick favorite.
Do you eat your greens? I love to "eat the rainbow" as they say and there are so many tasty and filling green choices out there. Take a walk through your produce aisle and you'll see what I mean. Which one are you going to eat next?
---
Comments
Popular
Related
Recent