7 Grilling Recipes to Try This Summer ...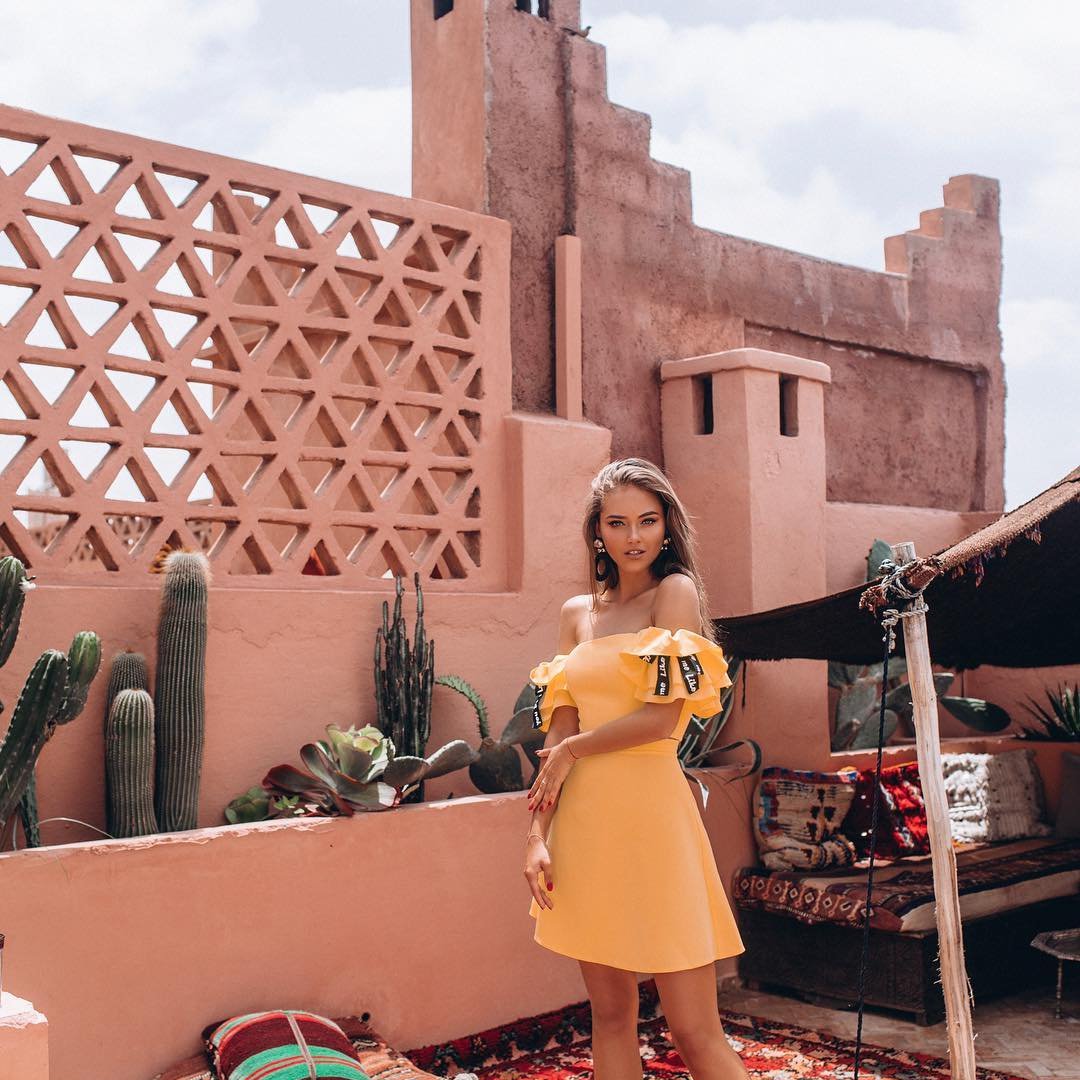 If you're ready to fire up your grill this summer, how about giving these fresh, new recipes to try on your grill a whirl? I love a great piece of grilled fish and veggie kabobs like the next girl, but sometimes, I want a little something different, what about you? The beauty of these recipes to try on the grill is that they can be made on an indoor or outdoor grill. That way, even if it's raining outside, you can bring the grilling flavor inside and enjoy them all the same.
If you've never thought of grilling fruit, this is one of the first recipes to try your hand at grilling this summer. Grilled fruit takes on a delicious, caramelized flavor that enhances the sugary taste of the fruits. Their acidic content also helps protect them from the heat and even enhances the taste. Place larger fruit like those listed in this recipe on kabob sticks and serve them for dessert with some frozen yogurt or even ice cream for a delicious summer dessert.
Serves 4
Ingredients:
10 Strawberries, washed
10 peach slices, washed
10 pieces of watermelon, chopped, washed and cut in one inch cubes
10 pieces of pineapple, chopped, washed and cut into one inch cubes
Directions:
Place one piece of each fruit on a kabob stick and repeat. Do this on all the kabobs and grill for 6-7 minutes covered.
Remove and serve alone or with balsamic vinegar to enhance the taste.
I know this may sound strange, but if you're a fan of the flavors of coleslaw, take things up a notch and try it grilled as a tasty side dish. The grilling process sweetens the taste of cabbage and gives it a rustic edge when paired with the other flavors. You can also use whatever you have left over in the fridge for a week if you're making this for a small crowd.
Serves 8-10
Ingredients:
One head of cabbage, halved and cut into 4 wedges total
2 whole chopped carrots
¼ cup of low-fat mayo or ranch dressing
3 tbsp. white or apple cider vinegar
Dash of salt1/2 tsp. celery seed
1 tsp. honey
Directions:
Lightly char the wedges of cabbage and the carrots.
Let cool for at least 10 minutes, then shred and toss with the little mayo, celery seed, vinegar, salt and honey in a bowl. Place in the fridge until ready to serve.
Since potato salad is such a summertime staple, especially for barbecues, no need to stop enjoying it made the traditional way. This recipe is actually much healthier and the grilled flavors provide more flavor than the traditional baked and tossed recipe so many people love. You could also use sweet potatoes instead of white to make this even healthier.
Serves 6-8
Ingredients:
10 new potatoes, red potatoes or fingerling potatoes, halved
1 red onion, halved
10 scallions (green onions)
2 stalks of celery, diced
2 tbsp. dried parsley
½ cup yellow mustard
¼ cup cider vinegar or other vinegar
Directions:
Grill halved new potatoes or fingerlings for 5-8 minutes until charred (you may want to microwave or parboil first for a few minutes to get a head start)
Grill the red onion halves and scallions for about 5 minutes or until slightly charred.
Take all the grilled items and let them cool for a few minutes.
Chop the grilled potatoes, onions and scallions as necessary or place in a food processor to puree and toss with chopped celery, parsley, mustard and cider (or other) vinegar.
Alright, kale lovers, move away from the kale chips and try this recipe! It is fantastic and a great way to use kale this summer. It is also incredibly simple, which all of us busy ladies sure do appreciate! This makes for a great light appetizer or accompanying side dish.
Serves 4
Ingredients:
8 Lacinato kale leaves (not curly kale as it won't hold up. Lacinato kale is also called dinosaur kale.)
1/4 cup Caesar dressing (I like Annie's organic)
Juice from one lemon
black pepper to taste
croutons (optional)
Directions:
Grill the kale leaves for 2-3 minutes until just slightly charred.
Remove and let them cool for about 5-10 minutes.
Chop and shred them and toss in a bowl with the dressing and lemon juice as a simple grilled salad. You can also add a dash of pepper if you want and I highly recommend, or even croutons if they are a must for your Caesar salads.
If you need a little meat with your grilled veggies, try this simple yet unique grilled shrimp recipe! Using the popular flavor of curry powder, this recipe is full of flavor and low in fat! It makes for an impressive dish that pleases any curry fan out there.
Serves 4
Ingredients:
20 pieces of deveined and washed shrimp
2 tbsp. curry powder
½ cup coconut milk
2 tbsp. chopped cilantro
1 tbsp. black pepper
Directions:
Place 5 pieces of shrimp on 4 separate kabob sticks and sprinkle with 1 tbsp. curry powder distributed.
Grill until slightly charred.
Allow them to cool for about 5 minutes. Meanwhile, combine the coconut milk and remaining tablespoon of curry powder with the chopped cilantro and black pepper. (I like to simply blend this in my Magic Bullet to make it easy.)
Drizzle each shrimp kabob with the coconut milk sauce lightly and serve. Toss any leftover sauce or save in the fridge for a few days for future use. Optionally you could marinate the shrimp overnight in the mixture in your fridge before grilling to enhance the flavors.
Serve over rice, veggies, or however you like.
As I mentioned, fish is usually my go-to grill item for protein content, and I usually choose salmon since it is firm and holds up nicely on the grill. This recipe is very different than any grilled salmon recipe I've made to date and is really a tasty option if you want to serve something different at your cookout. It also makes tasty leftovers; just saying!
Serves 4
Ingredients:
4 3ounce salmon fillets, preferably wild Alaskan or sockeye salmon
2 large cucumbers, washed and chopped
½ sweet onion, washed and diced
3 tbsp. cider vinegar or lemon juice
Black pepper to taste
Fresh dill (a couple sprigs or 2 tbsp. dried)
Dash of sea salt (optional)
Directions:
Grill salmon until just slightly done, but not highly charred to keep the moisture in tact from the healthy fats.
Shred the salmon with a fork and toss with the diced cucumbers, onions, vinegar or lemon juice, black pepper and fresh dill.
Serve warm, not cold.
I'm not a huge tofu fan, but I know many people who are. Firm tofu holds up great on the grill and is extremely high in protein. I do love the flavors of tahini, and love the unique flavors this dish takes on. If you have a vegan or vegetarian coming to your next barbecue, serve this up so they don't feel left out and don't miss the delicious options of grilling season. You could also easily use chicken breasts or fish steaks in place of the tofu.
Serves 4
Ingredients:
1 package of firm tofu, drained and washed
2 tbsp. of tahini
Juice from 2 lemons
1 garlic clove minced
1 tbsp. black pepper
½ tsp. sea salt
Sesame oil
Directions:
Thin out the tahini with the lemon juice and some minced garlic in a food processor or stir vigorously.
Cut a brick of firm tofu into four slabs and brush with sesame oil.
Grill over a moderate heat, turning a few times, until marked and crisp outside and slightly soft inside. You can test with a fork if you need to.
On the last turn, baste with the tahini sauce.
Serve on thick tomato slices with a drizzle of soy sauce and chopped basil, for a Thai flavor if desired, or alone as the main entrée.
Simple grilling recipes shouldn't be underrated, but sometimes we just need a little something special to kick up the grilling season, or change things up a bit. Try one of these recipes, or come up with your own. Better yet, share your ideas with me! What are your favorite foods to grill?
Sources: nytimes.com
{{#comments_count}} Show Commnents ({{comments_count}}) {{/comments_count}}