Healthy cuts of meat are an ideal way to indulge your carnivorous side, while also keeping your fat and calorie intake under control. Meat is a great source of many nutrients, including iron, protein and vitamin B12, but many options are loaded with saturated fat, which isn't good for you because it increases your risk of developing heart disease. Choose from these healthy cuts of meat and your tongue and your body will both be happy.
---
1

Sirloin Steak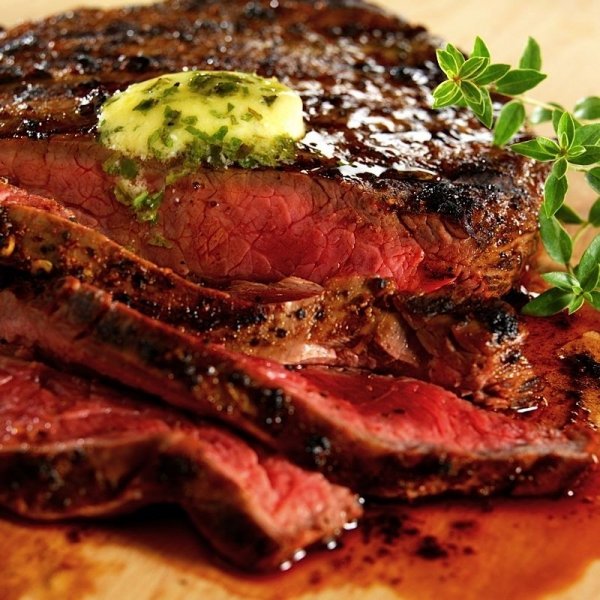 I'm a steak kind of girl, but they aren't all good choices. One of the best healthy cuts of meat is a sirloin steak. Don't worry – it has plenty of flavor, but will let you enjoy an indulgent tasting meal without guilt. A 3-ounce serving of cooked sirloin steak weighs in with only 180 calories and about 8 grams of fat. Serve your sirloin with a nice baked potato and a tossed vegetable salad and it'll feel like you're eating in a fancy steakhouse for dinner.
---
2

Chicken Breast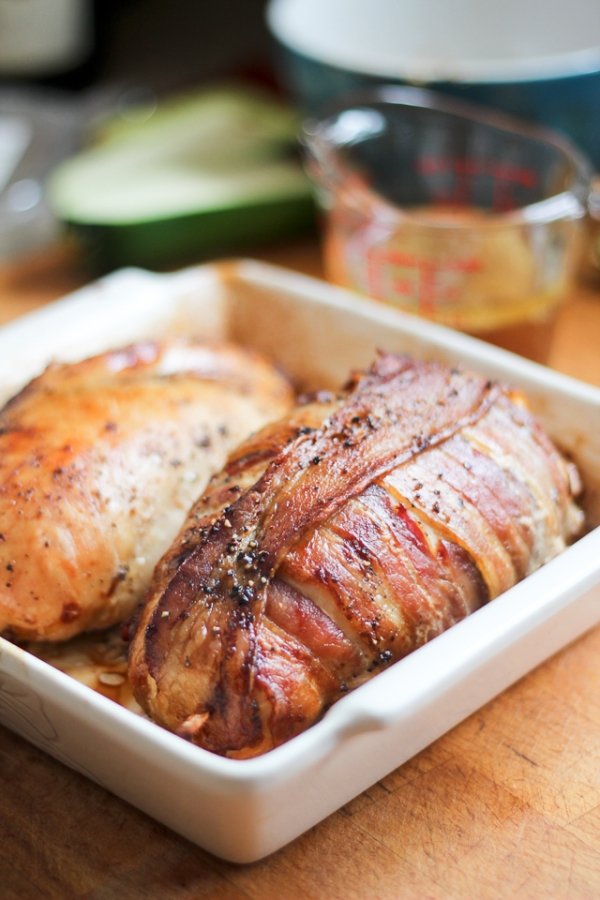 A grilled chicken breast is the ideal main course. Not only are they easy to prepare, but they don't take a lot of time or effort. Chicken is pretty versatile, which means you can pair it with lots of spices, herbs and seasonings to create new and tasty meals all the time. A serving of roasted white meat chicken only has 6 grams of fat and about 200 calories. Serve it with steamed asparagus and brown rice for a filling and delicious meal you'll love.
3

White Meat Turkey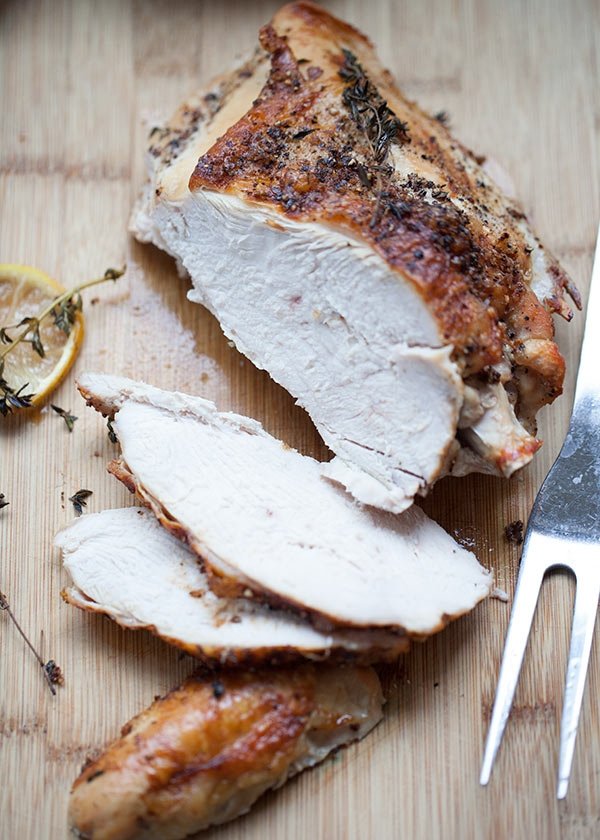 Much like chicken, white meat turkey is easy to prepare and has a mild flavor that makes it perfect for serving with lots of foods. Stick with the white meat, however, because dark meat turkey has a lot more fat and calories and isn't as healthy. With only 135 calories and 3 grams of fat, a 3-ounce portion of white meat turkey is the perfect choice for mealtime. It tastes super yummy with roasted potatoes and corn on the cob.
---
4

Beef Roast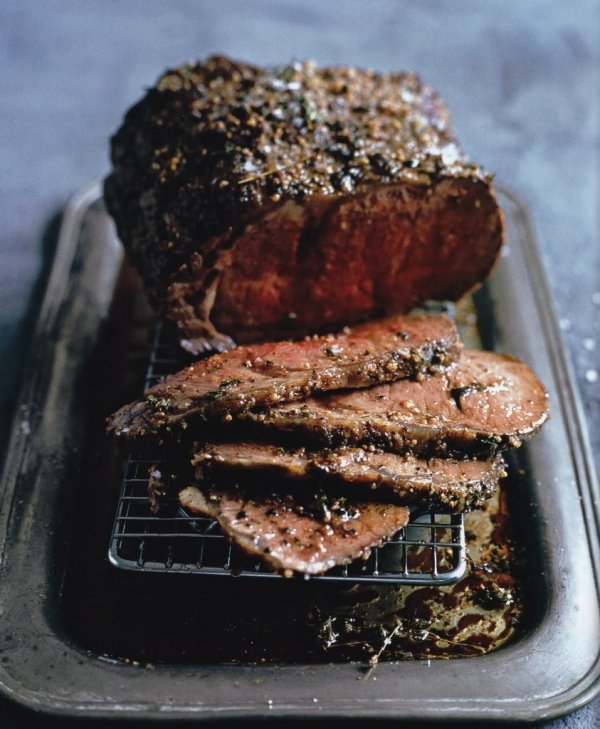 A serving of roast beef has only 160 calories and less than 8 grams of fat. That's great news for hearty meal lovers everywhere. What could be more of a comfort food than roast beef served with mashed potatoes and steamed carrots? Roast your beef in a slow cooker or the oven with water to keep it juicy without having to add much in the way of cooking fats.
---
5

Boneless Pork Chops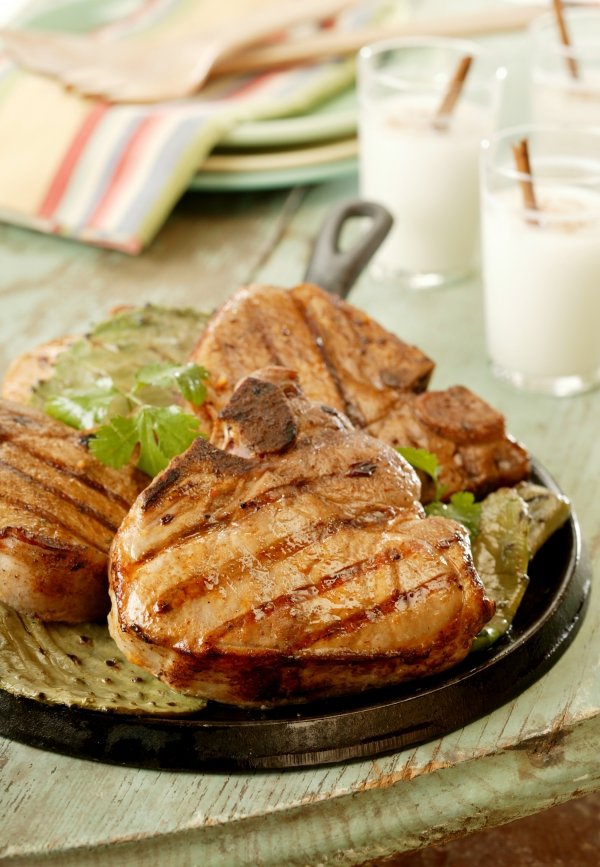 When summer comes, I love to grill pork chops on the barbecue. They marinate really well so you can load them up with flavor without dramatically increasing the fat and calorie content. Pork chops contain only about 150 calories and less than 5 grams of fat each! Serve them up with rice pilaf and steamed green beans.
---
6

Leg of Lamb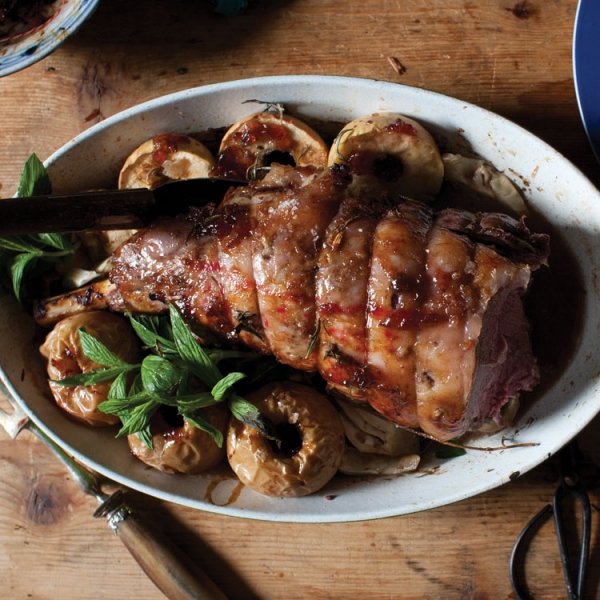 If you're having a fancy dinner party but don't want to wreck your healthy eating habits, consider serving leg of lamb. It's got a rich flavor and texture that tastes decadent without ruining your diet. A serving of leg of lamb weighs in with about 150 calories and under 6 grams of fat. Serve leg of lamb with horseradish mashed potatoes and steamed broccoli.
---
7

Ham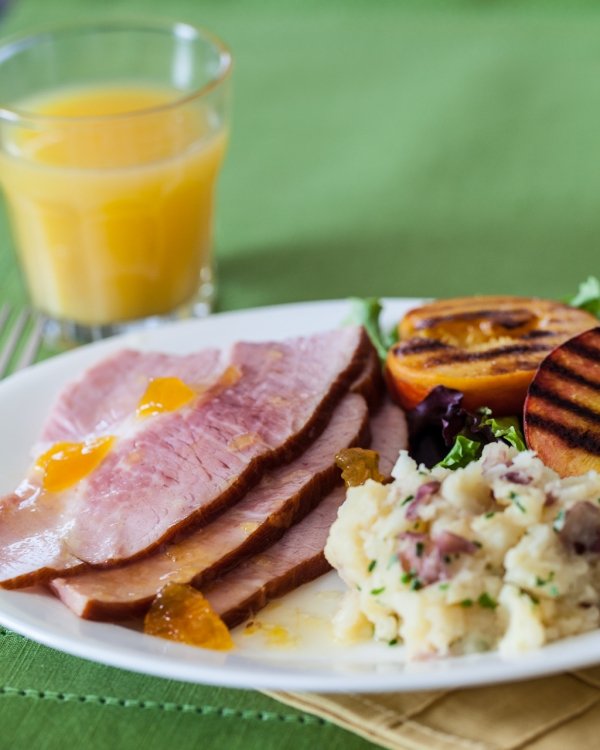 You might be surprised to find that ham is low in fat and calories. It does have more salt than the average cut of meat, so you probably don't want to load up on it all the time. However, for a special occasion, a ham tastes great and pairs well potatoes, rice and a multitude of veggies. With about 220 calories and 7 grams of fat, a serving of roasted ham is the perfect meal choice.
What's your favorite cut of meat? Does it make my list of low fat and low calorie choices?
---
Comments
Popular
Related
Recent