Consider some healthy snacks to send to school with your kids instead of quick, processed versions. I have news for you. Healthy snacks don't have to take a lot of time to make, if you're wondering, but they will provide a lot of benefits to your children. Processed snacks in the United States have been linked to childhood obesity, food addictions, and type 2 diabetes. Give your children the chance they deserve to be healthy starting with their school snacks. Some of these snacks to send to school are fairly inexpensive, and will leave your children feeling much fuller than processed snacks will anyway. And, as a bonus, none require a lot of preparation!
---
1

Apples and Natural Peanut Butter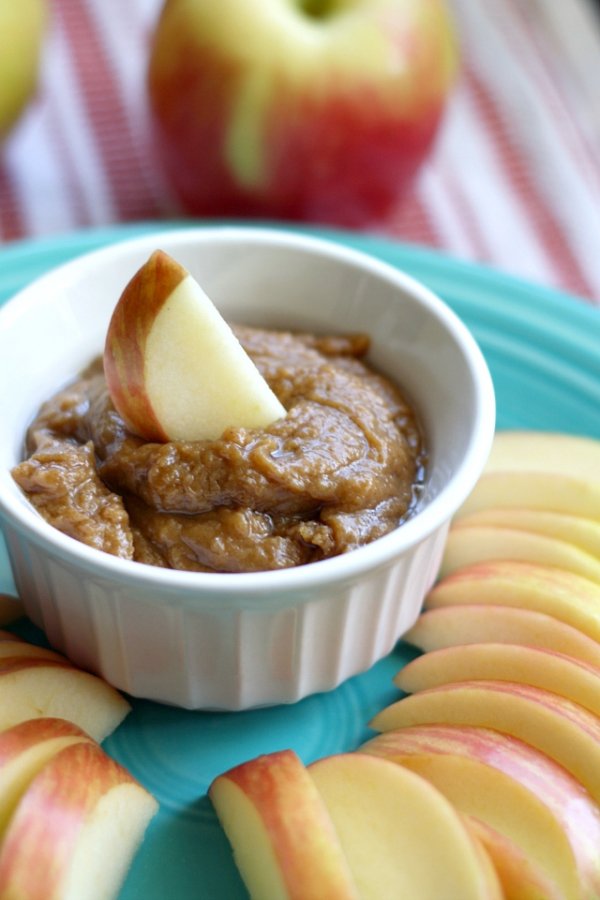 One of the most commonly known healthy snacks to send to school is an apple with peanut butter. Cut an apple into slices, and dollop 2 tbsp. of natural unsalted peanut butter into a small container. If you child doesn't like natural peanut butter, I promise they'll get used to it overtime. Avoid all the processed kinds with salt and sugar for the best options. This makes for a filling source of protein, fiber, and healthy carbohydrates that will give your children plenty of energy.
2

Greek Yogurt with Carrots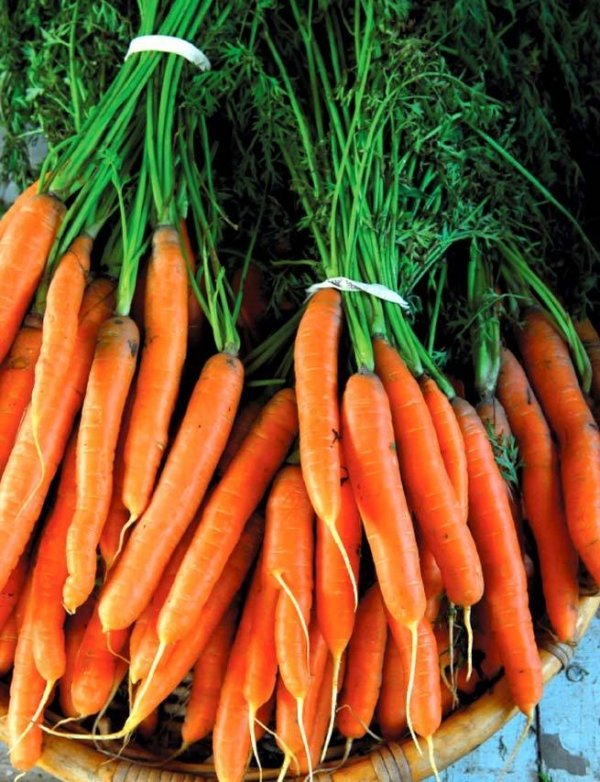 Another fantastic option is low sugar Greek yogurt with a miniature bag of carrots. These little bags of carrots are very cheap, and cost as little as $1.25 for a 4 pack at stores like Walmart. That's almost an entire week's worth of veggies as a snack for less than 40 cents each. Though Greek yogurt is a little high in cost, superstores like Walmart now carry their own line, which is affordable, and they offer lower sugar varieties. Don't choose sugary yogurts whatever you do. Most have more than a candy bar! Read labels and make effective healthy choices.
---
3

Banana and Almonds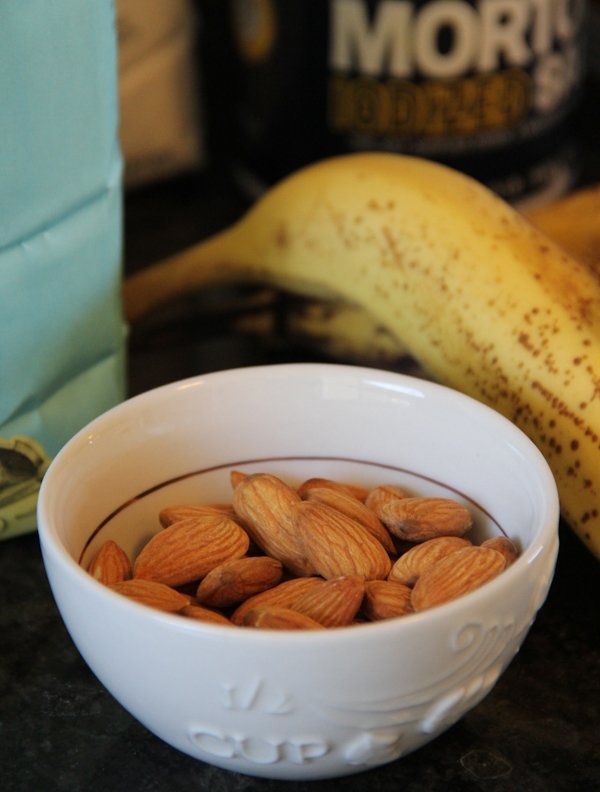 Here is another simple and healthy snack that is just brimming with healthy carbohydrates, protein and healthy fats. Bananas are a very inexpensive fruit and almonds are cheap per serving if you buy from bulk bins, or generic brands. Stick to natural almonds that are unsalted for the healthiest option and give your children about 12-15 nuts along with one medium banana for a good-sized snack.
---
4

Oatmeal Cups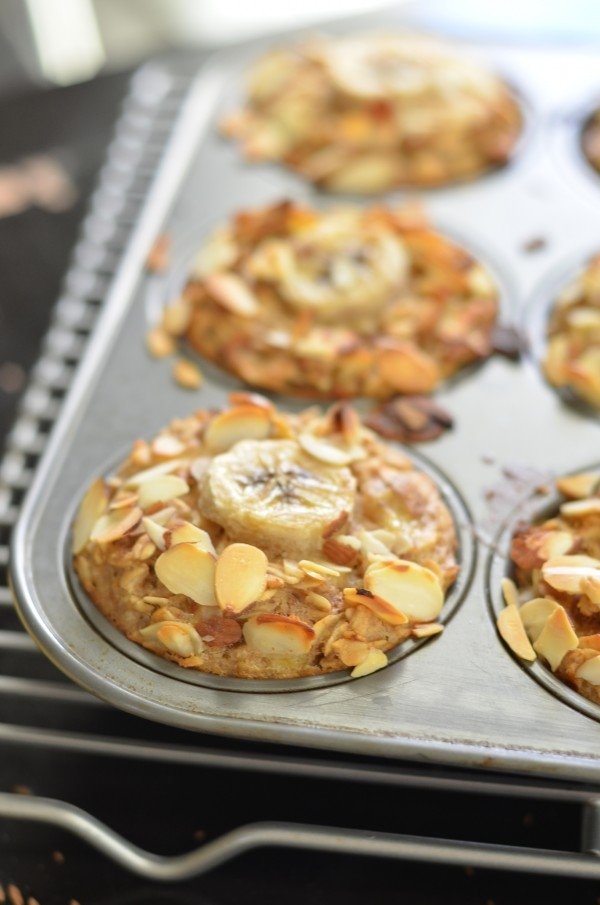 Yes, oatmeal can actually be a snack, and not just breakfast! Oats are cheap and easy to do a variety of things with. One great tip is to make a batch at the beginning of the week, and portion it out into Tupperware containers. Then, simply add whatever toppings you want such as nuts, fresh fruit, or even yogurt. Other ideas include a little nut butter or dried fruit. Keep serving sizes small, since oatmeal is really filling all on its own and this is a snack, not a meal. This makes for a really fun option for kids and it's not time consuming to prepare. Just keep these in your fridge for the week and grab and go in the morning!
---
5

Homemade Trail Mix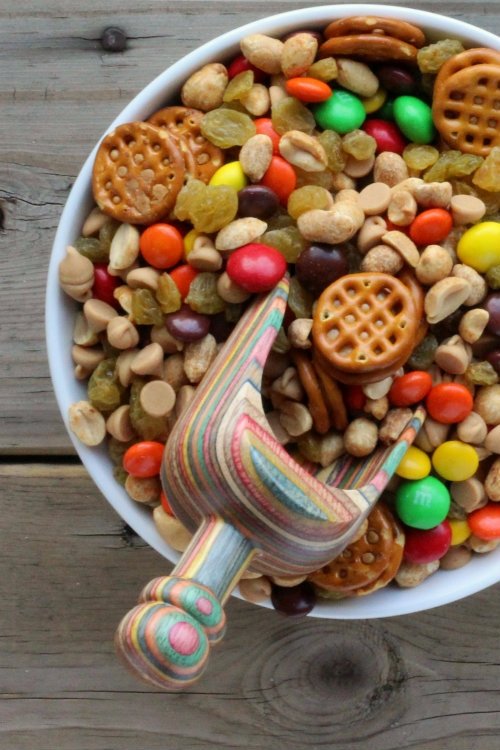 Instead of buying processed trail mix which is full of sugar and salt, make your own, which is much cheaper. Try natural almonds, walnuts, raisins, pumpkin seeds, sunflower seeds, and pecans. If you child doesn't tolerate nuts, opt for all seeds instead and toss in some whole grain crackers, dried fruit or pretzels. These make fun grab and go baggies and a little goes a long way.
6

Fruit Cups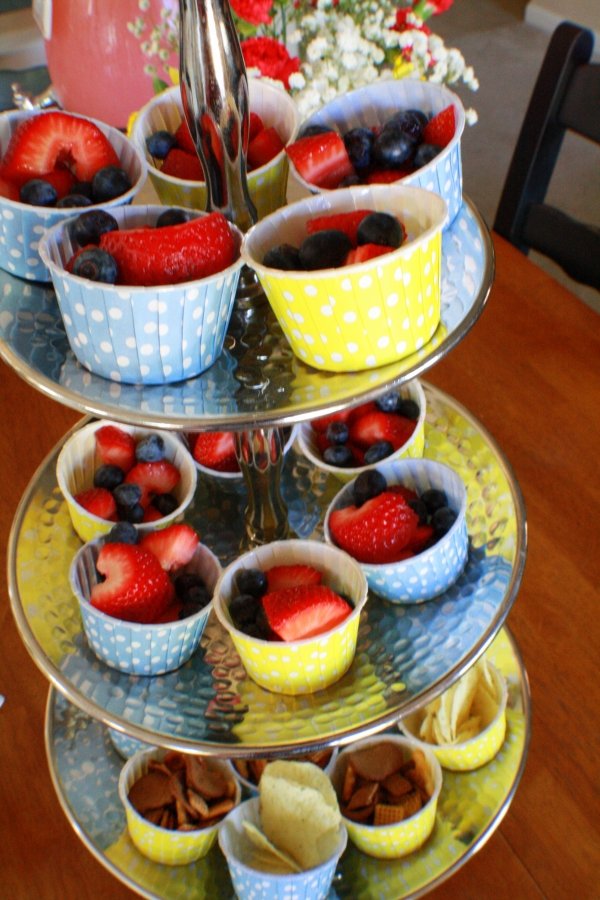 Kids love fruit, and it really does make for one of the most healthy choices for a snack of all. Fruit cups can include anything from berries to bananas, to apples or oranges. Try to introduce your child to new snacks and give them fun options each week by letting them pick three fruits to go in their fruit cups for the week. Then, chop these up at home and divide among containers. You can add a side of yogurt, nut butter or even make these into parfaits with these same ingredients too.
---
7

Smoothies
Kids love smoothies and they make a great snack to pack in their lunch if they have a well insulated cooler or have a place to keep it at school. A smoothie made from nothing more than unsweetened almond milk, a banana, a few spinach leaves and a tbsp. of nut butter makes for such a healthy snack your kid might not eat now, but will love, I promise! Make these ahead of time and put in the fridge, but no more than a day or two ahead. It might be better for you to make smoothie bags with all the ingredients in them to keep in your fridge instead, and then just blend in the morning in a quick one minute process.
Whether you send snacks to school for your kids, or you take them to school with you if you're a student, choose these options over processed snacks whenever possible. They provide perfect nutrient ratios for a snack and are most likely to hold the little ones over until dinner. What healthy snack do you send to school with your kids?
---
Comments
Popular
Related
Recent