7 Metabolism Boosting Meals That Are Perfect for Breakfast Lunch or Dinner ...
By Heather
More energy, less stress, and your perfect weight are all found through filling up on metabolism boosting meals. Most people think they need to spend hours at a gym to maintain or lose weight, or have to load up on coffee and energy drinks, or worse, sugar, to keep up their energy levels. Yet, the opposite is actually true. Every single one of those actions depletes your adrenal glands, increases liver toxicity, and stresses your entire mind and body. Your adrenals are the glands near your kidneys that regulate your energy levels, sense of well being, and help your body try to cope with stress. To take care of them, it's best to eat metabolism boosting meals that give you energy yet don't wear out your adrenals, leaving you exhausted, moody, and stressed. The best part is, all you have to do is eat delicious whole foods, sleep 8-9 hours, and exercise moderately. Fill up on these tasty dishes and you'll feel more energized, balanced, and even find your perfect weight.
---
1

Omelette and Greens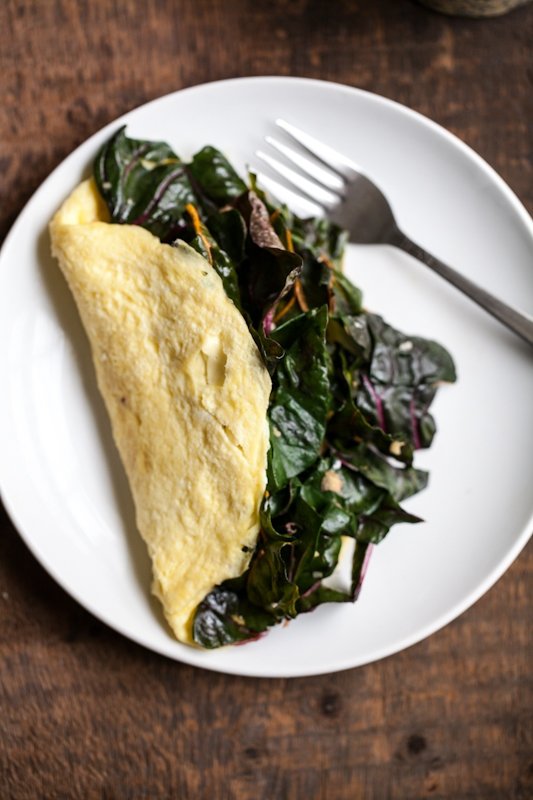 Eggs are one of the best foods you can eat and make one of my favorite metabolism boosting meals, omelettes with greens. Eggs are rich in iron, B vitamins, protein, and Vitamins A, D, and E. As long as you keep the yolks to one per day, the fats in the egg yolk are where all the nutrients are. Just leave one part egg yolk per 3 egg whites, and make a healthy omelette that's great for your body and brain. Eggs keep you full and burn fat in the body. They contain a natural mix of nutrients that spikes your metabolism and aids in a sense of well being by being rich in the calming amino acid, tryptophan.
Serves: 1
Ingredients:
1 egg yolk (preferably pastured or organic)
3 egg whites (from the same kind of eggs)
1 tsp. Italian seasonings
black pepper to taste
½ cup fresh spinach or kale
Optional: ¼ cup fresh tomatoes or salsa
coconut oil
Directions:
In a small bowl, whisk your egg yolk and egg whites together with the spices and pepper. Sit aside. Grease a skillet pan with coconut oil and add 1 tbsp. water. Heat the pan to high heat. Meanwhile, gather your spinach or kale, and grab your bowl of egg mixture. Pour the egg mixture into the skillet, and let it sit for 2 minutes. When the sides start to firm up, put your spinach or kale on top. As it continues to cook just a bit, either flip one side over across the other to form an omelette, just as they start to form more firm edges. If you do this too soon, it's okay, you'll just have scrambled eggs, which is still really good! Let it cook until set, and be sure not to burn it. Total cooking time is only about 5 minutes start to finish. Top with fresh tomato slices, grape tomatoes, or salsa. Enjoy!
Source: soulfulspoon.com
Christine
For kidney stone prone readers (or are otherwise o...
---
2

Fiber Rich Protein Pancakes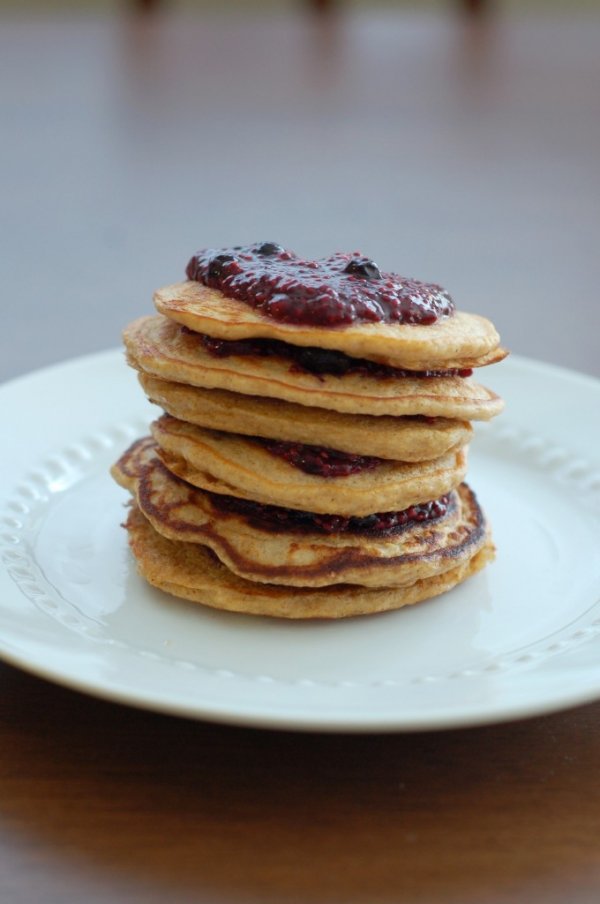 If you're not familiar with psyllium husks, let me introduce you to your digestive system and weight's best friend. Psyllium husk powder is a low carb, nearly calorie- free fiber that your body uses to regulate your digestion and aid in elimination, which combats bloating from irregularity and a sluggish metabolism. The calories go undigested completely, unlike flaxseeds, which are very healthy for you, but aren't as low in calories, and shouldn't be cooked very often to protect their delicate healthy fats. Also, psyllium seed husk powder has even been proven to lower chloesterol, improve insulin levels, and spike the metabolism because your body burns calories just by digesting the fibers. Pretty neat huh? Turns out, they are tasteless and soak up liquids just like chia seeds, so feel free to use psyllium wherever you would chia. Just be warned, psyllium doesn't contain the same nutrients as chia, which belong in your diet! Psyllium shouldn't be used too much since it can cause bloating and even constipation. It is VERY potent, but in small doses, it can really make a difference in how full you are. Paired with egg whites, you can fluff it up just like a protein pancake! Try this recipe and you'll be full, all for about calorie-free, plus this tastes delicious, by the way!
Serves: 1
Ingredients:
1 cup egg whites (or whites from 4 eggs)
2 tbsp. psyllium husk powder (you can buy this online for cheaper options, or in stores)
½ tsp. cinnamon or pumpkin pie spice
½ cup water or almond milk
3 packets of your sugar-free sweetener alternative- I used stevia
Directions:
Mix the psyllium and water (or almond milk) in a bowl with an immersion blender, a blender, or in a Magic Bullet, etc. Let it stand for a couple of minutes so the psyllium can absorb the water (at least 5 minutes). When it's done, grease a skillet with coconut oil or nonstick spray. Turn the heat to high. Add the cinnamon and sweetener to your thickened mixture. Stir just to combine, and pour into your pan. Scramble or make into a protein pancake! This is a delicious, sweet alternative to regular protein pancakes or eggs!
Source: bodybuilding.com
Christine
#1 For kidney stone prone readers (or otherwise ox...
3

Salmon Fillets with Veggies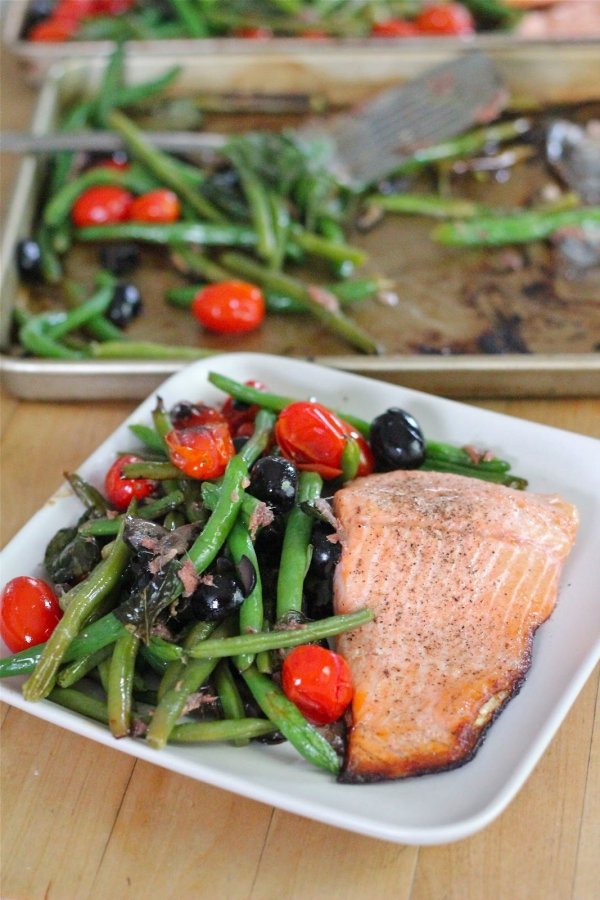 Salmon is one of the best fat-burning foods you can eat. It's rich in Omega 3 fatty acids, lean protein, B vitamins, magnesium, and zinc, which are all metabolism stoking nutrients in their own way. Not only that, but it's so tasty! I love many types of fish, but love how satisfying and calming salmon is, which is why it makes a great lean meal to eat. It fills you up but not out, which is key to a great weight and great energy. To keep salmon healthy, be sure to bake it or saute it in a skillet. It's also really delicious broiled or seared, which keeps the outside crispy without frying it, and the inside very soft and tender. Try it in this lean meal, where it's paired with veggies and seasoned to perfection.
Serves: 2
Ingredients:
2 salmon fillets (preferably Wild Alaskan)
2 tsp. coconut oil
juice from one lemon
½ tsp. black pepper
½ tsp. garlic powder
½ tbsp. apple cider vinegar
1 Zucchini squash
½ yellow onion
grape tomatoes
optional: pinch of salt
Directions:
Grease a large 8x8 baking dish with coconut oil. Add the salmon fillets in the center, barely spaced apart. Cut the zucchini into circular slices, about ¼ inch thick on the outside, and cut the onion into 1 inch wedges. Arrange all the veggies, including the grape tomatoes around the edges of the salmon. Sprinkle your black pepper, pinch of salt if using, and garlic powder across the whole dish. Drizzle with the apple cider vinegar and juice from one lemon. Bake the entire dish for 30 minutes, uncovered. Remove and serve when cooled just a bit.
Source: bodybuilding.com
---
4

Hemp Coconut Breakfast Bombshell Smoothie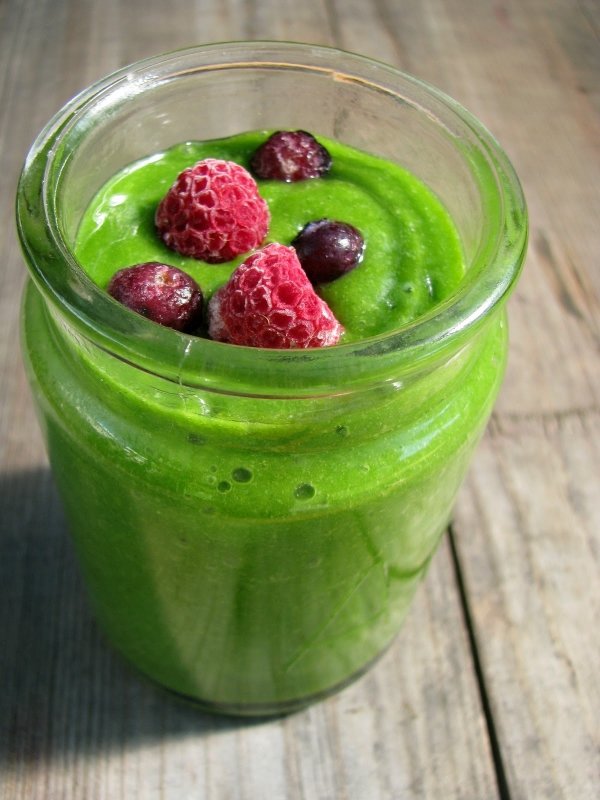 I adore this smoothie, because it's super clean, super filling, and incredibly delicious. It's also very satiating, so it fills you up for a long time. Hemp and coconut are both rich in nutrients that boost the metabolism and give you energy. They're also both very high in fiber, yet very easy to digest. Make this in the morning anytime you want something that tastes like dessert for breakfast, or when you want an afternoon treat. You'll never taste the spinach in it, I promise, but that adds an extra protein boost and a dose of chlorophyll! This smoothie is low on the glycemic index as well, which makes it very figure friendly and more filling. Cheers!
Serves: 1
Ingredients:
1 cup unsweetened almond milk (I use Silk unsweetened vanilla)
1 scoop Hemp Pro Fiber by Manitoba Harvest (or 1 scoop your favorite hemp protein powder)
1 tbsp. raw coconut butter or coconut oil, organic
1 tsp. cinnamon
2 cups fresh organic spinach
1 tbsp. chia seeds
½ cup water
5 ice cubes
2 drops vanilla liquid stevia
optional: 1 tsp. cacao powder or nibs for a chocolaty taste!
Directions: Add all the ingredients to your blender, blend and enjoy!
Source: soulfulspoon.com
---
5

Get up and Go Gluten-Free Hot Cereal Mix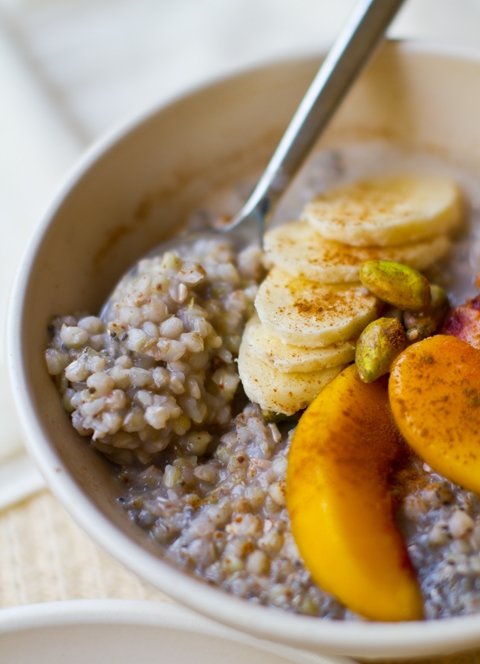 This recipe is inspired by my new breakfast, which is Love Grown Oats Super Oats. It's made of gluten-free oats, quinoa, chia seeds, and amaranth (a grain-like seed). It's very easy to digest and sugar free. It's also rich in protein, fiber, and only 160 calories per ½ cup. Best of all, it keeps you full and bursting with energy for hours! If you can't get your own bag of Super Oats, which is available at Whole Foods, no worries! I make my own blend at home using the mix below, and it is really delicious once sweetened the right way. I promise you'll love it, and feel amazing at the start of your day and beyond. You can make this the night before so it's ready to cook in the morning, and even make larger batches of the dry mix to store long term.
Serves: 1
Ingredients:
Dry:
4 tbsp. gluten-free oats
2 tbsp. quinoa
1 tbsp. chia seeds
1 tbsp. amaranth or flax seeds
cinnamon
**optional:**cardamom, ginger and 1 tbsp. coconut shreds
sweetener of choice (I use ¼ tsp. NuNaturals Pure Stevia Extract)
Wet:
¼ cup water
½ cup almond milk, vanilla unsweetened (I use Silk)
Directions:
In a small bowl, mix all the dry ingredients together, stirring well. Add the wet ingredients and let this sit overnight in the fridge so it pre-digests the grains, and also helps it swell, making it cook really nice and plump the next morning. You can still do this last minute if you want in the morning, but it is simple to do the night before and takes 2 minutes once you have the ingredients. In the morning, remove it from the fridge, and bring the mixture to a high boil. Stir very well so it doesn't stick, and then turn down to low heat. Cook for 3 minutes, stirring once every minute or so to prevent sticking. Turn off the heat and put the lid on your pot and leave it alone for one minute to steam up really nicely. This helps absorb any excess. Remove the pot from the stove and serve in a bowl, or I like to use a fun wine glass to make it pretty! Top with additional cinnamon if desired, which makes a pretty presentation, and drizzle with just a bit more almond milk (about 1 tbsp.) or so if you like it extra creamy. It will be hot, so let it cool from just a minute or two before eating. Enjoy with a hot cup of coffee, cocoa or tea!
Source: soulfulspoon.com
---
6

Sweet Potato and Greek Yogurt Surprise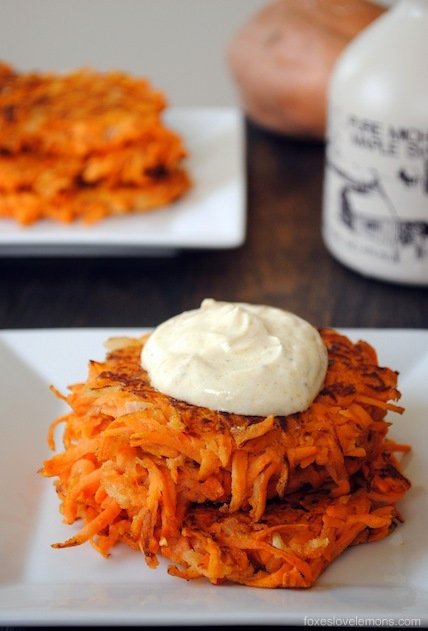 Sweet potatoes are a wonderful source of fiber, beta carotene, and are actually low on the glycemic index, despite being sweet in their own nature. They are also full of potassium, B vitamins, and magnesium, which are all excellent for your metabolism. Greek yogurt's lean protein content is a powerful force for your metabolism, and very easy to digest. So long as you pick a low sugar variety of Greek yogurt, like plain and unsweetened with 0-2% fat, it's a great choice for protein in replacement to a heavier source of animal protein. Try this amazing sweet combo for a great filling breakfast, lunch, or even a filling snack! It's so satisfying and simple enough too.
Serves: 1
Ingredients:
1 small-medium sweet potato
1 6 ounce container of Greek yogurt, 0-2%, plain and unsweetened
cinnamon
sweetener if needed (I use stevia)
Directions:
Turn your oven to 400 degrees. Bake the sweet potato for 1 hour in the oven, whole, or chop it into small 1 inch chunks and place it on a roasting pan for 45 minutes, plain. Meanwhile, stir the Greek yogurt with cinnamon and sweetener. Cover and pop in the freezer while the potato finishes baking. This gets it really cold and thick and creamy like ice cream. Remove the potato from the oven when finished, and slice open if you roasted it whole, right down the middle. Let it cool on the counter about 10 minutes. If you roasted it into wedges, just let it cool on the counter about 10 minutes. Place the potato or potato wedges in a bowl and spoon out the frozen yogurt on top of the potato or potato slices. It is one of my favorite filling lean meals that taste like dessert. Try it! You won't be disappointed!
Source: soulfulspoon.com
---
7

Raw Plant Power Bowl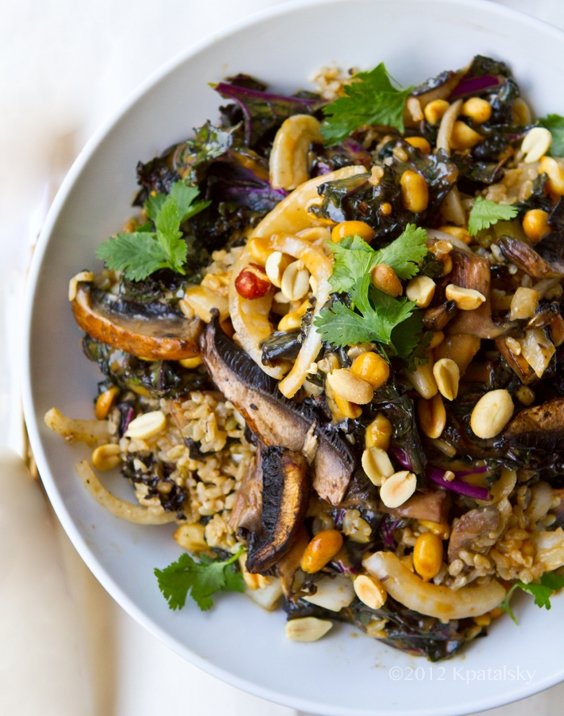 If you're vegan, or even a raw eater, you'll love this dish. It's incredibly filling, fantastic for your metabolism, and filled with some of the best superfoods out there. Even if you're not raw or vegan, it still makes for one amazing dish I think you'll love. The filling fats boost metabolism and fat burning, and the protein helps keep you full. All the leafy greens help detoxify your body the natural way, and provide key nutrients for energy.
Serves: 1
Ingredients:
1 cup shredded kale, destemmed
1 cup fresh spinach
1 cup romaine leaves, shredded
5 grape tomatoes
¼ cup avocado
¼ cup shredded carrots
2 tbsp. hemp seeds
2 tbsp. sunflower seeds or pumpkin seeds
1 tbsp. apple cider vinegar
juice from 1 lemon juice
1 tsp. dijon or regular mustard
dash of black pepper
dash of oregano or Italian spices
Directions:
In a large bowl, combine all the greens. In a small bowl, mix the the apple cider vinegar, lemon juice, and spices together. Add this to the greens and toss to coat a few minutes to incorporate well. The acids help neutralize acid in your body, but will help break down the fiber of the greens as they sit for a minute, making them easier to digest. Next, add the rest of your ingredients, toss to coat, and enjoy! The avocado makes a nice creamy alternative to dressing, and the crunchy ingredients pair excellently with it. The lemon and apple cider vinegar give it an amazing flavor, without the need for salt or high calorie dressings. They also aid in fat burning and detoxification of the liver, which is essential to a healthy metabolism.
Source: soulfulspoon.com
When your energy gets low, that's a sure sign your metabolism is slowing down. You need to eat every couple of hours to keep yourself energized all day long, without getting hungry or tired. Just be sure to get enough rest, and exercise at least 30 minutes a day. As long as you avoid sugar, alcohol, too much caffeine, processed soy, and refined flours of any kinds, you're on your way to a quick metabolism in no time. After all, nature is full of great foods that provide your metabolism with everything it needs. What's your favorite metabolism boosting food?
---
Comments
Popular
Related
Recent