Everyone loves popping perfect French fries into their mouth. They're one of the foods that are impossible to pass up. If you're in the mood for some perfect French fries that aren't made in a fast food place, try out one of these recipes:
---
1

Mac and Cheese Fries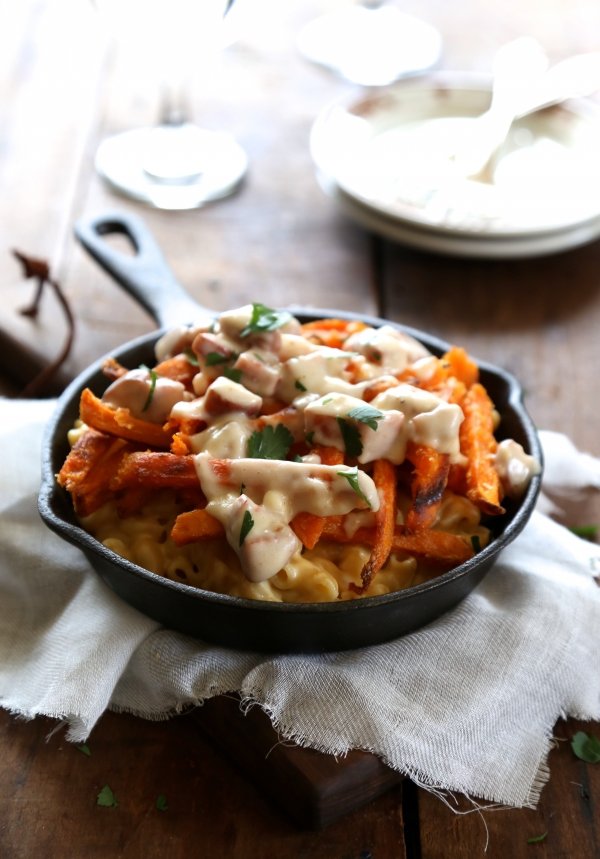 Cheese and fries work well together, so what's stopping you from combining them? If you want perfect French fries, throw them into a mixture of macaroni and cheese. There's nothing tastier.
Ingredients:
1 package shell macaroni and cheese (I used Velveeta)
1 cup shredded cheddar cheese
1/4 cup milk
Leftover shredded beef, with a few tablespoons of au jus (I had about 4 cups)
2 potatoes, cut into 1/2 inch wide strips (put them into a bowl filled with cold water as you cut them)
Canola oil
Salt and pepper
4 strips bacon, cooked and crumbled
Fresh flat leaf parsley, roughly chopped
Instructions:
Prepare macaroni and cheese according to box. Add shredded milk and cheese until melted. Add shredded beef. Drain the fries and dry. Preheat oven to 375 and fry potatoes. Preheat oven to 400. Arrange French fries, top with macaroni and cheese, and bacon. Bake for 3-5 minutes.
Source: dixiechikcooks.com
2

Sweet Potato Fries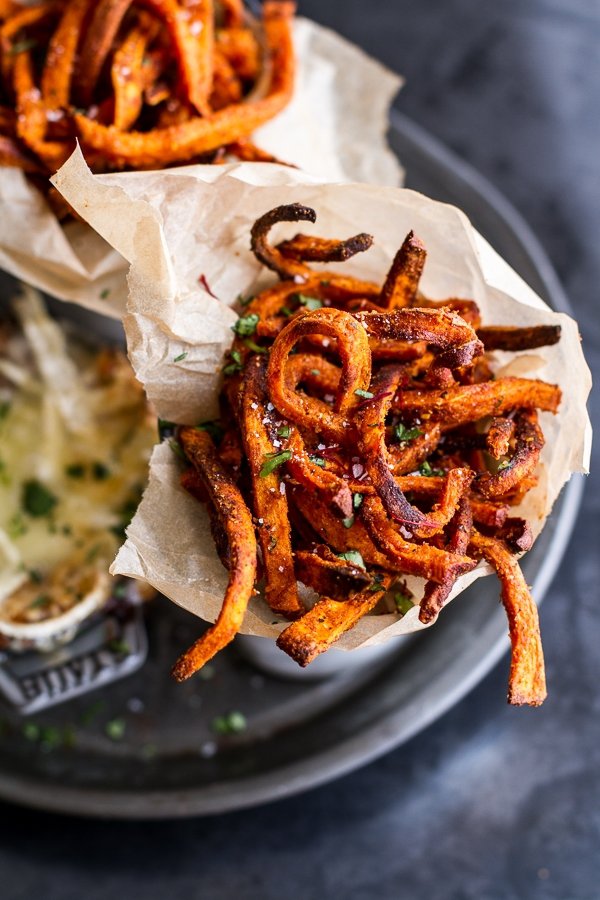 You can use any type of potato you want when making fries. If sweet potatoes are your weakness, then throw them right in the oven.
Ingredients:
2-3 Sweet Potatoes, peeled & sliced
3-5 Tbsp. olive oil
1/2 tsp. onion powder
1 tsp. garlic salt
1/4 tsp. cinnamon
3/4 tsp. sugar
Fresh ground pepper
Instructions:
Place sweet potatoes in a large bowl and drizzle olive oil over them. Sprinkle with onion powder, garlic salt, cinnamon, sugar, and ground pepper mix. Preheat oven to 400F. Bake for 15 minutes, flip flies over, and bake for 15 more minutes.
Source: babble.com
---
3

Breakfast Fries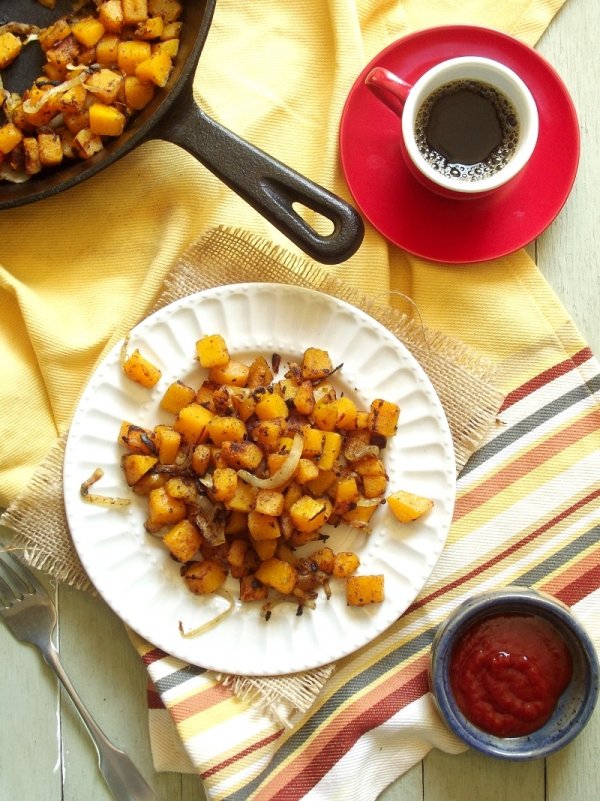 You don't have to wait until lunch to munch on some fries. As long as you throw an egg on top of it, you can consider it breakfast.
Ingredients:
4 cups water
1 tablespoon salt
1 large russet potato, rinsed and cut into strips
2 tablespoons canola oil
2 cloves garlic, minced
1/2 cup queso fresco, crumbled
6 tablespoons Tabasco Green Pepper Sauce, divided
1 tablespoon fresh parsley, chopped
2 eggs
Sea salt to taste
Instructions:
Boil water and salt. Add potatoes and boil for 5 minutes. Drain and set aside. Add oil to a large skillet over medium heat. Place potatoes and garlic on hot oil. Add 4 tablespoons of Tabasco sauce and fry until golden. Remove from heat. Sprinkle cheese and parsley on the fries. Cook eggs over-easy or sunny side up and place on top of fries. Sprinkle salt and 2 tablespoons of Tabasco sauce over it.
Source: nibblesandfeasts.com
---
4

BBQ Spiced French Fries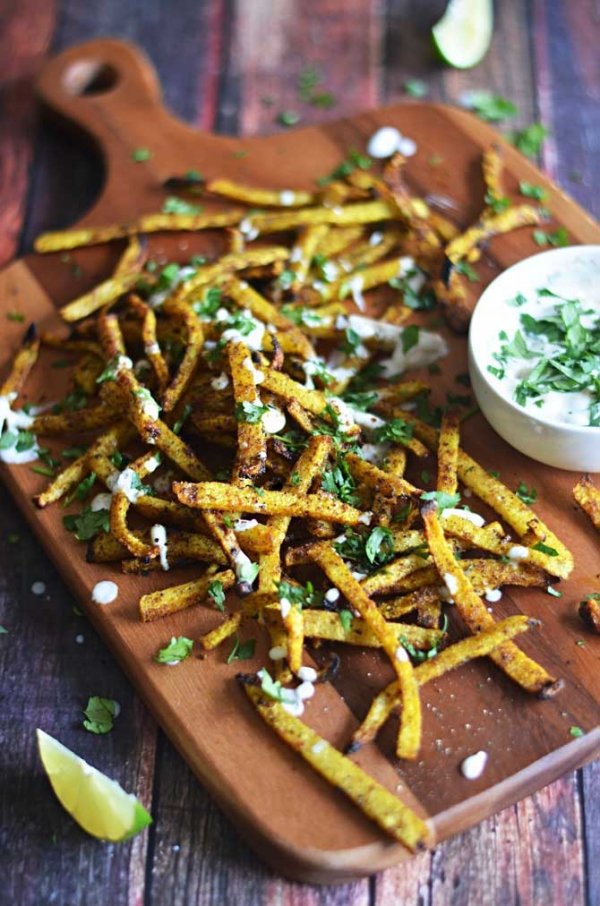 You don't want all of your French fries' flavor to come from the ketchup you're dipping them in. You need to add some spice, which is why this recipe will get your taste buds excited.
Ingredients:
6 cups vegetable oil
4 Idaho potatoes, peeled and cut into 1 /4-thick inch fries
1 Recipe BBQ Spice
5 tablespoons Hungarian paprika
2 tablespoons Old Bay Seasoning
1 tablespoons chili powder (pasilla negro or habanero)
2 tablespoons brown sugar
1 teaspoon cumin, ground
1 teaspoon coriander, ground
1 teaspoon thyme dried
2 teaspoons garlic powder
2 teaspoons onion powder
3 tablespoons kosher salt
Instructions:
Preheat oven to 350F. Place vegetable oil in pot and add potatoes for 5-7 minutes. Serve with BBQ spice, which is made by placing the remaining ingredients in a food processor and pulsing until combined.
Source: foodnetwork.com
---
5

Low Fat Ranch Fries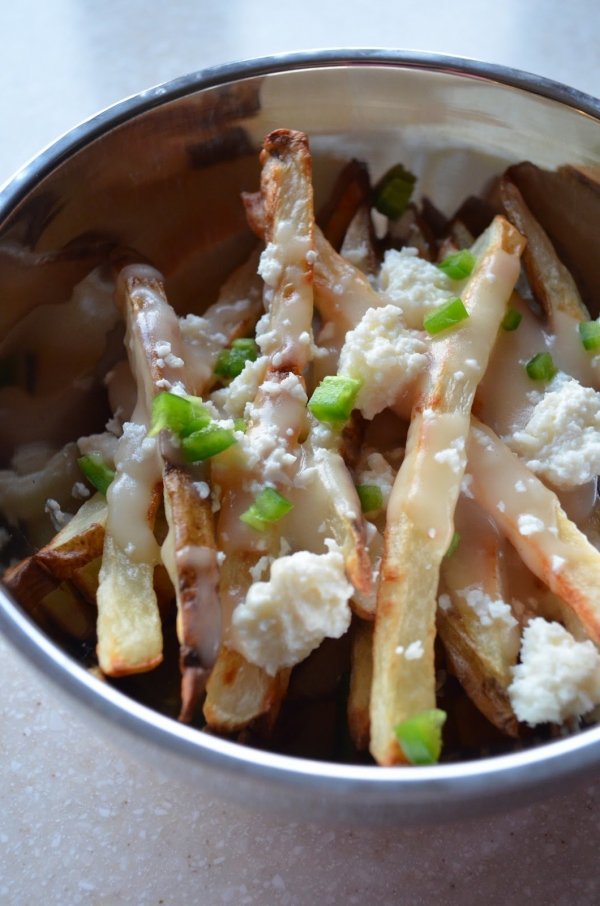 If you're trying to lose weight, you don't have to remove fries from your diet. You just have to make them in a healthier way, which is why this recipe will come in handy.
Ingredients:
3 -4 russet baking potatoes
cooking spray
1 (1 ounce) ranch dressing mix
Instructions:
Cut potatoes into thin strips. Place in ziploc bag and spray with cooking spray. Sprinkle in half the ranch mix and toss to coat. Place on cookie sheet and bake at 450F for 25-30 minutes, turning once.
Source: food.com
---
6

Cheeseburger and Fries Casserole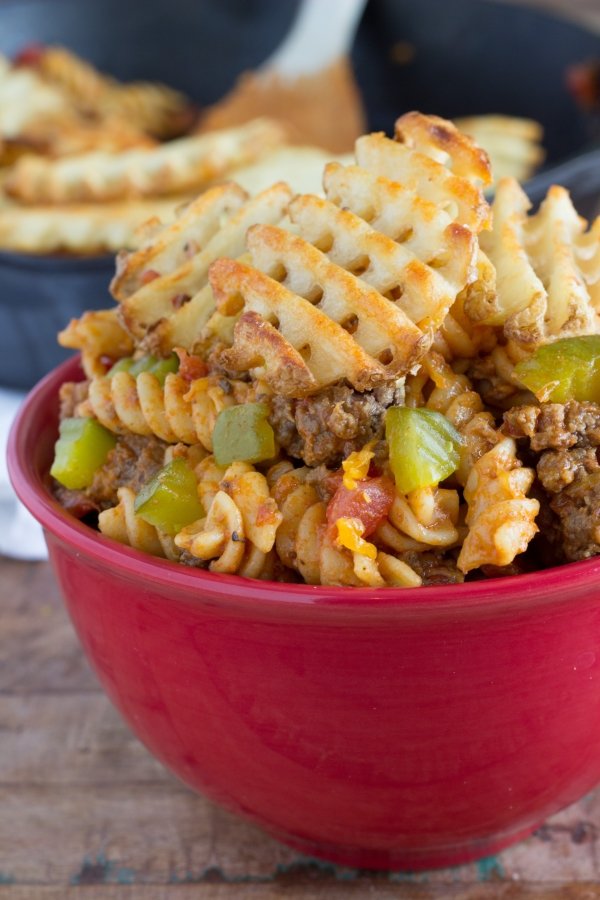 You can make your fries into an entire meal. Throw some meat and cheese underneath and you're ready for dinner.
Ingredients:
2 lbs lean ground beef
1/4 teaspoon salt
1/2 teaspoon pepper
1 teaspoon minced garlic
1 (300 ml) can cream of mushroom soup
1 (300 ml) can cheddar cheese soup
1 (500 g) package frozen French fries, any style
2 cups cheddar cheese, shredded
Instructions:
Preheat oven to 375F. Scramble fry ground beef until cooked. Add salt, pepper, and garlic. Add both soups and stir until blended. Heat on stove and transfer to glass pan. Cover beef mixture with french fries and bake for 30 minutes. Sprinkle cheese on top and return to oven until cheese is melted.
Source: food.com
---
7

Cumin French Fries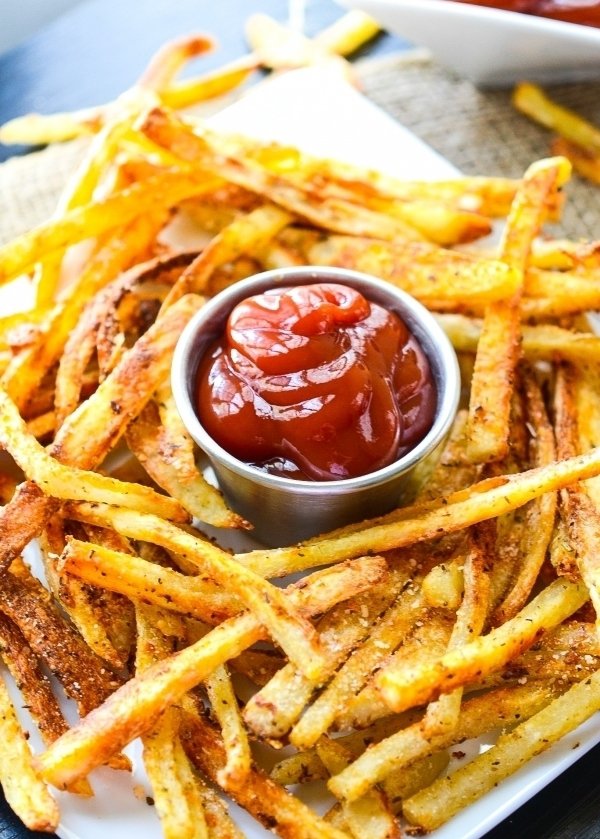 Be brave and try something that you've never tasted before. You'll be surprised by how much you love something you never even knew existed.
Ingredients:
2 1/4 lbs russet potatoes (4 medium)
1/4 cup extra virgin olive oil
2 TBSP whole cumin seeds
1 tsp sea salt or to taste
freshly ground black pepper to taste
Instructions:
Preheat oven to 475F. Do not peel potatoes and cut in 1/2 wedges. Place slices on baking pan and drizzle with olive oil. Sprinkle with cumin seeds, salt, and pepper. Bake for 20 minutes. Flip fries and bake for 10-15 minutes.
Source: babble.com
French fries are the perfect snack, because you're always in the mood for them. What's your favorite way to cook fries?
---
Comments
Popular
Related
Recent