There are plenty of types of potatoes that allow you to make a tasty meal without sacrificing your favorite side dish. And the great thing is that you can serve these types of potatoes any time of the year. Potatoes get a bad rap for being high in carbs, but the truth is that they contain loads of nutrients and they just taste so good too. Check out all these kinds of potatoes and you'll be ready to try something new in no time.
Table of contents:
1

Russet Potatoes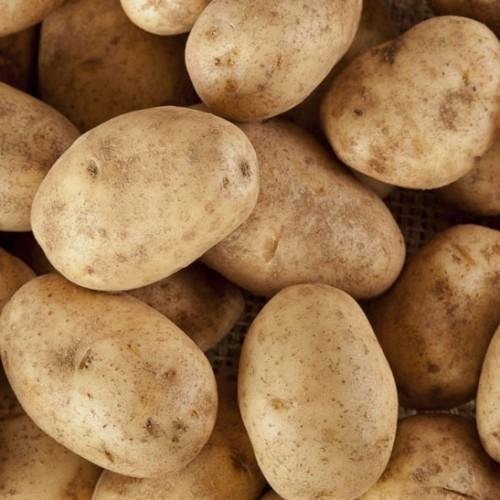 This is the most common of the types of potatoes and is likely the kind you buy at the supermarket. They are perfect for mashing and baking and don't cost all that much either. This type of potato also works well for frying. It has an earthy flavor that works really well with meat and eggs.
2

Russian Banana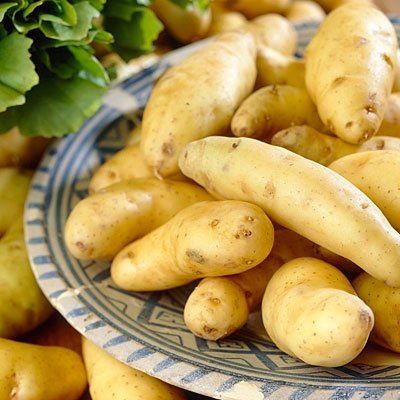 Don't worry, they don't taste anything like bananas, but they do resemble the fruit in appearance. This type of potato is waxy and is slightly yellow in color. It has a firm flesh and a delicious flavor. Russian banana potatoes are ideal for steaming, but you will also love them grilled, fried and roasted. Once you get a taste of this potato, you'll have a hard time going back to any other kind.
3

Red Potatoes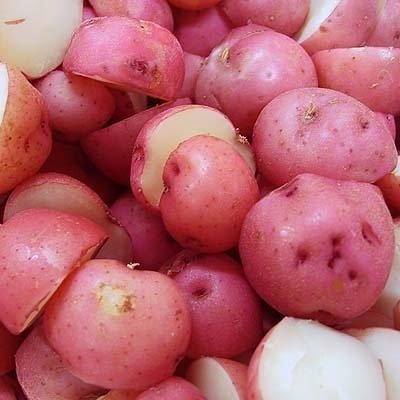 I love serving roasted red potatoes with fish or chicken. But they are also a great choice for your turkey dinner. Red potatoes are super easy to find at the grocery store and are really simple to work with. They have a crisp texture and a reddish colored skin that you typically leave on. Red potatoes are also perfect for mashing with garlic and butter. You are going to love them!
4

Fingerling Potatoes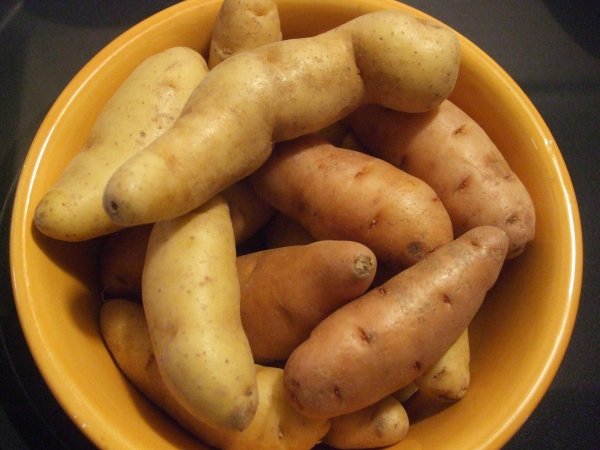 It's fairly common to see this kind of potato in little bags near the other potatoes in the produce section of your local supermarket. Much like the name implies, these potatoes resemble fingers. They have kind of a buttery texture and an earthy flavor that is perfect for roasting or frying. They are also your go-to choice for making potato salad. Because they are a bit smaller than other types of potatoes, they cook faster. Yay!
5

Purple Potatoes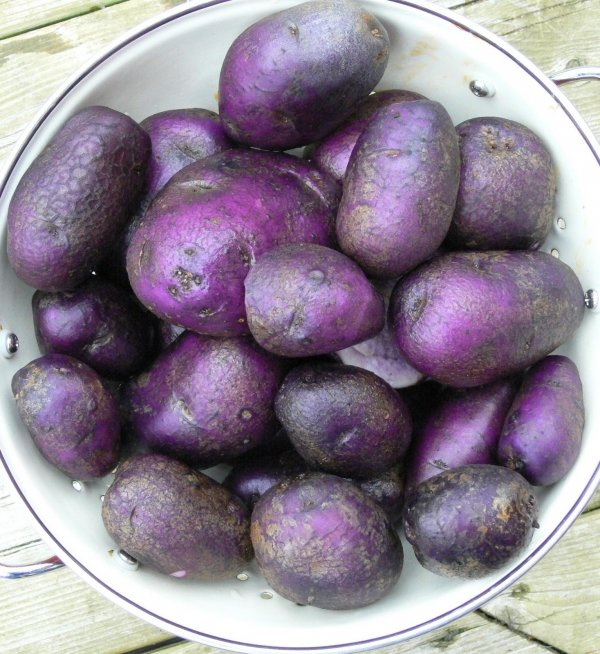 Don't be afraid of the strange color of purple potatoes. They are absolutely delicious, I promise! The color sometimes ranges to the bluer end of the spectrum, but either way, you are going to love the taste and the presentation. They are perfect for roasting, grilling or baking and have a flavor that's very similar to red or white potatoes. Mix them with some regular potatoes for the best taste.
6

Kennebec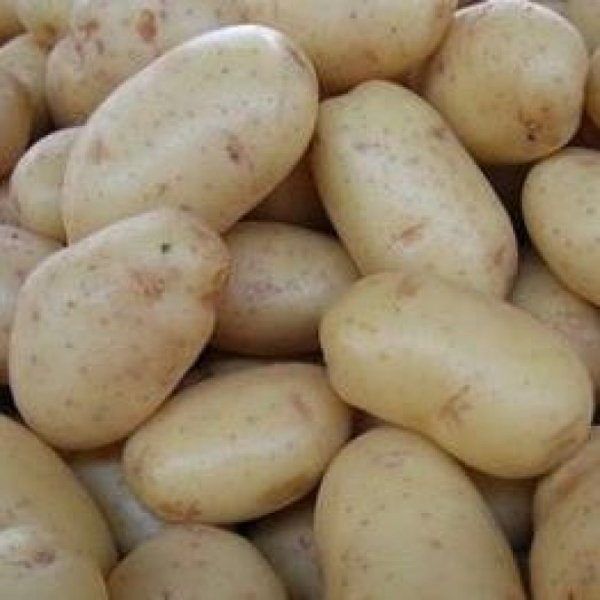 Much like russet potatoes, these work for virtually any purpose you want to use them for. That includes baking, frying, sauteeing, grilling, baking and roasting. Such a versatile potato deserves a place of honor in your kitchen, right? These are a great choice for mashed potatoes or shredded potato pancakes too.
7

Red Thumb
True to the name, these potatoes look like red thumbs. They are a favorite of top chefs all over the world. They are the ultimate potato if you want to boil and mash them. They also work great for roasting. If you're looking for something new, this is the potato for you.
What's your favorite thing to cook with potatoes? Go ahead and eat that as often as you'd like because potatoes are nutritious and make a great addition to any healthy meal plan. Have you ever tried any of the varieties on this list?
Please rate this article