There are so many tasty fruit and vegetable combinations that you may not have tried yet. Fruits and vegetables combine well in so many dishes, and when summer is in full swing, they make delicious salads. They're also an ideal combination for tasty, healthy juices. The possibilities are limitless, but to start with try these tasty fruit and vegetable combinations …
---
1

Carrot & Orange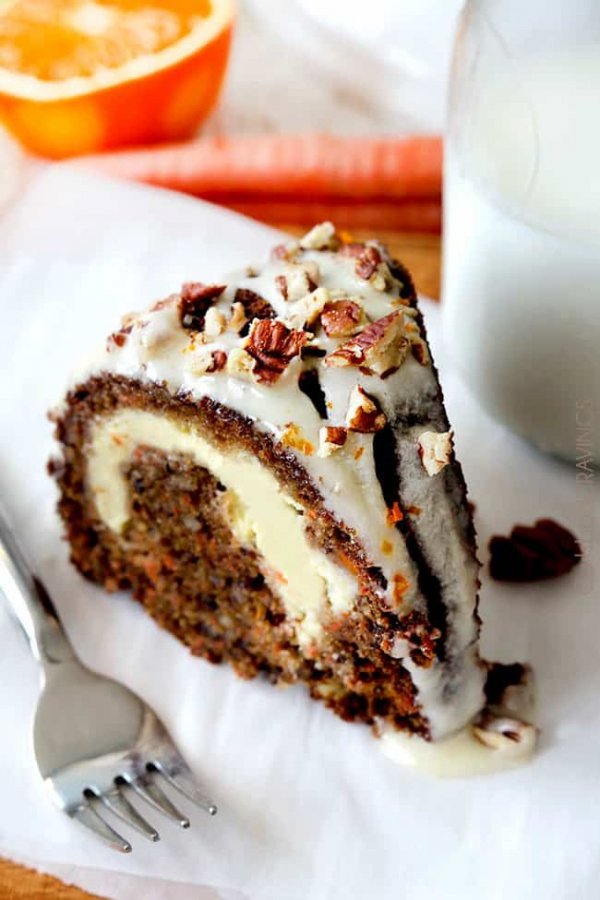 One of the tasty fruit and vegetable combinations that you should try is carrot and orange. The natural sweetness of carrots make them perfect for cakes; if you make carrot cake, try adding some orange zest and juice to the frosting. Carrot & orange would also make a delicious salad or juice.
---
2

Spinach & Orange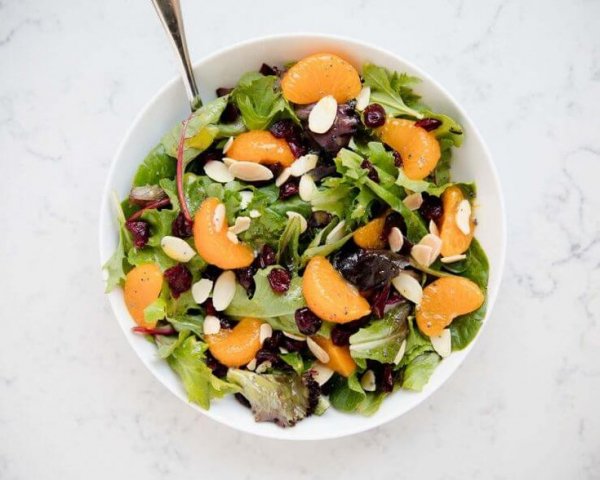 Orange also goes extremely well with spinach. I like making a simple salad with baby spinach leaves and orange slices. Another reason why these two are a good match is that the Vitamin C in the orange helps the absorption of the iron in the spinach. Juicing would also be a great way of getting the vitamins and iron; add some other vegetables of your choice.
---
3

Apple & Cucumber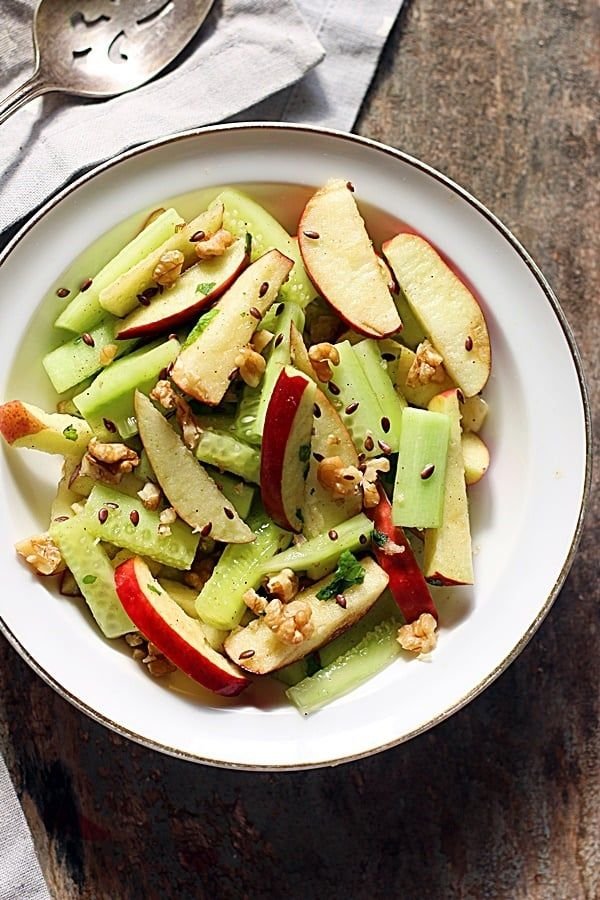 Another refreshing and simple salad is cucumber and apple. You'll need to dress it with some lemon juice as soon as you slice the apple or the apple will go brown. Again, this would make a refreshing juice, and a refreshing way of getting more fluids during the hot summer weather.
---
4

Apricots & Sweet Potato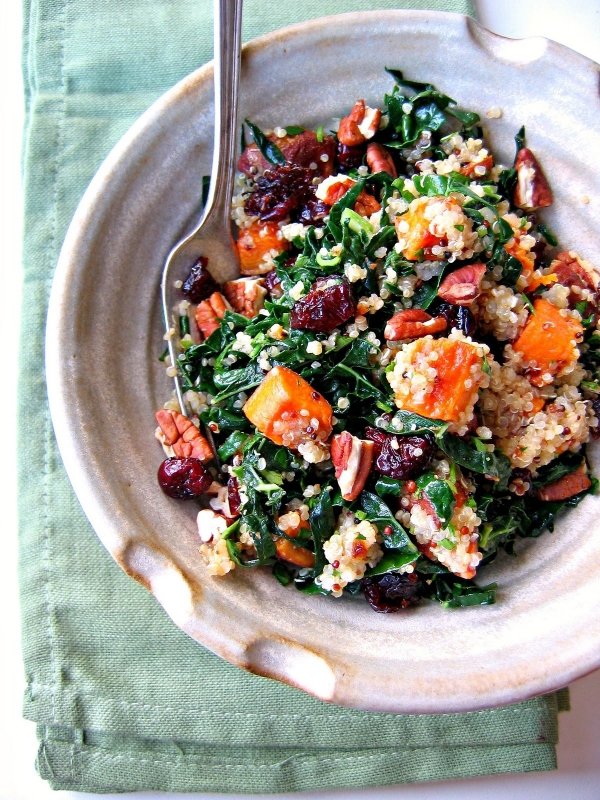 Would you have thought of mixing apricots and sweet potato? If you're trying to introduce a baby to new tastes, this could be an interesting combination. But why not try it out yourself? I think it would make a tasty cake; if I can't find a recipe I think I'll invent it! Apricot, sweet potato and cinnamon sounds absolutely delicious to me. It could also make an intriguing and warming winter soup.
---
5

Spinach & Mango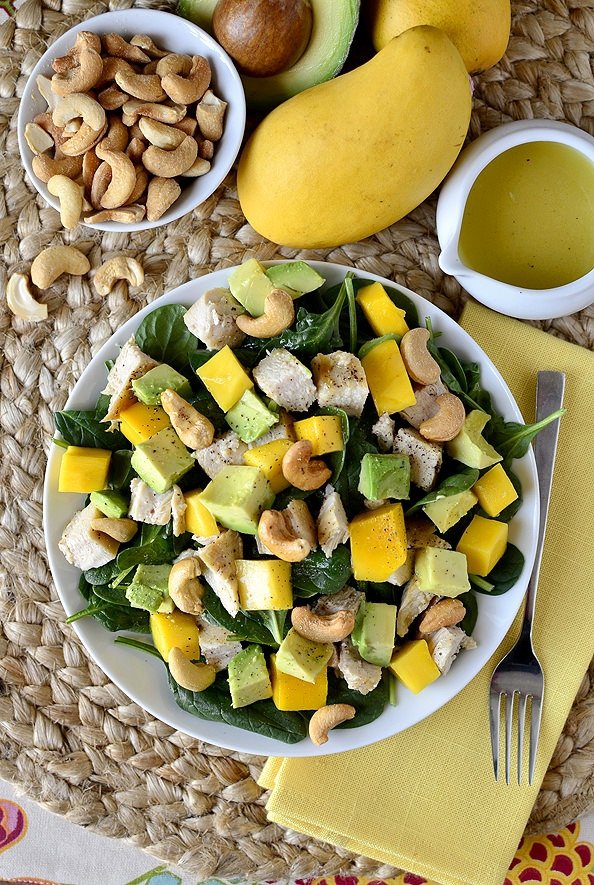 Here's another suggested combination for spinach. Since spinach is a bit dry, it would work really well with a juicy fruit like mango. Try it in juices or salads. If you serve it as a salad, you could add a bit of crunch and texture with some nuts; try toasted almonds or walnuts.
---
6

Carrot & Green Apple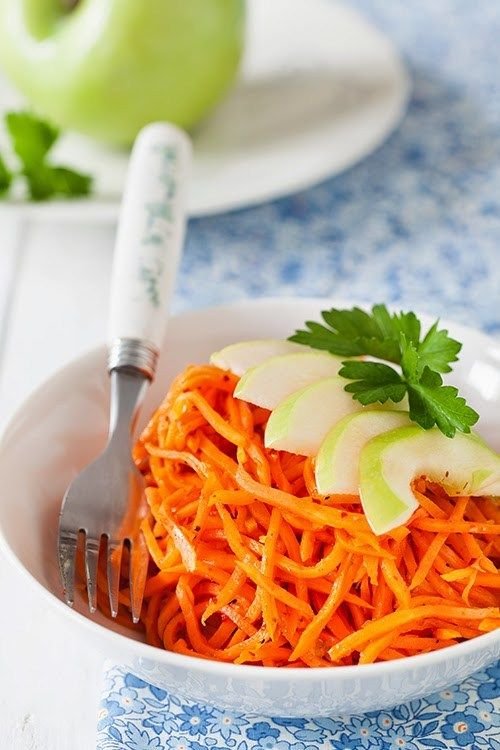 Here's another good combination for both juicing and salads. Just think of all the vitamins and crunch! To make it a super-crunchy and nutritious salad, you could also add some home-grown sprouts. It would also be a very refreshing juice, perhaps with some lemon juice or fresh lime.
7

Asparagus & Strawberry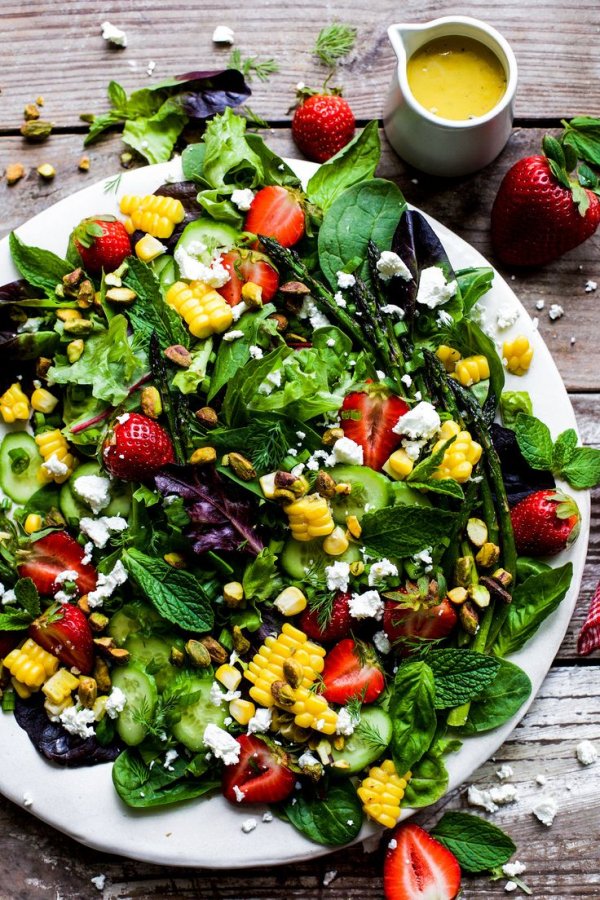 I must admit that this does seem like an odd combination to me. I'd never have thought of pairing asparagus with something as sweet as strawberries. But it's always good to try something new, so I might give this a go. It would probably go well with some salad leaves to counterbalance the sweetness of the strawberries.
I love fruit in salads as it provides an interesting contrast to the savoury tastes. If you haven't tried it then experiment with combinations until you find something you like. Juicing fruit and vegetables together is a great way to get your vitamins, especially if you don't much like fruit on its own. Do you enjoy a really strange combination of fruit and vegetables?
---
Comments
Popular
Related
Recent