24 Tempting Tuna Recipes for Your Lunchbox ...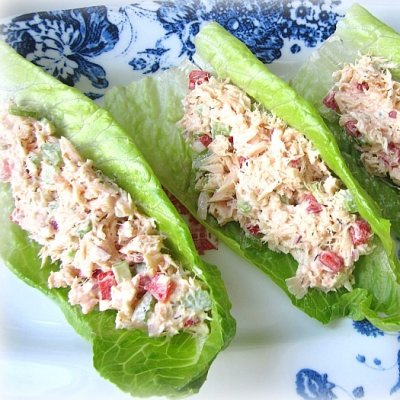 Canned tuna is a great item for your meal plans. It's super affordable and really easy to work with. You can do lots of different things with tuna and it makes a great lunchtime meal choice. It's loaded with protein, iron and other important nutrients and tastes good at the same time. Tuna is also low in calories and contains omega-3 fatty acids. No matter what your health goal, these tuna recipes are sure to help you get there.
1.

Tuna Melts on Tomatoes
Source: TUNA MELTS - Linda's Low ...
This tuna recipe is really easy and makes a filling and low-calorie meal in the middle of the day.
Source: Tuna Patties - Kayla's Joy
These are great with a salad or as an alternative to a burger at lunchtime.
Source: Tuna Noodle Casserole
Whip this up the for dinner and you have lunch leftovers without any extra effort.
Source: Tuna Macaroni Salad
Stretch a can of tuna to feed a few people without anyone going hungry by adding cooked pasta to it.
Source: Lea's Cooking: "Lazy Sushi"
You don't have to a be a sushi master to make a great tasting tuna sushi recipe.
15.

Lemony Tuna and Olive Oil Pasta
Source: Lemony Tuna and Olive Oil ...
This refreshing meal is perfect for dinner, but it makes a great lunch too.
16.

White Bean Tuna Salad
Source: White Bean Tuna Salad | ...
Give your tuna salad an extra dose of fiber and protein by tossing in some white beans.
Source: Paleo Avocado Tuna Salad - ...
This lunch is scoopable with a spoon and will taste so good you won't want your lunch break to ever end.
22.

Tuna Quesadillas with Cream Cheese
Source: Tuna Quesadillas
Dip these crispy quesadillas in salsa or guacamole for a tasty meal that can't be beat.