Don't you love an impromptu gathering with friends? When it's at your house, you want to be sure you have some tasty morsels to offer so no one gets too hungry. When you have a party that's planned, it's easy to decide what finger foods you'll serve. Not so when you suddenly have a house full of guests. Here are some epically easy finger foods that you can prep in just minutes. Keeping these in mind allows you to stock up when you get groceries so you're never left without a snack to serve.
---
1

Cheese and Crackers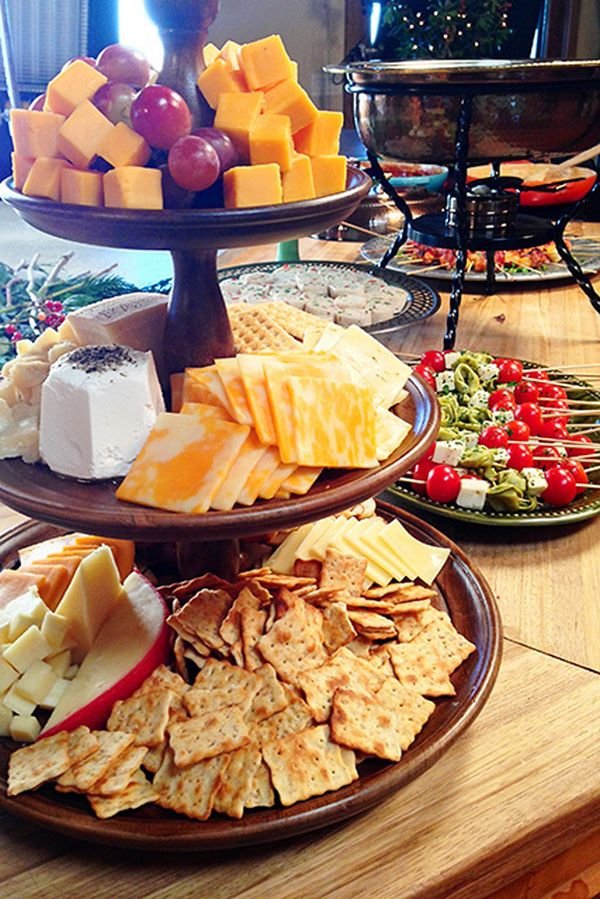 Nothing is easier than a platter of cheese and crackers. Nothing is tastier either. Keep a selection of gourmet crackers and cheeses and you can slide them all onto a platter when your friends appear at your door. Try Triscuits with Havarti or Saltines spread with creamy brie. There's no wrong way to do it! Bonus – cheese and crackers pair really well with red wine. Add some olives too!
---
2

Bruschetta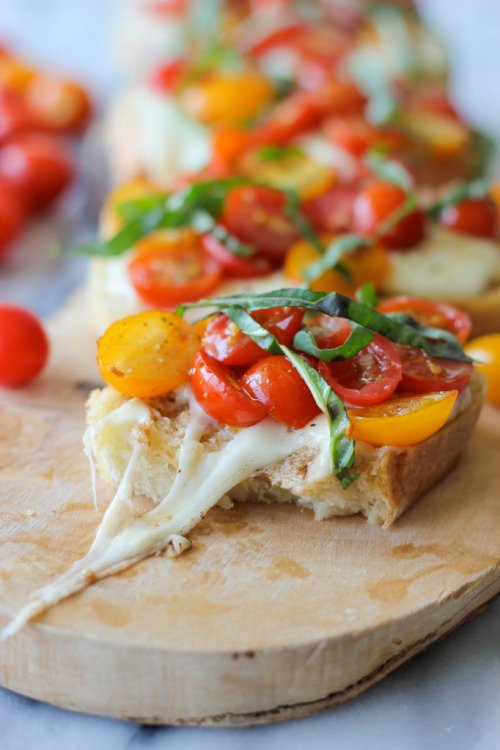 Bruschetta is a classic appetizer that can be eaten with your hands. It's simply a slice of crusty bread topped with a mixture of diced tomatoes, basil, salt, pepper, olive oil and balsamic vinegar. Keeping the ingredients on hand to make it is inexpensive and easy to do. You can even buy premade toast slices to take more of the work off your hands.
---
3

Finger Sandwiches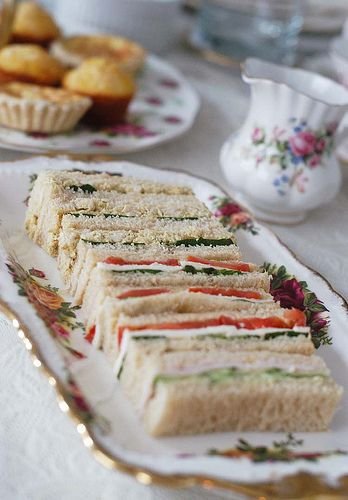 True to their name, these fancy little sandwiches are perfect finger foods. To make them, all you have to do is make your favorite sandwich, then remove the crusts of the bread and cut it into four squares or four strips. Try cucumber, cream cheese and dill or roast beef with Swiss cheese and a dab of horseradish. Shrimp with avocado is another yummy choice.
---
4

Chips and Guacamole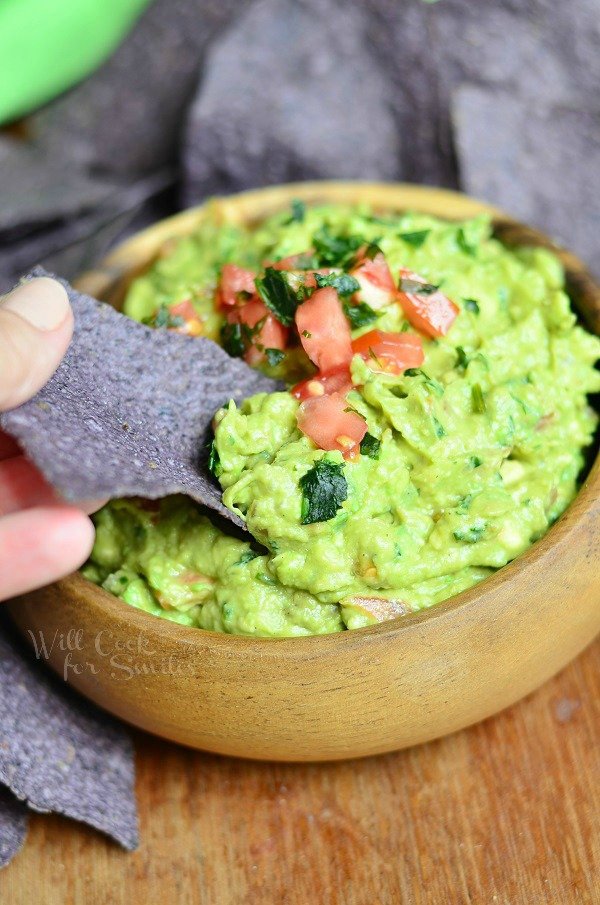 No one willingly turns down guacamole and since you can scoop it with a chip in your fingers, it's an ideal choice for a party. Guacamole is generally mashed avocado with tomato, onion, garlic, salt and pepper. Corn chips are the perfect thing for getting it from the bowl to your mouth. Serve some salsa to for a real crowd pleasing snack.
---
5

Bacon Jalapeno Poppers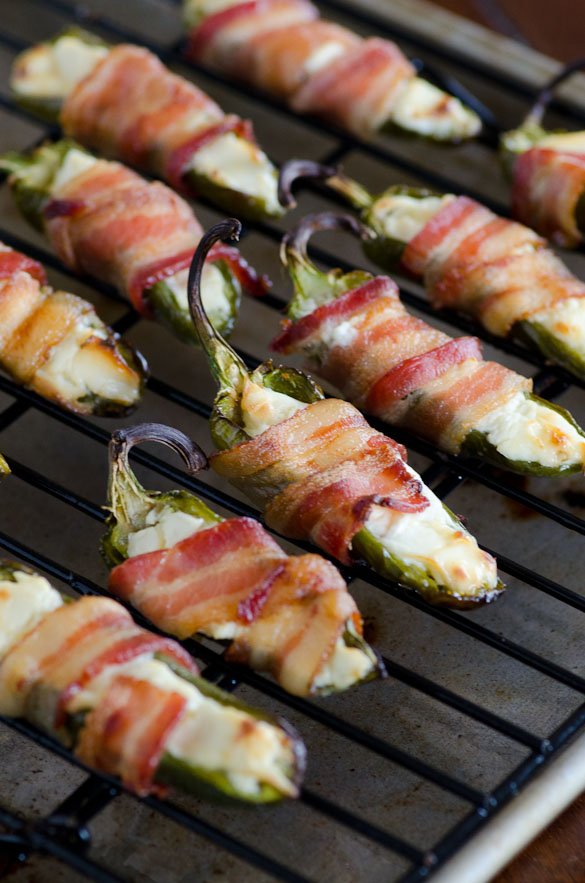 This is one of my favorite finger foods. I usually eat more than I should and regret it later. To make this one of a kind treat, cut a slit in several jalapenos. Remove the seeds and fill the cavity with cream cheese. Wrap each jalapeno with a half strip of bacon and grill or bake the poppers until the pepper is soft and the cheese is soft and melty.
---
6

Pinwheels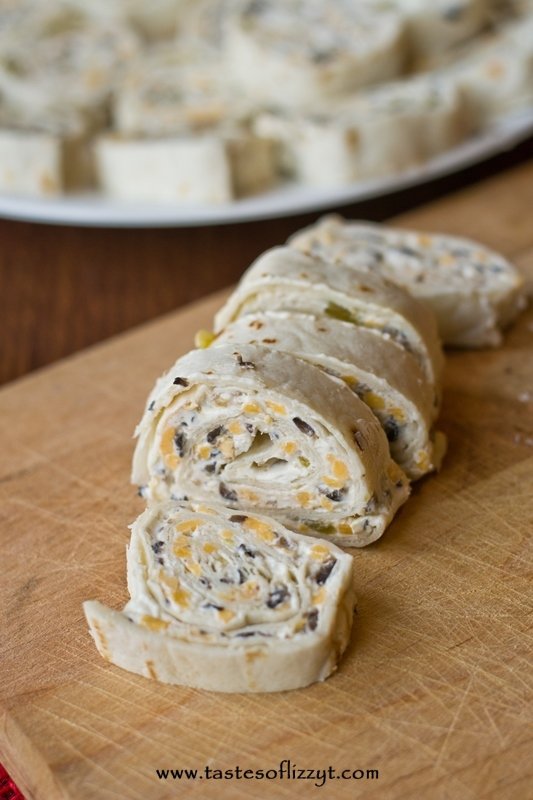 All you need to have at home to make pinwheels is tortillas, cream cheese, sliced black olives and diced green chilies. Spread the cream cheese on the tortillas, then scatter with the olives and chilies. Roll the tortilla, then slice it into finger sized bites. Really – who doesn't love these things?
7

Popcorn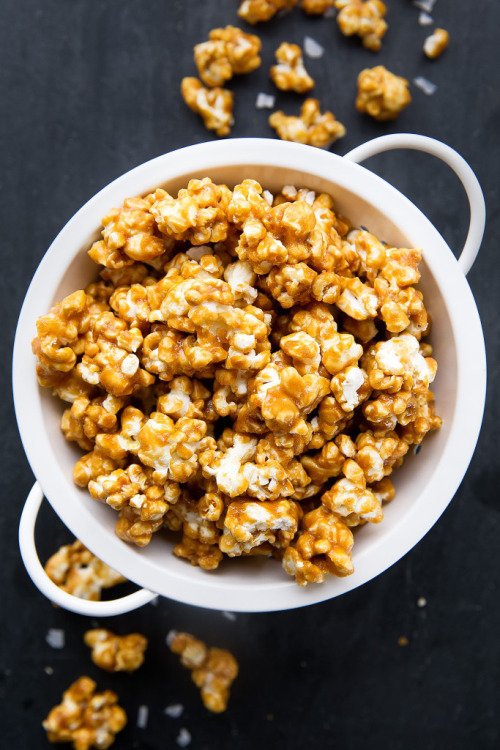 Popcorn is so easy to make and everyone loves it. In fact, I pop some anytime there are friends at my house. You can serve it with butter and salt if you want, but you can also glam it up so it's something special. Try Parmesan cheese and chili powder or ranch powder. Tasty!
What are your favorite finger foods? Which ones do you usually serve at a party?
---
Comments
Popular
Related
Recent