Craving Cheese? Here Are Some Soup Recipes That Will Satisfy ...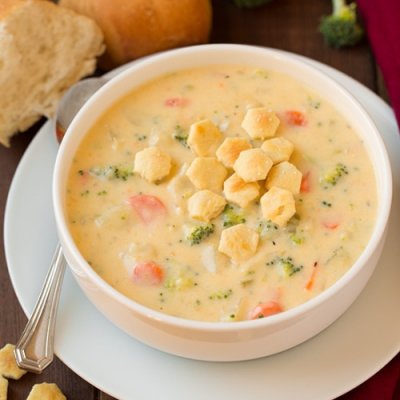 Cheeseis a common craving. Do you want to eat it all the time? Luckily, it's a semi-healthy thing to indulge in because it's a prime source of calcium and protein. Adding it to soup makes for a creamy, dreamy meal that is sure to satisfy any craving you have for cheese. Here are some of the best cheesy soup recipes you'll ever have.
Source: Low Carb Taco Soup
No one turns down tacos, right? That means this pot of soup will go fast.
5.

Cheddar, Ham and Potato Soup
Source: Cheddar Ham Soup
This is just the soup you need after a long, stressful day.
Source: Lasagna Soup - Damn Delicious
Love lasagna, but hate all the work to prepare it? This soup is the answer!
Source: Easy Hash brown Soup Recipe
Who says you can't eat soup for breakfast? This one is perfect in the morning.
14.

Cauliflower Soup with a Cheddar Broth
Source: Cauliflower Soup
You will not believe how wonderful this soup is!