There are so many uses for dulce de leche. If you've never tried it and you have a sweet tooth, you'll be hooked! Dulce de leche basically means 'sweet milk,' as it is a mixture of whole milk that's been simmering with sugar for several hours, creating a deliciously smooth, thick caramel sauce. It is extremely popular throughout Latin America and is known as cajeta, manjar blanco and arequipe in Latin cuisine. Outside the region, you can buy cans or jars of it at your local delicatessen/gourmet food store or you can try making it from scratch! I hope you'll give some of these uses for dulce de leche a try this summer.
---
1

Spread onto Crêpes and Pancakes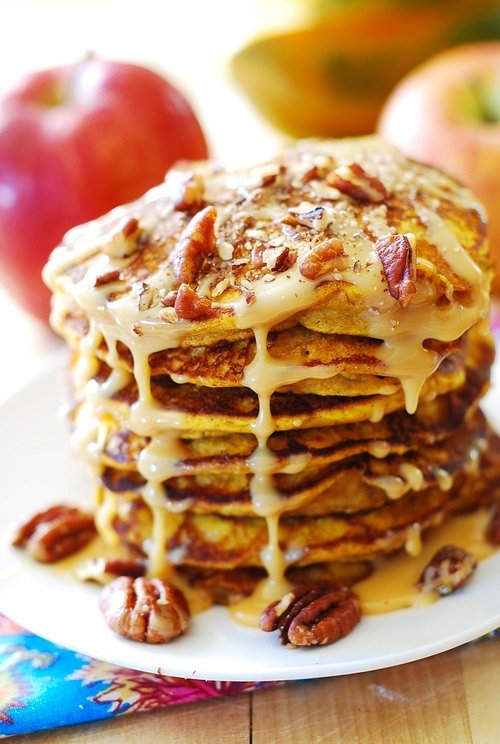 One of my favorite uses for dulce de leche is as a spread on homemade whole-wheat crêpes, pancakes or waffles. Think Nutella, but replace that with dulce de leche instead! If you enjoy a chocolate-caramel flavor, you can always combine chocolate chips and butter with your dulce de leche and heat them all up until the chocolate chips melt completely. Or just mix some Nutella and dulce de leche together for a completely divine chocolaty-caramel experience.
---
2

Add to Coffee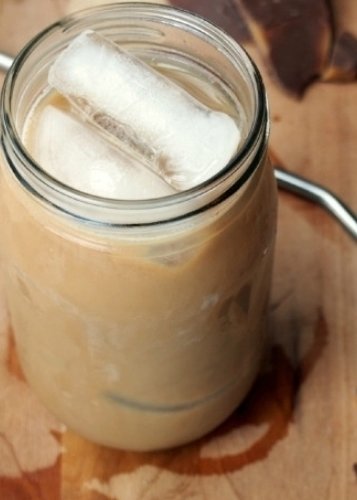 If you're looking for some extra sweetness in your freshly brewed coffee, instead of purchasing the caramel-flavored syrup from Starbucks, try stirring in some dulce de leche. A teaspoon or more (depending on your preference) is all you need to give it that added sweetness. For extra indulgence, you can always top off your fresh coffee with some cream and more dulce de leche!
Trendinig Stories
More Stories ...
3

Drizzle over Ice-Cream and Yoghurt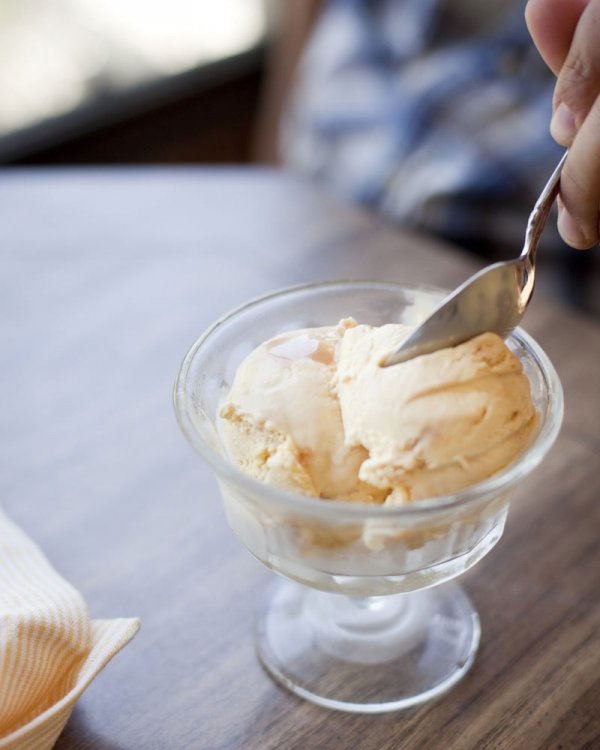 Speaking of cream, why not pour dulce de leche onto your favorite ice cream or yoghurt? Dulce de leche is rich, so it's best to warm it up in the microwave for twenty seconds, to enable more of a syrupy texture. You can purchase Häagen-Dazs' caramel dulce de leche flavor, you can create dulce de leche ice-cream completely from scratch or you can blend a jar of store-bought dulce de leche into some vanilla ice-cream. Don't forget to serve a warm drizzle of dulce de leche on top of your homemade ice-cream for added gooeyness!
---
4

Cakes and Brownies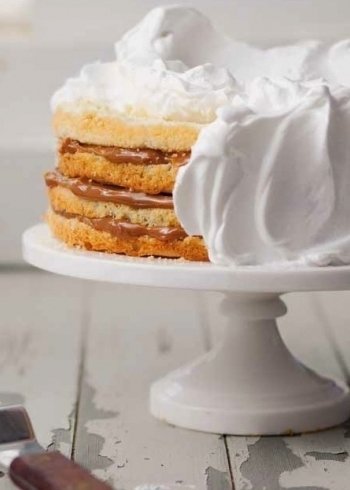 There's a beautiful dessert restaurant where I live that makes the most amazing dulce de leche layer cake. It looks stunning the way it's decorated and each bite leaves you wanting more. I always think about making a replica of this delicious cake and realize that dulce de leche can also be used as a simple frosting to any cake, cupcake or muffin, as well as a layering for brownies, cheesecakes or a warm bread pudding.
---
5

Fruit Dip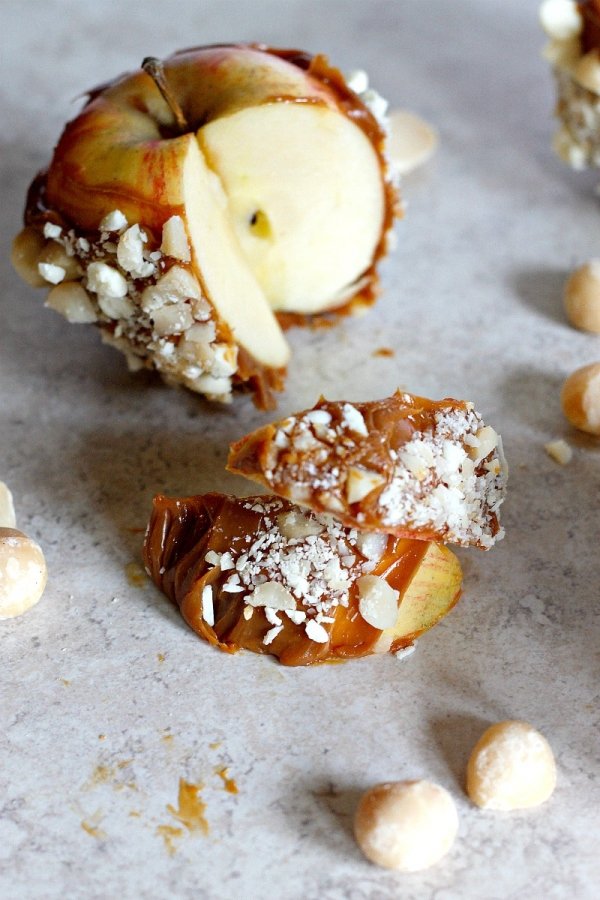 Fancy a simple summertime fruit snack? We all know about dipping fruit into chocolate, so why not substitute the chocolate with dulce de leche instead? It makes an easy summertime snack or party dessert. Strawberries, bananas, apples, mangoes, melons and cherries all work well in terms of fruit choices to dip with. If you're barbecuing, you can grill fresh pineapple or apricots and pour warmed dulce de leche over the top for a simple summertime dessert.
---
6

Sandwich Cookies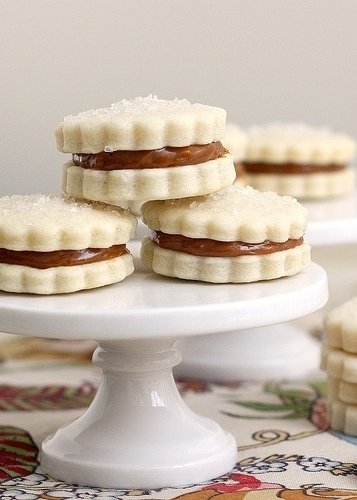 Shortbread, sugar cookies, graham crackers, Oreos or any type of plain cookie you have available will work, or you can always bake a batch from scratch. Simply spread dulce de leche on one side of your ready-baked cookie of choice, and place the other cookie on top, creating a sandwich effect! If you're using Oreos, carefully scrape off the filling that's already inside, and substitute the filling with dulce de leche. Sprinkle confectioners sugar over them for decoration afterwards!
---
7

Milkshake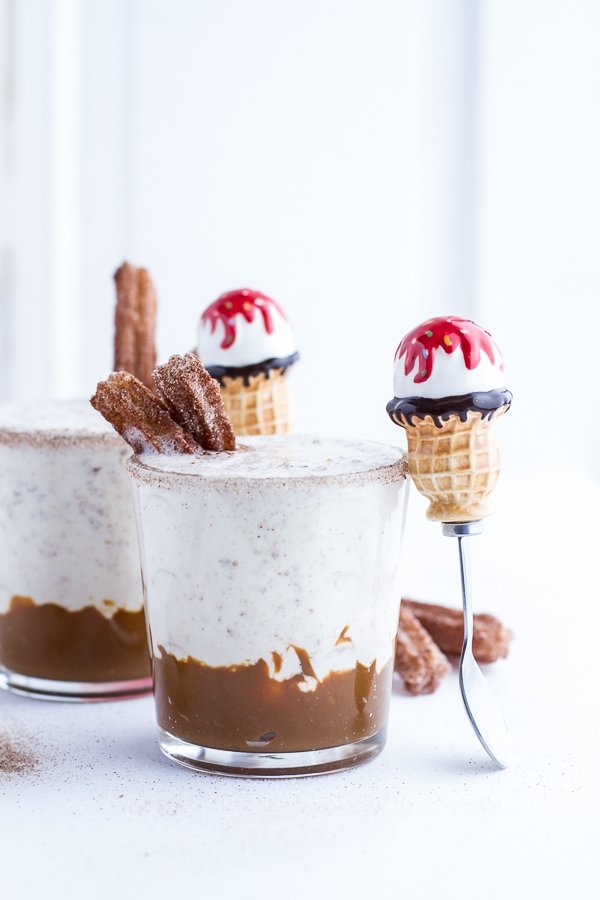 Lastly, you've got to try a dulce de leche milkshake. Simply combine two tablespoons of milk with 2 scoops of vanilla ice-cream and 1 heaped tablespoon of dulce de leche sauce, then blend the ingredients in a blender. Pour into a glass and serve over ice, if desired. You can always top it off with some cream and more dulce de leche.
If none of the uses above appeal, spoon dulce de leche straight from the jar! This delectable Latin American sweet treat is worth making and/or buying if you haven't before. If you already love the taste of it, what are some ways you've tried dulce de leche?
---
Comments
Popular
Related
Recent