There's few things nicer than a refreshing bowl of ice cream on a hot day. Delicious and sweet, it's just the ticket to cool you down. But what if all the Rocky Road, or Phish Food has gone and you're left with plain old vanilla or a tub of something that just doesn't inspire you? Fret not. Have a look in your fridge and pantry because there are things hanging around just waiting to pimp up your ice cream.
---
1

Make It Zesty with Lemon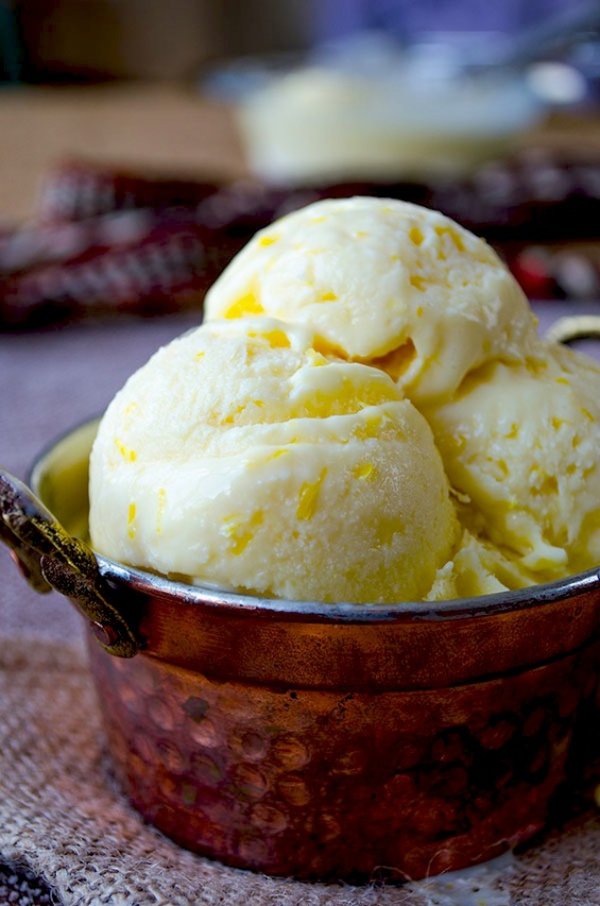 All that's left is a lonely tub of vanilla. But wait, you've got a lemon and there's some lemon curd. Hey, let's make zesty ice cream. Scoop out the vanilla ice cream into a bowl. Top with a dessertspoonful of lemon curd (or two) and sprinkle over some lemon zest. Use the lemon to add to your water ('cos you know how good that is for you.)
2

Add Seasonal Fruit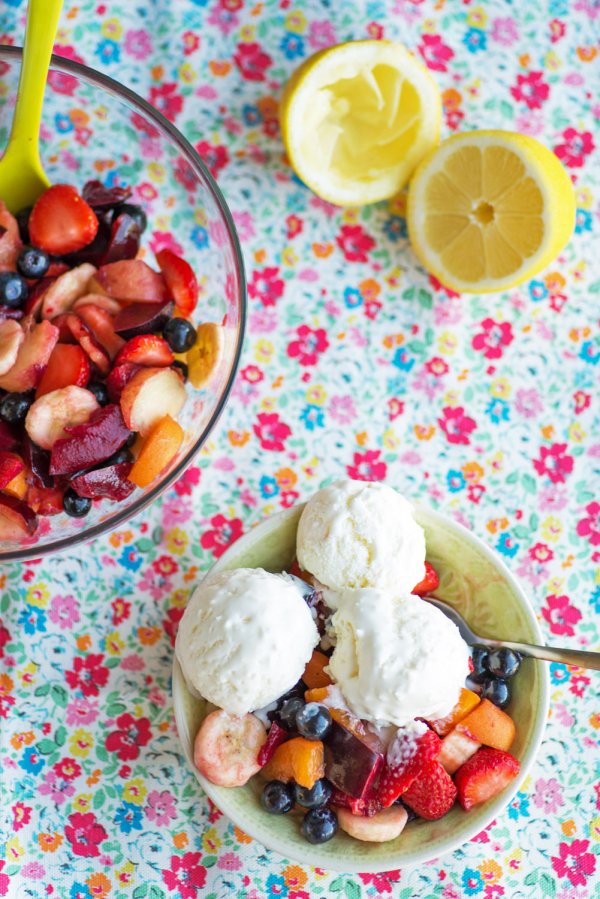 Have a look at what's in your fruit bowl. Is there a delicious pairing you can make from fruit and ice cream? There are so many possibilities. Raspberries and strawberries are a match made in heaven with chocolate. Put peaches with raspberry ripple ice cream and you have a poor man's peach melba. Mash up that ripe mango and serve it with vanilla. Or just make a fruit salad and put your ice cream with it.
---
3

Make an Affogato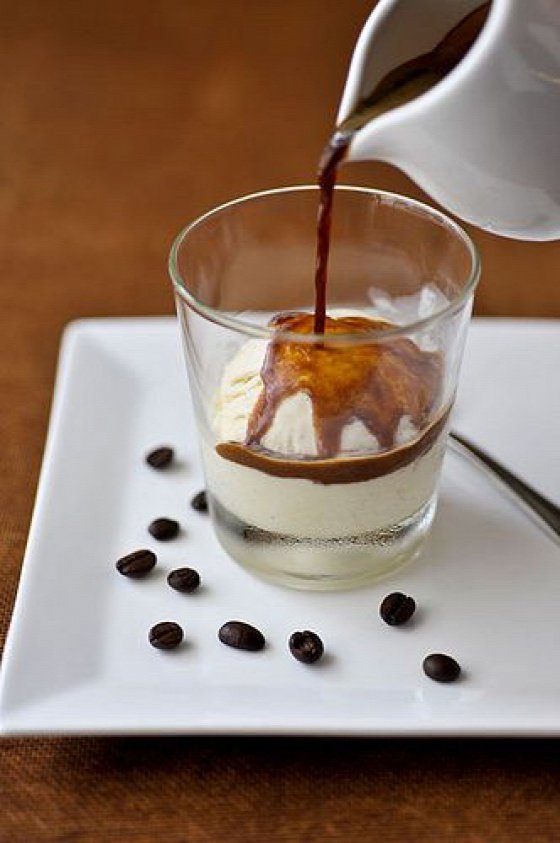 Never heard of it? If you love coffee you won't be able to resist this. An affogato is a very Italian way to eat ice cream. And it's oh so simple but oh so delicious. All you have to do is scoop some vanilla ice cream into a bowl and then pour a shot of hot espresso over it. Eat it as it starts melting. Yum.
---
4

Make an Ice Cream Sundae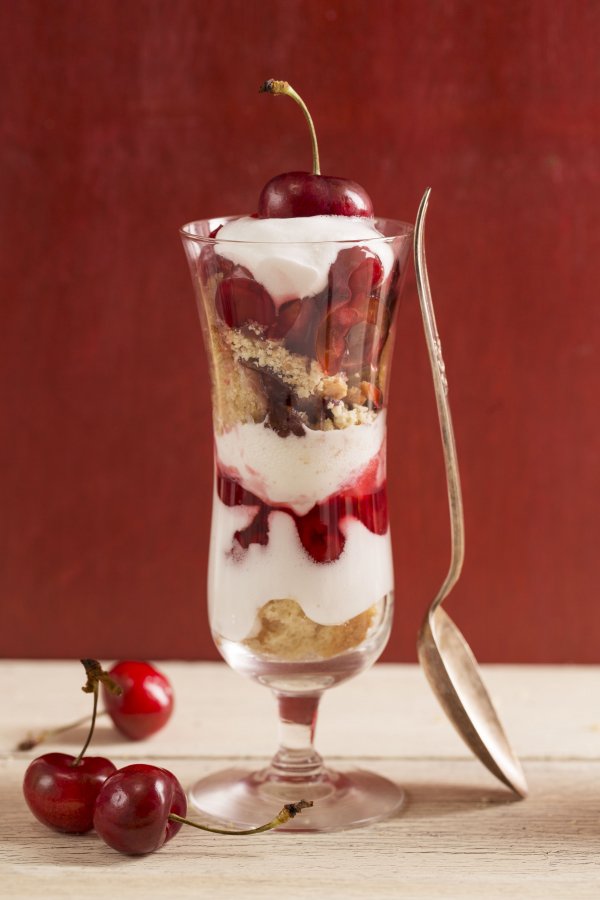 This is such an easy way to pimp up ice cream – and you can use all sorts of flavor ice cream for this. It looks better if you have a tall glass but it's just as tasty whatever you serve it in. Cut up pieces of fresh fruit (or even use some from a tin). The basic sundae is just layers of fruit and ice cream but you can add in layers of granola, cookie crumbs, even cake crumbles. You can add syrup or jam. And don't forget the cream on top (and a cocktail cherry if you have them). Add sprinkles, toasted nuts. pop in a chocolate cigar or wafer … go to town!
---
5

Make It Boozy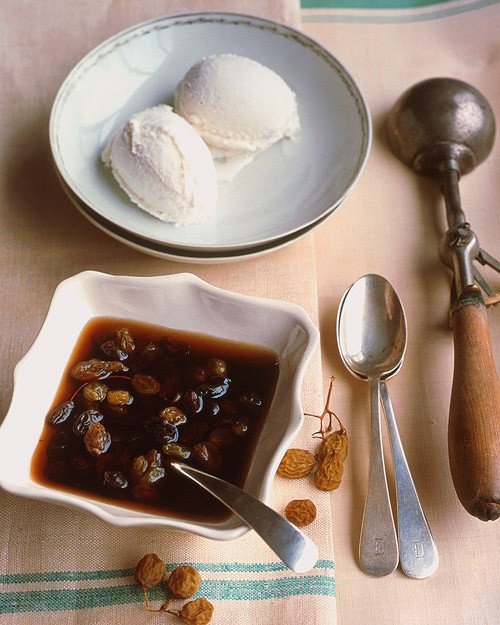 I saw the Barefoot Contessa do this it as I love rum and raisin ice cream, thought it was great. This takes a bit of aforethought so you can't just grab it on a whim. Soak some raisins in rum for at least 12 hours. Then simply add to ice cream.
---
6

Make an Ice Cream Cake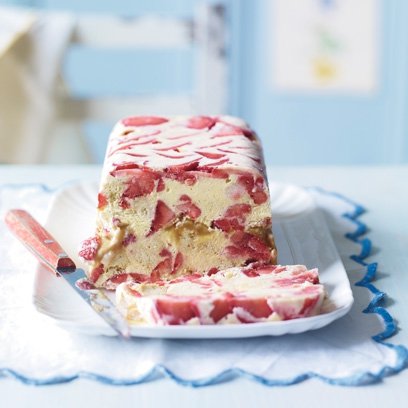 If you don't mind a little work and waiting a little bit, you can turn a tub of vanilla ice cream, shortbread and strawberries into a showstopper dessert. Here's where to go find the recipe redonline.co.uk
---
7

Use Your Imagination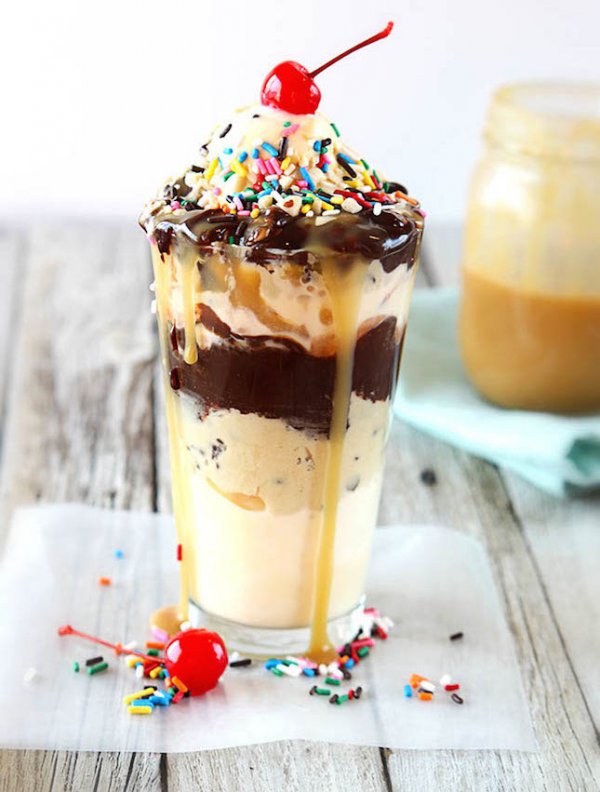 You can grind up those thinking gears when you look in your pantry. There's probably a dozen things lurking in there that can make ice cream even better.
- Crush some pistachios for a quick delicious crunch
- Add a shot of Bailey's to vanilla, chocolate or coffee ice cream
- Crumble up some brownies or nut brittle
- Add cereal or granola
- Swirl peanut butter (better if it's crunchy) into chocolate ice cream
- Make an ice cream sandwich – large cookies, whoopie pies, even a donut cut in half
All it takes is a little creative thinking. Mint choc chip with strawberries and balsamic glaze anyone?
All that's left for me to say is ENJOY!
---
Comments
Popular
Related
Recent