7 Classy Cocktails for Girls' Nights in ...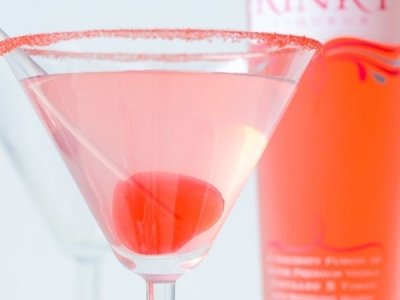 What girly night is complete without some classy cocktails? You're sure to impress your friends when you whip out your cocktail shaker and martini glasses and shake up some of these. Not to mention they'll give you something new to order next time you're at the cocktail bar. Try out these classy cocktails and find your favourite one.
1.

Moscow Mule

A Moscow Mule is a cocktail which is not only refreshing but it's also delicious. It's a great way to start off your evening of classy cocktails, as it's easy peasy and won't totally use up all of your liquor collection.

Ingredients:
2 parts vodka
1/2 parts lime juice
Ginger beer
Ice

Directions:
Squeeze the lime into a Collins glass, then drop in the empty lime half. Add a few ice cubes, then pour in the vodka, followed by the ginger beer. Make sure you serve this cocktail with a stirring rod for extra class.
2.

Long Island Iced Tea

If you are looking for the ultimate showstopper, a Long Island Iced Tea is definitely the cocktail to make. It's tasty and tropical and will leave you wanting more - just watch yourself though, this cocktail is dangerously easy to drink.

Ingredients:
1/2 parts light rum
1/2 parts gin
1/2 parts vodka
1/2 parts silver tequila
1/2 parts triple sec
1 part fresh lime juice
1/2 parts simple syrup
1 part cola
Lemon slice

Directions:

Build up layers of each liquor plus the juice and syrup in a Collins glass. Top with the cola, stir, then garnish with the lemon slice.
3.

Bamboo Cocktail

This classy cocktail originates in the late 1800s in Japan. It's got a range of different interesting flavours which all fuse together to make one very impressive drink.

Ingredients:
1 1/2 parts dry sherry
1 1/2 parts dry vermouth
2 dashes orange bitters
1 dash Angostura bitters
Lemon
Ice

Directions:
Combine the bitters, ice, sherry and vermouth in a mixing glass and mix until completely cold. Strain into a chilled cocktail glass, add some lemon as garnish and voila! A bamboo cocktail.
4.

White Spider

Apparently the White Spider was the drink of choice among fashion journalists in London - could you get any classier? Don't let the egg white put you off - you can buy 100% safe egg whites in a carton from your local supermarket. They mustn't be left out though, they really make this drink.

Ingredients:
1 small egg white
1 tbsp superfine sugar
1 cup lemon juice
1 1/2 parts gin
3/4 parts triple sec
One third of a teaspoon of plain sugar

Directions:
Combine the egg white, superfine sugar and lemon juice to create a sour mix. Fill your cocktail shaker with ice, add 1.5 parts of the sour mix, the triple sec, plain sugar and the gin then shake until completely chilled. Strain into a cold cocktail glass. Yum!
5.

Pomegranate Martini

This drink is one of Oprah Winfrey's favourites. Need I say more? If it's good enough for Oprah it's certainly good enough for a girls' night in. Plus you're drinking pomegranate juice at the same time, which is totally a superfood. That means it's healthy, right?

Ingredients:
1 part Absolut Citron vodka or silver tequila
1/2 parts triple sec (preferably Cointreau)
Three quarters of a cup of pomegranate juice
Ice
Pomegranate
Lemon

Directions:
Shake all ingredients together in a cocktail shaker. Strain into a chilled martini glass and garnish with pomegranate and a squeeze of lemon.
6.

The Bronx

For a supremely classy cocktail, The Bronx is definitely the one to choose. Its origins are around the 1920s in New York - think The Great Gatsby - and is super smooth. Grab some vermouth and start practicing now.

Ingredients:
1 1/2 parts gin
1 part orange juice
1/2 parts sweet vermouth
1/2 parts dry vermouth
Orange peel

Directions:
Add all ingredients to your cocktail shaker and shake well. Strain into a glass and garnish with the orange peel.
7.

Woo Woo

The Woo Woo is not only great fun to say, but is a simple cocktail to whip up in no time. It's tasty and sweet and definitely one to add to your cocktail repertoire. Not to mention that any excuse to buy peach schnapps is a good one…

Ingredients:
1 part vodka
2 parts peach schnapps
Lime
Cranberry Juice

Directions:

Add the vodka and schnapps to a cocktail shaker and shake until combined. Pour into a tumbler and fill with cranberry juice and a squeeze of lime. Delicious!

I am really looking forward to hearing how you went making these cocktails. They're always fun to try, and even more fun to experiment with. Just be careful that you take it steady, or else you'll definitely be regretting it the next morning. What is your favourite cocktail?

{{#comments_count}} Show Commnents ({{comments_count}}) {{/comments_count}}