By mixing and matching ingredients for stuffed burgers, you can take the plain old average burger to an entirely new level. You can even buy a tool that allows you to make patties that you can stuff! I have one and it works great! It's really fun to try new combinations when you grill up a few patties, and stuffed burgers allow each person to customize their own burger. You'll never look at burgers the same way after hearing about all the great ingredients for stuffed burgers.
1

Queso Fresco and Green Chilies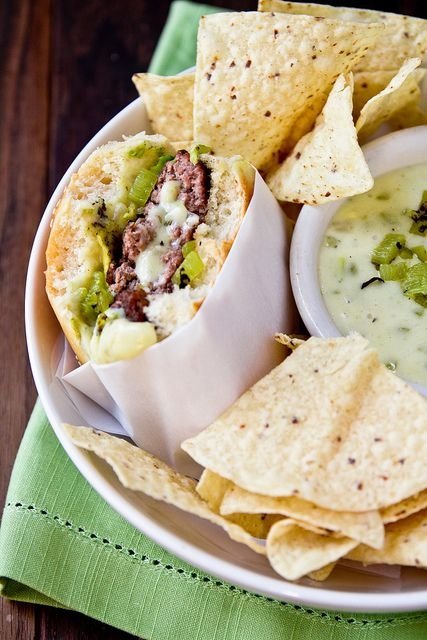 These are probably my favorite ingredients for stuffed burgers because they meld (melt?) together easily and taste wonderful. I typically use canned green chilies, but freshly roasted ones taste heavenly if you can get your hands on them. Queso fresco is a soft Mexican cheese that doesn't get too melty, but softens nicely and complements the spiciness of the green chilies.
2

Cheddar and Mushrooms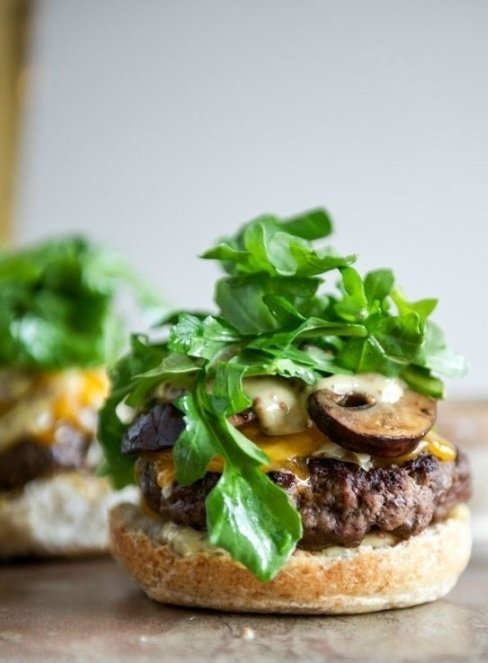 There's something about cheddar cheese and sliced mushrooms that just go with a burger. You can use shredded or crumbled cheddar cheese, which melts really well so you can bite into a tasty gooey burger you'll never forget. Adding the mushrooms adds flavor and texture and is a wonderful way to stretch your ground beef just a little further.
3

Swiss and Spicy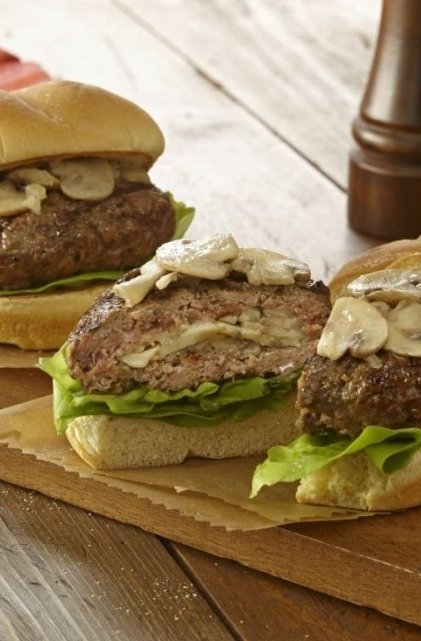 Swiss cheese is another flavor that goes really well with burgers. Stuff yours with a slice of Swiss, a dash of horseradish and a drizzle of steak sauce. The combination of these three ingredients comes together to make a burger that tastes just like one you get at an upscale restaurant. You're going to love it, I promise!
4

Bacon and Cheese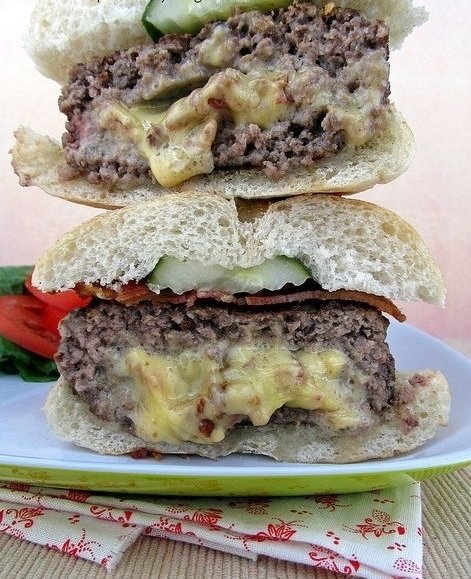 Of course you can't go wrong by adding bacon to a stuffed burger, right? Mix it with your favorite kind of cheese for a crunchy but melty burger that will taste so good you might want to make yourself two. Cheddar and pepperjack are both great choices to combine with crispy cooked bacon.
5

Salsa and Avocado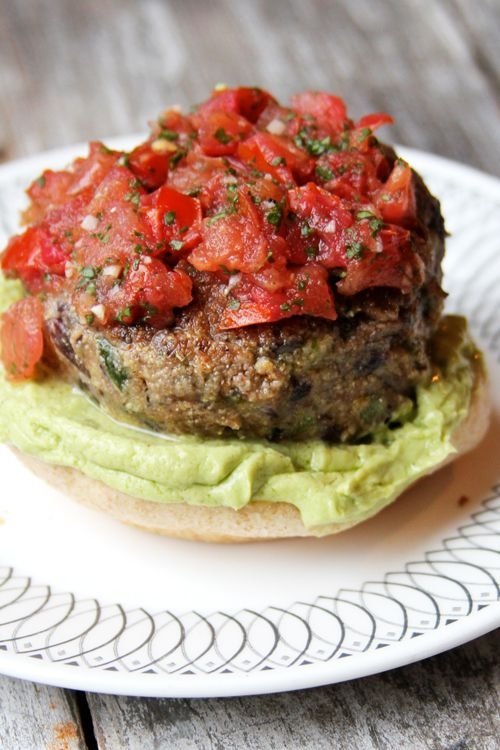 For a south of the border treat, try stuffing your burgers with a scoop of salsa and some cubes of avocado. Use store-bought salsa or make your own by combining diced tomatoes, onions, jalapenos, lime juice, salt and pepper. Fill the cavities of your burgers with this delicious mixture, add the avocado, and grill.
6

Cuban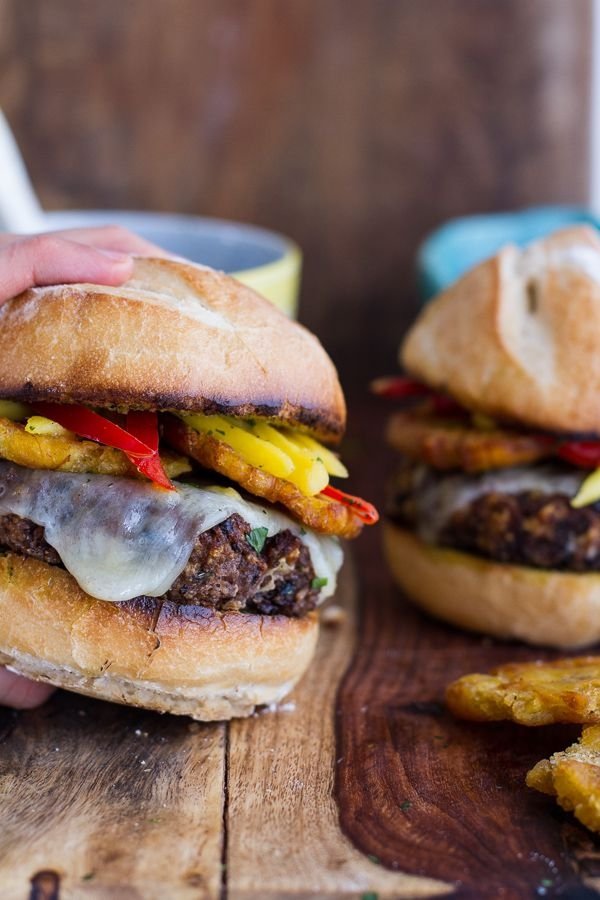 I love Cuban sandwiches, but it's easy to reproduce the flavor if you're having burgers. Simply stuff your burgers with sliced ham, pulled pork, pickle slices and a squirt of mustard. You obviously won't be able to put in a whole lot of each filling, but the flavor combination when you take a bite will more than make up for it.
7

Bruschetta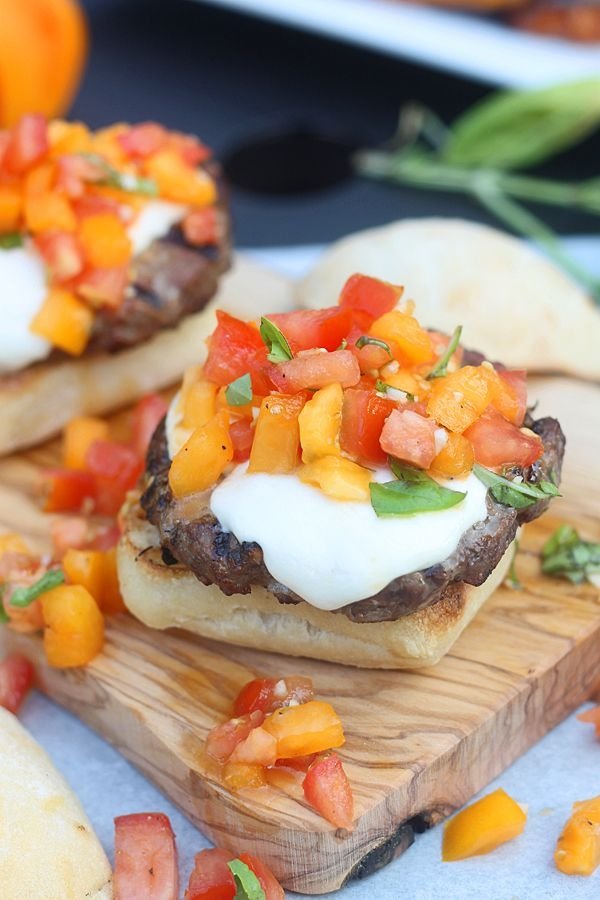 To make this tasty combination, pack your burger cavity with diced tomatoes, fresh sliced basil leaves, bits of mozzarella cheese and just a dash of balsamic vinegar. Each bite will taste better than the last. You'll want to eat this burger every night!
Do you enjoy stuffed burgers or are you more of a traditional burger type? I love a stuffed burger and it's super fun to try out new combinations of fillings. Which one do you think you'll try first? Do you have any other ideas for stuffing an epic burger? Please share your favorites!