Pasta is a fast and easy dinner and having a repertoire of delicious pasta sauces lets you create new and tasty meals all the time. The great thing about the following recipes is that they work equally well no matter which shape and type of pasta is your favorite. Use them on long, thin noodles, bow tie pasta or even gluten-free pasta. Invite over friends and family and prepare to wow them with your delicious pasta sauces.
---
1

Roasted Garlic Pasta Sauce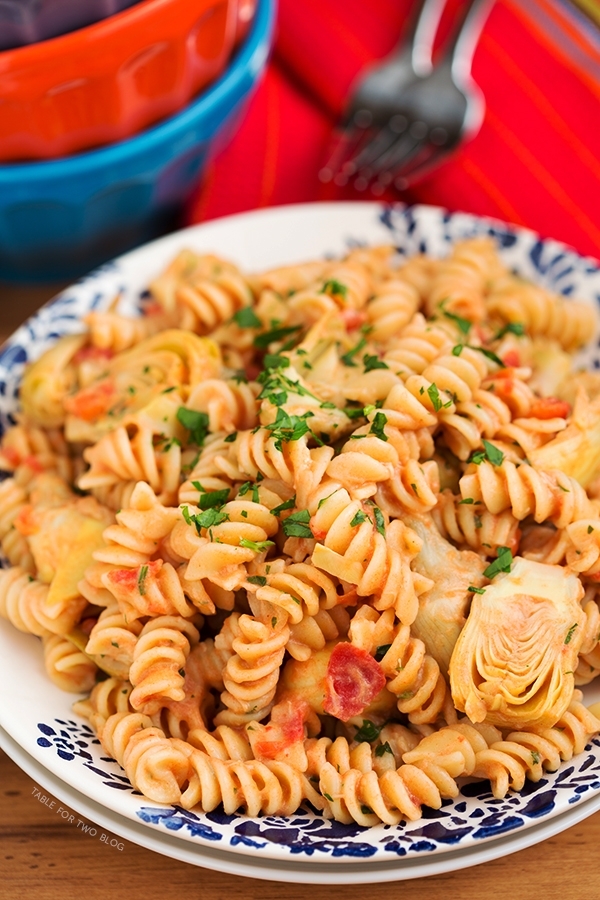 If you love the flavor of garlic in your pasta, this is the sauce for you! In addition to the garlic, the sauce contains several authentic Italian ingredients that meld for a pasta sauce you'll want to eat all the time. There's a reason it's my first on the list of delicious pasta sauces.
Ingredients:
1 large onion, chopped
3 tablespoons extra-virgin olive oil
1 tablespoon minced garlic
1/4 cup tomato paste
1 1/2 teaspoons salt
1 teaspoon balsamic vinegar
1/2 teaspoon hot sauce
1/4 teaspoon crushed red pepper
1/4 teaspoon Italian seasoning
1/4 teaspoon dried basil leaves
2 (28-ounce) cans whole Italian plum tomatoes, with their juices
3 whole heads roasted garlic, cloves removed from peels
Directions:
Sauté the onion in the oil in a large saucepan until they're soft and a little bit golden. This should take about 4 to 6 minutes. Toss in the garlic and cook the mixture for a minute, stirring the entire time. Add the tomato paste, salt, balsamic vinegar, red pepper, hot sauce, Italian seasoning and the basil and continue cooking the sauce for about a minute. Mash up the tomatoes in their juice and put them in the pan. You can do this with your hands or a mashed potato utensil. Stir the sauce to mix the ingredients, then simmer it for about 20 minutes. Give it a good stir now and then. Add the garlic cloves and cook the sauce for at least another 30 minutes, but up to 45 more minutes. Serve over pasta.
Source: foodnetwork.com
2

Cream Sauce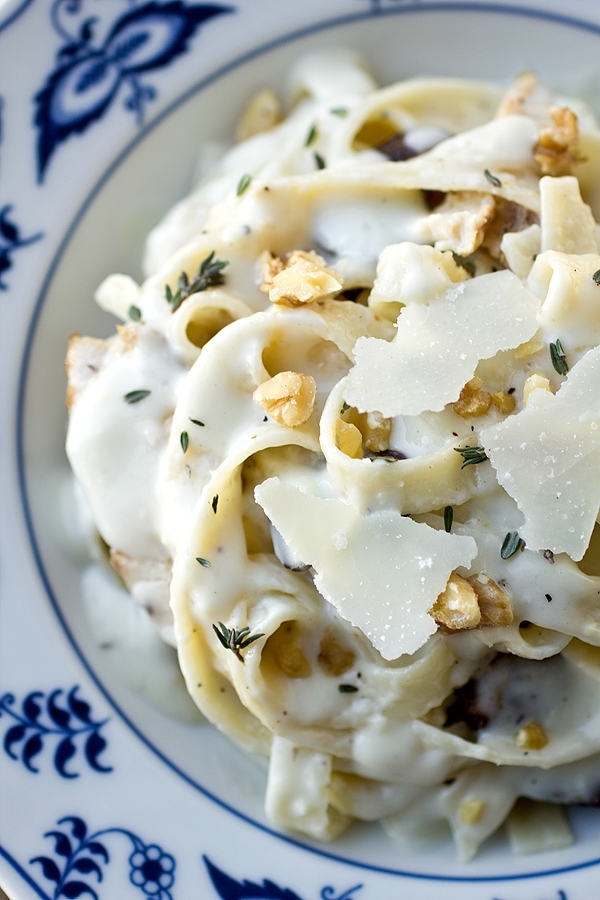 If creamy pasta sauces are your preference, this is an ideal, but different twist on the classic white sauce. It only has a couple of ingredients, but it's big on flavor so you'll have lots of leftovers for lunch tomorrow.
Ingredients:
¾ cup heavy cream
2 tablespoons butter
½ teaspoon salt
2 tablespoons chopped flat-leaf parsley
1/3 cup grated parmigiano-reggiano cheese
Directions:
Combine the cream, butter and salt in a skillet. Simmer the mixture and allow it cook until it thickens, which takes about 4 minutes. Take the pan off the burner and add the parsley, stirring to combine. Toss in the cheese and stir the sauce well before pouring it over cooked pasta.
Source: rachaelraymag.com
---
3

Palermo Style Sauce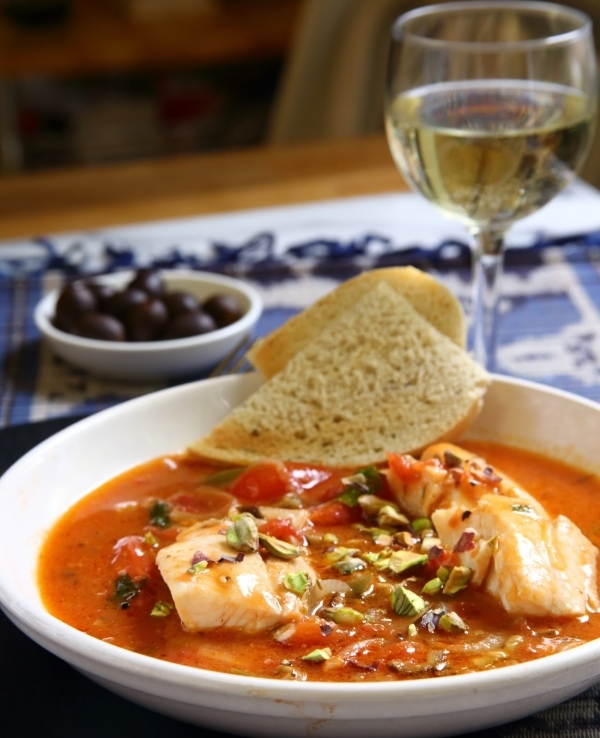 If you've ever been to Italy and want to relive the food and atmosphere, try Palermo style sauce. Packed with fresh ingredients and lots of flavor, this pasta sauce is a great pick if you want something healthy and lower in calories than cheesy, creamy pasta sauces.
Ingredients:
½ cup extra-virgin olive oil
8 cloves garlic, sliced
6 cups cherry tomatoes, quartered
3 cups white wine
3 lemons, quartered
¾ cup green olives, such as Nocellara
¼ cup capers, rinsed
8 sprigs fresh oregano, plus 3 tablespoons coarsely chopped oregano
3 tablespoons coarsely chopped Italian parsley
½ teaspoon salt
Freshly ground black pepper to taste
Directions:
Heat half the oil and the garlic in a Dutch oven. Cook the garlic until golden brown, which should take just a minute or two. Add the tomatoes, wine, lemons, olives, capers and oregano sprigs. Stir the sauce and simmer it until the sauce is reduced to about 6 cups. Make sure it never boils. Add the rest of the oil, oregano and the parsley. Pull out the lemons and the springs of oregano before serving.
Source: eatingwell.com
---
4

Avocado, Basil and Lemon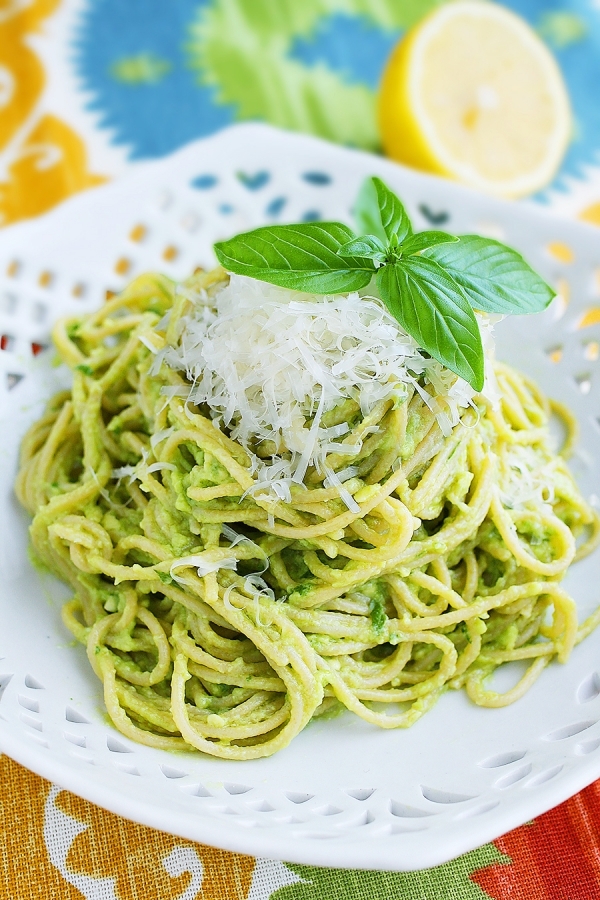 Avocado creates a really creamy base for pasta sauce. Combined with lemon and basil, you'll get a light sauce that has lots of flavor reminiscent of Italian cuisine. Serve this pasta sauce on a summer night. It's perfect for backyard dining.
Ingredients:
5 ripe avocados
Juice of 2 lemons
2 garlic cloves
5 tablespoons olive oil
Handful of fresh basil
Salt
Freshly grated Parmesan cheese
Directions:
Cut the avocados in half and scoop the flesh into a blender or food processor. Add the lemon juice, garlic, oil, salt and basil. Puree the mixture until it's smooth. Mix the sauce into the pasta and top with Parmesan cheese.
Source: theguardian.com
---
5

Basil Pesto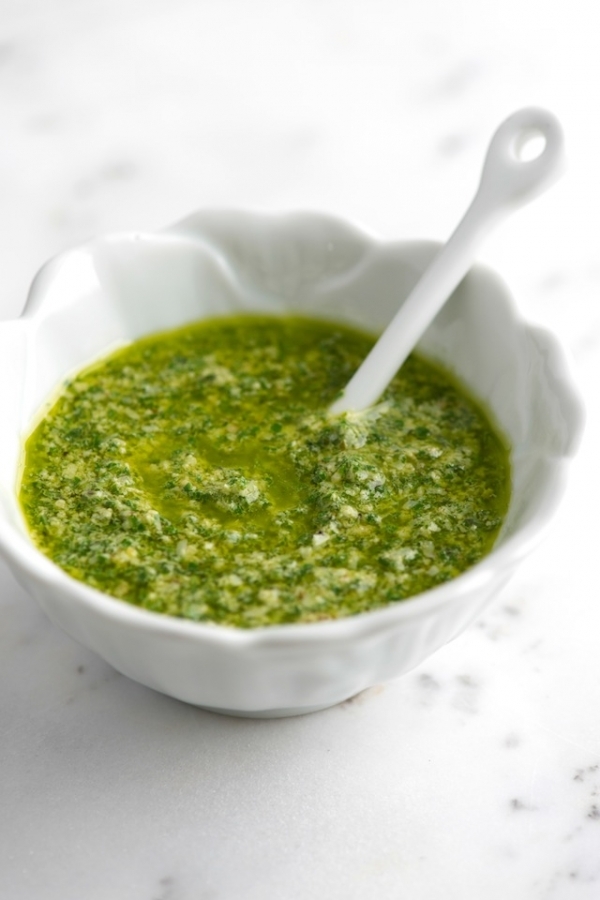 Basil has a fresh, summery flavor that's perfectly paired with pasta. Use it to make this pesto sauce and you won't be sorry. It's fast and easy and it tastes so great, you might have a hard time pushing away from the table.
Ingredients:
A couple spoonfuls pine nuts
2 cups of lightly packed basil
1 clove garlic
Dash of salt
½ cup olive oil
½ cup grated Parmesan
Directions:
Put all the ingredients in a food processor and blend until it reaches the desired consistency. Add more oil, as needed as you process the pesto. Stir in the Parmesan cheese just before serving.
Source: oprah.com
---
6

Mushroom Bourguignon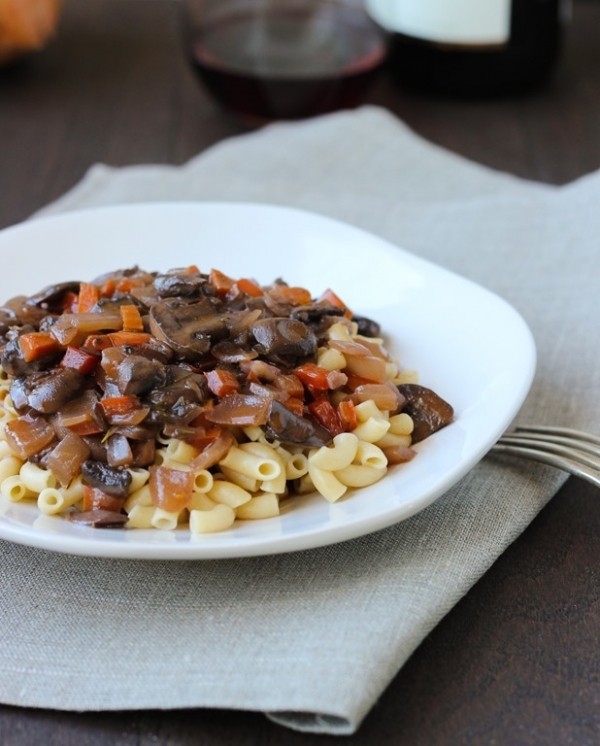 This is a great alternative for meat sauce if you're a vegetarian. It's also perfect if you love mushrooms as much as I do. This recipe is perfect for impressing guests because it tastes good, looks decadent and is really easy to prepare.
Ingredients:
2 tablespoons olive oil
2 tablespoons butter, softened
2 pounds Portobello mushrooms, in 1/4-inch slices (save the stems for another use) (you can use cremini instead, as well)
1/2 carrot, finely diced
1 small yellow onion, finely diced
2 cloves garlic, minced
1 cup full-bodied red wine
2 cups beef or vegetable broth (beef broth is traditional but use vegetable to make it vegetarian; it works with either)
2 tablespoons tomato paste
1 teaspoon fresh thyme leaves (1/2 teaspoon dried)
1 1/2 tablespoons all-purpose flour
1 cup pearl onions, peeled (thawed if frozen)
Egg noodles, for serving
Sour cream and chopped chives or parsley, for garnish (optional)
Directions:
Heat a tablespoon of olive oil and a tablespoon of butter in a Dutch oven. Sear the mushrooms over high heat until they turn dark, but don't release any fluids. Set them aside. Reduce the heat to medium and pour in the other tablespoon of olive oil. Add the carrots, onions, thyme and salt and pepper to the pan. Cook them for about 10 minutes, or until the onions begin to brown. Add the garlic and cook for another minute.
Add the wine and use it scrape any stuck on bits from the bottom of the pan. Turn the heat to high and reduce the mixture by half. Add the tomato paste and broth and stir to combine. Return the mushrooms to the pan and simmer the sauce for about 20 minutes. Toss in the pearl onions and simmer for another 5 minutes.
Mash together the flour and the butter and stir it into the sauce. Simmer for another 10 minutes. Serve on pasta with sour cream, chives and parsley.
Source: smittenkitchen.com
---
7

Parmesan Sauce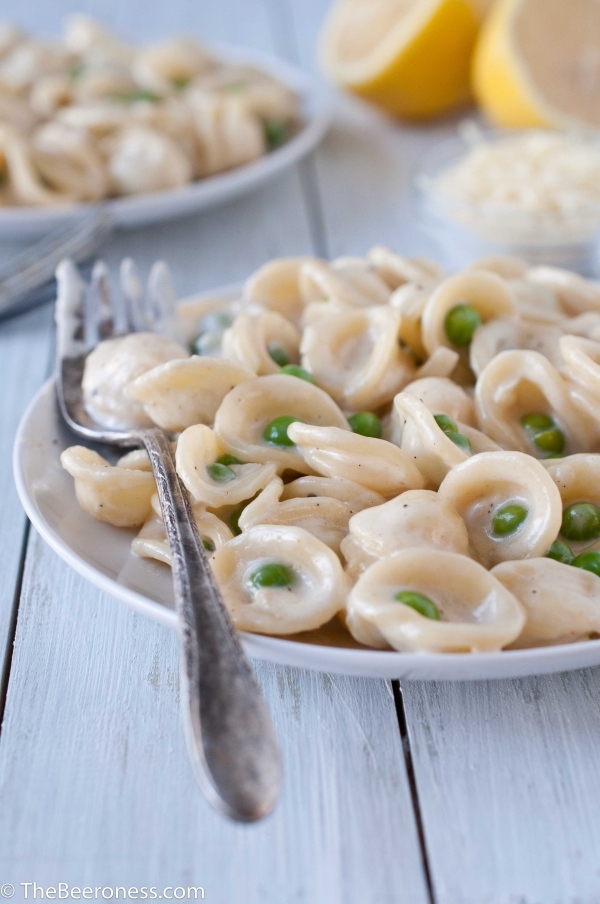 If you like keeping it simple, this is the sauce for you. Low on ingredients, but big on flavor, you'll use this recipe again and again.
Ingredients:
1 stick unsalted butter, softened
½ cup grated Parmesan cheese
Directions:
Put the butter and cheese in a food processor and blend until well combined. Toss with hot pasta for a melted and buttery flavor. Toss in parsley, lemon juice, black pepper or crushed red pepper for more flavor.
Source: huffingtonpost.com
Which one looks like it'll be your new favorite? What's your go-to pasta sauce recipe?
---
Comments
Popular
Related
Recent