13 Quick ⏲ and Easy 👍🏼 Hacks to Making a Delicious 😋 Smoothie 🍓🍌 ...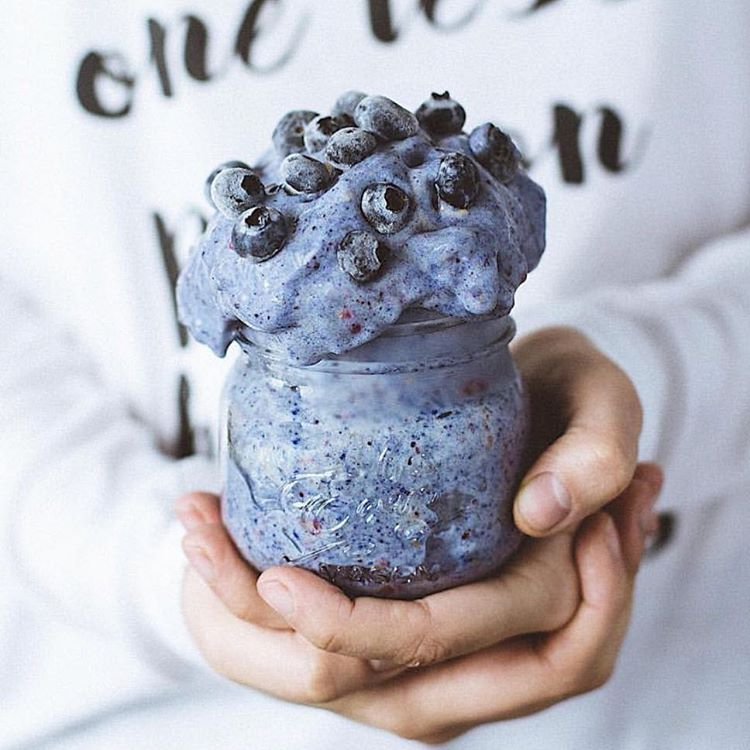 A smoothie makes the best meal or snack after a workout or when you get up in the morning. Sadly, when you make your own smoothies, it can be hard to get them as smooth and creamy as the one you get at a juice bar. That's why you need these hacks from DailyBurn.com, each of which will help you get the most perfect smoothie each and every time. Drink up!
1.

Make Frozen Smoothie Cups
Always running late during the week and don't have a spare second to measure out your ingredients? You can save time by buying the fixings beforehand, blending up your beverage over the weekend, and freezing the mixture in muffin tins. Throw your "smoothie cups" in a blender for breakfast ready in a flash.
Here's a potentially life-changing hack: Most detachable blade blenders can accommodate a small mouth mason jar. This means you can blend and then take your smoothie on the road, no sweat (and no extra clean up)! Just make sure you're ready for a challenge since you'll have to stage a balancing act to get the mason jar attached to the base without the ingredients falling out.
Try freezing coffee in ice cube trays and then adding it to your blender the next time you make a smoothie. This trick is great if you don't usually have cold brew in the fridge. You can also freeze fresh spinach or kale in ice trays so you'll always have some on hand.
4.

Save and Store Bananas
Got ripe 'naners but not ready to chow down just yet? You can save them for later by storing them in the freezer. Make sure to peel and chop them up though — that way tossing them into your blender is a breeze. (We also love pairing frozen banana slices with Nutella, peanut butter or almond butter as a healthy dessert!)
Veggie haters, this one's for you. Sneak spinach, kale or broccoli into your blender if you have trouble getting greens in your diet. Pick the right green smoothie recipe and the sweetness of apple, honey or fruit juice will neutralize the bitter taste of the vegetables.
For a smoothie that delivers the nutrients your body needs to stay full or recover from a demanding workout, be sure to add protein powder into the mix. If you don't have the powdered stuff on hand, try silken tofu or peanut butter.
Lactose-intolerant but want the velvety texture of yogurt-based smoothies? Use avocado or instant pudding mix to add creaminess sans dairy. Xatham gum, featured in this no soy,dairy-free chocolate frosty, will also do the trick.
For a heart-healthy way to start the day, add some rolled oats or a few spoonfuls of cooked oatmeal to your creation. We recommend grinding the oats in a blender beforehand so you'll end up with a powder that won't overpower the texture of your smoothie.
While adding your ingredients in the wrong order isn't necessarily a bad thing, the pros know that getting the order right can streamline the process and extend the lifespan of your blender. Add liquid or yogurt first, then soft fruits, vegetables, and ice on top or last. This lubricates the blender's blades so they'll easily cut through the harder stuff.
If you're not working from a recipe, begin with less milk or water. It's easier to add more soymilk or water after the fact than it is to round up additional veggies.
No need to go all out from the get-go! Begin at the lowest blender speed, then work your way up to higher ones as needed. You won't put as much wear and tear on the blender's motor or the blades.
If you've got one smoothie serving plus a little to spare, make popsicles! If a popsicle mold isn't handy, grab some paper cups or ice trays, fill them with the leftovers, and pop toothpicks in as handles. You can also use smoothie leftovers to make fruit leather, a kid-friendly snack (but you'll need a dehydrator).
Make clean up a breeze by simply blending dish soap and a little water once you're done! Be sure to rinse thoroughly so you get all the soap out before letting the pitcher dry.
{{#comments_count}} Show Commnents ({{comments_count}}) {{/comments_count}}