If you're on a budget, then preparing food can sometimes seem like a chore rather than a pleasure as you budget, coupon, and try to come up with frugal meals that are still tasty. I know how daunting this can seem because I've been there and watched my mother go through it too. I learned years ago that making frugal meals at home can actually be less stressful than we sometimes make it. Often times, the idea of budgeting is worse than the actual action of it. Food should still be able to be a filling, nutritious, and pleasurable experience without you having to eat off the dollar menu at McDonald's. That won't get you anywhere but an expanded waistline and isn't going to teach you how to budget your meals in the long haul. To show you just how tasty, simple and stress-free frugal meals can be, I found some pretty awesome recipes that I think you'll like. Not only are they cheap, but also filling, nutritious, and delicious!
---
1

Banana Breakfast Shake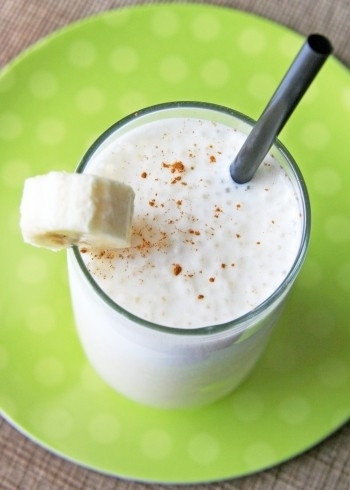 Breakfast isn't only the most important meal of the day, but also one of the easiest frugal meals to make. Here in this shake, super inexpensive bananas are paired with inexpensive oats and yogurt. l like to buy yogurt in bulk when Greek yogurt goes on sale for a dollar. The total cost of this meal is less than $2 per serving and you'll have plenty of leftover bananas and oats to make this all throughout the week. Keep a bag of frozen banana slices in your freezer so you can make these anytime you want, and you'll also get a frostier treat than using fresh bananas. I like to buy bananas when they are browned and marked down at the store. This will save you even more money and they're so much sweeter this way!
****
Ingredients:
1 chopped, frozen banana
1/3 cup rolled oats
Pinch of cinnamon
1 packet of your choice sweetener or 1 tsp. honey
1 container of plain Greek yogurt (try to buy it on sale)
1 tbsp. peanut butter, almond butter or flaxseeds (optional)
1 cup water
1 cup ice
Directions:
Blend all of the ingredients in a blender in the order listed.
Drink immediately or pack in a to-go thermos to drink on the way to work.
**Source: **marthastewart.com
2

Turkey Chili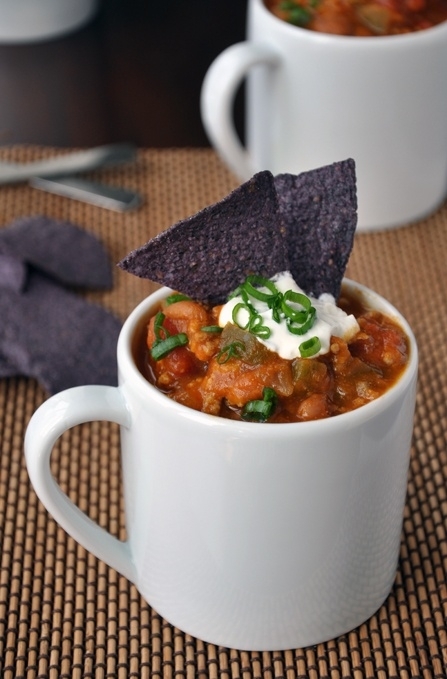 Maybe you're in the mood for something hearty for lunch or dinner. This recipe has it! It can be made for four people, or you can save the leftovers and enjoy them for lunch or dinner through the week. It comes out to a total cost of about $7 to prepare, but considering it feeds 4 or serves 3 days of leftovers, the cost per serving is actually quite nice, just coming in under $2 per serving.
Ingredients:
1 pound of ground turkey (try to buy lean varieties)
1 can of chili beans (drained and rinsed)
1 can of black beans (drained and rinsed)
1, 14-ounce can of diced tomatoes
1 can of tomato paste
2 teaspoons chili powder
Directions:
Brown ground turkey in a skillet and drain.
In a large pot, combine black beans, chili beans, diced tomatoes (do not drain) and tomato paste and bring to a boil. Add in the cooked ground turkey. Stir in chili powder.
Let simmer for 30 minutes on low heat. Serve with crackers or a slice of whole wheat bread.
Source: myfrugalfitness.com
---
3

Baked Eggs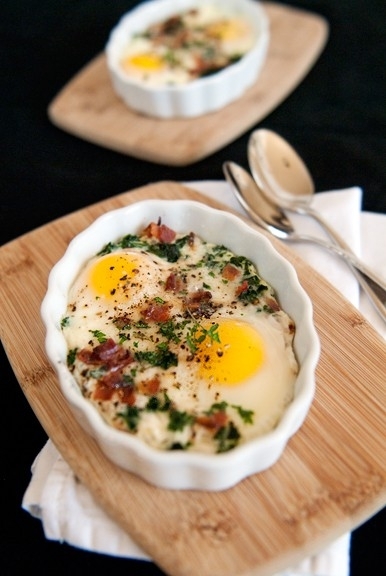 Eggs are incredibly nutritious, satisfying, and inexpensive. A carton can serve plenty of people and one of the easiest ways to prepare eggs is to bake them! You can also hard boil them if you like for cheap snacks. In this recipe, eggs are baked, which makes this a great recipe for breakfast, lunch or dinner. Feel free to add in some fresh herbs like parsley or cilantro, and even some jarred salsa, which I like to do for taste and extra veggies. You can omit the prosciutto in this recipe, which will make it more expensive, or just sub in some regular deli ham if you want. Per serving this comes out to under $1 per person as is below.
****
Ingredients:
1 teaspoon butter or oil
4 slices tomato, seeded
4 small slices prosciutto (or regular ham)
½ tablespoon fresh oregano or 4 basil leaves
4 eggs
Salt and freshly ground black pepper.
Directions:
Preheat oven to 375ºF. Place a rack in the middle of your oven. Grease 1-quart dish with butter or oil.
Line bottom of dish with tomato slices. Top tomato with slices of prosciutto. Layer oregano/basil on prosciutto.
Carefully crack eggs into baking dish. Place whole dish on a cookie sheet.
Bake dish until egg whites are mostly set, between 14 and 17 minutes. According to Bittman, "because the dish retains heat, egg will continue to cook after you remove it from the oven, so it is best to undercook it slightly."
Salt and pepper to taste. Serve.
Bittman Variations: "You could put chopped cooked spinach or cooked asparagus in bottom of cup, with a little cream. Or place the egg on a bed of chopped ham, bacon or sausage. Sprinkle with Parmesan if you like."
**Source: **cheaphealthygood.blogspot.com
---
4

Sloppy Jacks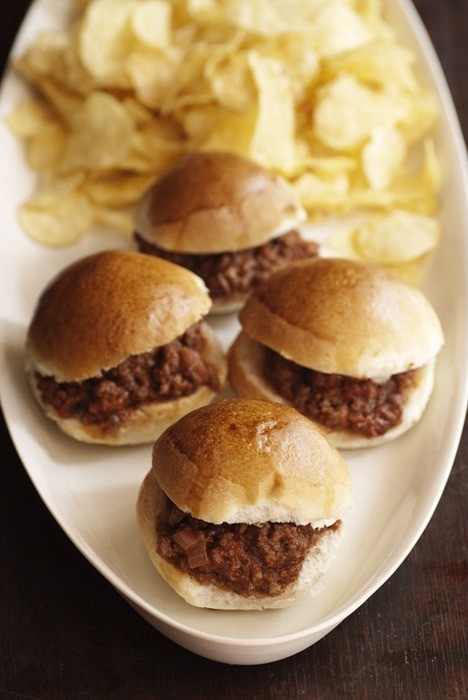 One of my favorite recipes when I was a little girl was sloppy joes. I loved them so much and they are incredibly cheap, so they were easy for my mom to throw together for any lunch or dinner. The kind we ate weren't so healthy, but you can make a recipe at home in minutes that is healthier than the original, and in my opinion, beats the old version I used to eat, hands down! This recipe uses ground turkey instead of ground beef for a cheaper option. I even like to sub in canned tuna or canned chicken to make it even cheaper, so do what works for you. I have even heard of many vegetarians who sub in oats or lentils for meat, making it even lower in costs and fat. Do what works for you, get creative and best of all, enjoy this delicious frugal recipe once or even twice a week!
****
Ingredients:
1 pound ground turkey
1 small onion, chopped
1/2 cup ketchup (I like sugar-free ketchup or just use tomato paste)
1/4 cup water
1 teaspoon chili powder
1 15-ounce can plain pumpkin (not pie filling)
1 teaspoon apple cider vinegar
Pinch black pepper
Whole wheat buns (or whatever buns you like)
Directions:
In a large nonstick skillet, cook meat and onion over medium heat until meat is no longer pink. Drain and return to pan. Add ketchup, water, chili powder, pepper and vinegar and mix well. Stir in pumpkin, cover, reduce heat to low, and simmer 10 minutes.
Options: Add brown sugar if you like it sweeter, hot sauce if you like it spicier, and chopped green pepper if you want a one-pot meal; you can also serve over baked potatoes.
NOTE: The pumpkin is a power-packed nutrition addition to this recipe as well. It is super high in vitamin A!
**Source: **cheaphealthygood.blogspot.com
---
5

Peanut Butter and Jelly Oatmeal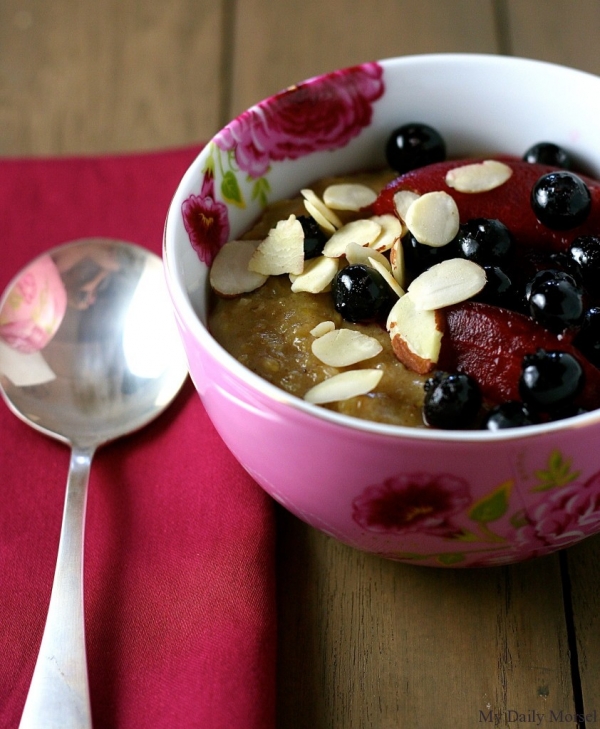 I was always a fan of breakfast for dinner, and a huge fan of the PB&J sandwich as a quick meal. This recipe uses both ideas and implements inexpensive, super-healthy oats to create a filling and satisfying meal. You can eat this for breakfast or for dinner, and feel free to sub in almond butter for peanut butter if you're allergic. To make it even cheaper, you can make you own nut butters at home in a food processor or high speed blender using nuts you buy in the bulk section. You could even sub in sugar-free jelly or real berries in exchange for the regular jelly used in the recipe to make it healthier.
****
Ingredients:
1 cup dry 5-minute oats
1 cup water
1/2 cup skim milk
About 1/2 teaspoon vanilla extract
1 or 2 tablespoons natural creamy peanut butter
1 or 2 tablespoons your favorite jelly
Kosher salt to taste
Directions:
Combine oats, water, and milk in a small pot. Heat over medium.
After a minute or two, add vanilla extract, peanut butter, jelly, and salt to taste. Stir to combine, though the peanut butter will gradually melt into the mixture as the oatmeal heats up. Cook a few minutes, stirring occasionally.
When the oatmeal reaches your desired consistency, taste it. If you'd like a little more of either PB or J, add it in.
Serve, and wonder why you're not eating this for every meal.
**Source: **cheaphealthygood.blogspot.com
---
6

Quick Veggie Salad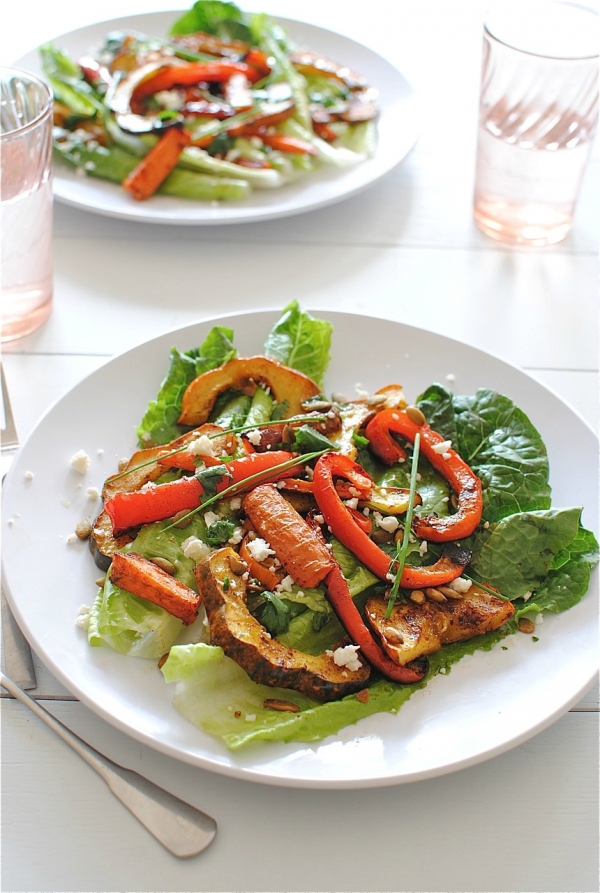 I love this recipe because not only is it from Rachel Ray, but it is also filling, healthy and so versatile! This recipe uses nothing but veggies tossed together in an inexpensive marinade. Use whatever meat you have on hand, like canned tuna, canned chicken, cooked beans or even fresh cooked fish, chicken or tuna, and toss some in for some extra protein. Alternatively, you could just use some nuts to toss in to make this more filling. I love making this recipe to keep in the fridge. It makes 4 servings and I can add in whatever proteins I want each day.
****
Ingredients:
1 zucchini, diced
1 yellow squash, diced
1/2 pint red cherry tomatoes
2 tablespoons Dijon mustard
3 tablespoons balsamic vinegar
1/4 small red onion, grated
1/4 cup extra virgin olive oil (EVOO) (optional)
Salt and freshly ground black pepper
Directions:
In a medium size bowl, toss together the zucchini, squash and tomatoes.
In a small bowl, combine the Dijon mustard, balsamic vinegar and the onion.
Whisk the EVOO into the mustard mixture until combined. Season with salt and pepper and pour over the vegetables.
Source: rachaelray.com
---
7

The Frugal Green Smoothie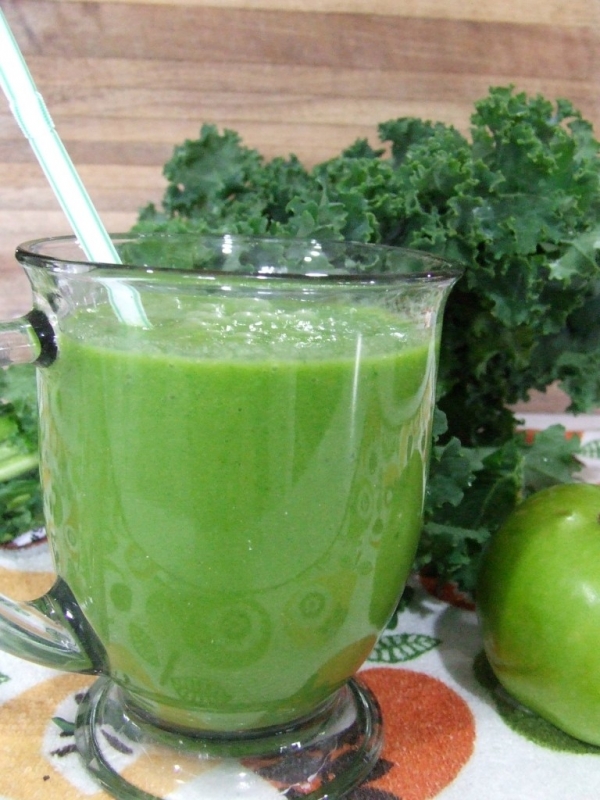 Okay smoothie lovers, this recipe is for those of us that want to eat cheap and still get in our greens! Green smoothies can actually be some of the most inexpensive meals to make at home. With green smoothies, there is no buying meats, marinades, etc. Just use some items in your freezer, a little almond milk and you're good to go! Optional ingredients to use if you have them on hand are protein powder, flaxseeds, chia seeds or yogurt. Use what you have and get creative! In my extremely broke days, these have come quite in handy for a filling, delicious and cheap dinner too, so don't assume green smoothies are just for breakfast. Use them in a pinch for any meal of the day and you'll probably love them so much, you'll start doing this when you don't have to watch your budget!
Ingredients:
1 frozen sliced banana
1 Tablespoon peanut butter or almond butter
1/2 cup vanilla Chobani Greek yogurt
1 cup unsweetened Vanilla Almond Breeze (or any other kind of milk)
about 4 cups baby spinach (more or less is up to you) ( or to make it cheaper, use frozen spinach instead (about 2 cups)
Directions:
Combine all ingredients in a blender. Start at a low setting, then increase speed until blended smooth. Drink up and enjoy!
Cook's Notes:
It is best to use bananas with brown flecks on peel. You'll want to peel and slice your bananas before freezing them. If not using frozen banana, add ice. Chobani Greek yogurt tends to have a bit less sugar than some other brands.
Try using different greens, adding 1 cup berries or fruit, protein powder, flax, chia, or whatever your heart desires!
Source: fabulesslyfrugal.com
I'm a huge fan of eating delicious on a dime. All of these meals are under $3 per serving, with most under $2 per serving. Don't assume eating healthy has to be expensive and that eating frugal has to be boring. Give these recipes a try and back away from that dollar menu! What is your favorite way to save money on healthy meals? If you have a favorite frugal meal, feel free to share it with me!
---
Comments
Popular
Related
Recent