7 Girliest Cocktails to Try ...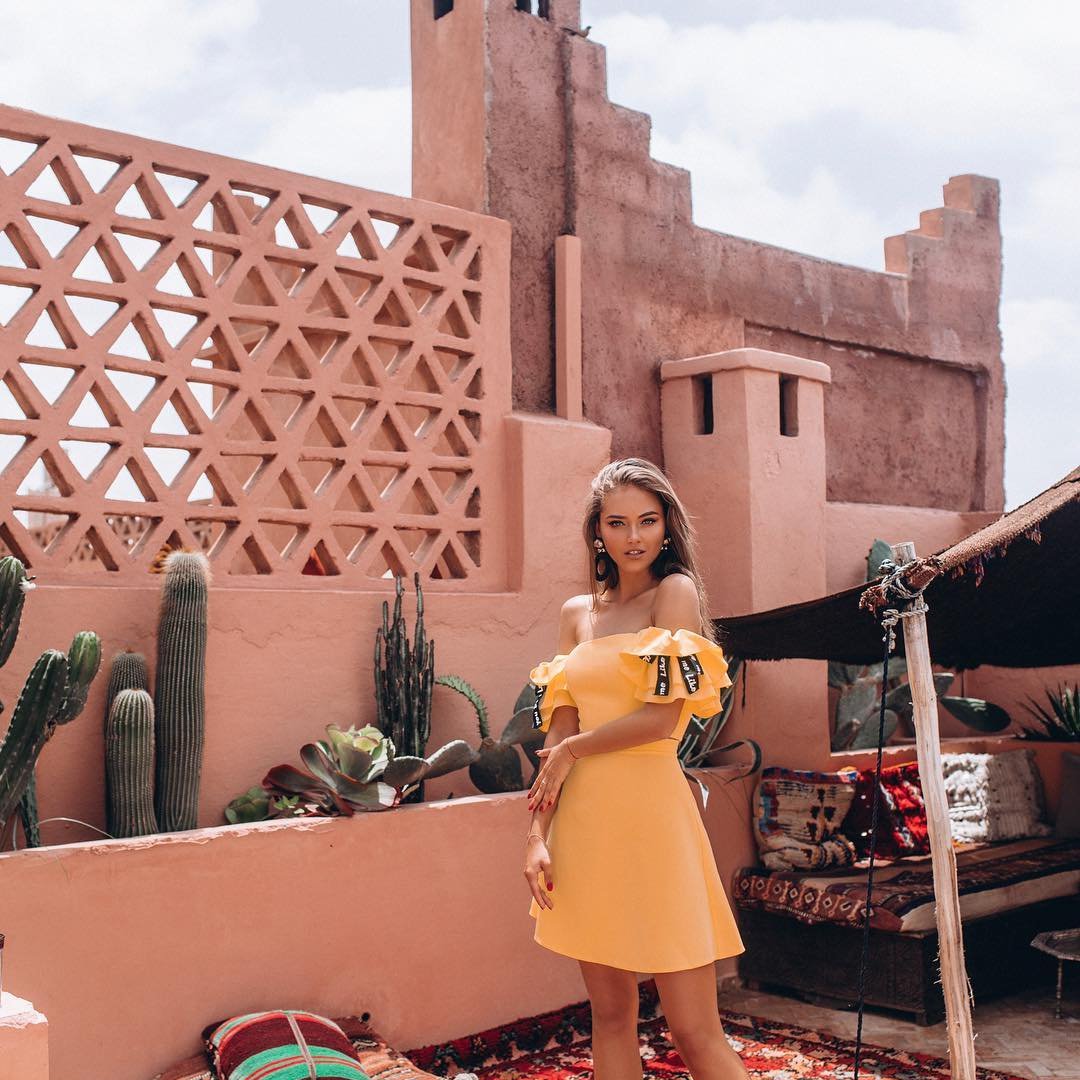 There's nothing better than getting a bright colored drink that has a sweet taste and garnished with an umbrella or fruit. Girlie cocktails come in all different variations, from Margaritas to Cosmos and everything in between. There are just so many different types that there is a favorite cocktail for everyone! Sometimes though, you don't want to go out to buy all the ingredients you need to make an amazing cocktail or don't feel like shelling out money at a bar for them to make it for you. So for nights like girls night in, why not try girlie already made cocktails? To get you started, here are 8 Girliest Cocktails to Try!
Skinnygirl cocktails was created by author, chef, TV star, and entrepreneur Bethenny Frankel. Frankel and the Skinnygirl team work towards bringing all the cocktail options women want, without the extra calories they don't! They are definitely the best choice for those of us who are watching our calorie intake but still want to have a few drinks. Along with their line of natural flavored vodka and wines, Skinnygirl ready-to-serve cocktails include a white peach margarita, Pina Colada, Sangria, White Cranberry Cosmo, and of course a regular margarita.
Love tea enough that you want a cocktail made with it? Then Firefly is your perfect line of ready to serve girlie cocktails! Firefly became the world's first hand-crafted sweet tea flavored vodka. Keeping true to its Southern roots, Firefly is distilled four times, infused with tea grown on a plantation five miles from the distillery and blended with real Louisiana sugar cane! Their line includes original sweet tea, skinny tea, raspberry tea, peach tea, mint tea, lemon tea, sweet tea bourbon, sweet tea lemonade, southern lemonade, and finally pink lemonade. Also, if you're ever visiting South Carolina, stop by the Firefly distillery & tasting room on Wadmalaw Island to try all of the sweet tea vodka you can imagine!
Not a beer drinker but still want something to drink during a tailgating session or a BBQ? Then Mike's Hard Lemonade is the best cocktail to have. You have probably already heard of or tried Mike's Hard Lemonade before but maybe you're unaware of how many flavors and types they offer. Their already made cocktail line includes flavors like original lemonade, cranberry lemonade, black cherry lemonade, blueberry lemonade, limeade, original margarita, strawberry margarita, mango punch, and fruit punch. They also have certain lines that are lighter in calories and others with a higher alcohol content then the original. They even have a pink lemonade flavor to support breast cancer. What could be more of a girlie cocktail than pink lemonade?
UV Vodka has their own line of already made cocktails that include their flavored vodka. Their already made cocktail line includes Blue Raspberry Lemonade, Cherry Lemonade Cocktail, Regular Lemonade Cocktail, and Limeade Cocktail. UV also has a small line of flavored vodkas that include chocolate cake, whipped, cake, and espresso. Any of these flavored vodkas can be mixed with a lemon-lime soda to make a stronger, sweet cocktail. Here's a fun tip from experience, if you mix UV blue raspberry lemonade with UV pink lemonade, it takes like a cotton candy cocktail.
5.

Pinnacle Flavored Vodka
Pinnacle vodkas don't necessarily have any already made cocktails, but their line of flavored vodkas is so large that you can pick any and mix it with anything you already have in your house to make a girlie cocktail. There are just so many flavors that I can't list them all, but the ones that I've seen are Cake, Cherry Lemonade, Cherry Whipped, Cookie Dough, Cotton Candy, Cucumber Watermelon, Gummy Bear, Pumpkin Pie, and Vanilla. There is also every fruit flavor you can think of. Mix them with any fruit juice or soda you have at your house for a quick and easy cocktail.
Lulu B. cocktails allow you to indulge in a premium, premixed cocktail made with natural flavors, without suffering a lot of calories or carbs. Since they use natural flavors instead of high-calorie juice mixes, their cocktails are also gluten-free! Their line includes a chocolate martini, margarita, cranberry cosmo, and a mojito. If you are picky with ingredients, Lulu B.'s website lists every ingredient in each cocktail and even the nutritional information. It also compares their cocktails to a regular cocktail to show how many calories and carbs you save.
Malibu Rum has recently launched a line of "Malibu cocktails" that come in practical ready-to-serve pouches. These cocktails are great for parties having a built in pour spout! Their new line has four flavors: Tropical Mojito, Caribbean Cosmo, Melon Margarita and Rum Punch. Each flavor is achieved with mixing fruit flavors like banana, mango, pineapple, cranberry, lime, and orange. What's better then having girlie cocktails that remind you of being at the beach?
As always, make sure that no matter what girlie cocktail you choose, that you remember to drink responsibly! It is definitely a great way to save money by getting ready to serve cocktails instead of buying them out at a bar or buying everything to make them. Plus a lot of the already made cocktail lines have special low calorie and carb drinks so you can keep track of what you're consuming. What is your favorite girlie cocktail?
Top Image Source:pantyscoop.com
{{#comments_count}} Show Commnents ({{comments_count}}) {{/comments_count}}