Tacos are such a great meal idea! You can put virtually anything into a tortilla for a delicious and filling meal that just can't be beat. Tacos are a great choice for a crowd because you can make mega portions for a low price and everyone loves them! Check out these tacos and you'll be ready for a fiesta in no time.
Table of contents:
1

Lettuce Shell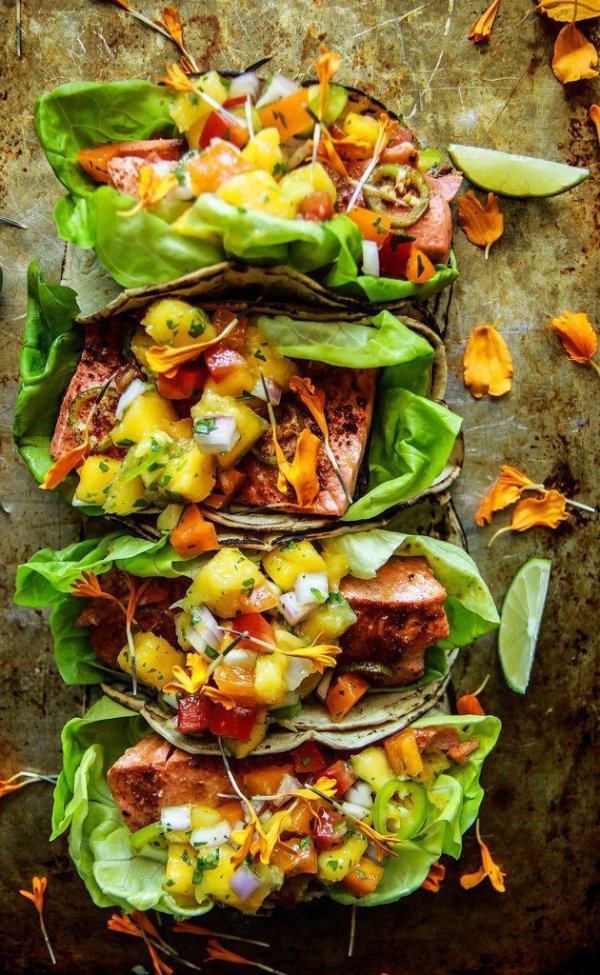 Source: Turkey Taco Lettuce Wraps | ...
Instead of the traditional shell, use lettuce for tacos that are still crispy, but lower in calories.
2

Dessert Tacos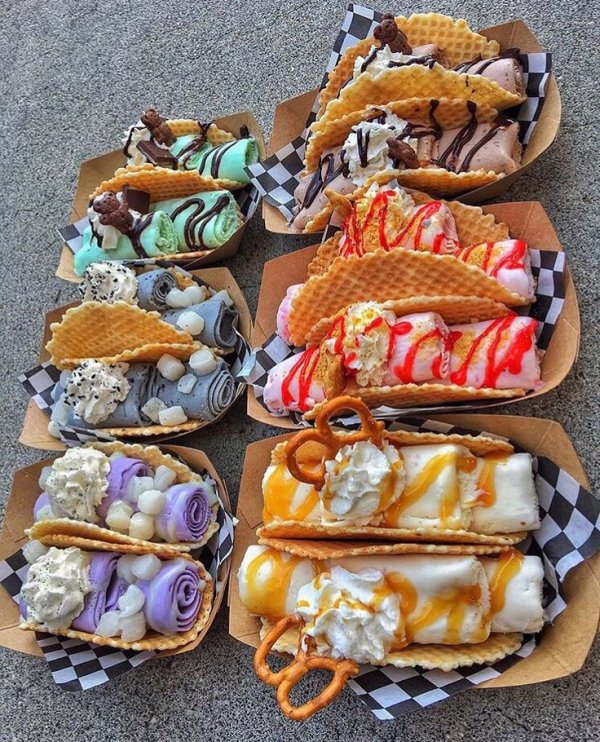 Source: Easy Summer Dessert Tacos - ...
Yes, you can totally eat tacos for dessert! Just fill crepes with cream and fruit.
3

Fish Tacos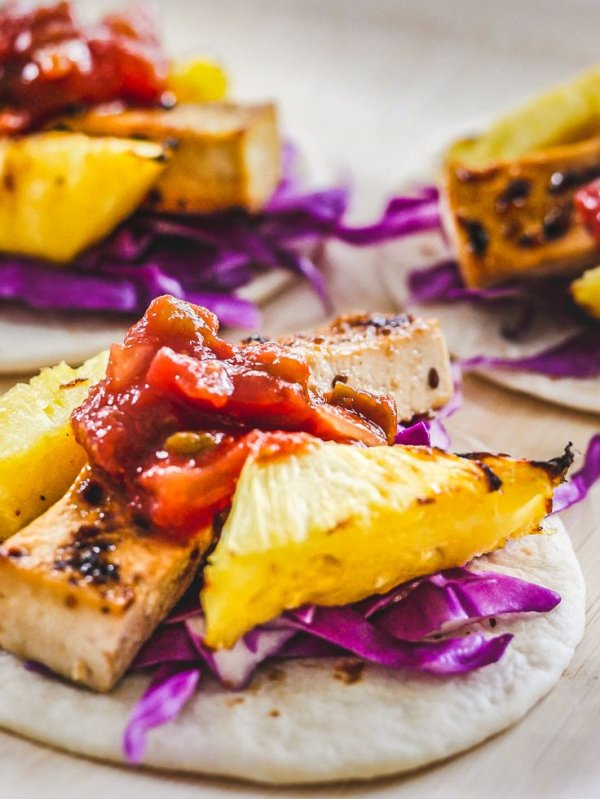 Source: Blackened Fish Tacos with Avocado-Cilantro ...
I love fish tacos - there's nothing better than the hot fried fish cooled down with sour cream and avocado.
4

More Dessert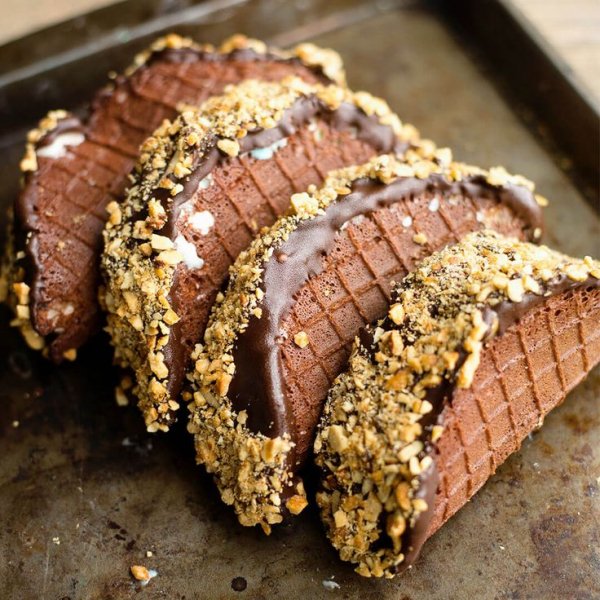 Source: Sounds Yummy!
I could eat several of these yummy apple pie tacos. What do you think?
5

Cabbage Filling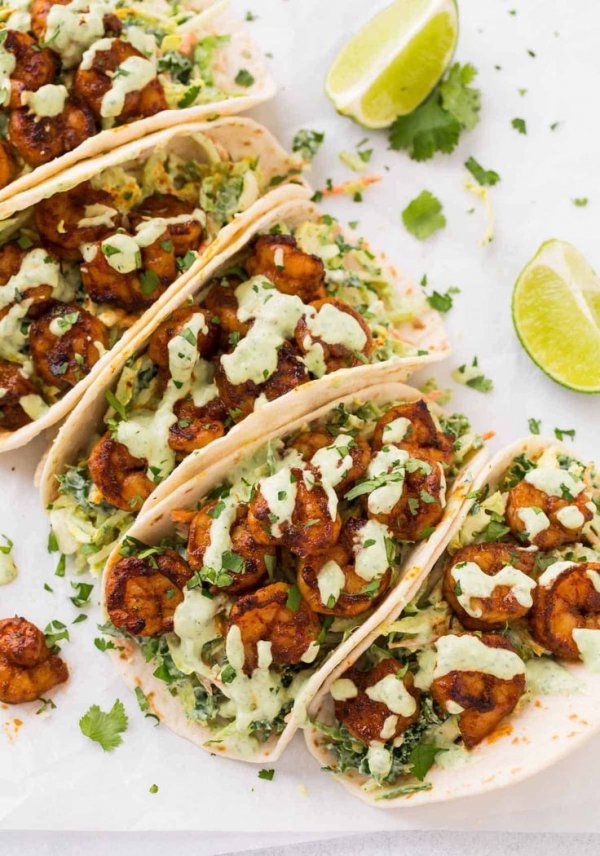 Source: Crispy Cauliflower Tacos with Mango ...
Sure lettuce tastes great on tacos, but cabbage is a nice variation, especially on fish or shrimp tacos.
6

Shrimp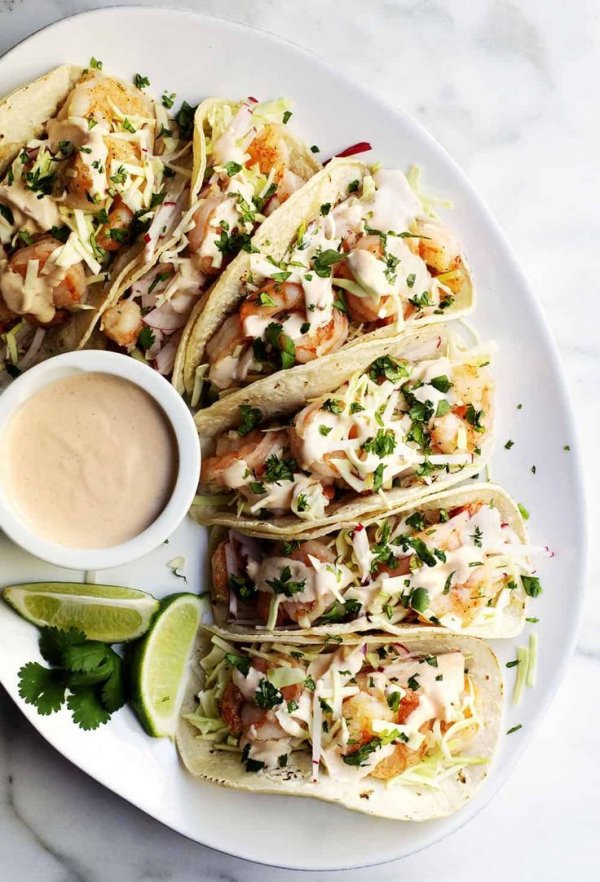 Source: Make Every Night Taco Night ...
Shrimp is one of my absolute favorite taco fillings. It has the perfect texture and a flavor that you can't match.
7

Creamy Topping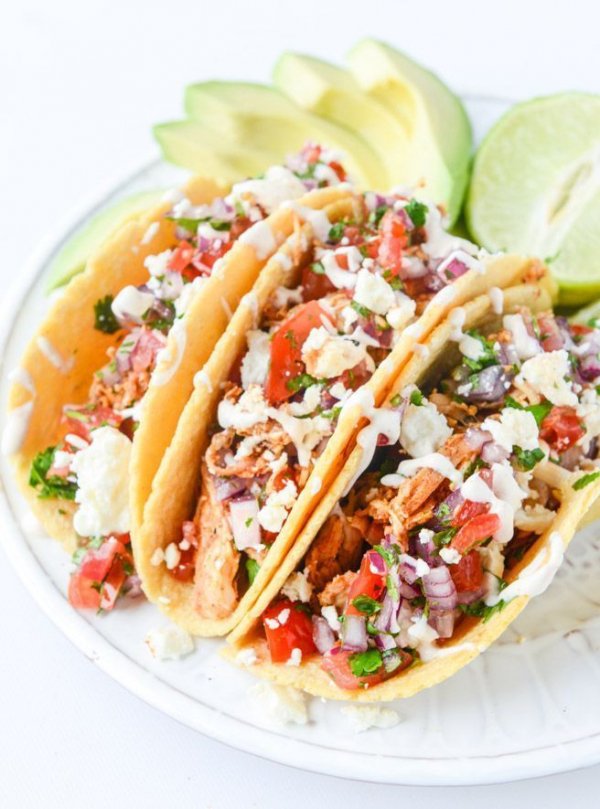 folakeminuggets.blogspot.com" class="aligncenter size-full">
Source: Coconut Shrimp Tacos - Creme ...
A creamy topping is a great addition to any taco. It adds flavor and cuts the heat.
8

Fruit Salsa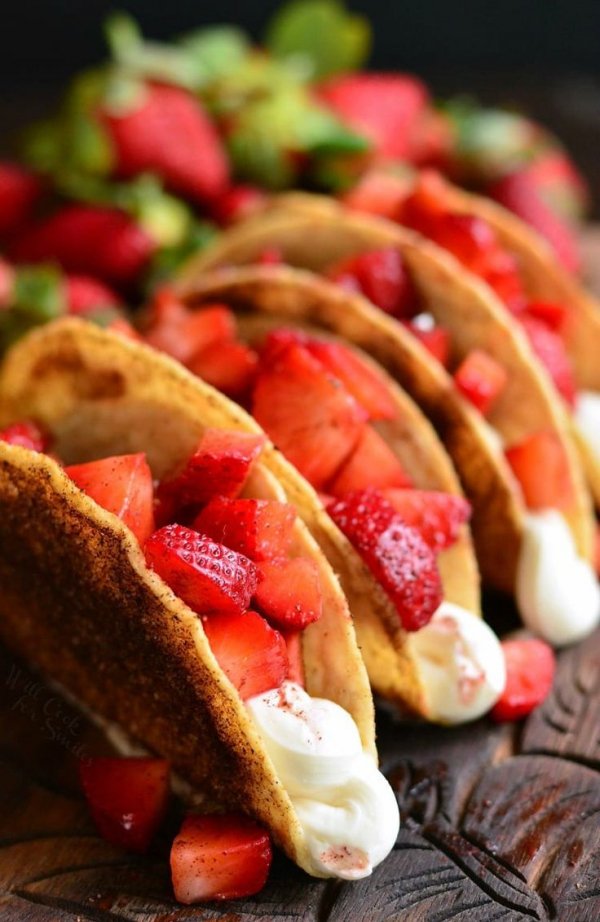 Source: Chipotle Peach Chicken Tacos - ...
Fruit salsa is the ideal complement for chicken or pork tacos.
9

Chicken and Black Bean Taco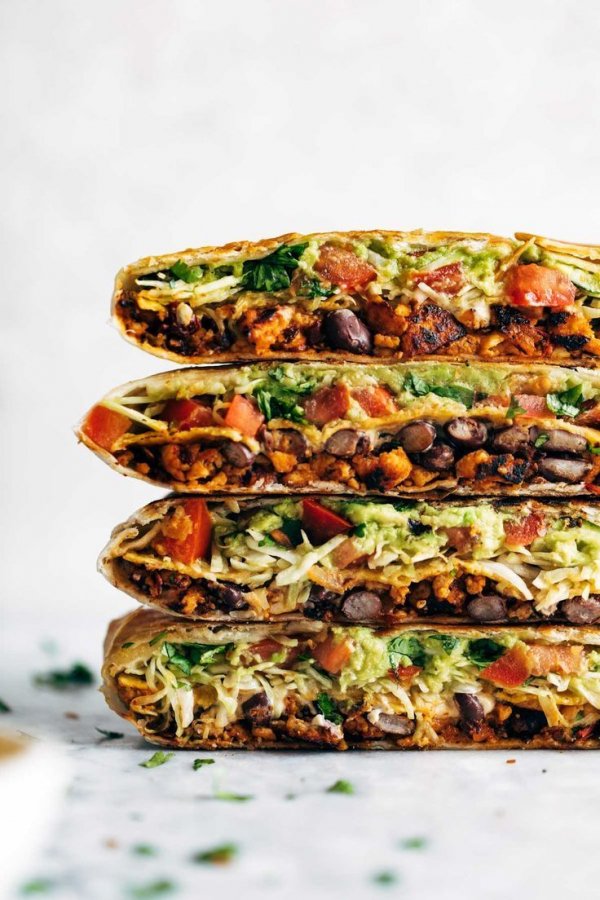 Source: Taco Pizza
Black beans are a great alternative to refried beans.
10

Taco Salad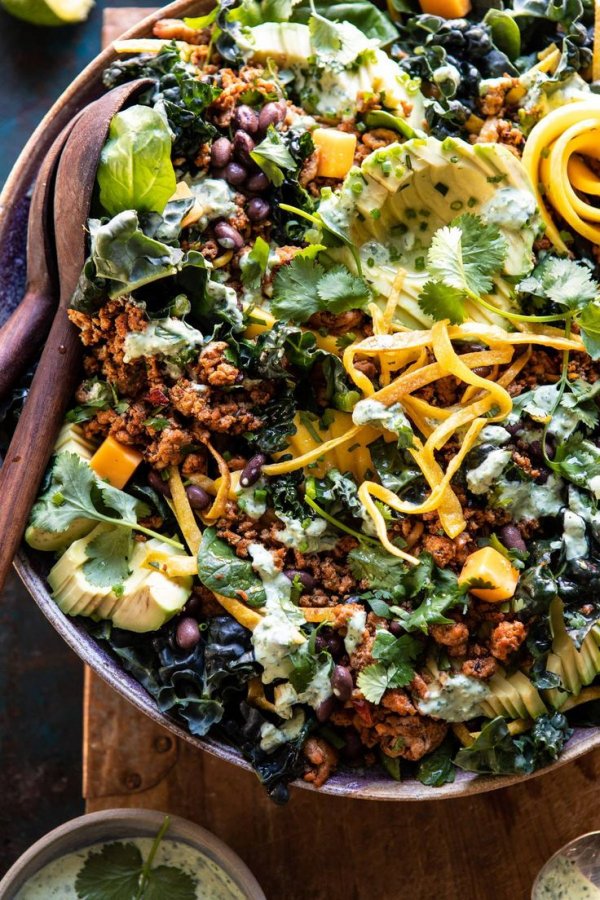 Source: Taco Salads to Beat the ...
If you want something a little different, try taco salad instead of putting everything into a shell.
11

Taco Bites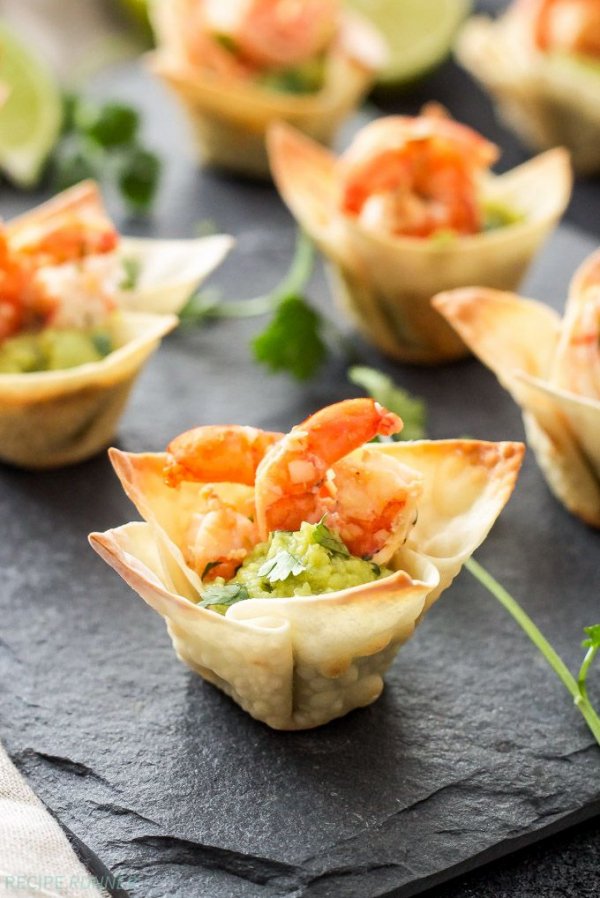 Source: The health benefits of Lime ...
Tiny tacos are perfect for parties and finger foods.
12

Tomato Topping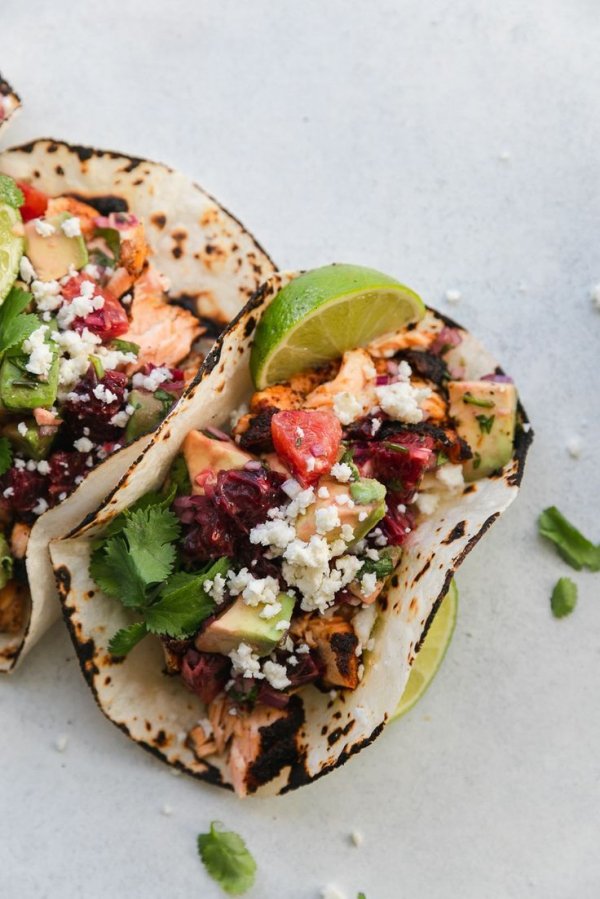 heatherchristo.com
Source: Heather Christo - Eat Well, ...
There's nothing better than a pile of tomatoes on your tacos, no matter what else you put inside.
13

Taco Lettuce Wraps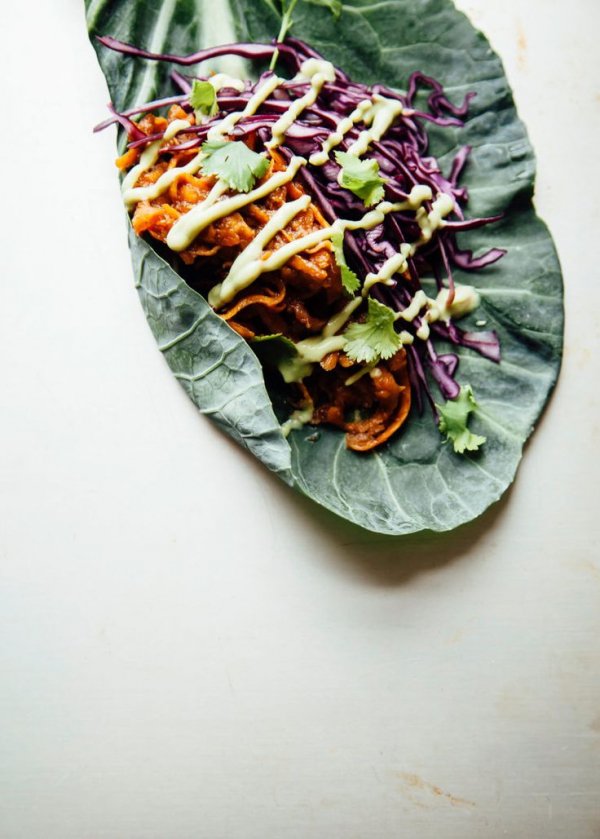 Source: Taco Lettuce Wrap Recipe
These lettuce leaves are ideal for tacos because they hold their shape well.
14

Cilantro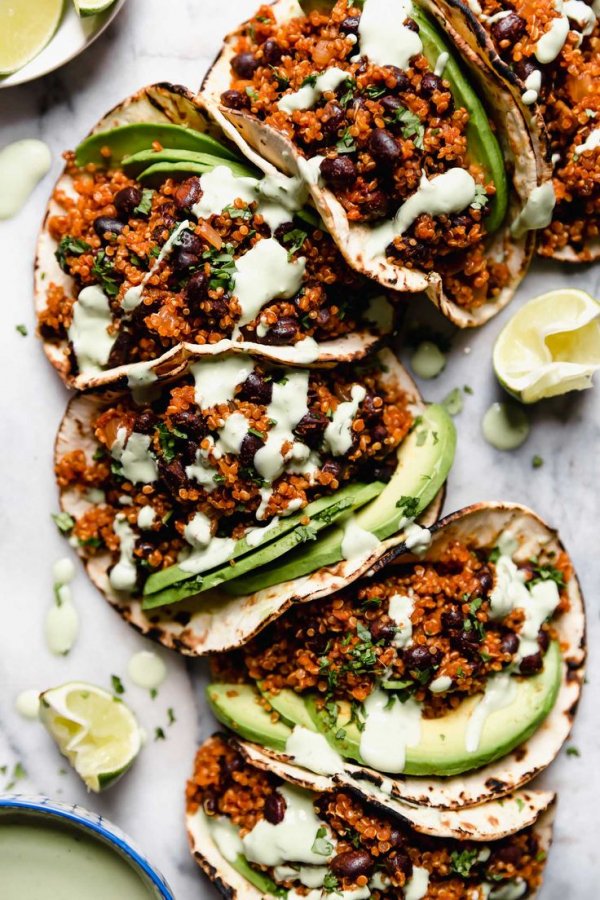 Source: Closet Cooking: Cilantro Lime Shrimp ...
Cilantro is the perfect pairing for shrimp tacos.
15

Taco Pie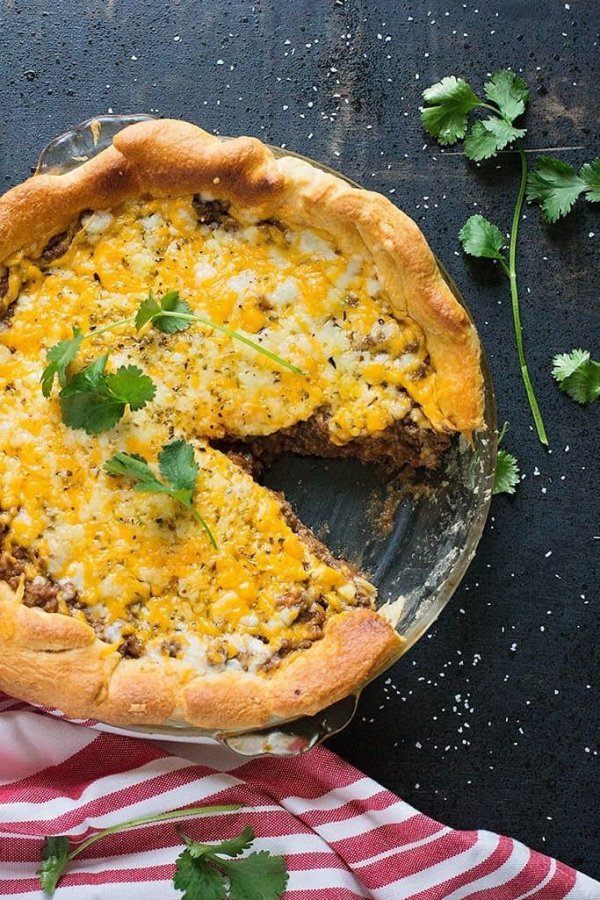 Source: Taco Pie: a gorgeous savory ...
Taco pie is a great choice for feeding a crowd, but still looks and tastes like a taco.
16

Grilled Tortillas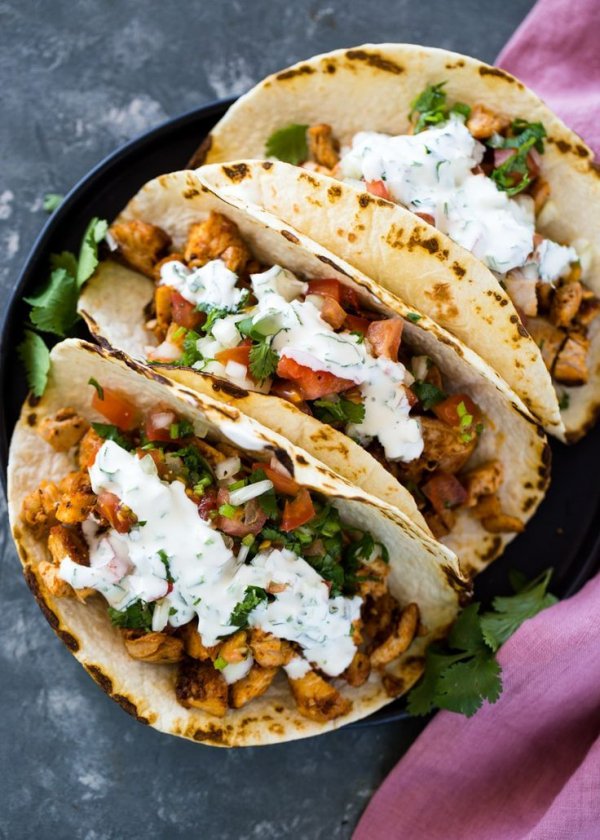 Source: Crispy Cauliflower Tacos with Mango ...
Grilled tortillas are so tasty - just put them on your gas burners or backyard barbecue for a great smoky flavor.
17

Chopped Onions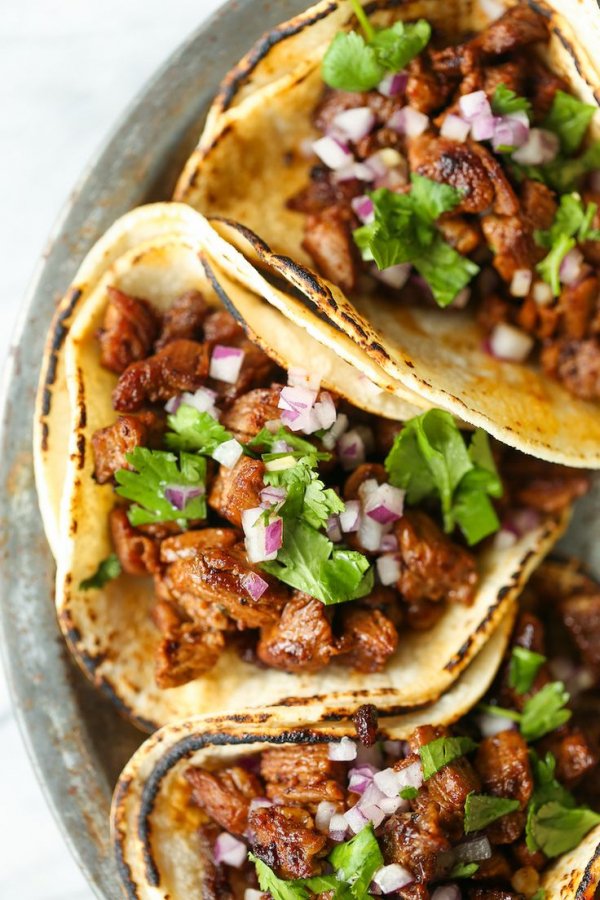 Source: 50 BEST Mexican Food Recipes ...
The chopped onions in these tacos look so juicy and flavorful.
18

Mango and Avocado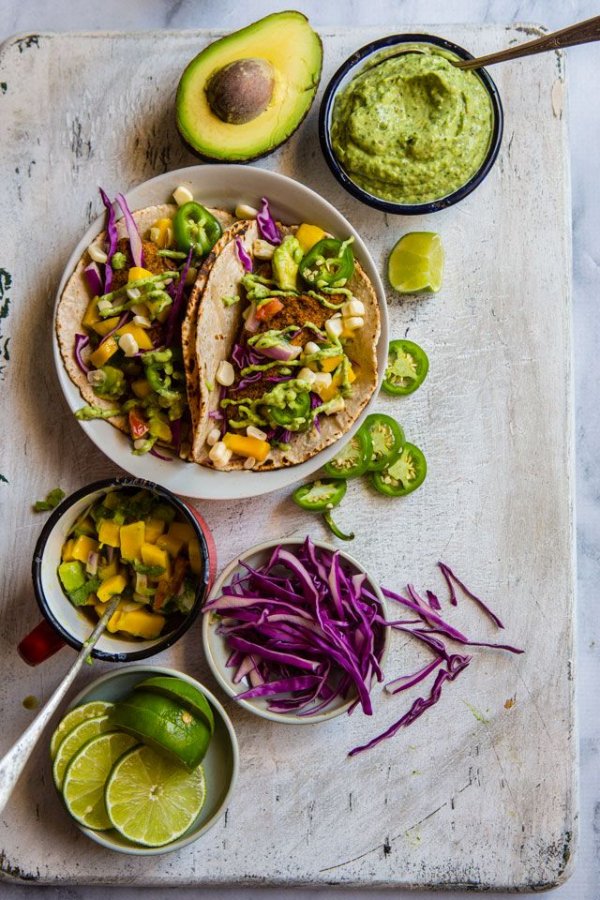 Source: Grilled Chili-Lime Fish Tacos with ...
The combination of mango and avocado is so great and putting them both on tacos is wonderful.
19

Carne Asada Tacos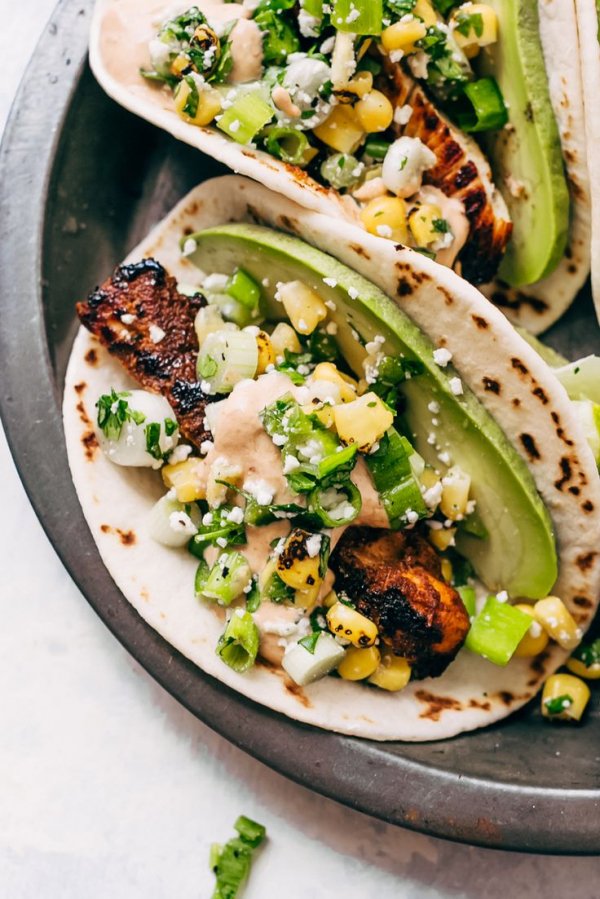 Source: Crock pot beef carne asada ...
Carne asada has so much flavor that you wouldn't even need the other toppings, though they do taste great.
20

Handheld Meal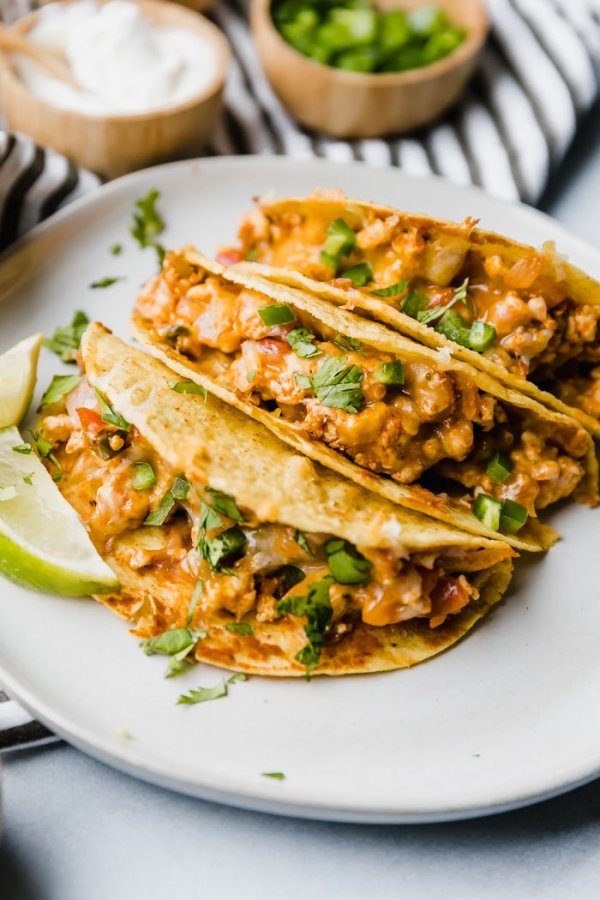 Source: Cook Laugh Love: Fish Tacos
Tacos are such a great portable meal as long as they aren't stuffed too full. Eat them while you mingle at a party.
21

Oven Baked Tacos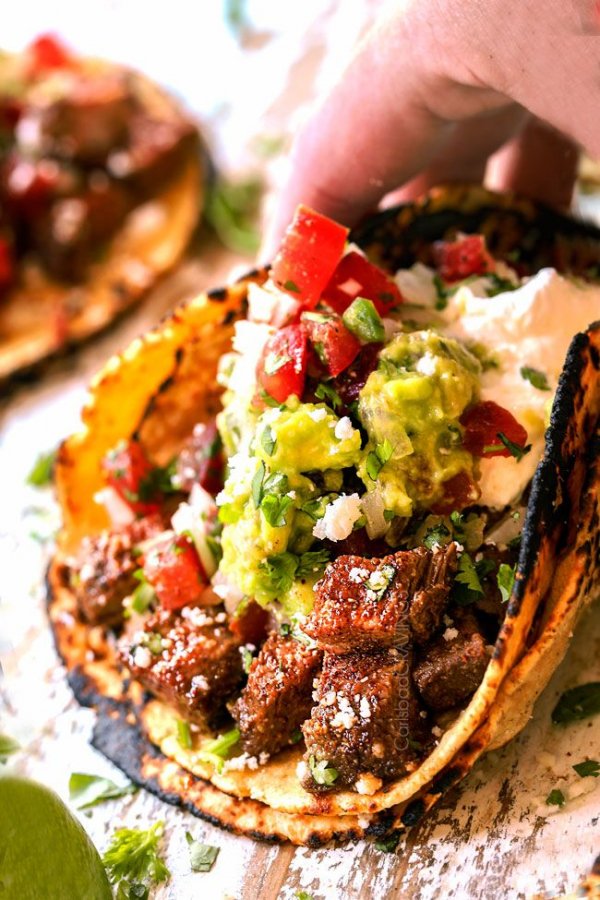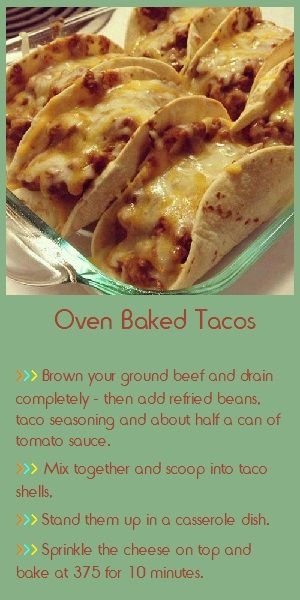 Source: Favorite Recipes
Put together a huge amount of tacos at one time by baking them in the oven in mass batches.
22

Traditional Toppings
Source: Homemade Doritos Locos Tacos Recipe. ...
You can't go wrong with ground beef, lettuce, tomato, sour cream and cheese in your tacos.
23

Korean Tacos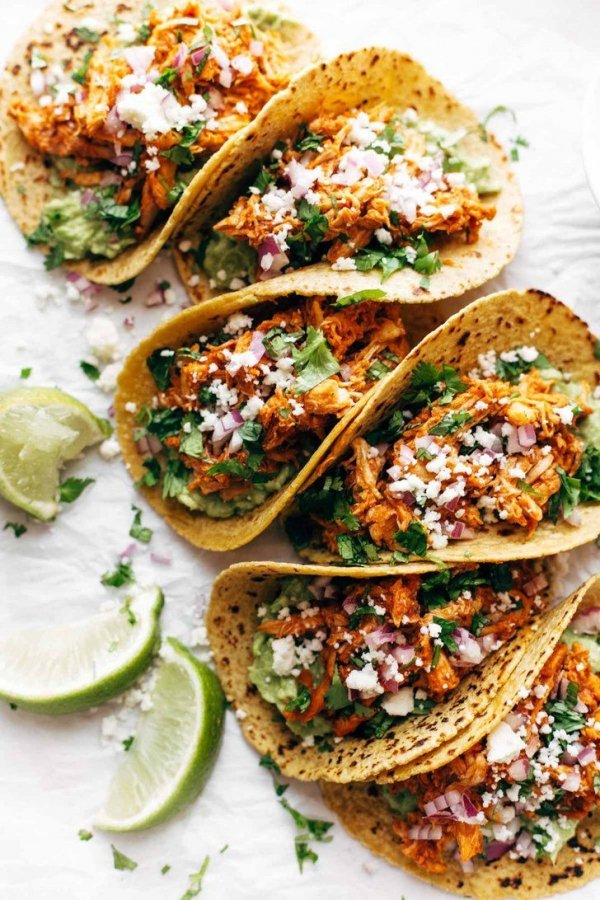 Source: Slow Cooker Korean Tacos - ...
These might be different than what you're used to, but they sure do look delicious, don't they?
24

Melted Cheese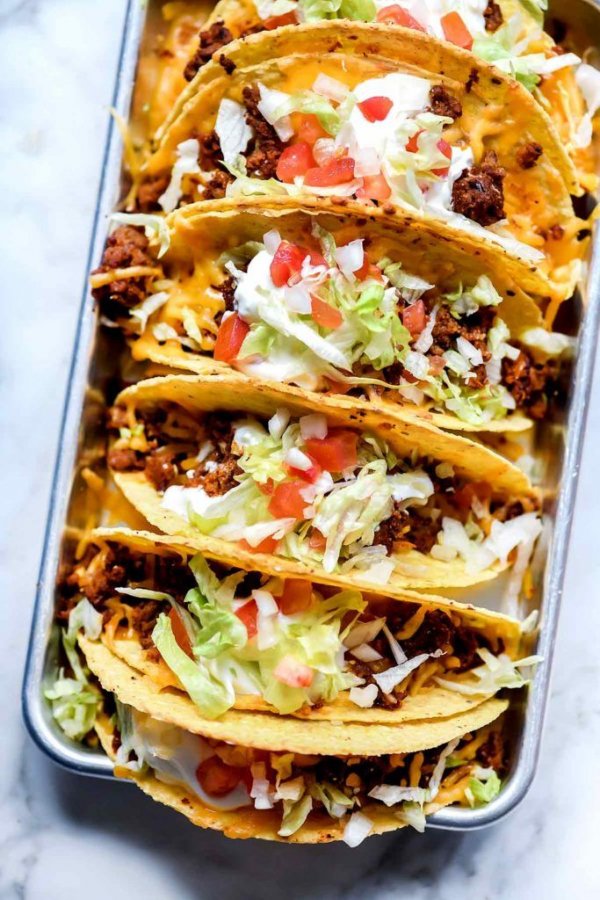 Source: Pulled Chicken Tacos - A ...
Stick your filled tacos under the broiler for a minute or two so you can enjoy them with melted cheese. Delicious!
25

Cucumber Filling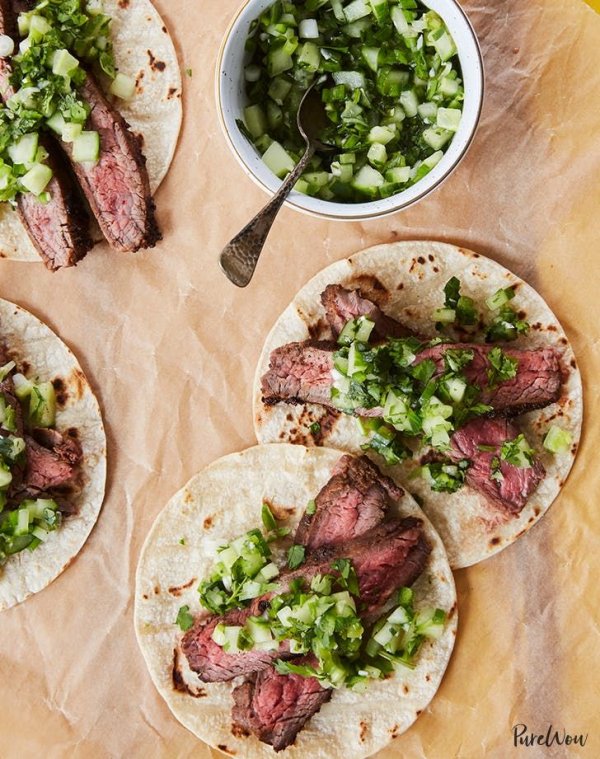 Source: Korean Style Tacos with Kogi ...
If you've never thought to put cucumber slices in your tacos, this picture should change your mind.
26

Spaghetti Tacos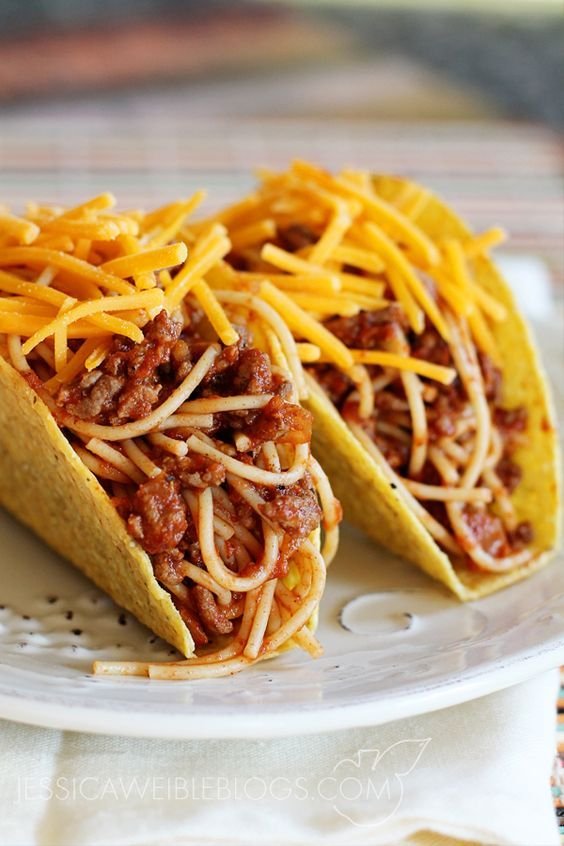 Source: Spaghetti Tacos
I've heard so many people tell me how yummy these are. What do you think?
27

Mixed Tortillas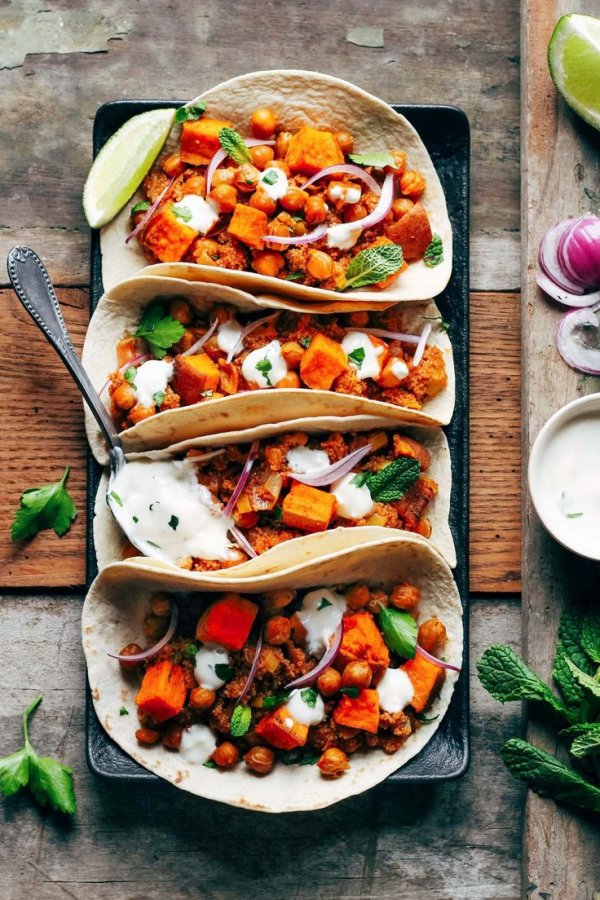 Source: Carnitas and Fresh Mango Salsa ...
Try both corn and flour tortillas for a different texture and flavor for your tacos.
28

Street Tacos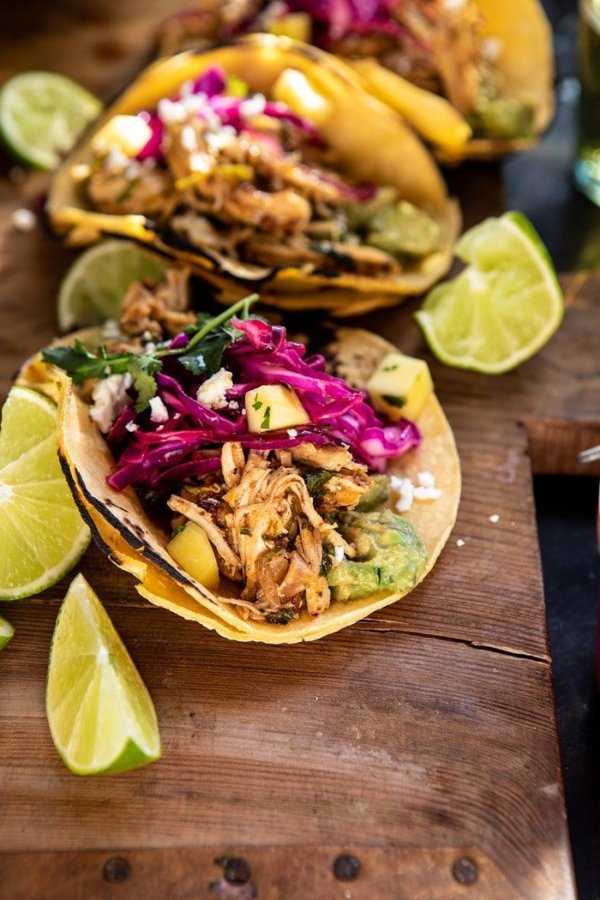 Source: The 36th AVENUE | Cinco ...
You can get street tacos many places besides the roadside carts and you won't be sorry because they are delicious!
29

Veggie Breakfast Tacos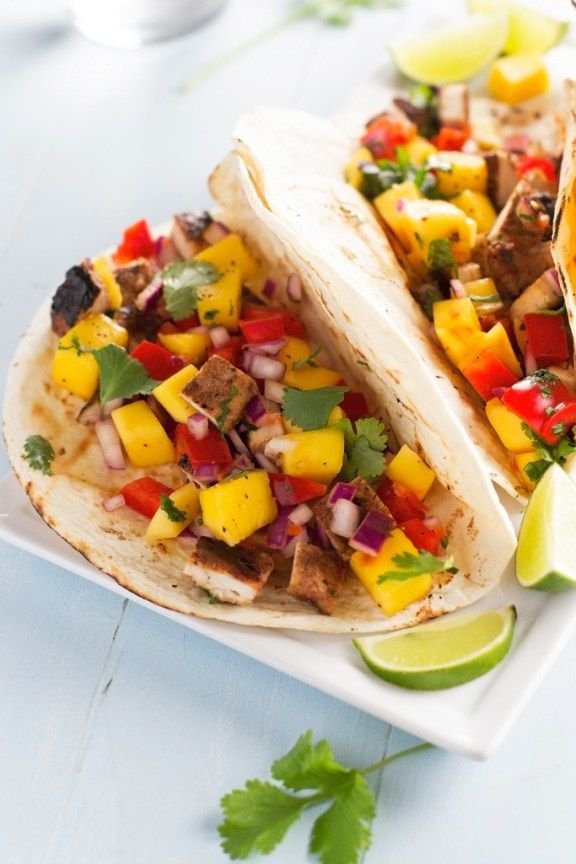 Source: cookieandkate.com
Tacos for breakfast? Why not? Fill them eggs, veggies, sauce and cheese.
30

Hold Them Together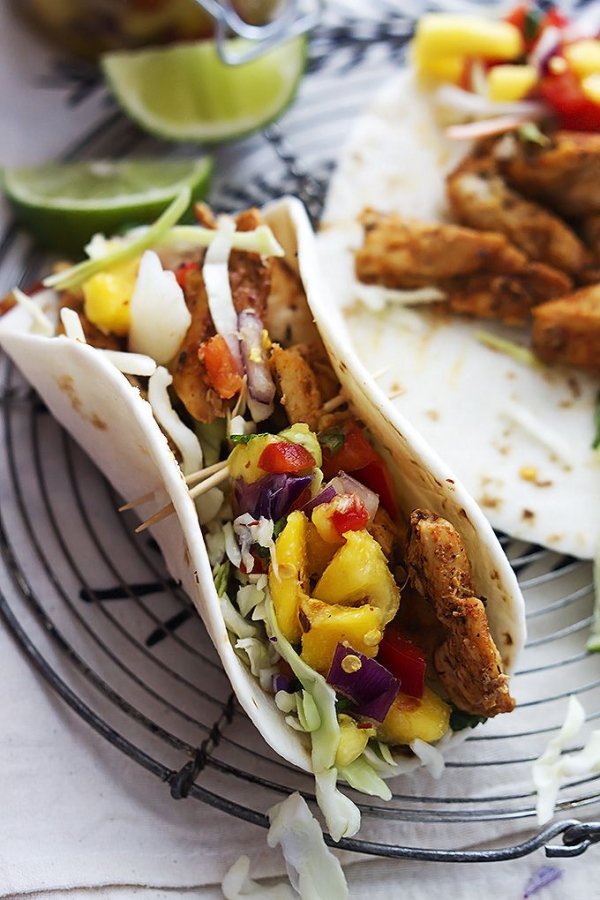 Source: Feasting at Home : Grilled ...
Skewering the tacos so they don't fall apart is an absolutely genius idea!
31

Keep It Simple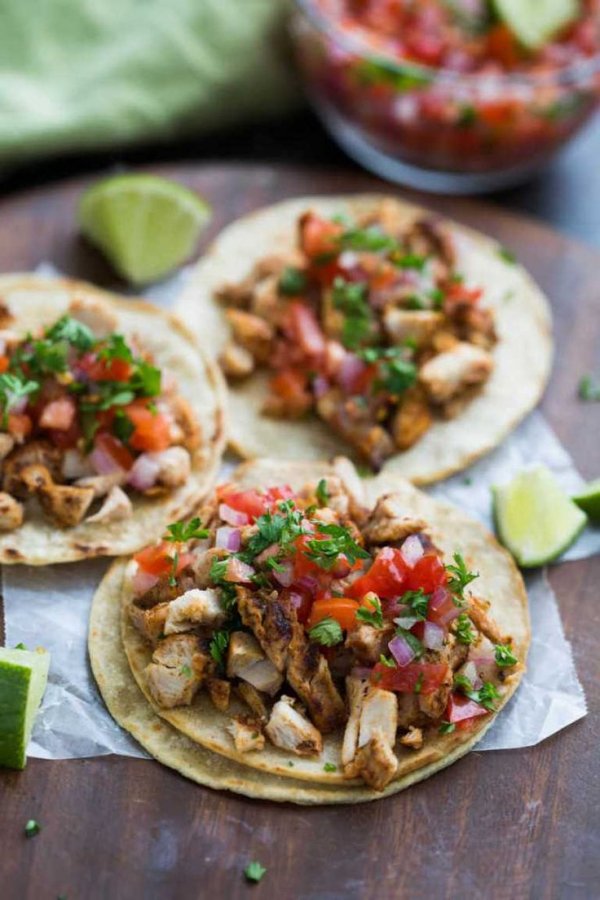 Source: sohowsittaste.com
These tacos aren't packed with fillings, but they still totally tasty.
32

Pile Them up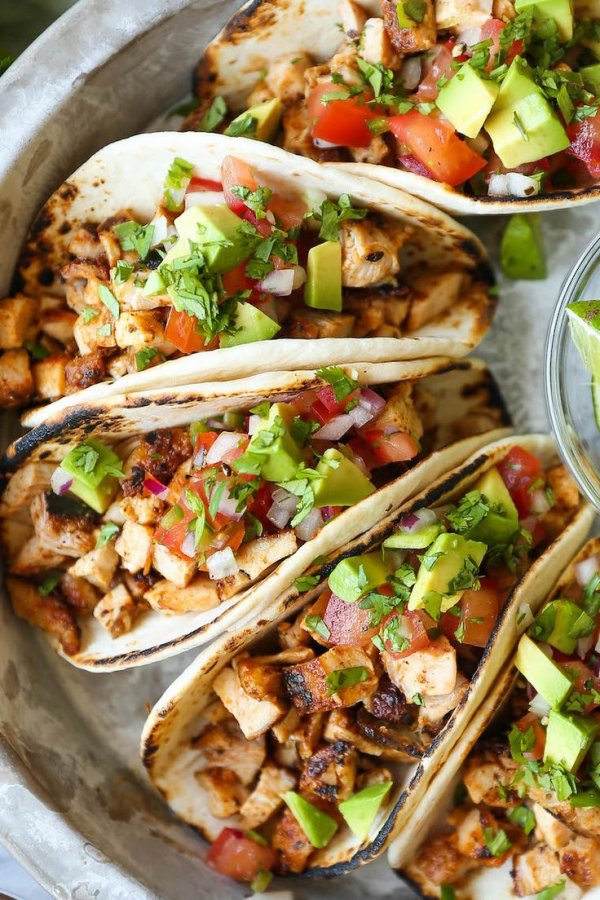 Source: Fish Tacos with Mango-Avocado Salsa
You're going to want to eat a lot of tacos so don't be afraid to pile your plate high.
What's your favorite kind of taco? I love ordering tacos in restaurants. It's always fun to see how different chefs make them. Which one do you want to try?
Please rate this article