7 Obscure Cocktails You Can Totally Impress Your Friends with ...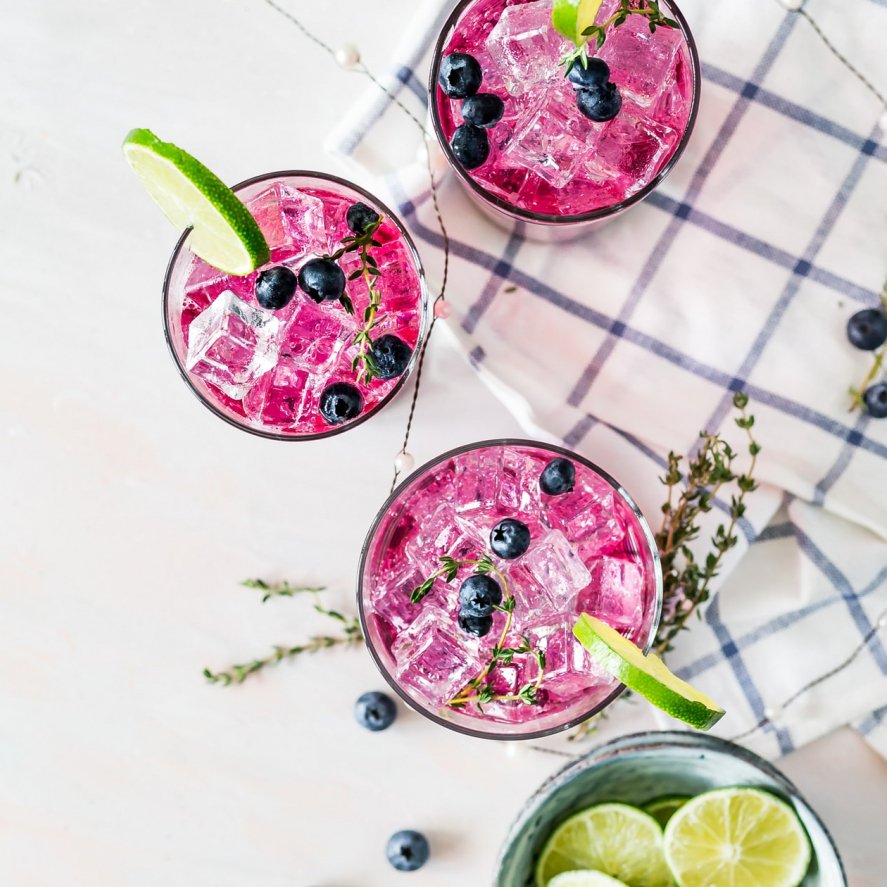 Obscure cocktails are a fun way to introduce your friends to something new, while also impressing them with your bartending skills. It's always enjoyable to taste something new and different and parties are a great time to test out your new ideas. So go ahead, load up your bar, wash your glasses and mix up a batch of one of these obscure cocktails. Don't forget to let me know what you and your friends think of them.
Supposedly, this is one of the best obscure cocktails for people who have, up until now, decided they don't like gin. This drink is sure to change your mind. The mixture of ingredients will please your palate for sure. I dare you to give it a try.
Ingredients:
2 ounces Plymouth gin
¾ ounce fresh squeezed lemon juice
2 teaspoons Luxardo maraschino liqueur
Directions:
Place the ingredients into a cocktail shaker with cracked ice. Shake well to combine. Strain the mixture into a chilled glass and serve.
Esquire: esquire.com
I would choose this drink for a sweet way to serve up rum. If you're not a straight liquor kind of person, this is a great recipe that lets you enjoy some fine selections without shivering with every sip. This one is sort of like dessert, as you can probably see by its name.
Ingredients:
3 ounces aged rum
¾ ounces simple syrup
Directions:
Place ice in a red wine glass to the top. Add the rum, then the simple syrup and stir until the glass gets frosty, about 1 minute. Garnish with orange slices, maraschino cherries, pineapple wedges and lemon slices.
Liquor and Drink: liquoranddrink.com
This is a strong one! But it's also one that most people have never heard of. Use caution when you drink it – you'll have a killer hangover if you're not careful. I'd say one and done with this drink. Try it, but then move on to something less intense.
Ingredients:
1 part Manischevitz
3 parts Everclear
Directions:
Combine the ingredients in a cocktail shaker. Pour over ice and serve.
Killer Movies: killermovies.com
Well it's been forgotten, so it's pretty obscure. This is totally different than anything you've ever had, but I think you're going to like the refreshing and unique flavors of this cocktail.
Ingredients:
1 ounce Bols Genever
1 ounce Kummel Wolfschmidt liqueur
2 drops Bob's cardamom bitters
Fever-free tonic water
Ice cubes
Orange zest
Directions:
Fill a glass with ice cubes. Add the Bols Genever, Kummel liqueur and bitters. Slowly add the tonic water and garnish with orange zest.
Great British Chefs: greatbritishchefs.com
I'm not sure where this cocktail got its name, but it has a bunch of obscure ingredients that you'd never expect to find in a drink. This one might be a great ending to a meal because it's slightly sweet. Use caution, however, since this drink contains raw eggs. Oh, and this recipe makes a pretty big batch so be prepared with lots of glasses.
Ingredients:
¾ pound superfine sugar
2 eggs
½ ounce dark rum
¼ teaspoon cinnamon
1/8 teaspoon cloves
1/8 teaspoon allspice
12 ounces brandy
12 ounces aged rum
48 ounces hot water
Directions:
Beat the egg whites until stiff in one bowl and beat the yolks until they are thin in a separate bowl. Combine the whites and yolks, then add the rum, cinnamon, cloves and allspice. Beat in the sugar until you get a light batter. In a mug, pour 1 ounce of brandy, 1 ounce of aged rum and a tablespoon of the egg batter. Stir, then add 3 to 4 ounces of hot water and stir.
Liquor and Drink: liquoranddrink.com
If you love a good spicy Bloody Mary, you might like this drink too. It's got a bit of a zing to it, but includes other ingredients that make it different than your average combination of items.
Ingredients:
2 ounces 101-proof Wild Turkey bourbon or rye
1 teaspoon fresh squeezed lime juice
1 teaspoon simple syrup
3 dashes Tabasco sauce
Directions:
Put all the ingredients into a cocktail shaker and mix well. Strain into a tall, chilled shot glass and serve.
Esquire: esquire.com
This drink hails from the early 20th century and is a twist on the classic Manhattan. Go ahead and give this one a try – I think you'll be pleasantly surprised at its delicious flavor.
Ingredients:
1 ½ ounces rye whiskey
¾ ounce sweet vermouth
¼ ounce Amer Picon
2 dashes orange bitters
Directions:
Stir the ingredients with ice cubes. Strain into a chilled cocktail glass and garnish with orange slices.
Liquor and Drink: liquoranddrink.com
Which one will you try first? Are you as excited as I am to impress people with your bartending finesse? Let me know which one is your favorite. Add to the list if you have some other all stars.
{{#comments_count}} Show Commnents ({{comments_count}}) {{/comments_count}}