Summer is still a couple months away, but if you feel like you can't wait any longer, try frozen cocktails. No matter the time of year, they can make you feel like it's summertime even if you're drinking it in the house. Serve it up with some nachos and pretend like you're sitting out on the patio. It's not as good as the real thing, but hey, take what you can get until the weather warms up. Here are some of the best tasting frozen cocktails there are, so get out your blender and get started.
---
1

Blue Hawaiian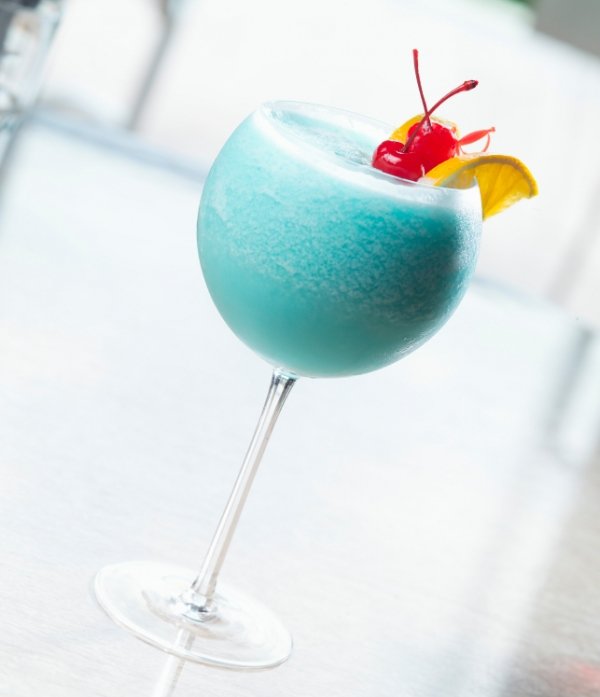 The color of this drink is reminiscent of the ocean, so it's sure to top your list of frozen cocktails. The fruity flavors will make you feel like you're sitting poolside in the sunshine. Close your eyes if you need to!
Ingredients:
1 ounce light rum
1 cherry
2 ounces pineapple juice
1 ounce Blue Curacao liqueur
1 ounce cream of coconut
1 cup ice
1 slice pineapple
Directions:
Place the ice in the blender with the rum, pineapple juice, Blue Curacao and cream of coconut. Blend at high speed until smooth. Pour into a glass and garnish with the cherry and pineapple slice.
Drinks Mixer: drinksmixer.com
---
2

Frozen Blood Orange Bonanza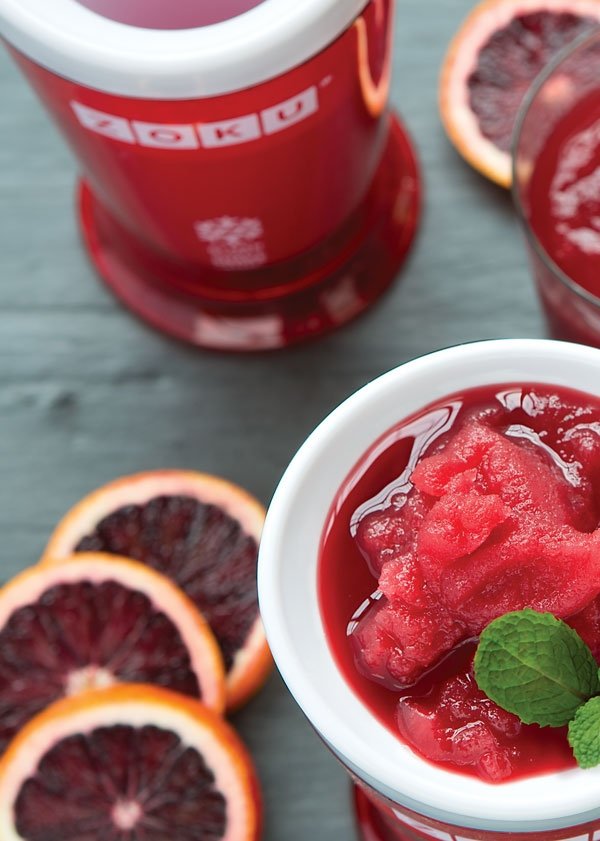 Just the name makes it sound good. Blood oranges are sort of trendy right now and you'll see them in plenty of recipes. Take advantage of that by buying a couple and whipping up a blender of this delicious concoction next time you have friends over.
Ingredients:
3 ounces X-rated Fusion liqueur
1 ounce light rum
½ ounce grenadine
Blood orange slices, for garnish
Directions:
Mix the Fusion, rum and grenadine in the blender with a handful of ice until smooth, (takes about 20 seconds.) Pour into a glass and add a slice of blood orange for garnish.
Cosmopolitan: cosmopolitan.com
---
3

Berry Hard Lemonade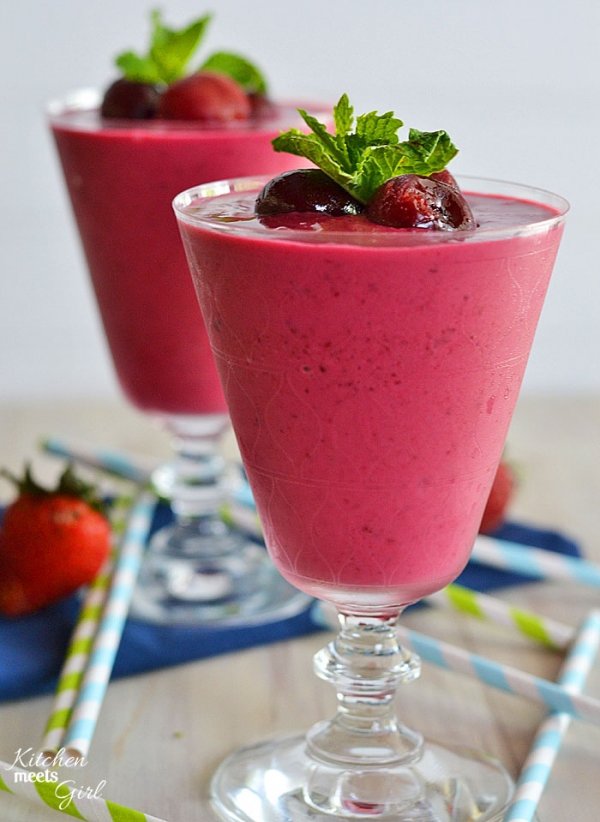 You'll have to make sure you hide this one from the kids! It has a super tasty combination of ingredients and is so easy to make. Sip this delicious cocktail anytime you start pining away for the summer months
Ingredients:
1 bottle hard lemonade
1 (7-ounce) bag frozen berry smoothie mix
Directions:
Puree the two ingredients in the blender until smooth, scraping the sides as necessary.
Betty Crocker: bettycrocker.com
---
4

Kiwi Colada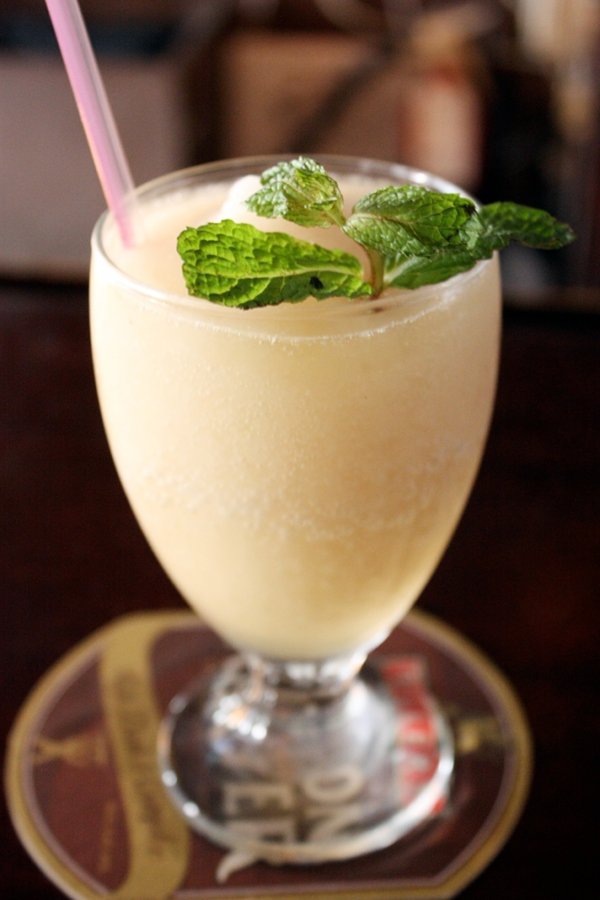 Surely you've had a pina colada a time or two, right? This is a fun and super tasty twist on the old classic. The kiwis give it a tart flavor and a great summery color. I dare you not to love it!
Ingredients:
5 peeled kiwifruit, divided
3 cups ice
¼ cup light rum
¼ cup Midori
3 tablespoons cream of coconut
1 (8-ounce) can crushed pineapple in juice, undrained
Directions:
Cut 4 of the kiwis into quarters and put the pieces in the blender. Add the ice, rum, Midori, cream of coconut and crushed pineapple with juice and blend until smooth. Strain and discard solids. Divide the mixture evenly among 6 glasses and garnish each with a slice of kiwi.
My Recipes: myrecipes.com
---
5

Frozen Mango Cocktail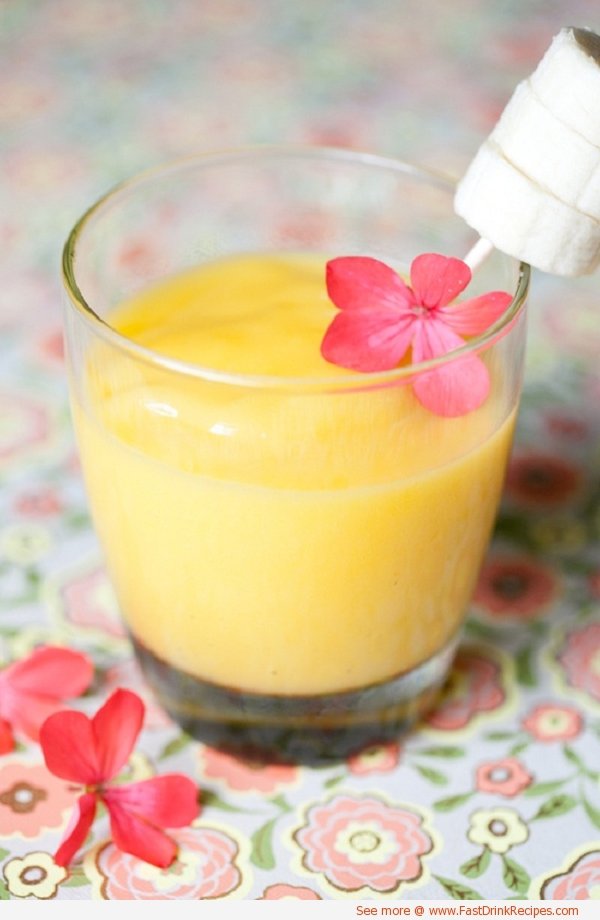 Nothing says summer more than a fresh mango. But if it's not summer, frozen mango works just as well. Give this yummy drink a try and see just what I mean.
Ingredients:
1 cup fresh mint
½ cup sugar
¾ cup tequila
3 tablespoons fresh lime juice
1 pound frozen mango chunks, thawed for 15 minutes at room temperature
1 ½ cups ice
Lime wedges, for garnish
Directions:
Boil the mint, sugar and ½ cup water in a saucepan. Stir until the sugar dissolves and cool to room temperature. Strain the mint mixture through a fine sieve and into the blender. Press on the mint leaves to release all the liquid. Add the tequila, lime juice, mango and ice to the blender. Puree until smooth, pour into chilled glasses and garnish with lime wedges.
Food Network: foodnetwork.com
---
6

Black Magic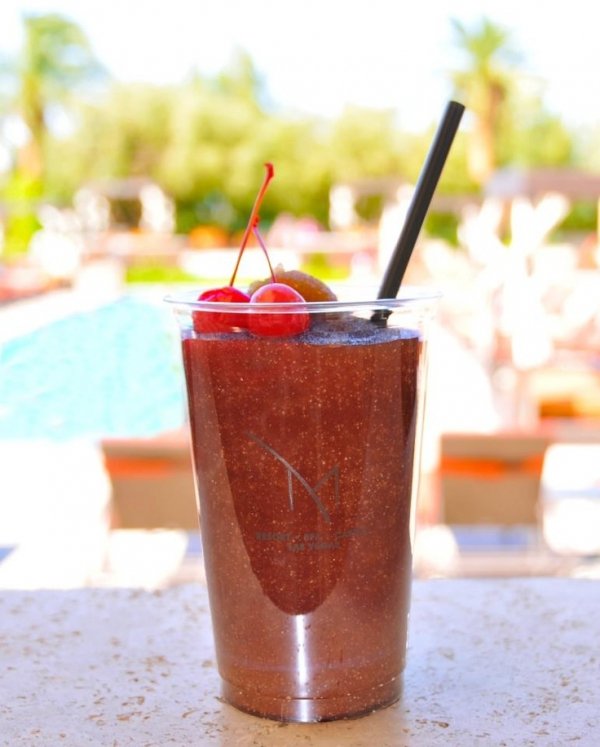 It's not as scary as it sounds! If you're a coffee lover, this is the drink for you. It's a jazzed up version that you may want to wait for until after lunch.
Ingredients:
1 ½ ounces vodka
¾ ounce coffee liqueur
Lemon juice
Directions:
Mix all three ingredients in the blender with a handful of ice. Pour into a chilled glass and serve.
Drinks Mixer: drinksmixer.com
7

Polar Razz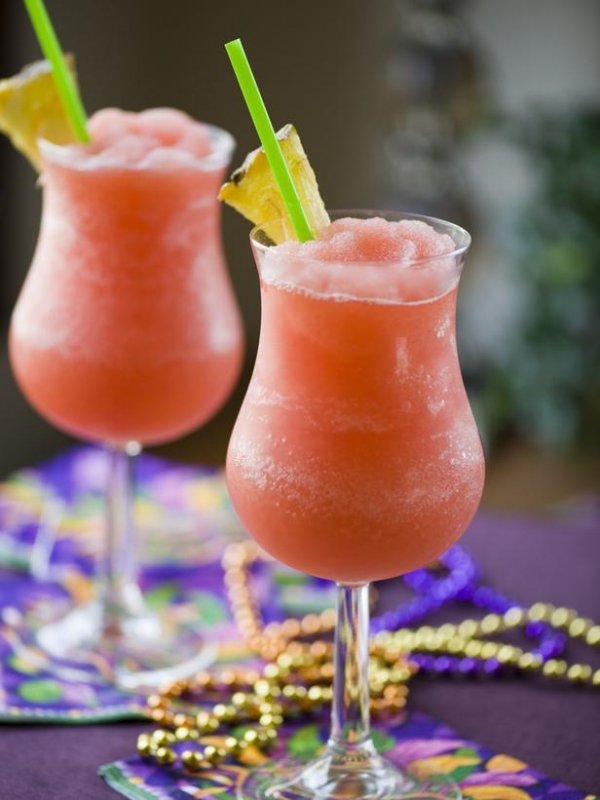 Raspberries are at their peak in the summertime, so this is the perfect way to enjoy the flavor year round. The fun pink color of this drink will make you smile too! Get ready to enjoy something you'll want to make all the time.
Ingredients:
2 ounces raspberry vodka
1 ounce triple sec
1 ounce lime juice
3 ounces whole raspberries (fresh or frozen)
Directions:
Put all the ingredients in the blender with some ice. Blend until smooth. Garnish with fruit.
Cosmopolitan: cosmopolitan.com
Do you like frozen drinks or do prefer them on ice? These options are sure to make anyone a convert to slushee drinks. Feel free to add your favorites to the list.
---
Popular
Related
Recent