24 Plates of Enchiladas for Your Next Fiesta ...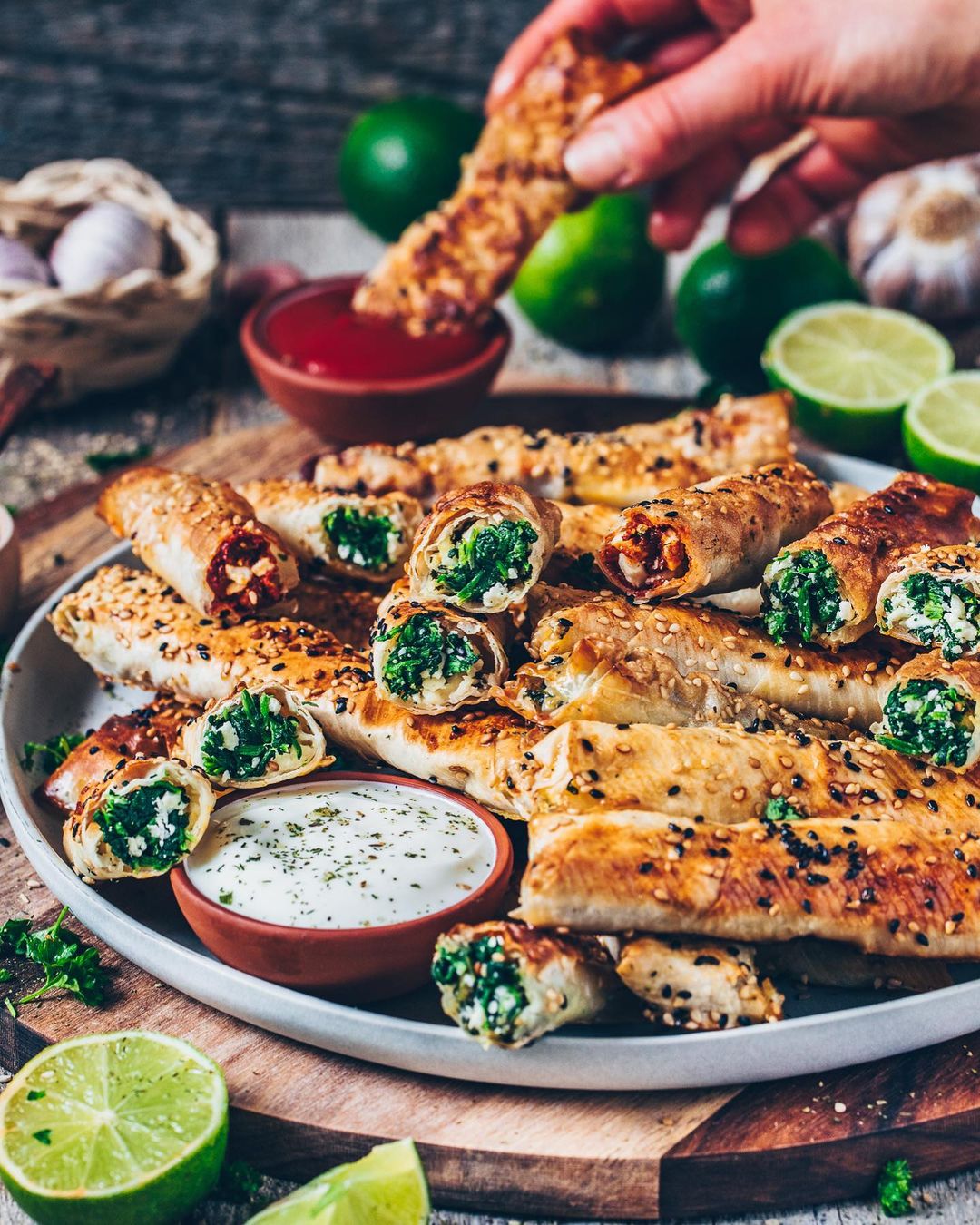 Enchiladas are a great meal to prepare for a crowd because you can cook up a whole bunch of them at one time. Similar to burritos, enchiladas are usually made with corn tortillas instead of flour ones, though I've seen them made both ways. You can fill them with a virtually endless supply of ingredients for new and exciting creations all the time. No matter how you make them, enchiladas are a crowd pleaser and will make you famous among your friends and family. If you need some inspiration, read on.
1.

Chicken Enchilada Casserole
Via Easy Chicken Enchilada Casserole - ...
Normally enchiladas are rolled up and cooked, but some people prefer to stack them to make a casserole that's faster to prepare, but just as delicious to eat.
Via Baked Beef Enchiladas Recipe
You can't go wrong by piling your enchiladas with an absolute mountain of melted cheese. Cheddar is my favorite.
Green onions are another delicious topping that will make your mouth water.
Via KitchMe
Ground beef is one of the traditional enchilada fillings. It works great with red sauce.
9.

Roasted Shrimp Enchiladas with Jalapeño Cream Sauce
Via Roasted Shrimp Enchiladas with Jalapeño ...
I'd have a really hard time turning these down. How about you? They look pretty decadent, don't they?
Round out your plate of enchiladas with a side dish. Corn is yummy, but beans and rice are always good too.
Via The 36th AVENUE | Chicken ...
Once your enchiladas are cooked, stick them under the broiler for a minute or two to crisp up the cheese.
16.

White Chicken Enchiladas with Green Chile Sour Cream Sauce
Via White Chicken Enchiladas with Green ...
I think the name speaks for itself. This recipe has got to be one of the most delicious ones around.
19.

Avocado Creamy Chicken
Via Avocado Chicken Suiza Enchilada
The tomatillo sauce on top looks so good, don't you think? This might be my choice for dinner tonight.
20.

Black Bean Spinach Enchiladas
Via The Garden Grazer: Black Bean ...
I've ordered spinach enchiladas in restaurants and let me tell you, they are worth it! So tasty!