You don't have to be an experienced chef or have a ton of ingredients on hand for these quick and easy soups. In fact, most are so simple, college students could make them in their dorms. If you're tired of reheated cans of chicken noodle, give a few of these quick and easy soups a try. You can even put your own spin on them for a unique flavor.
---
1

Cauliflower Chowder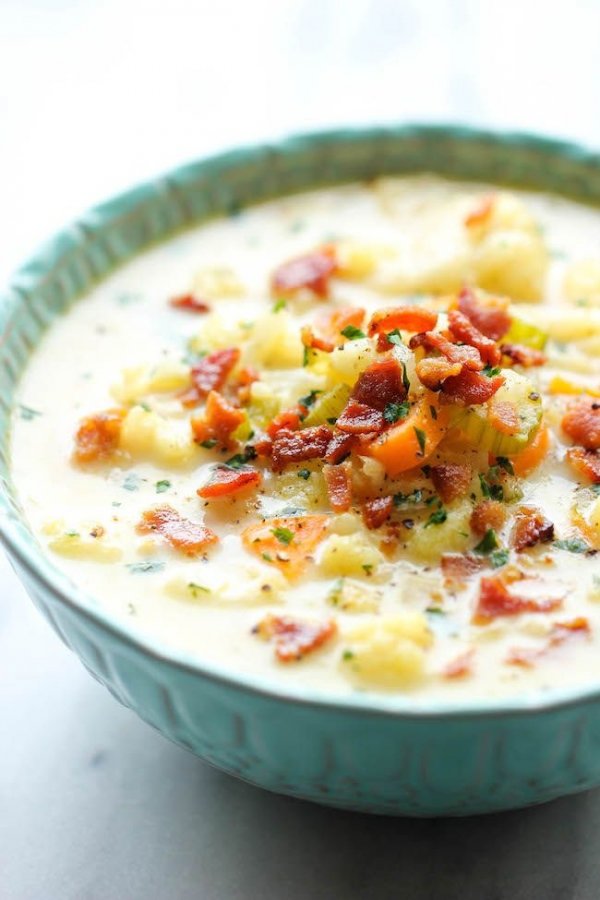 Check out the recipe at: yumuniverse.com
While I'm not a huge fan of cauliflower, this recipe actually makes the vegetable taste great. I love that it's vegetarian friendly without sacrificing any flavor. Of all the quick and easy soups on my list, this one is probably the easiest to customize. Experiment with the seasonings or get a more meaty flavor with chicken broth if you don't want to go completely vegetarian.
---
2

Potato Soup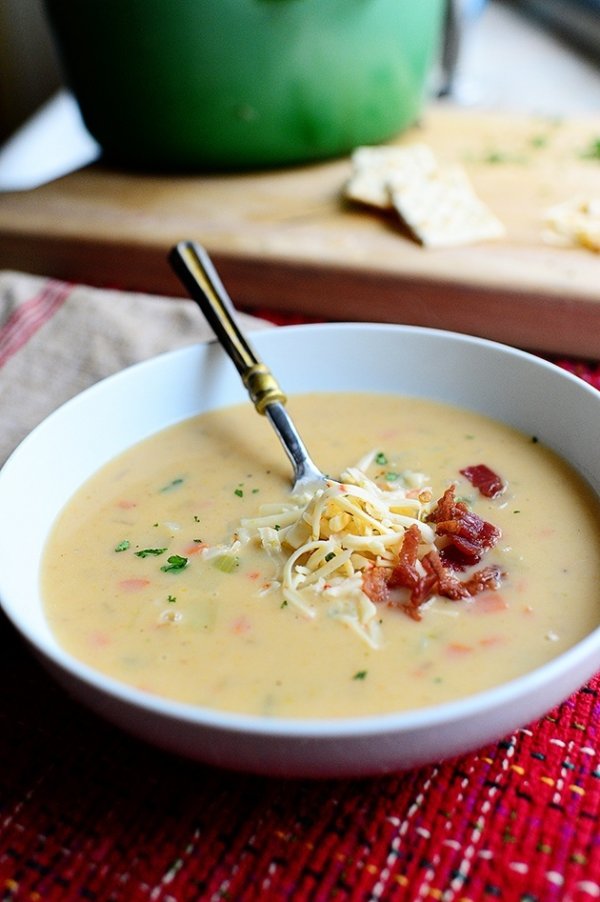 Check out the recipe at: thepioneerwoman.com
This is one of my favorite potato soup recipes. It's so incredibly simple and I love the addition of carrots, onions and celery. It adds in the core potatoes and bacon of course. I highly recommend looking at a variety of potato soup recipes to see which best fits your tastes. While this one uses a blender, other recipes don't.
Trendinig Stories
More Stories ...
3

Pumpkin Soup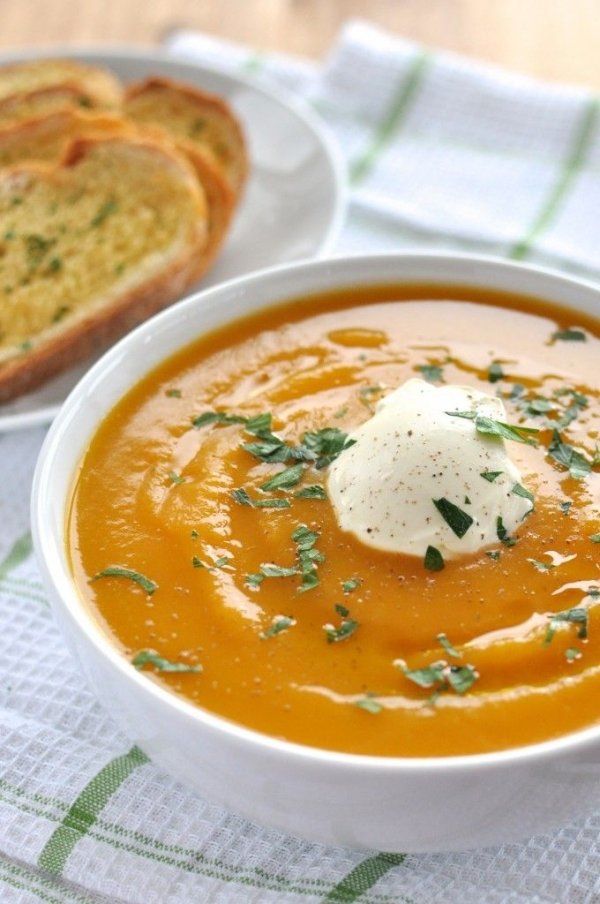 Check out the recipe at: thepioneerwoman.com
I never really thought about pumpkin in a soup until I tried this creamy delicacy one night at a friend's house. I cheated and used canned pumpkin to save some time. You'll also want to experiment with the maple syrup to get the right sweetness. However, it's the perfect fall soup, especially if you want to use fresh pumpkins and pumpkin seeds. I skipped the whole pumpkin bowl since I'm not nearly that arty.
---
4

Acorn Squash and Apple Soup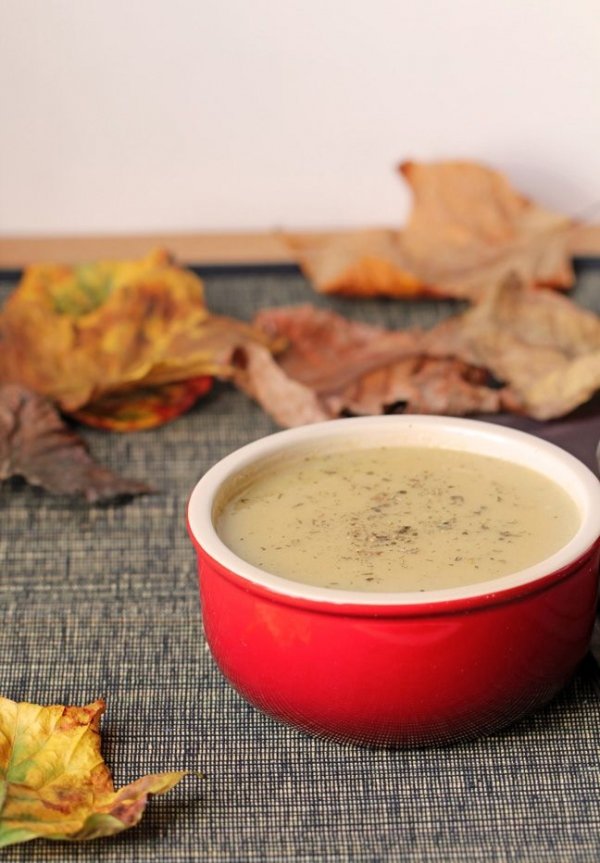 Check out the recipe at: happyherbivore.com
I absolutely love apples, so when I found this soup recipe, I had to try it. You can actually do part of the cooking in the microwave and the rest a stove top if you don't mind a lumpy soup. The mixture of acorn squash, apples, cinnamon, maple syrup and nutmeg make this almost taste like dessert. Don't let that fool you. It's an extremely filling soup and perfect for cold evenings.
---
5

Chestnut Soup with Chocolate Garnish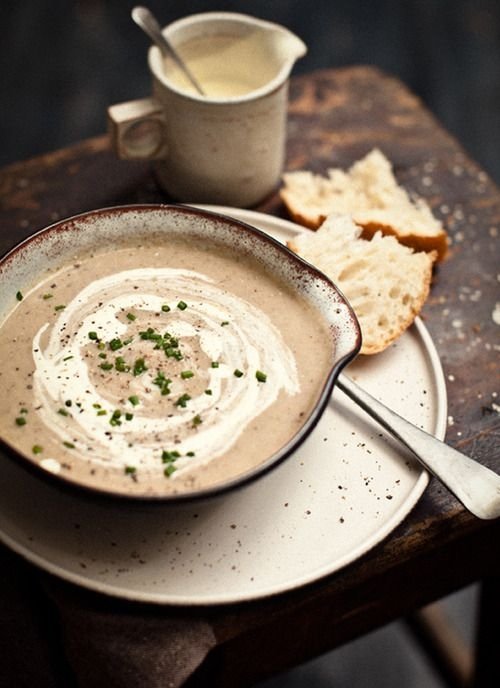 Check out the recipe at: frenchwomendontgetfat.com
How can you not love a soup with chocolate? While it's not enough to ruin a diet, the dark chocolate does add a nice contrast to the soup. I highly recommend buying peeled chestnuts to save time. You'll need a blender for this to puree the chestnuts or you can see if your local grocer already has them this way (sadly, mine didn't). Experiment with the beef stock to get the right consistency for your own tastes.
---
6

5 Ingredient Black Bean Soup
Check out the recipe at: gimmesomeoven.com
This incredibly simple take on black bean soup is full of flavor. I love that you can actually use the juice from the canned beans in place of broth. Try different types of salsa to spice it up as much or as little as you want. For some extra spice, add in some ground or chopped jalapenos. You can also add ground beef or chicken for a more hearty soup.
---
7

Posole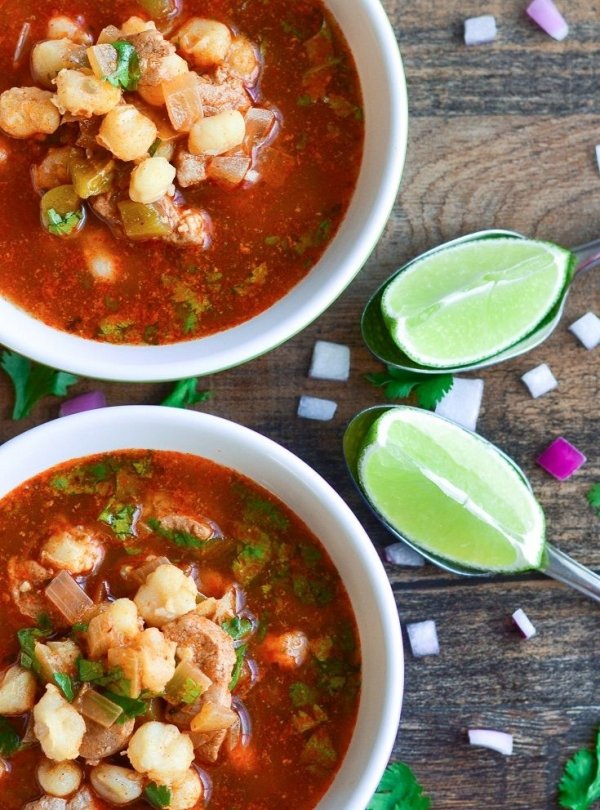 Check out the recipe at: cookinglight.com
Posole is a Mexican style soup with plenty of kick. It only requires five ingredients as the base with pork tenderloin being the main ingredient. Taste test to get the right amount of seasoning on this one. I love the recommendation for adding garnishes such as cheese, onions and even lettuce. This is great soup to make if you have friends coming over and it's super quick to throw together.
---
8

Chicken Broccoli Alfredo Soup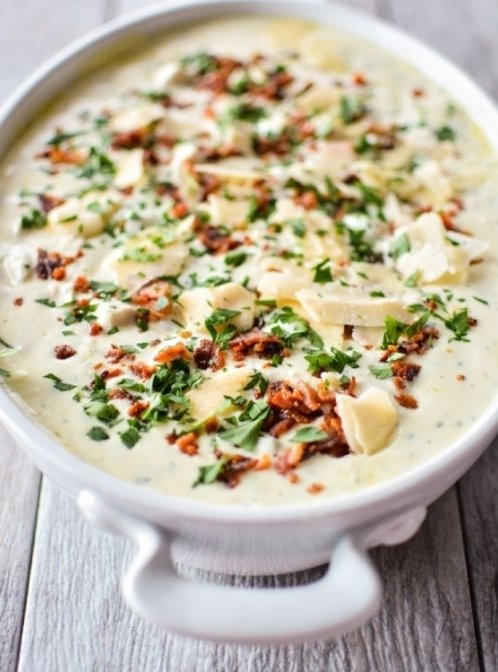 Check out the recipe at: food.com
While this recipe has a few more ingredients than the rest, don't let that scare you. Most of the ingredients are just small things such as salt, pepper, cream, pasta and nutmeg. Believe it or not, you can have this ready in under a half hour. It seems so complex when you taste it, but it really is easy to make. Experiment with the broth to get the right thickness.
---
9

Tomato Soup with Parmesan and Croutons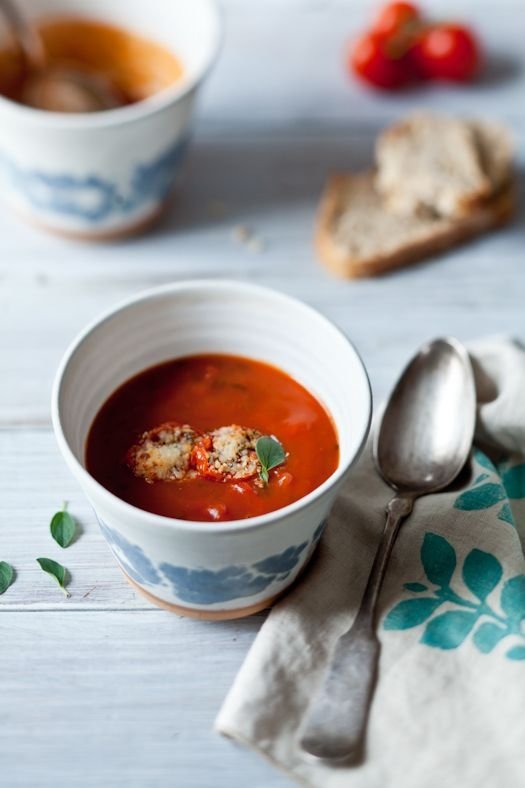 Check out the recipe at: realsimple.com
Sometimes, you can't beat the basics. If you want to cheat a little, start with a can of regular tomato soup and add in the other ingredients. However, you will get more flavor and thickness with a can of peeled tomatoes. The addition of oregano and parmesan really changes the flavor. I recommend cheese or garlic flavored croutons for an extra burst of flavor.
---
10

Souped up Tortellini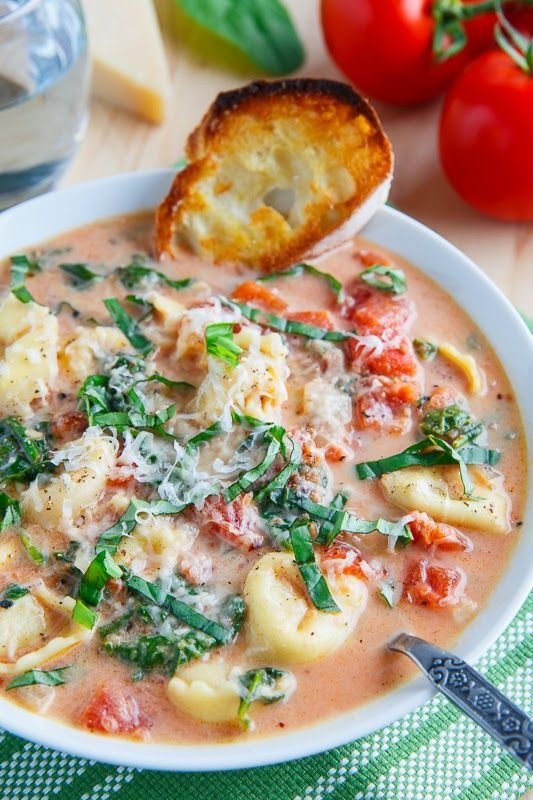 Check out the recipe at: food.com
While this recipe calls for fresh tortellini, I used the frozen kind and it still tasted great. You can also add in different vegetables besides peas and carrots. This is a great variation on a normal tortellini dish. Plus, it doesn't take long to make. You can make the soup in a pan versus a pot. This is really amazing with garlic and cheese bread. You can also sprinkle cheese on top when you serve it.
---
11

Corn and Bacon Chowder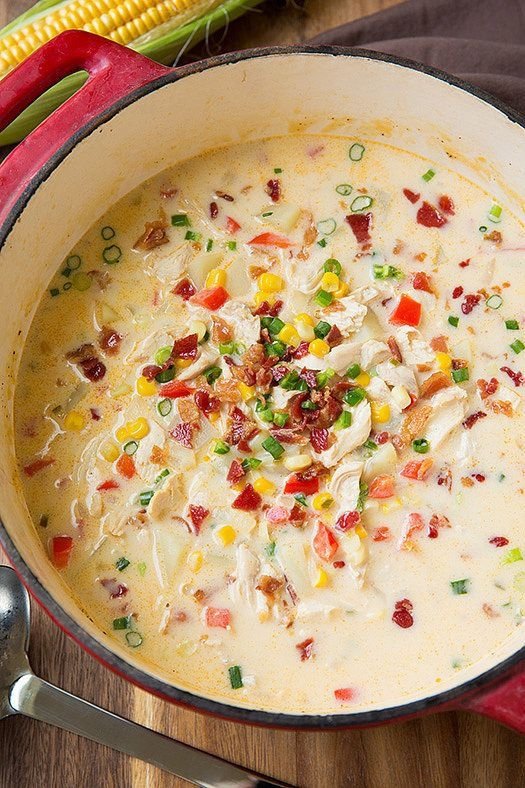 Check out the recipe at: cookinglight.com
I love bacon and this soup puts bacon front and center. With only five simple ingredients, you get an amazingly flavorful soup that's ready in under 20 minutes. You can use pre-chopped and frozen vegetables which makes this great for college students. Basically, you put everything together and heat. It couldn't be any simpler. I used microwave bacon and even added real bacon bits to satisfy my bacony cravings.
---
12

Spring Ramen Chicken Soup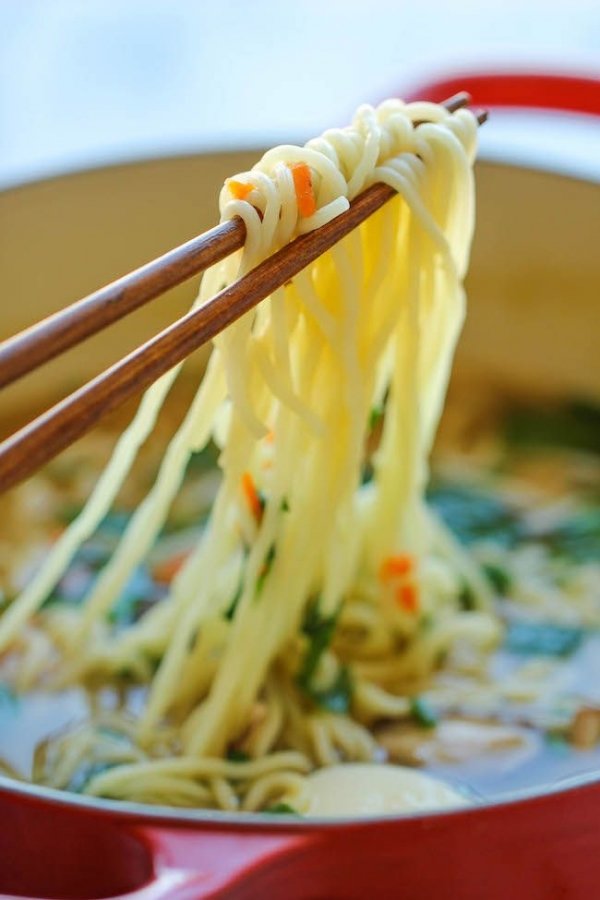 Check out the recipe at: goodhousekeeping.com
This recipe takes basic chicken-flavor Ramen noodles and turns them into a surprisingly good soup. To simplify the recipe, use pre-cut chicken or even canned chicken. It only takes around 20 minutes to make. I love that it adds in carrots, onions and snow peas and even puts an Asian twist on it with sesame oil. Don't let the Ramen noodles fool you. This really does taste great.
---
13

Cheesy Vegetable Chowder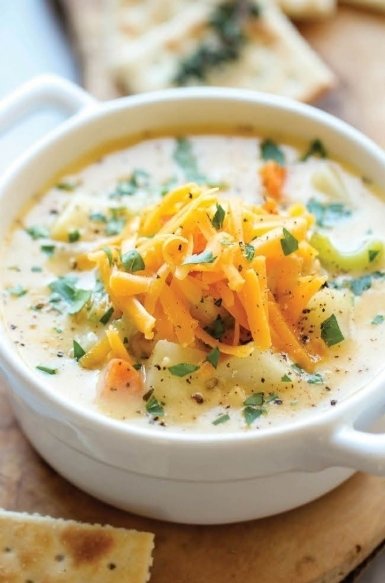 Check out the recipe at: tasteandtellblog.com
Nothing is quite as satisfying as a good cheddary soup. I love the cheese base mixed with onions, celery, carrots and broccoli. Of course, you can use most any vegetable. You'll have this ready in just 30 minutes and you probably have most of the ingredients already on hand. I used a frozen vegetable medley in mine to save time on chopping.
You don't always have to opt for canned soup as the temperatures start to cool. Try one of these recipes and have homemade soup in less than an hour. Experiment with different ingredients to make your own unique recipes. What are your favorite quick and easy soups?
---
Comments
Popular
Related
Recent