21 Best Christmas Cocktails 🍹 Everyone's Gonna Love ❤️ ...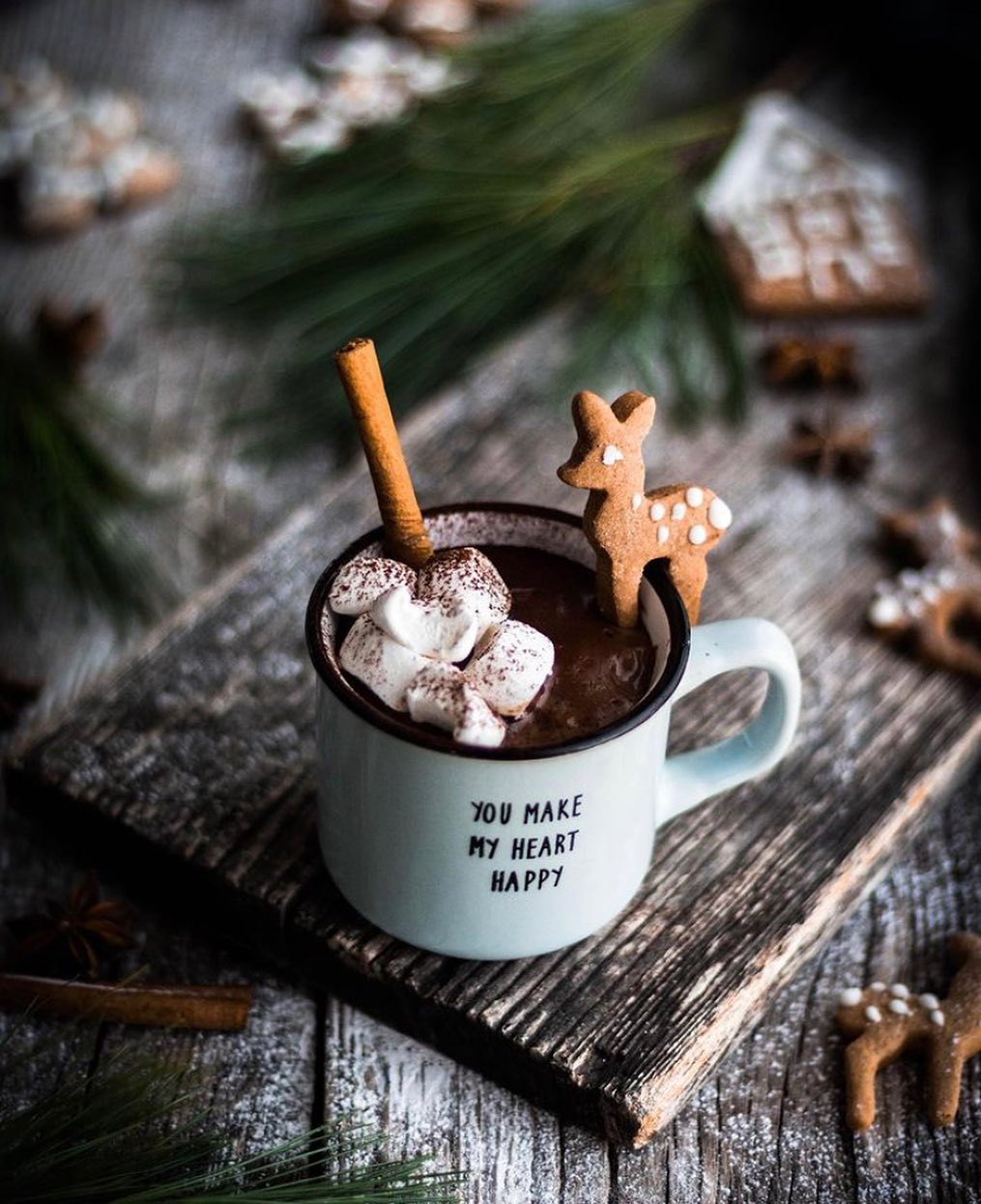 One of my favorite things about the holidays is Christmas cocktails. This is the one time of year I do indulge in alcohol and I become cocktail maker extraordinaire. I love my bar tools and shaker, and no ingredient is safe from my hands. I have a couple of favorites but I just have to try new ones each year. I'm always on the look out for recipes and this year, my Christmas cocktails will come from this list. I hope you'll give some a try too.
Cranberries are effortlessly Christmassy, both in taste and color, and these amazing mimosas are perfect for a Christmas morning brunch before the turkey comes out later on!
Recipe: delish.com
This is a fun festive twist on a traditional rum punch, but be careful, it's so easy to drink that you might not make it to the end of the day on your feet!
Recipe: delish.com
This is the kind of indulgent adult treat that you don't mind having at Christmas because the diet starts in January! Caramel apples and alcohol together? Heaven!
Recipe: delish.com
4.

Gingerbread Eggnog White Russian
Combine some of the very best flavors of Christmas in this rich and luscious twist on a classic White Russian. So moreish!
Recipe: delish.com
5.

Pomegranate Moscow Mule
If Cranberries aren't your thing but you still want to enjoy and festively red cocktail, then you can't go wrong with this stunning Moscow mule that uses pomegranate!
Recipe: delish.com
Aptly named because it will get you in the mood for smooching, this beautiful cocktail is as much about the presentation as it is the flavor!
Recipe: mixthatdrink.com
Sangria isn't just for summer months I'll have you know! This recipe tailored for the winter will be a smash hit at your Christmas parties throughout the month.
Recipe: bakeaholicmama.com
8.

Slow Cooker Spiced Wine
This recipe takes the experience of mulled wine to a whole other level, filled with all the iconic flavors of the festive period!
Recipe: wellplated.com
9.

Winter Wonderland Cocktail
With coconut cream and vanilla vodka as key ingredients, this cocktail is as white as the winter snow and as delicious as any great seasonal treat!
Recipe: foodiemisadventures.com
You can wave goodbye to the fall and hello to the winter with this sensational cider and Prosecco based cocktail that will perfectly bridge the gap between seasons.
Recipe: fedandfit.com
11.

Raspberry Limoncello Prosecco
This is one hell of a simple yet classy cocktail that you can easily make for your friends to impress them at a Christmas party.
Recipe: damndelicious.net
12.

Raspberry Cream Mimosas
This cocktail is really interesting because it mixes together both creamy and fizzy textures to make something really special.
Recipe: stiersaesthetic.com
This beverage is regarded as the winter version of a Pina Colada, so if you are partial to one of those, you will fall head over heels for this frosty alternative!
Recipe: homemadehooplah.com
14.

Salted Caramel Eggnog
This is not a drill. I repeat, this is not a drill! Once you have tried this salted caramel eggnog, nothing will ever be the same.
Recipe: delish.com
15.

Candy Cane Kahlua Hot Chocolate
It doesn't get more decadent than adding a touch of Kahlua to hot chocolate, and this recipe has it down to a fine art!
Recipe: delish.com
Here is another one that has managed to get both creamy and fizzy textures involved. It might sound weird but once you taste it you will definitely understand!
Recipe: delish.com
This is the kind of drink that is so magical I can imagine it being on the menu in a pub in the Harry Potter universe. But luckily for us, it's real!
Recipe: thekitchenismyplayground.com
Christmas is fun but it can be exhausting, so why not perk yourself and your guests up with this delicious coffee cocktail?
Recipe: eclecticeveryday.com
19.

White Chocolate Peppermint Bark Martini
Peppermint is an iconic Christmas flavor, but trust me, you have never tasted it in the way that it is used here!
Recipe: willcookforfriends.com
20.

Apple Pie on the Rocks
There is nothing more homely than a classic apple pie, but when you want to combine that flavor with a little partying, then this drink is for you!
Recipe: veganyackattack.com
Sure, this one might sound like something that Snoop Dogg would rap about, but it is actually a real crowd pleaser filled with amazing fruity flavors.
Recipe: bakedbree.com
{{#comments_count}} Show Commnents ({{comments_count}}) {{/comments_count}}