10 Tempting Macaron Recipes ...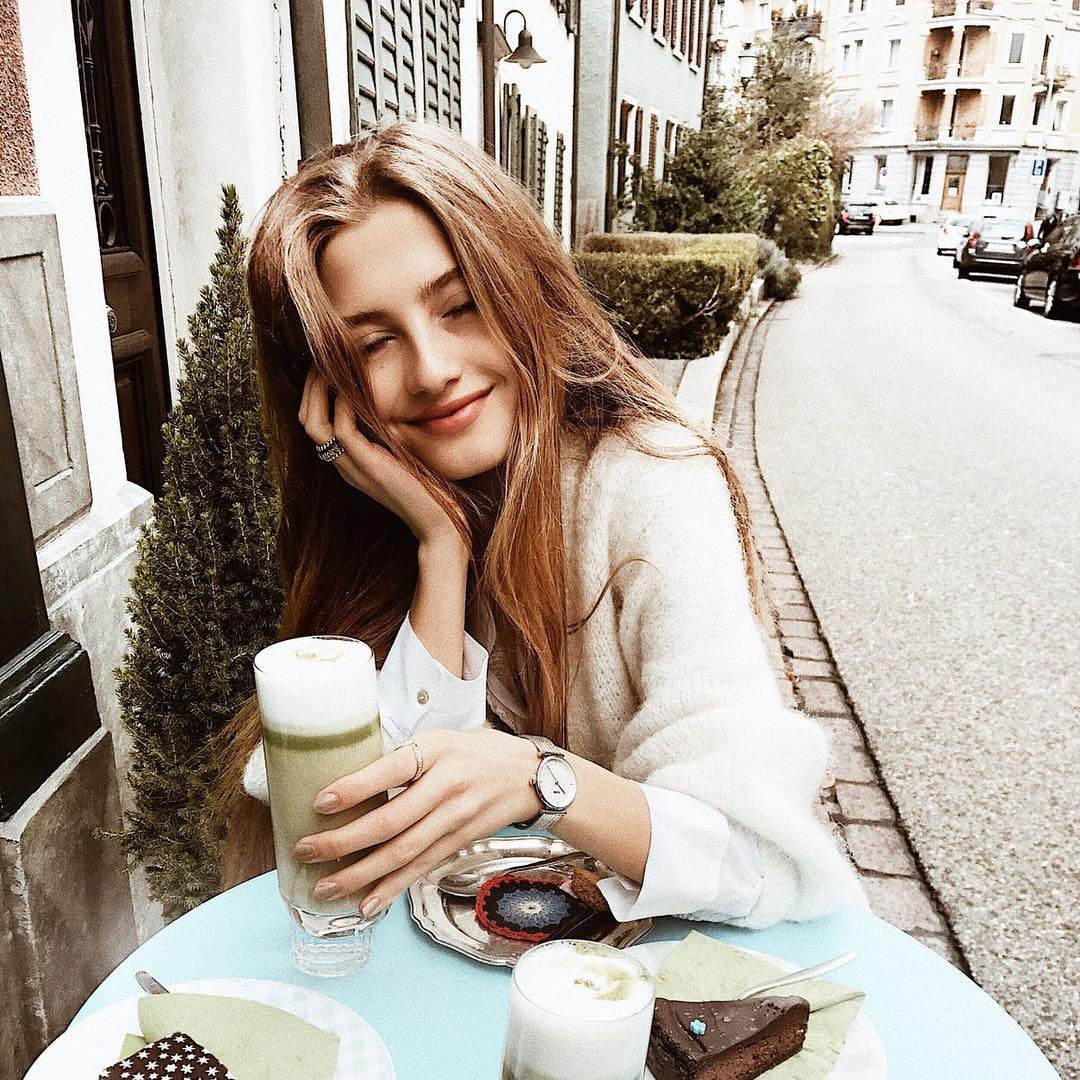 I just bought a cookbook that focuses solely on macaron recipes, and I'm having so much fun experimenting! Macarons, done correctly, are light, crisp, sweet, and simply gorgeous. They're the prettiest pastries, ideal to give as gifts, to share at parties, or to make for someone special! The Better Half and I are planning a vintage Parisian wedding, and these are definitely going to feature heavily. While there are hundreds of macaron recipes, here are some of my favorites. Perfection takes practice, but don't be intimidated – just start baking!
Raspberry macarons are just top notch, seriously. You'll find that most macaron recipes follow the same classic flavor profiles, and berries are always a stellar choice. Raspberry is a fantastic option because it adds a lovely tart flavor to all that light sweetness – and they are so pretty! If you really want to get experimental, try a chocolate raspberry macaron. Yum!
Ingredients:
1 cup confectioners' sugar
1 cup almond flour (see Note)
3 large egg whites, at room temperature
1/2 cup granulated sugar
2 tablespoons water
2 or 3 drops red food coloring
1/2 cup seedless raspberry jam
Directions:
Preheat the oven to 400° and position racks in the upper and lower thirds. Line 2 baking sheets with parchment paper.
In a large, wide bowl, using a large rubber spatula or a handheld electric mixer, mix the confectioners' sugar and the almond flour with 1 of the egg whites until evenly moistened.
In a small saucepan, combine the granulated sugar with the water and bring to a boil; using a moistened pastry brush, wash down any crystals on the side of the pan. Cook over high heat until the syrup reaches 240° on a candy thermometer.
In another large bowl, using clean, dry beaters, beat the remaining 2 egg whites at medium-high speed until soft peaks form. With the mixer at high speed, carefully drizzle the hot sugar syrup over the whites and beat until firm and glossy. Beat in the food coloring until the meringue is bright pink.
Stir one-fourth of the meringue into the almond mixture. Using a rubber spatula, fold in the remaining meringue. Transfer the meringue to a pastry bag fitted with a plain 1/2-inch tip; pipe onto the prepared baking sheets in 1 1/2-inch mounds, 1 inch apart. Tap the sheets and let dry for 15 minutes.
Transfer the meringues to the oven and immediately turn off the heat. Bake the meringues for 5 minutes. Turn the oven on to 400° again and bake the meringues for 8 minutes, until they are puffed and the tops are firm and glossy. Transfer the baking sheets to racks and let cool completely. Peel the meringues off of the parchment paper.
Spoon the jam into a small pastry bag fitted with a 1/4-inch tip. Alternatively, use a resealable sturdy plastic bag and snip off a corner. Pipe the preserves onto the flat sides of half of the meringues. Top with the remaining meringues and serve.
NOTES Almond flour (finely ground blanched almonds) is available at supermarkets.
Source: foodandwine.com
2.

Lemon Macarons with Cranberry-Marscapone Filling
While lemon is a timeless macaron flavor, this one has a twist. The cranberry-marscapone filling is out of this world! Because of its inclusion, this recipe is slightly more involved, but I promise you it's worth the effort. You've never tasted anything more magical. It's tart and light and delicate, ideal for summertime soirees!
Ingredients:
Macarons:
1 1/2 cups finely ground almonds
1 1/4 cups powdered sugar
3 egg whites
1/2 teaspoon vanilla
1/4 teaspoon salt
1/4 cup granulated sugar
1 teaspoon finely shredded lemon peel
Cranberry-Marscapone Filling:
1/4 cup mascarpone cheese or cream cheese, softened
1 tablespoon butter, softened
1 tablespoon honeh
1 cup powdered sugar
2 tablespoons dried cranberries or cherries, finely snipped
1/2 teaspoon finely shredded lemon peel
Few drops red food coloring
2-4 teaspoons lemon juice
Directions:
Macarons:
Line three large cookie sheets with parchment paper; set aside. In a medium bowl stir together almonds and powdered sugar; set aside. In a large mixing bowl combine egg whites, vanilla, and salt. Beat with an electric mixer on medium speed until frothy. Gradually add granulated sugar, about 1 tablespoon at a time, beating on high speed just until soft peaks form (tips curl). Stir in almond mixture and lemon peel. Using a large pastry bag fitted with a 1/2-inch round tip, pipe mixture into 2-inch flat circles onto prepared cookie sheets, leaving 1 inch between circles. Let stand for 30 minutes before baking. Preheat oven to 325 degrees F. Bake, one sheet at a time, for 9 to 10 minutes or until set. Cool on cookie sheet on a wire rack. Carefully peel cookies off parchment paper.
Cranberry-Marscapone Filling:
In a medium mixing bowl beat mascarpone cheese, butter, and honey with an electric mixer on medium speed until smooth. Gradually add powdered sugar, beating well. Stir in dried cranberries and lemon peel. Stir in enough food coloring to tint the filling pink. Stir in enough lemon juice to reach spreading consistency.
Spread Cranberry-Mascarpone Filling on bottoms of half of the cookies. Top with the remaining cookies, bottom sides down.
Source: thecraftblog.com
3.

Orange Blossom Crème Chantilly Macarons
These macarons are so delicate. They're just lovely, all the way around. The coloring is bright and pretty, but the orange blossom taste is the real kicker. The filling is absolutely incredible as well. Again, these macarons make great summertime treats, but they're also great in winter. And fall. And spring, for that matter!
Ingredients:
**Macaron shells:
**60 grams liquid egg whites (or two egg whites)
115 grams confectioner's sugar
90 grams almond flour
50 grams granulated sugar
1 generous drop of Americolor Orange gel food colour
Crème:
250ml Lactose Free 35% cream
3 grams confectioner's sugar
1.

5 Grams Orange Blossom Water
a pinch of crushed vanilla beans
**Directions:
**Line a cookie sheet with parchment or silpat mat.
In a food processor, pulse the almond flour and confectioner's sugar together for about 20 seconds, or until well combined.
Using the whisk attachment, whip the egg whites in a grease-free bowl of a stand mixer until foamy.
Add the granulated sugar a little at a time and continue to whip on high until stiff peaks form.
Stop the mixer and add the flavour and colour. Whip for a few more seconds until fully combined.
Remove bowl from mixer and sift the almond mixture onto the egg whites. Use a clean, grease-free spatula to gently fold the the mixture into the egg whites. Should be the consistency of molasses when ready.
Fit a piping bag with a 1.5" plain tip and fill the bag with the batter. Pipe small circles onto the parchment/baking mat.
Tap the pan on the counter a couple times to remove any air bubbles or peaks. Let the batter rest for about 30 minutes.
While the batter rests, preheat the oven to 325ºF. Bake for 8 -10 minutes. Do not allow to brown. (bake time may differ for your oven)
Remove from oven and allow to cool completely before assembling.
To make the crème: Chill the cream and bowl prior to starting, for best results. Place all the ingredients in the bowl and using the whisk attachment of your stand mixer, whisk on high until soft, stable peaks form - about 5 minutes. Store in refrigerator until ready to use.
Assembly:
Attach a tip #21 Star Tip to a piping bag and fill with cream. Pipe in circles on the flat side of a cookie and pair with a another cookie. Press together lightly. Place in an airtight container and refrigerate over night.
Source: isugarcoatit.com
4.

Chocolate-Coconut Macarons
There are chocolate macarons. There are coconut macarons. But chocolate-coconut macarons? Oh my god. I can't even describe how delicious these are. I've got a thing for coconut and chocolate anyway, but you've never tasted that flavor pairing until you've tried it in a light, crispy macaron.
Ingredients:
1 cup grated dried unsweetened coconut (3 oz.)
2/3 cup slivered almonds or 3 oz. almond flour (2/3 cup)
1 1/2 cups confectioners' sugar
3 large egg whites(I used ex-large whites, a total of 97 grams), aged*
pinch of salt
3 tablespoons granulated sugar
*left to stand at room temperature 24 hrs.
Directions:
Line 2 large baking sheets with parchment paper.
Grind coconut and almond slivers with confectioners' sugar in food processor until powdery, about 2-3 minutes….the finer you can get it the better. If using almond flour process until coconut and almond is powdery.
Sift the almond/coconut mixture through a medium-mesh sieve. (If not fine enough for almost all of nuts to go through the sieve, regrind). Sift again. Now, I simply just whisked the almond mixture until there were no lumps…and whisked again, to ensure the mixture was light and aerated….and probably whisked again.
Beat egg whites with salt in a bowl of an electric mixer at medium speed until they just hold soft peaks.
Increase speed to high and beat in granulated sugar, 1 TBS at a time. Beat until meringue holds stiff, glossy peaks, about 1 minute or so.
Add almond/coconut mixture into the stiffly beaten egg whites, 1/4 cup at a time, and lightly fold 4-5 times after each addition or until most of the nut mixture is incorporated.
Fold the whole Macaron batter with a rubber spatula (gently) one last time…until completely incorporated. (Batter will be loose and have lost some of the volume.)
All you have left to do is the preparation. It's up to you whether you are making macaron shells or cupcakes, cookies, pies or what. There you have it, a dish that is bound to impress the guests that won't bust the seam on your favorite pair of skinny jeans.
Source: mymacaronrecipe.com
5.

Dark Chocolate Macarons
However, yes, chocolate macarons are a classic. These rely on dark chocolate, and the rich, decadent flavor really comes through. However, since macarons are largely light and airy at heart, the chocolate doesn't overpower. There's just a perfect flavor balance you'll love from first bite.
Ingredients:
Macarons:
2 cups powdered sugar
1 cup almond flour or almond meal
3 tablespoons natural unsweetened cocoa powder
1/4 teaspoon fine salt
3 large egg whites, at room temperature
Pinch cream of tartar
3 tablespoons granulated sugar
Chocolate ganache:
4 ounces bittersweet chocolate, finely chopped
1/2 cup heavy cream
2 tablespoons unsalted butter (1/4 stick), at room temperature and cut into cubes
Directions:
Macarons:
Line two baking sheets with parchment paper; set aside. Fit a large pastry bag with a 1/2-inch plain tip; set aside.
Place the powdered sugar, almond flour, cocoa powder, and salt in a food processor fitted with a blade attachment and pulse several times to aerate. Process until fine and combined, about 30 seconds. Sift through a flour sifter into a large bowl; set aside.
Make a meringue by placing the egg whites in the clean bowl of a stand mixer fitted with a whisk attachment. Beat on medium speed until opaque and foamy, about 30 seconds. Add the cream of tartar, increase the speed to medium high, and beat until the egg whites are white in color and hold the line of the whisk, about 1 minute. Continue to beat, slowly adding the granulated sugar, until the sugar is combined, the peaks are stiff, and the whites are shiny, about 1 minute more. (Do not overwhip.) Transfer the meringue to a large bowl.
Using a rubber spatula, gently fold the dry mixture into the egg whites in four batches until the dry ingredients are just combined. (The meringue will deflate.) With the final addition, stop folding when there are no traces of egg whites, the mixture runs like slow-moving lava, and it looks like cake batter. (Do not overmix.)
Transfer the batter to the pastry bag. Pipe out 1-1/4-inch rounds about 1 inch apart onto the baking sheets, about 25 per sheet. Pick up the baking sheets and bang them against the work surface to help create the macaron base, or foot. Let the rounds sit at room temperature for 30 minutes to dry the tops and ensure even cooking.
Heat the oven to 350°F and arrange a rack in the middle. Bake the macarons one sheet at a time for 7 minutes. Rotate the sheet and cook for 7 minutes more. Transfer the sheet to a rack to cool completely.
Chocolate ganache:
Place the chopped chocolate in a large bowl.
Warm the cream in a small saucepan over medium heat until it just starts to boil. Stir it into the chocolate without creating bubbles. Let sit for 1 minute. Add the butter and stir until smooth. Chill in the refrigerator until thickened but still spreadable, about 30 minutes.
Assembly:
Pair macarons of similar size. Remove the ganache from the refrigerator. If you choose to pipe the ganache, transfer it to a resealable plastic bag and snip about a 1/2 inch off a bottom corner. Squeeze or scoop the ganache to about the size of a cherry (about 1 teaspoon) onto the center of a macaron half. Top with another half and press gently so that it looks like a mini hamburger. The filling should not ooze out the edges. Refrigerate, covered, at least 24 hours before serving.
Source: chow.com
These pretty pink delicacies will change your entire world. They're ideal for birthday parties, engagement parties, wedding receptions, and Saturday evenings – what I'm saying is, you'll want these all the time. They're a little involved, but you'll be glad you took the time to make the buttercream. It's the absolute perfect filling.
Ingredients:
Macarons:
1 cup almond flour (or 1 cup blanched almonds, finely ground)
1 cup confectioner's sugar
2 egg whites, left in an open container overnight in the refrigerator, or for 2-3 hours at room temperature
1/3 cup granulated sugar
1-2 drops all natural strawberry flavor
1-2 drops pink food coloring (all natural, if possible)
Strawberry buttercream filling:
3 large strawberries at room temperature
1 stick butter, at room temperature
1/2 teaspoon pure vanilla extract
3-4 cups powdered sugar
1 tablespoon heavy cream
1 drop pink food coloring (all natural, if possible)
Directions:
Macarons:
In the bowl of a food processor, fitted with the blade attachment, pulse together almond flour and confectioner's sugar, until finely ground. Sift up to four times (or whatever you have patience for). In a separate bowl (one that is scrupulously clean and free of grease—preferably not plastic), beat the eggs with an electric mixer to form soft peaks. Gradually add the granulated sugar, about a tablespoon at a time, until all the sugar is incorporated and dissolved. Beat until thick and glossy, 2-3 minutes. Stir in strawberry flavor and food coloring.
Add in about half of the almond mixture to the egg white mixture. Do not fold the two mixtures—stir it as you would stir a brownie mix. Add in more of the almond mixture as necessary to achieve a thick, glossy, grainy mixture. If you tilt the bowl, the mixture should slowly slide down the sides of the bowl. Or, scoop up some of the mixture and let it fall back into the bowl. It should fall in a thick ribbon that holds its shape on the surface of the mixture for a second or two, and then slowly "melts" back into the bowl.
Fit a large pastry bag with a round tip, fill with the mixture, and pipe 1 inch circles—2 centimeters apart—on 3-4 Silpat lined baking trays. Allow the macarons to set out at room temperature for 2-3 hours (this drying process is crucial, as this is what creates the smooth top, and the characteristic ruffled foot on the bottom of each cookie half). Set the oven to 250 degrees. Bake cookies for 10-12 minutes, or until crisp but not brown. Allow to cool completely on the baking sheets. Gently twist each cookie half to release it from the baking sheet. Fill cookies with strawberry buttercream filling.
Strawberry buttercream filling:
In a food processor, pulse strawberries until pureed. Add in butter and vanilla, and about 2 cups of the sugar. Pulse until well combined. Incorporate cream. Add in small amounts of powdered sugar, pulsing after each addition, to reach the desired consistency. Add in food coloring. Frosting should be smooth and soft, yet hold its shape.
Source: sophistimom.com
7.

Simple Vanilla Macarons
Just like the title says, these are some of the simplest macarons you'll ever make. I probably should have included them first, because if you get this base down to perfection, you'll find more involved recipes much easier to tackle. I'm a huge fan of a simple, timeless vanilla treat, so I love these all by themselves.
Ingredients:
110 grams blanched slivered almonds or ground almond flour
200 grams confectioners sugar
100 grams egg whites (from 3 eggs, separated 24 hours in advance or microwaved for 8 seconds)
1/4 tsp vanilla paste or extract
1 vanilla bean split lengthwise
50 grams granulated sugar
vanilla buttercream
Directions:
Pulse the almonds/almond flour and confectioner's sugar several times in your food processor until thoroughly mixed. Place egg whites in a clean bowl and beat using mixers (or whisk) until soft peaks form. Split and scrape the vanilla pod and add the beans and extract to the egg whites. Add the sugar and turn the mixer to high, whisking until you have a glossy meringue with stiff peaks.
Fold the dry ingredients into the egg whites gently, briskly at first to break up the meringue a bit, until thoroughly mixed. It's important you don't over mix the batter, but it should be well combined and is supposed to "ribbon" off the the spatula when lifted from the bowl.
Transfer the batter to a piping bag fitted with a large round tip and pipe rounds of 1.5 inches along two parchment or silicon-lined baking sheets (leaving space between each.) Let sit one hour at room temperature to develop a shell.
Heat oven to 300. Bake for 10-12 minutes. Cool completely and remove from the pan.
To fill, match up like sized cookies and pipe with buttercream or other filling of choice. Helen says they taste even better when stored in the fridge for a couple days and I agree!
Source: the-baker-chick.com
These are absolutely amazing. That gorgeous purple color practically tells you everything you need to know about the taste. The lavender is light, almost just a hint really, but it's enough to make these macarons calming and soothing. Have them with your favorite tea at the end of a particularly stressful day, and you'll forget all your troubles immediately.
Ingredients:
⅔ cups almond flour
1½ cup powdered sugar
3 large egg whites at room temperature, eggs left out overnight
5 tablespoons granulated sugar
1 teaspoon vanilla extract
a few drops of purple gel food coloring (optional)
½ cup butter, softened
2 cups powdered sugar
½ cup cream infused with ½ teaspoon lavender, then strained
Directions:
Macarons:
Preheat the oven to 375º.
To begin, process the almond flour and powdered sugar in the food processor. This ensures that the powders are very fine and the lumps that form in powdered sugar are worked out. Set the mixture aside.
n medium begin to beat the eggs. Gradually increase the speed to high. When the egg whites start to foam, add the granulated sugar 1 tablespoon at a time. Beat until stiff "bird beak" peaks form.
Add the vanilla extract.
Pour the almond mixture into the egg whites and begin to mix. You don't have to be too gentle, a little force is actually best. Once the flour mixture is incorporated you begin to macaronage. You want to continue to fold the batter and as you fold it, you spread it out against the side of the bowl. So take your silicone spatula, and run it down the center of the batter, flip the left half over, then smear the whole thing once against the side of the bowl.
Using a piping bag with a round tip, or just the coupler and no tip, pipe out the cookies. You do this by piping straight down, flooding the area, and then pulling quickly up. Try to make them uniform, but don't worry too much about it. In the end you just match two that are the same size.
In my oven I bake the cookies at 375º for 7 minutes and then open the oven for a blast of cool air. 7 minutes is just when the foot has appeared. I close the door and let them go another 4-6 minutes.
(You are looking for the meringue to be just firm, with no browning at all. In some ovens they burn at 375º and need to bake at 325º.)
Let the macarons cool on the sheet for a few minutes, they should then release easily.
Lavender buttercream:
Heat the cream and lavender in a saucepan until it just comes to a boil.
Remove from heat and cover, let the cream infuse for 20 minutes.
Strain the lavender out of the cream and set the cream aside.
Beat the butter until it is creamy, and add the powdered sugar.
Slowly add the cream until you get a consistency you like. I added about ⅓ cup.
If the mixture gets to runny add more powdered sugar.
Match like sized cookies, and pipe the buttercream in the center.
Let the Macaron rest overnight in the fridge, this ensures a perfect texture and a blending of the flavors.
Source: plantfoodfabulous.com
9.

Salted Caramel Macarons
This recipe is a bit involved as well, but you won't begrudge a single minute you spend making these treats. Salted caramel is one of my favorite flavors, and while you wouldn't think so much richness belongs in a light little macaron, it does. Oh believe me, it does. The combination is actually quite perfect, because everything balances out scrumptiously.
Ingredients:
150g almonds (ground into meal) (5.3 oz)
150g icing sugar (5.3 oz)
150g +35g granulated sugar (5.3 oz + 1.2 oz)
50g water (1.8 oz)
120g egg whites divided 60g and 60g (4.2 oz, divided to 2.1 and 2.1 oz)
food colouring (I used about 1 tsp brown icing colouring, which was a bit too much)
175g sugar (6.2 oz)
125g whipping cream (4.4 oz)
175g butter + 250g for the whipped buttercream later on (6.2 oz + 8.8 oz)
Directions:
To start off with the filling, pour 175g of sugar into a thick-bottomed pot over medium heat. Let the sugar melt to get a nice amber colour. You can stir it, but I prefer letting it melt on its own and swirling the caramel inside the pot until all the sugar is melted. Set aside.
In another pot, heat up the whipping cream until it's frothy. Pour into the caramel and mix the two together until they're incorporated. Let cool until about 115F, or until you find it won't separate if you add the butter. I basically opened the window and stirred until it thickened a bit. Add 175g of butter, chunk by chunk, mixing until it's completely incorporated. It'll be tepid by the time you're done incorporating all the butter. Cover with plastic wrap (touching the surface of the caramel) so it doesn't form a skin. Set aside.
For the macaron shells, process almonds with icing sugar until you get a fine powder. Sift into a bowl (you may need to process it multiple times to get all the lumps out) and mix 60g of the egg whites with it until you get a paste. Add brown food colouring until you get a milk chocolate brown. It'll mellow out when you add the meringue. Set aside.
Whip the remaining 60g egg whites with 35g of sugar until almost stiff peak stage. (See picture below). Meanwhile, heat 150g sugar with 50g water until 230F, then slowly stream the sugar syrup into the meringue with the beater running. Whip the meringue until stiff peak or until the meringue stays inside the beater when you pull it out.
Add a dollop of the meringue into the almond paste and mix to loosen it up. Then incorporate the remaining meringue, folding until you get a lava-like texture that flows in thick ribbons that'll sink back into the batter within 20-30 seconds.
Transfer to a piping bag fitted with a Wilton 12 round tip, pipe 1 1/2 inch circles on a parchment-paper lined baking sheet and bake for 12-14 minutes (you'll know it's ready when you touch the domes of the shells in the oven and they don't wobble much).
Once baked, let cool on a wire rack for about 2 minutes, then gently remove from the baking sheet and let cool completely before filling.
To finish the buttercream, whip 250g of butter until creamy. Add the caramel and whip until incorporated. Transfer to a piping bag and chill for about 10 minutes for it to be less runny.
Fill the cookies with a generous dollop of buttercream (about 2 tsp depending on the size of the cookie). Gently squish the matching macaron shell together to get a sandwich of deliciousness.
Source: alimentageuse.com
Finally, we have my most favorite macaron recipe ever. I'm a nut for pistachios (haha, get it?), and these are just divine. They're light and crunchy and nutty and just the teensiest bit salty, and believe me when I say that the bright green color adds to the taste even though there's no earthly reason it should. These should be a St. Patrick's Day staple, I think.
Ingredients:
Macarons:
1 1/4 cups almond meal (ground almonds)
1 1/2 cups pure icing sugar
4 eggwhites
1/4 cup caster sugar
3 drops green food colouring
1/4 cup finely chopped pistachio kernels
Filling:
90g white chocolate, chopped
2 tablespoons thickened cream
Directions:
Grease 3 large baking trays. Line with baking paper. Sift almond meal and icing sugar together in a bowl.
Using an electric mixer, beat eggwhites in a bowl until soft peaks form. Gradually add sugar, beating until dissolved. Add food colouring. Beat until just combined. Fold in half the almond mixture until just combined. Fold in remaining mixture until combined and mixture becomes glossy (mixture will break down a little).
Spoon mixture into a large snaplock bag. Snip 1cm from 1 corner of bag. Pipe 4cm rounds of mixture onto prepared trays, 4cm apart. Sprinkle each macaron with pistachio. Tap trays on bench to remove air bubbles. Set aside for 1 hour.
Preheat oven to 130°C/110°C fan-forced. Bake macarons, 1 tray at a time, for 18 to 20 minutes or until tops are firm. Cool on trays. Carefully transfer to a wire rack.
Make filling: Place chocolate and cream in a microwave-safe bowl. Microwave on high (100%) for 1 minute or until chocolate melts. Stir with a metal spoon to combine. Refrigerate for 10 minutes or until mixture thickens and becomes spreadable.
Spread 1/2 teaspoon filling over flat sides of half the macarons. Sandwich with remaining macarons. Set aside until filling sets. Serve.
Source: taste.com.au
These are just a few of my favorite recipes for macarons. Remember that both the filling and the cookies are the key elements, but don't forget to spend time thinking about the color, consistency, and overall appearance. Do you enjoy making or eating macarons? Let me know your favorite recipes!
{{#comments_count}} Show Commnents ({{comments_count}}) {{/comments_count}}