This is Why You Should Always Have Marshmallows in Your Kitchen ...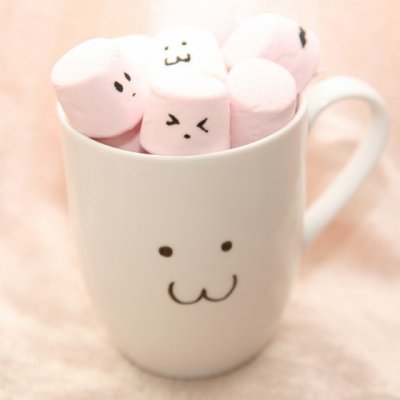 Raise your hand if you love marshmallows! Don't we all? Turns out there are loads of things you can do with a marshmallow that is just as much fun as stuffing them in your mouth. A big old bag of Jet-Puffed is pretty cheap so there's no reason not to keep some on hand all the time. Regardless, I'm giving you 26 of them right here. Enjoy!
9.

Apple Slices with Peanut Butter and Mini Marshmallows
Source: Homeschool | APPLIE'S PLACE
This snack is healthy with just a small amount of treat mixed in. What kid wouldn't gobble this up?
10.

Roll out Some Fondant
Source: How to Make Marshmallow Fondant
You can't make fondant without marshmallows. Use food coloring to tint it fun colors.
Source: S'mores Dip
Make any day a celebration with this yummy dip. It works great with strawberries and bananas.
Source: Marshmallow Paint
Kids eat paint. That's just a fact of life. Make it yummy and safe with this marshmallow paint.
Source: Food | Babble
Are you seeing a trend here? You better be ready to make some s'mores soon.
20.

Patriotic Jell-O Marshmallows
Source: The Country Cook: Patriotic Jell-O
Jell-O is an easy way to make your marshmallows fun, bright colors for any holiday or event.
21.

Fun Things to do with Marshmallows
Source: marshmallows
Your kids will have as much fun making these as they will stuffing them in their mouths.
Source: Dipped Marshmallow Pops - Our
You can dip your marshmallows in lots of things. Chocolate, peanut butter, Nutella...whatever your little heart desires.