Thailand is a great place for food lovers. Besides what we see on our search engine when searching for street food in Thailand, the country has a huge (edible) variety of street food. While visiting Thailand, you will come across ample of options for your meal that are too amazing.
---
1

TOM YUM GOONG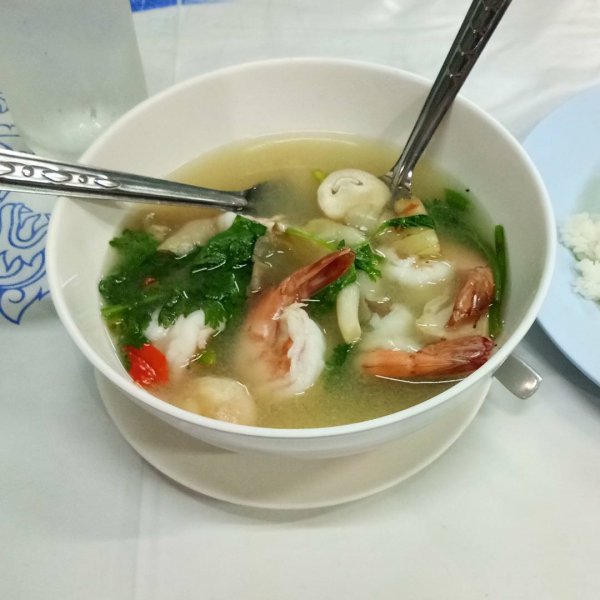 Tom yum goong is a thai sour and spicy prawn soup with Thai chilli, coconut milk, and lemongrass. This soup is available at every Thai food joint. The tom yum we have in any country is not even close to what Thailand offers you. The very first sip is a sudden explosion of lemongrass and Thai chilli and the experience is beyond words.
2

TOD MUN PLA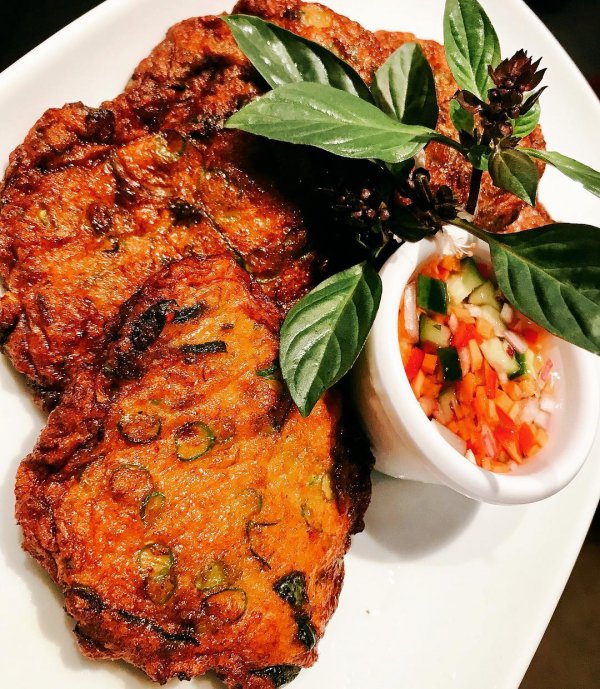 Tod mun pla is fish cake available on the streets of Bangkok. This fried fish is not dipped in a runny batter, it's coated in lime leaves, shrimp past and local chilli.
---
3

PAD THAI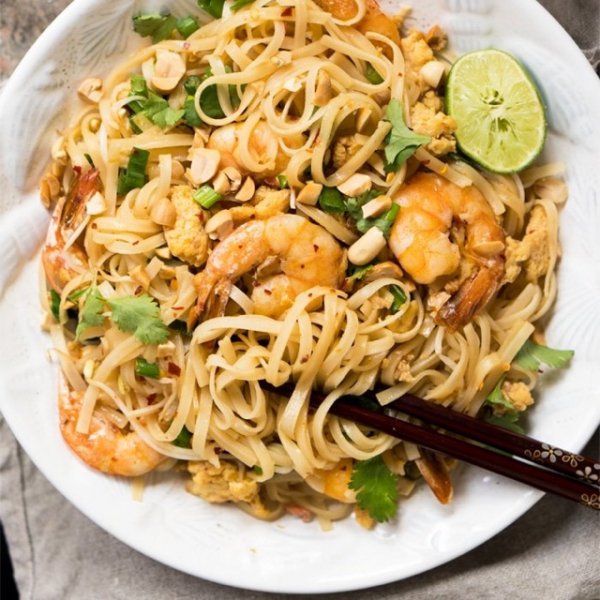 Pad Thai is flat rice noodle preparation made with sprouted beans or lentils, shrimp, and all the Thai spices that make this dish stand out from the pad Thai we eat outside of Thailand.
---
4

SOM TAM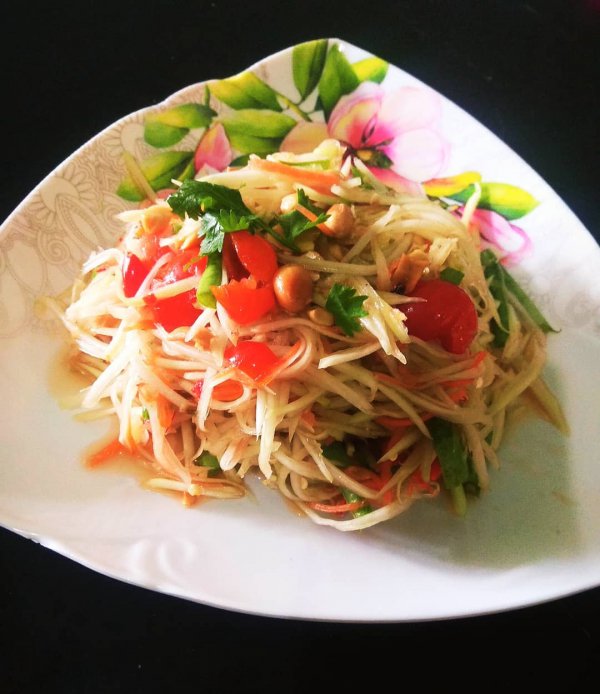 Som tam is a spicy papaya salad made out of shredded unripe papaya and the yummy Thai spices. This salad is available in all Thai eateries and also on the streets.
---
5

MANGO STICKY RICE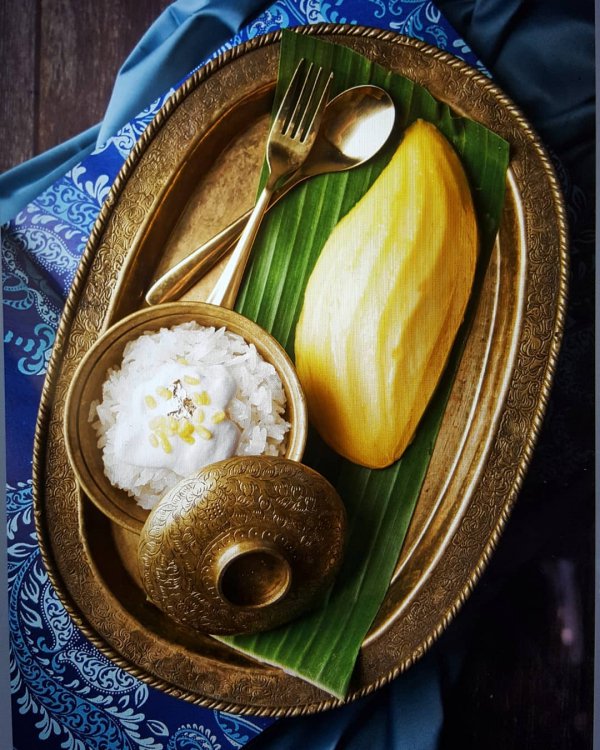 The most popular dessert in Thailand by a long way and everyone has their own way of serving it.
6

MEE HOKKieN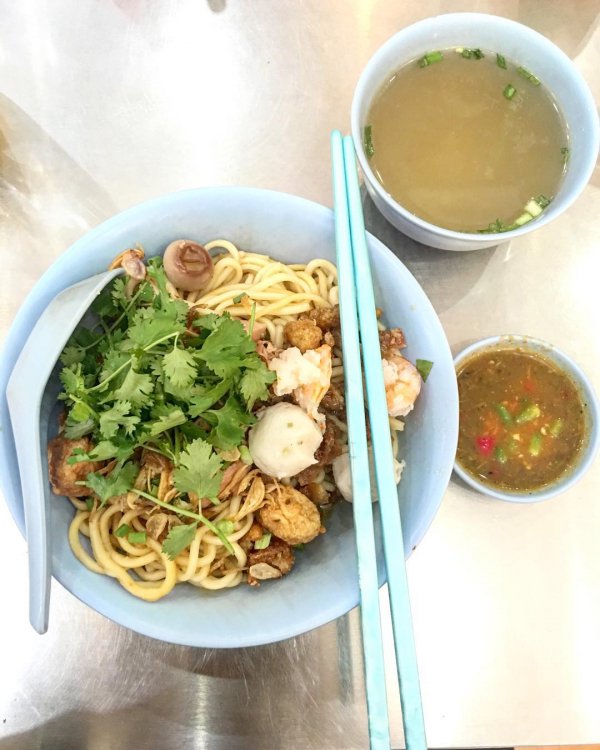 A noodle soup prepared with egg noodles, shrimp, baby corn, mushrooms, and lemongrass. They serve the best mee hokkien at a very famous local food joint named "Mee Ton Poe" in Phuket island.
---
7

AH PONG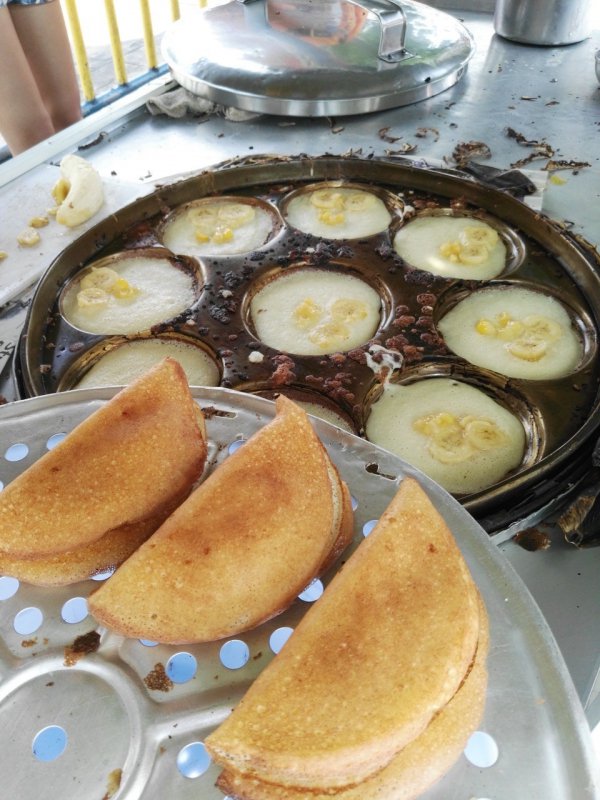 This is a sweet that is available on the streets of Phuket island. Ah pong is a crisp roll made up with sweet batter just like a crepe is made. In other words, it's a crispy crepe.
---
8

BANANA ROTI/PANCAKE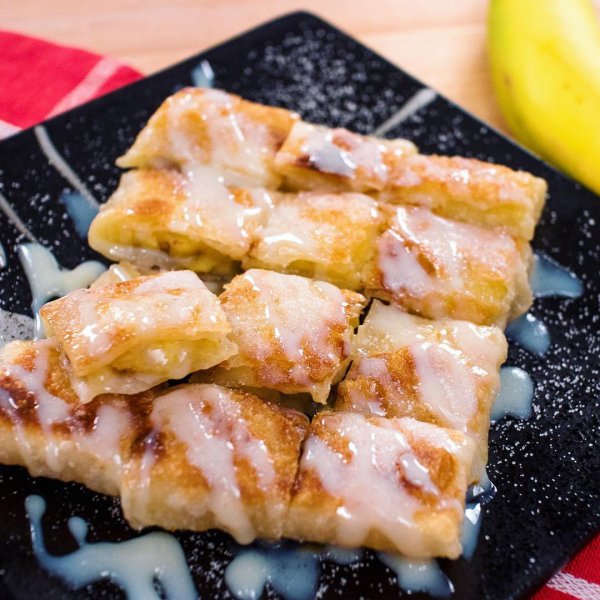 A famous sweet dish that is super filling and delicious at the same time. On my trip to Thailand, I made sure I ate at least one every day. In Phuket they call it a banana pancake and in Bangkok its famous by the name banana roti. Banana pancake/roti is available in plenty of flavours: Nutella, egg, dark chocolate, dairy milk, etc.
---
9

MANGOSTEEN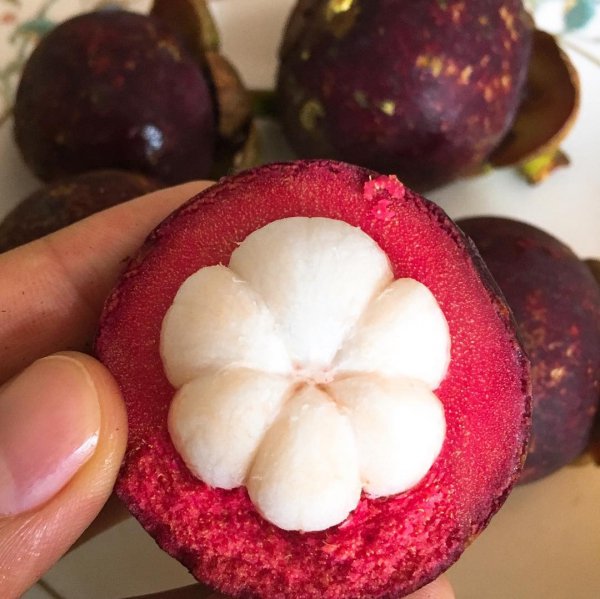 What do you imagine if I tell you that Thailand offers you a fruit that tastes somewhat like peaches, litchis and manna? Mangosteen is a fleshy fruit covered with a very thick skin that takes just like a blend of litchi, peach, and manna. Crazy, right?
---
10

ALL FRUITS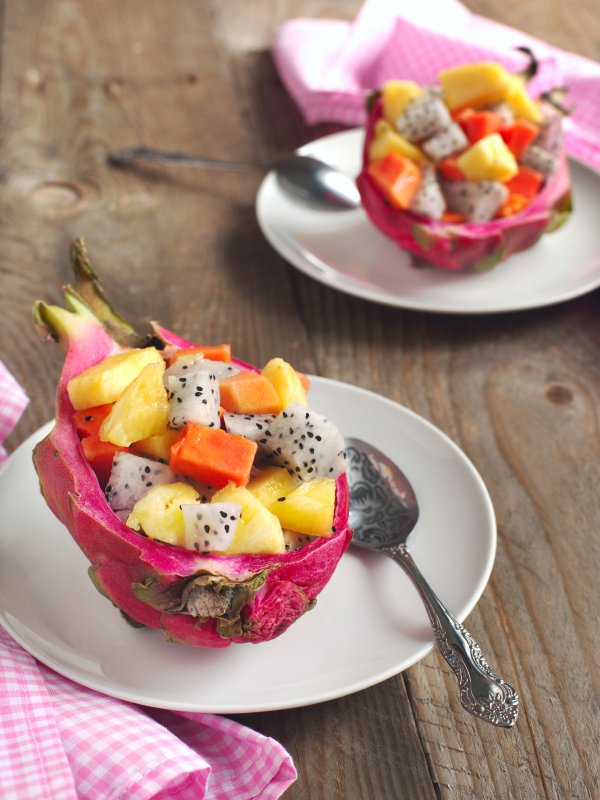 Thailand offers you an amazing variety of fresh fruits at every nook and corner of the country. The mangoes, the mangosteen, the watermelon, the melons, are so juicy and delicious, you would never want to miss buying a fresh fruit bowl wherever you see it.
---
11

11. STIR FRIED FISH FILLET with CELERY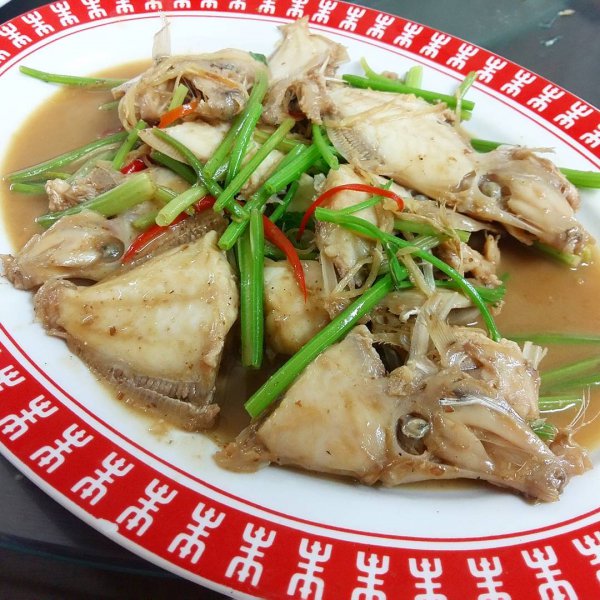 Mee Ton Poe is one of the oldest, very famous local restaurants in Phuket that offers an amazing variety of Thai food. One of its dishes is stir fried fish fillet with celery that gives an amazing punch of the celery flavour in the very first bite.
---
Popular
Related
Recent