I'm a pretty busy person, and I always end up juggling many things at once, and when this happens, I look to nutritional bars as a way to satiate my hunger for a while, until I can have a proper meal. While it is always better to have well-rounded, whole & real foods, snacking on a bar that is chock full of nutrients is a good substitute when you have time constraints. The nutritional bars I've listed here are not only amazing for you, they're just as tasty as they are healthy!
Table of contents:
1

Luna Bars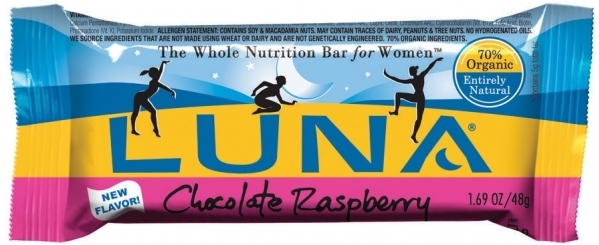 Luna, which is marketed towards women, is definitely a good bar to start your day off with. Boasting four core nutrients that every woman needs: Folic Acid, Calcium, Vitamin D, and Iron, it's one of the ideal nutritional bars to keep our bodies healthy. It's also rich in antioxidants, has 3 grams of fiber and packs in 9 grams of protein to help keep you full. As an added benefit, it's 70% organic too! It doesn't have artificial anything, so all the 15 flavors in the line are all delicious and natural at the same time.
2

KIND Bars

You can find a KIND bar at almost any convenience, drug or grocery store in most neighborhoods. It's become a really popular brand, simply because it's such an awesome product. The goal of KIND is to give you real ingredients, you know, the kind you can actually recognize. Though each bar differs in the amount of protein, fiber, antioxidants, you can be sure that there are always tons of health benefits in every one. There are so many great flavors too. It's perfect for a snack or as a bar to keep you satisfied between meals.
3

Think Thin

The name itself suggests that it's a bar that won't tip the scale and serves as a good way to get healthy nutrients into your body. Think Thin Bars, specifically from the Think Thin Crunch line, are great because they're low in sugar ( only 4-8 grams in each bar), 8 Grams of Protein, contain superfruits which are super rich in antioxidants and the ingredients are 100% Non-GMO. How amazing does that sound?
4

Vega One Bar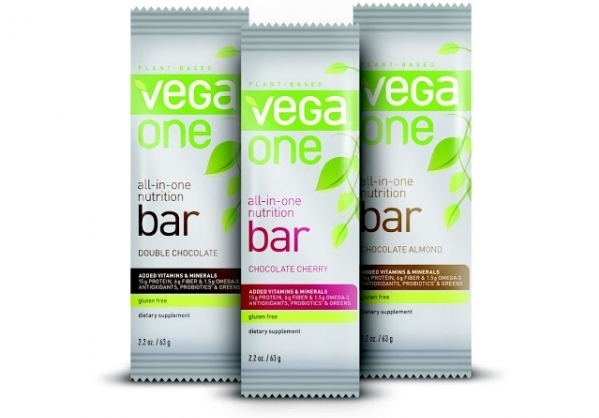 Vega is great company that caters to vegans and non-vegans alike. With its plant-based ingredients, it's a great bar to keep you satiated until dinner. It gives you full-spectrum nutrition with the ingredients. It has 15 Grams of protein, 1.5 grams of healthy fats ( omega 3s) , 1 billion probiotics which are good for stomach health, 6 grams of fiber, antioxidants and a bunch of essential vitamins. And, to top it off, it's gluten free! My favorite flavor is the Chocolate Almond.
5

Pure Organic Bars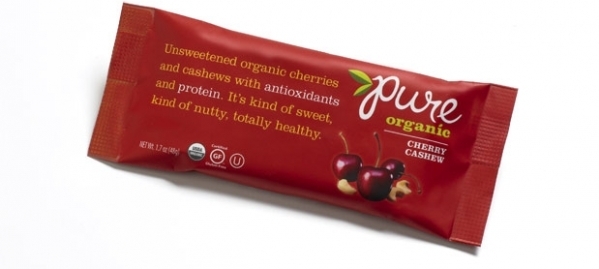 This is another vegan bar to sink your teeth into. It has an extensive line of fruit and nut bars, with a great variety of flavors. They're certified organic, non-GMO, and contain no artificial sugars or sweeteners. It's gluten free and packed with loads of healthy ingredients like fruits and nuts to keep your hunger at bay. It has 6 grams of protein and 4 Grams of fiber, making for a delightfully guilt-free snack.
6

Kashi Bars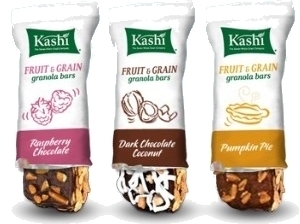 Kashi is a great company that seeks to put the best ingredients into their bars so that you can get the best nutrients for your body. Free from artificial flavors, colors and preservatives, Kashi gives you the cleanest bar they can. They're non-GMO and they have fiber, protein and 7 whole grains too! They're easy to pick up on-the-go because they've made their way into major supermarkets and grocery stores alike.
7

Balance Bar

Balance Bars are also good nutritional bars to try. Each has tons of great vitamins and minerals that are essential for the body. It also has a pretty high protein count ( 14 Grams) and fiber too which is great for helping to keep you full. It's also gluten free! It comes in a variety of delicious flavors.
Whether you're more of a chocolate girl, or a nut lover, these nutritional bars are perfect to snack on when you're on-the go! There are so many good bars to try out, so start with these, and after that, keep trying more. You could never be too healthy! Are there any nutritional bars you like?
Please rate this article