Delicious marinades are something that will take your meat recipes to a whole new level. Imagine infusing your steak or chicken breasts with so much flavor you simply can't get enough. Marinades also serve to tenderize meat. If you currently flavor your meat with herbs and spices, then making delicious marinades won't be much more effort. The only thing to consider is the time you need to marinate, which may be longer than sprinkling with spices and cooking.
---
1

Zippy Zoo Marinade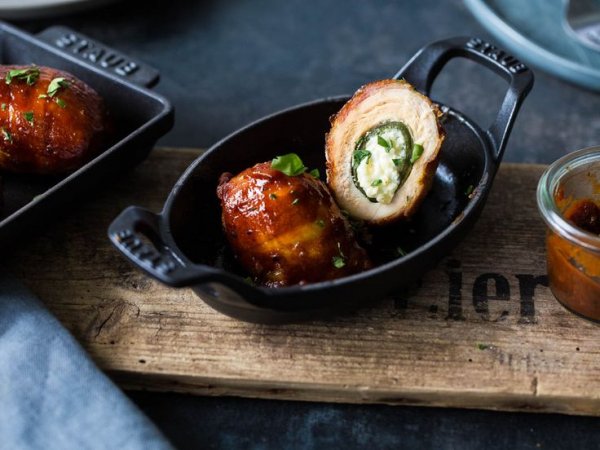 I chose this one because it's yummy, but also because it's fun to say. This is one of the most delicious marinades you'll ever find. It's got an Oriental flair that just can't be beat. It's perfect for chicken and pork.
Ingredients:
3 tablespoons soy sauce
2 tablespoons of your favorite barbecue sauce
2 tablespoons oil
1 teaspoon white wine
1 teaspoon peanut butter, smooth
1 teaspoon corn syrup
½ teaspoon Worcestershire sauce
2 teaspoons pepper
1 teaspoon fresh ginger, minced
1 teaspoon chili powder
1 teaspoon onion powder
½ teaspoon garlic powder
Directions:
Combine the soy sauce, barbecue sauce, oil, white wine, peanut butter, corn syrup and Worcestershire sauce in a shallow dish. Add the pepper, ginger, chili powder, onion powder and garlic powder. Stir until smooth. This needs 2 to 6 hours marinating time.
All Recipes: allrecipes.com
2

Finger Licking Chicken Marinade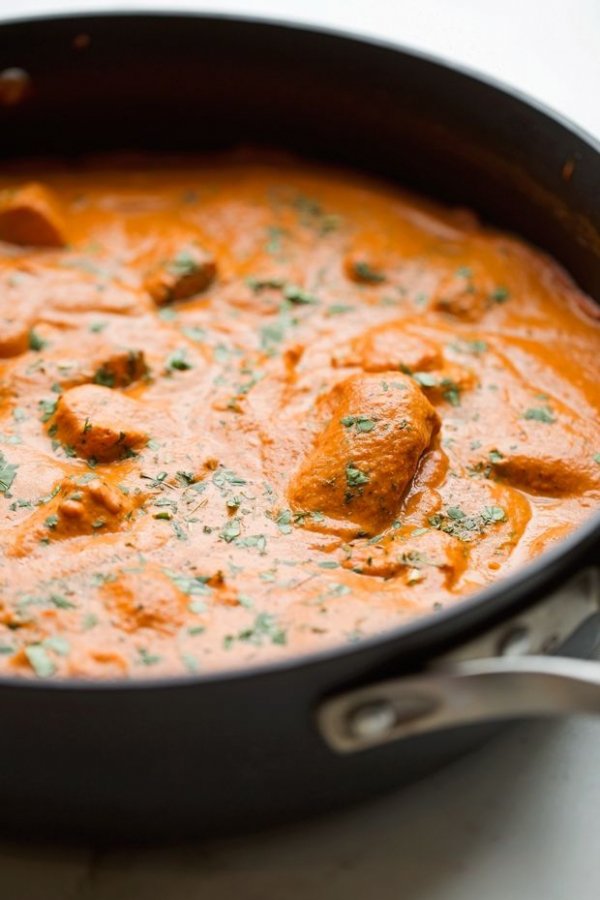 With a name like this, it has to be good, right? The simple combination of ingredients taste really good on chicken, but they also give it loads of flavor. This marinade comes together quickly and only needs 30 minutes to work its magic.
Ingredients:
1 cup oil
½ cup vinegar
2 tablespoons Miracle Whip
3 tablespoons Worcestershire
2 tablespoons fresh lemon juice
1 tablespoon salt, or to taste
1 tablespoon fresh cracked pepper
2 tablespoons thyme
1 tablespoon garlic salt
Directions:
In a small bowl, whisk together all the ingredients until well combined. You can use this to baste the meat as it cooks too.
Food.com: food.com
---
3

Balsamic Pork Tenderloin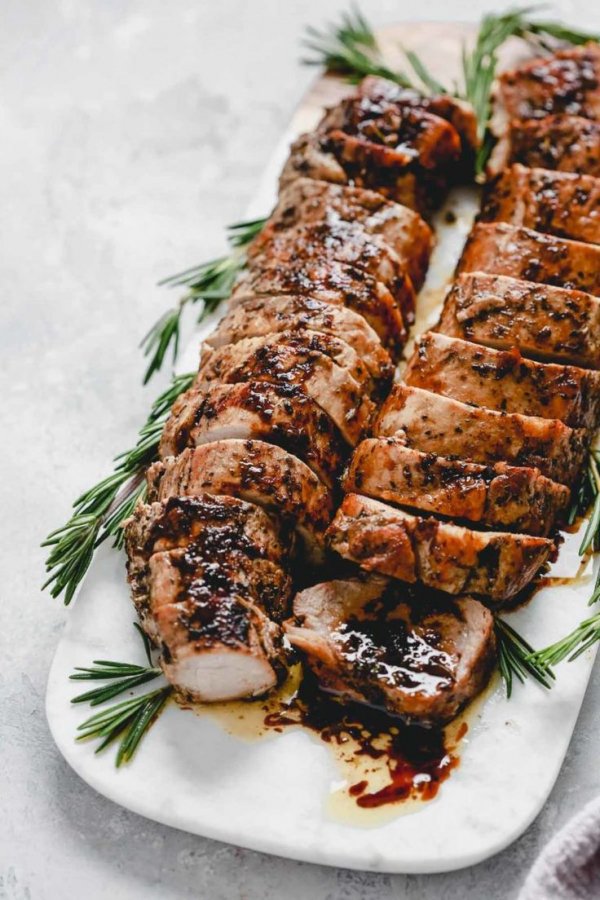 A pork tenderloin is such an elegant and easy meal to prepare. I like to cook one in the slow cooker because it has that all-day flavor while still being juicy and delicious. Marinating your pork tenderloin with this yummy combination of ingredients will only make it taste better.
Ingredients:
¼ cup balsamic vinegar
2 tablespoons oil
1 tablespoon fresh rosemary
2 minced garlic cloves
¾ teaspoon black pepper
1/8 teaspoon salt
Directions:
Stir together the balsamic vinegar, oil, rosemary, garlic, pepper and salt in a small bowl. Pour it over the meat in a large zip top bag or shallow dish and marinate in the refrigerator for one hour before cooking.
Recipe.com: recipe.com
---
4

Grilled Chicken Marinade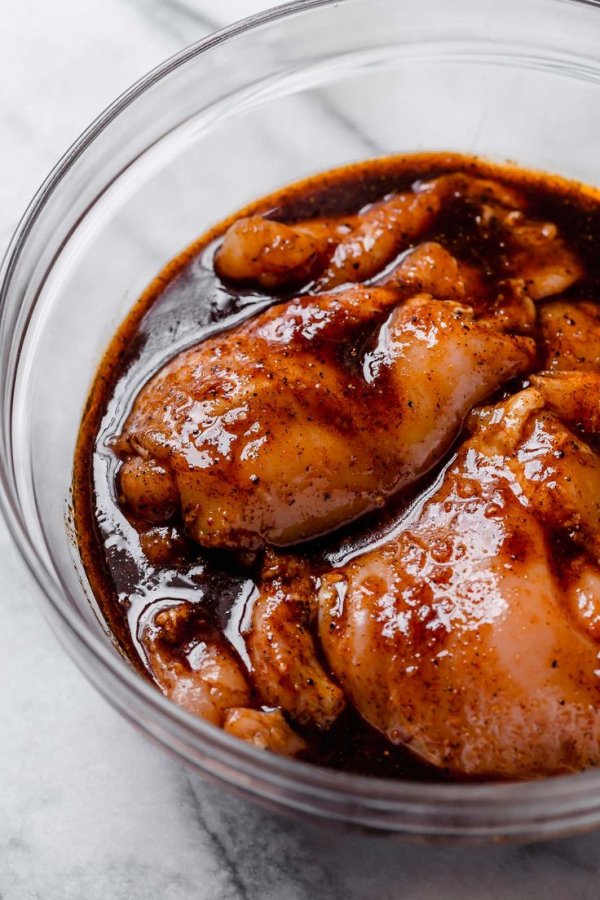 I love this recipe because it's super simple, but the ingredients are loaded with tons of flavor so you won't be disappointed when you dig into your chicken meal. This marinade needs about 3 hours in the refrigerator to give your chicken the most flavor possible.
Ingredients:
1 cup Chablis
1 teaspoon black pepper
½ of a finely chopped shallot
1 finely chopped garlic clove
1 tablespoon chipotle in adobo sauce
Directions:
Whisk together all the ingredients in a shallow dish. Add your meat and turn several times to coat.
Food Network: foodnetwork.com
---
5

Mojo Marinade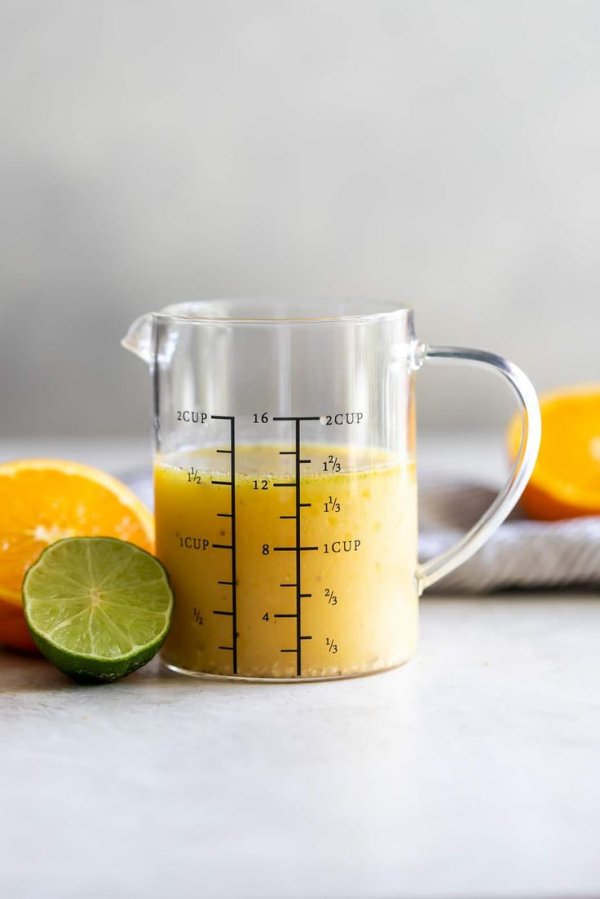 This is the most wonderful choice for thick, juicy pork chops, but it's also great for fish and chicken. You can even use it for steak if you want to. All the yummy ingredients are easy to find and meld so well together. This recipe makes my mouth water!
Ingredients:
1 ½ cups orange juice, fresh
½ cup lemon juice, fresh
½ cup lime juice, fresh
1 cup coarsely chopped fresh oregano
1/3 cup corn oil
10 minced garlic cloves
3 sliced jalapenos
1 ½ teaspoons salt
Directions:
Put all of the ingredients in a small bowl and stir. Continue mixing until the salt dissolves completely. Toss the marinade with meat and chill, covered, for 3 to 6 hours. You can reserve some of the marinade for a sauce in you want to.
Epicurious: epicurious.com
---
6

Teriyaki Marinade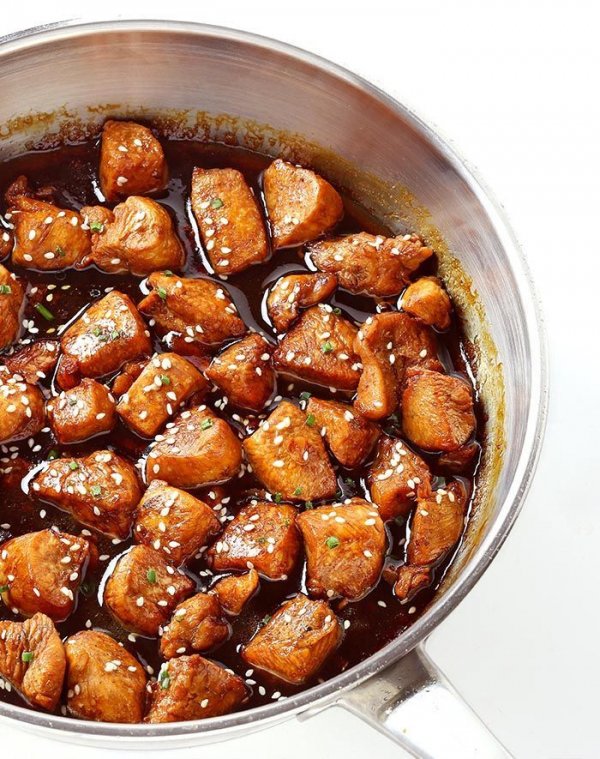 Teriyaki is such a great flavor for steak, chicken, pork or fish. I love to serve my teriyaki meals with steamed rice and sautéed vegetables. Talk about a delicious and healthy meal you can feel good about cooking and eating. You're going to love this – I promise!
Ingredients:
1 cup soy sauce
½ cup sake
½ cup sugar
1 tablespoon tomato paste
2 cloves minced garlic
1 teaspoon grated ginger
Directions:
Place all the ingredients in a small bowl or container and stir to combine. Slather on and marinate your meat in the refrigerator for at least one hour.
Ifood TV: ifood.tv
---
7

Chicken Fajita Marinade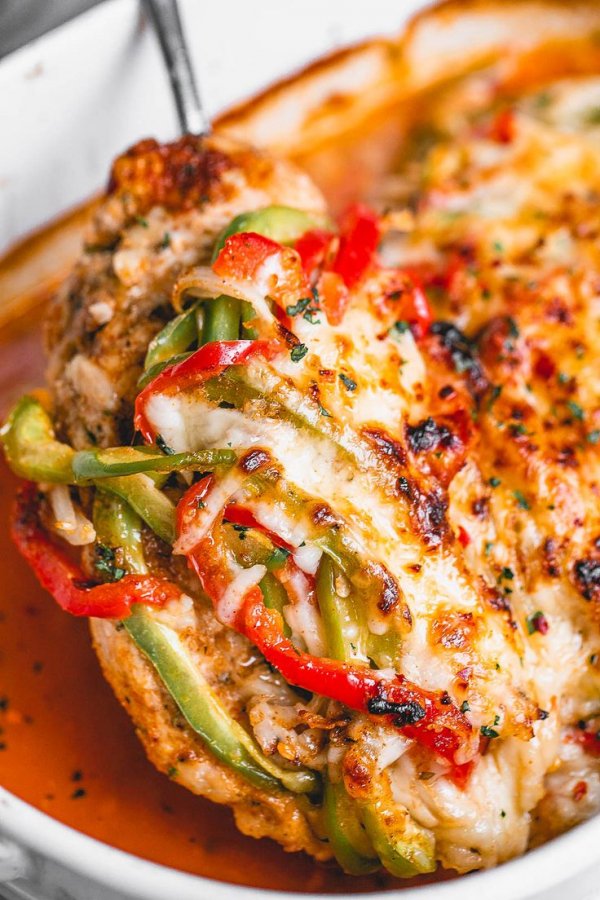 There's nothing more delicious than a big plate of chicken fajitas. I love to marinate my meat beforehand to give them a taste explosion that will leave you with great memories of dinner. This is a great recipe to prepare and share with friends.
Ingredients:
¼ cup beer
½ cup lime juice
1 tablespoon oil
2 minced garlic cloves
1 tablespoon brown sugar
1 tablespoon Worcestershire
1 tablespoon cilantro, chopped
½ teaspoon ground cumin
Salt
Directions:
Stir all of the ingredients together until well mixed. Put the marinade into a large zip top bag and add the meat. Refrigerate for 1 to 3 hours before cooking.
All Recipes: allrecipes.com
Do you marinate your meat before cooking? Share your favorite combinations with me – I'm always looking for something new to try.
---
Comments
Popular
Related
Recent