Oatmeal is such a wonderful food, and thankfully, there are many ways to eat oatmeal! Oatmeal works wonders, such as lowering cholesterol, reducing the risk of developing high blood pressure, and it's full of antioxidants! Here are some of my favorite ways to eat oatmeal:
---
1

Chocolate Oatmeal Bars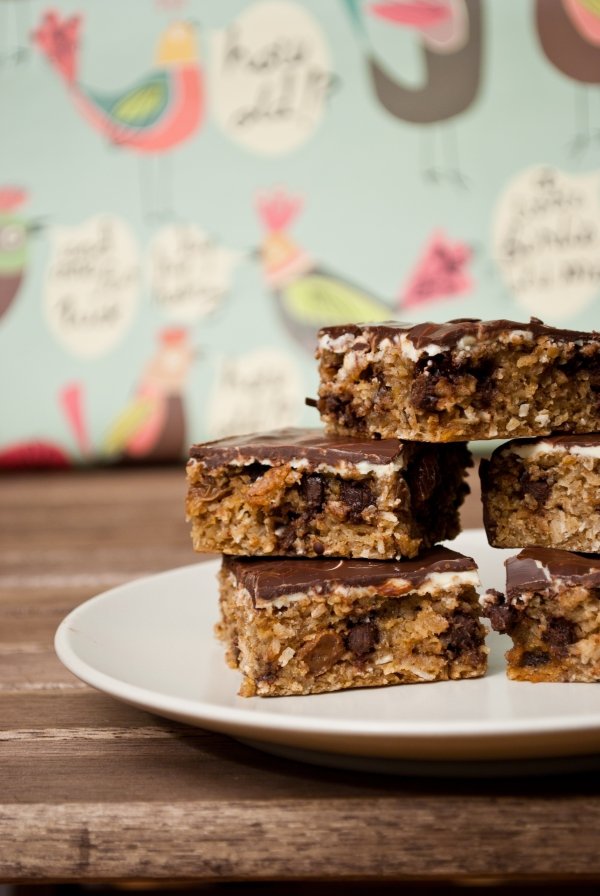 This is one of my all time favorite ways to eat oatmeal! I loved Kudos bars when I was a kid, but as I've gotten older, I realized how much sugar is in them. Homemade substitutes of your favorite snacks are always better than processed versions. After all, you get to control what goes in! These bars have an oatmeal cookie base, chocolate peanut butter layer in the middle, and an oatmeal cookie topping. Feel free to use your own favorite recipes for the cookies!
---
2

Raspberry Oatmeal Cookie Muffin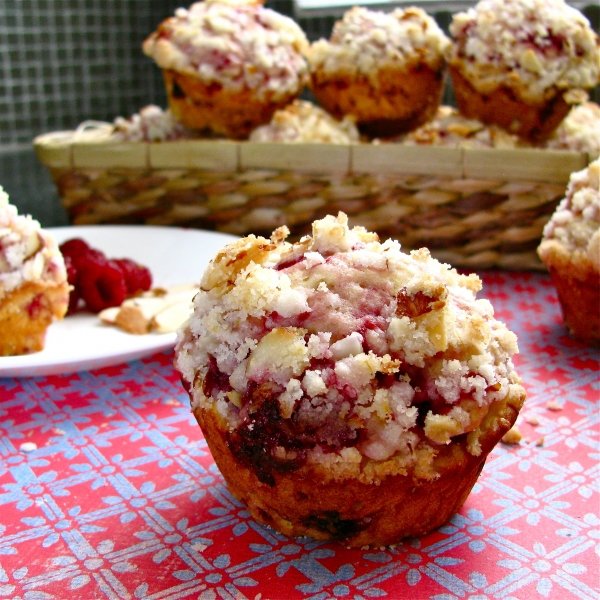 Fresh baked muffins are one of my favorite scents! Tweedy oatmeal muffins are absolutely delicious. Add some fresh fruit (frozen ones work, too), and you've got yourself a wonderful and hearty breakfast treat!
---
3

Myer Lemon Blueberry Baked Oatmeal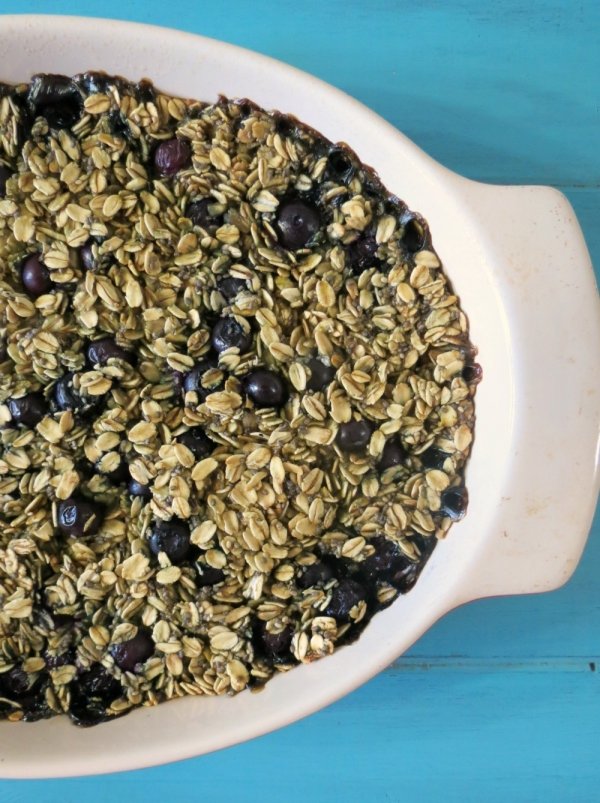 I love fruit crumbles and cobblers. They are one of my favorite desserts and I would eat them all day long if I could. This is a great way to have oatmeal if you don't like it because it's usually gloppy and messy. I like to think of this as a fruit cobbler but in a bar form. It's delicious!
---
4

Spiced Oatmeal Smoothie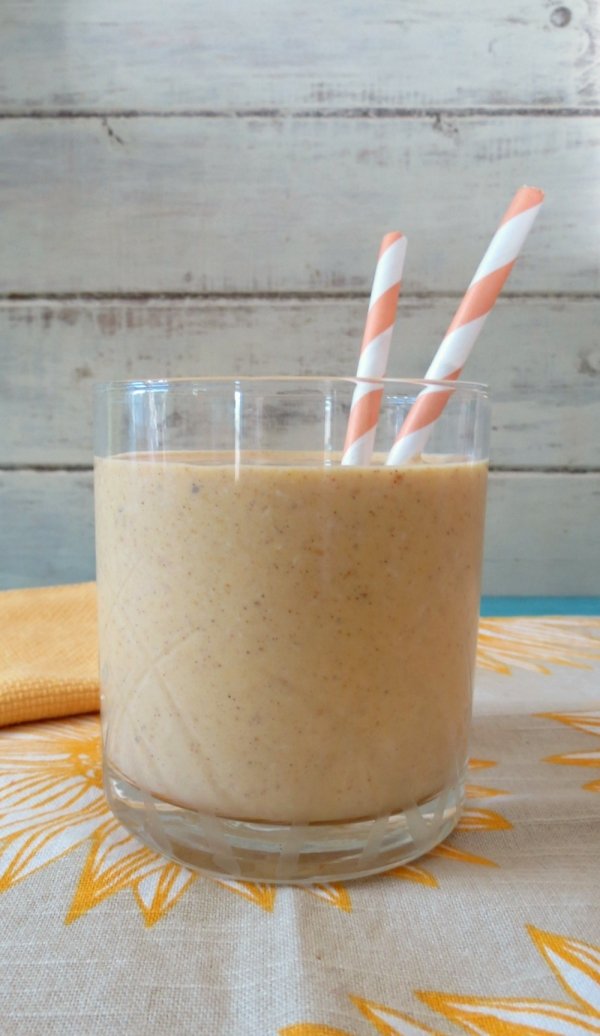 A smoothie with oatmeal? How unusual, but then again, how tasty! Because of the fiber in the oats, too, this little drink will keep you feeling fuller longer than most other smoothies.
---
5

Pan-seared Oatmeal with Fresh Fruit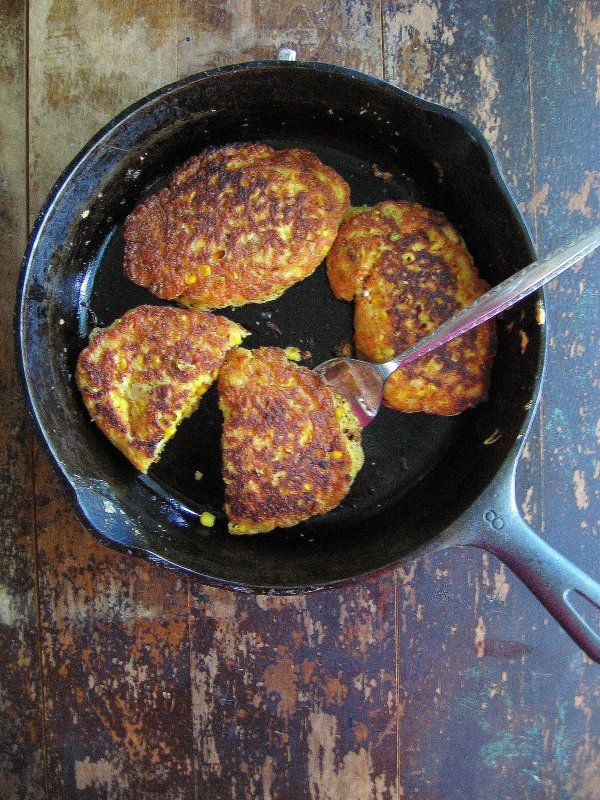 I actually used to hate oatmeal because it's not the prettiest thing to look. Since I'm a sucker for pan-seared things (I don't know why), I decided to pan-sear my oatmeal one day. Definitely try this, ladies! Just make sure that your oatmeal isn't too gloppy! Add some fruit and a honey drizzle, and you've got yourself a delish dish!
---
6

Loaded PB&J Oatmeal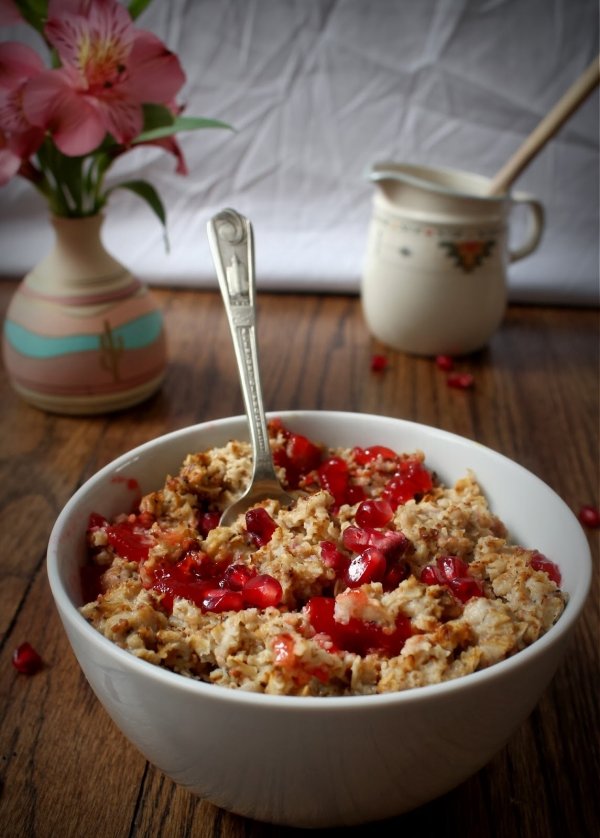 As a pescatarian, it's hard to find suitable sandwiches to eat, so I usually grab a simple PB&J. This easy snack reminds me of a gourmet PB&J and it's so good! It's also a great break from an ordinary PB&J! And the instructions are easy: you just boil milk or water, add oats, and then once that's done, add fruit, peanut butter, and jam!
---
7

Chocolate Oatmeal Pancakes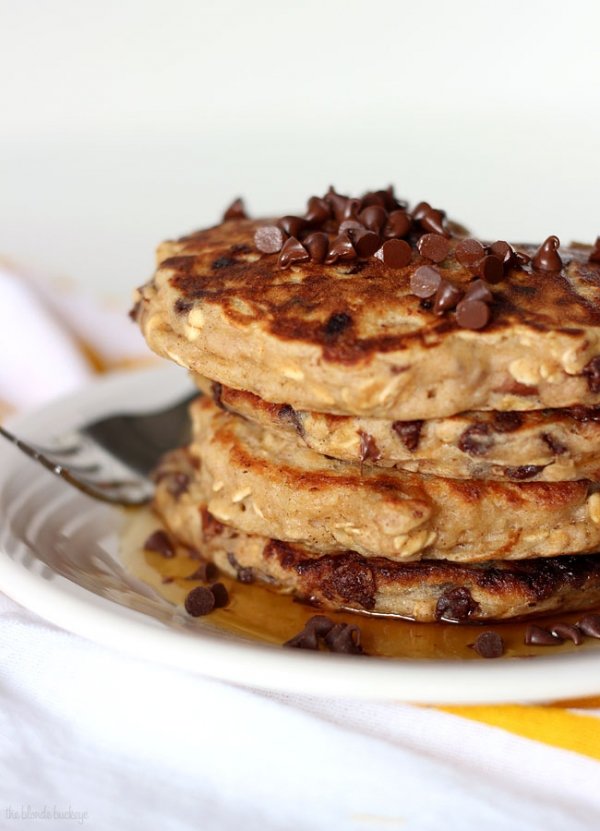 Ever since being on the East Coast, I've only fallen more in love with pancakes. I blame the local Massachusetts syrup! But when I found out about chocolate oatmeal pancakes, I was so excited. I've yet to try to make these, but they sound (and look) divine! Apparently, these pancakes are simple and take little time to make.
---
8

Nutella Oatmeal with Bananas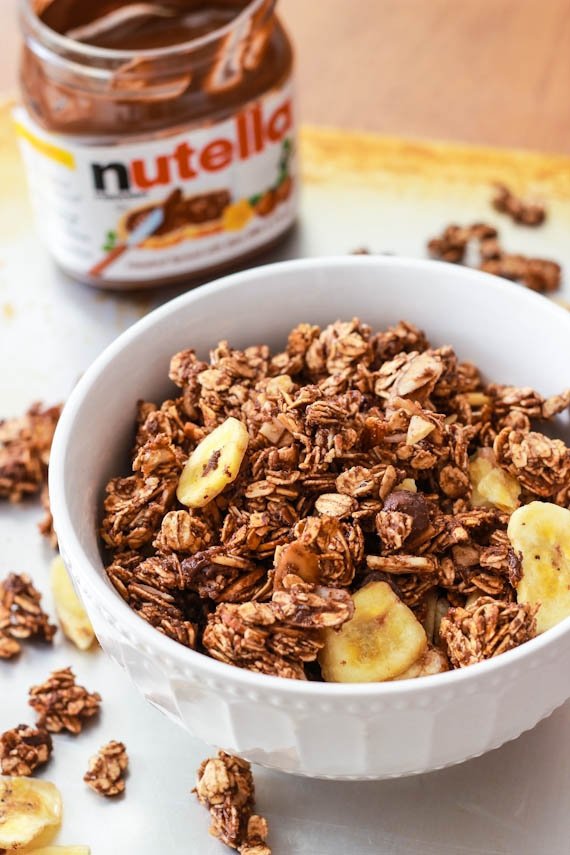 This is one of my favorite breakfast foods! I discovered this amazing combo during my freshman year in college. I was craving chocolate, but I didn't want to scarf down 300+ calories that night. So I decided to make some oatmeal and added some Nutella to it. This is a great way to get something sweet without giving up your diet!
---
9

Baked Blueberry Steel Cut Oatmeal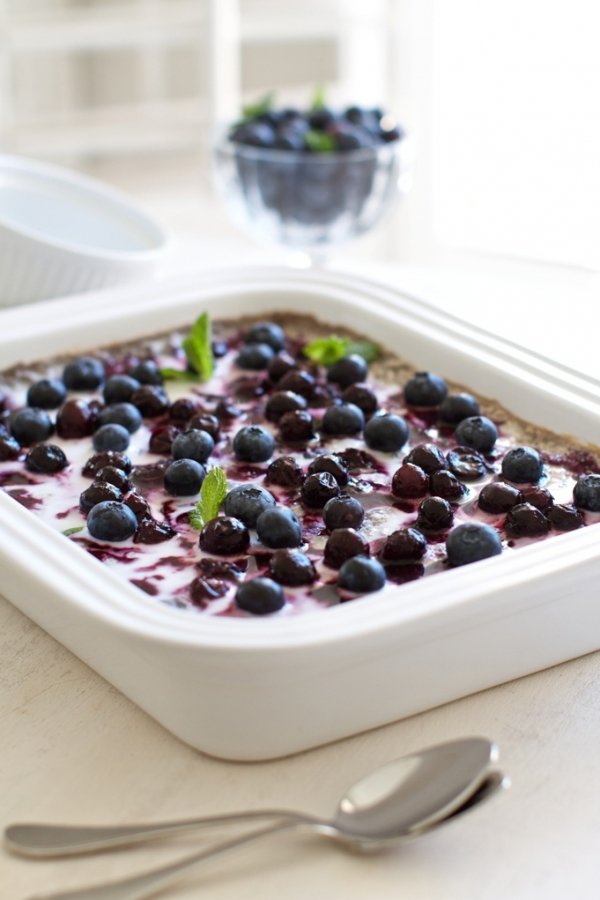 In case you haven't noticed, I love fruit, especially berries! I really enjoy this light breakfast food. It takes an hour to make, and you literally just bake blueberries into the oatmeal with some coconut and almond milk. Feel free to add blueberry sauce or nuts, if that's your thing! It looks so colorful once it's done!
So there you have it, ladies! Be sure to try out some of these new ways to eat oatmeal. How do you like to eat oatmeal? Have you tried any of these ways?
More
Comments
Popular
Recent