We all know that ginger is a wondrous little foodstuff, especially when it comes to digestion, so how about using it in some fantastic ginger based cocktails? Using ginger in cocktails means you get some of the spice's nutritional benefits, but it also adds a very warming and comforting quality, lifting a standard cocktail recipe to something special for the winter season. Ginger has an infinity with so many other flavors that you can create a whole range of drinks and never be bored. Here's some of my favorite ginger based cocktails. You'll need to invest in a bottle of ginger liqueur ($9-$13) but it will be worth it! Hope you'll try some.
---
1

Grapefruit and Ginger Sparkler
This is one of those ginger based cocktails I think is perfect for the upcoming holidays. It's a delicious combination of fizziness, fruitiness and freshness. This recipe comes courtesy of Seriouseats.com
For 1 serving you need:
1 oz chilled grapefruit juice (ruby red will give you a fabulous color)
½ oz ginger liqueur
3-4 oz chilled sparkling wine – dry is best (something like a Prosecco)
To make: Pour the grapefruit juice and ginger liqueur into a champagne glass. Top up with wine. The recipe says to garnish with a fresh grapefruit wedge which is ok if you've used fresh grapefruit juice. If not, just go with whatever inspires you.
2

Perfect Storm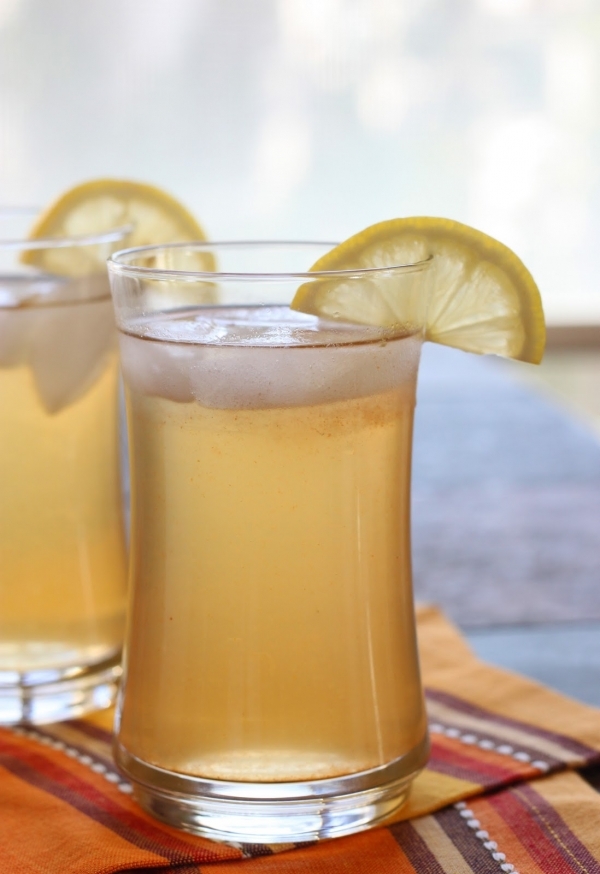 This recipe comes from liquor.com. If you've a passion for orange liqueurs, you'll love the citrusy and gingery combination in this one. I love ginger beer and had never thought about combining it with one of my favorite liqueurs but I'm definitely going to try this over the holidays. I don't know if it will work with Cointreau as well? I'm willing to give it a try.
For 1 serving you need:
3 oz ginger beer
1 ½ oz Grand Marnier
5 oz fresh lime juice
3 drops Angostura Bitters
Lime wedge to garnish
To make: Put the lime juice, Grand Marnier and bitters into a cocktail shaker filled with ice. Shake and then strain into a tall tumbler (highball) over fresh ice. Top with the ginger beer and stir. Add the lime wedge and you're good to go.
---
3

Ginger Wassail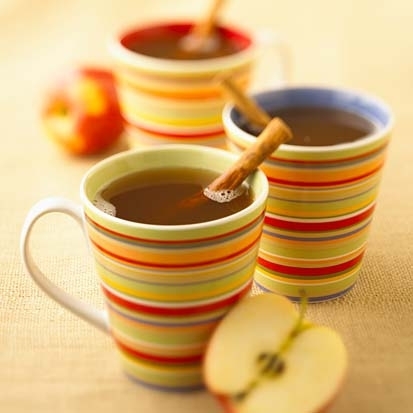 I don't like mulled wine but I love the idea of being able to serve up something warm and spicy to guests when they come in from the cold. Hot fresh ginger based cocktails sound brilliant for this and here's a good one from yummly.com.
For 4 servings you need:
4 cups apple cider
2 lemons cut into slices
½ inch fresh ginger root
1 cinnamon stick
½ teaspoon nutmeg
Few allspice berries
3 star anise
Seeds from ½ fresh vanilla bean or ¼ oz vanilla extract (not essence)
1 ½ oz of bourbon per cup of cider (so for 4 servings 6 oz)
1 red apple for garnish
To make: In a saucepan, combine all the other ingredients listed and heat. Do not allow to boil – as soon as it starts to bubble, turn down the heat and simmer for at least a half hour. Leaving it longer will give you a more spicy drink. When you're ready to serve, put 1 shot of bourbon into each of 4 mugs or glasses (about 1-1 ½ oz each). If using a glass put a spoon in each one to prevent the glass from cracking. Garnish with red apple slices.
---
4

Southern Baptist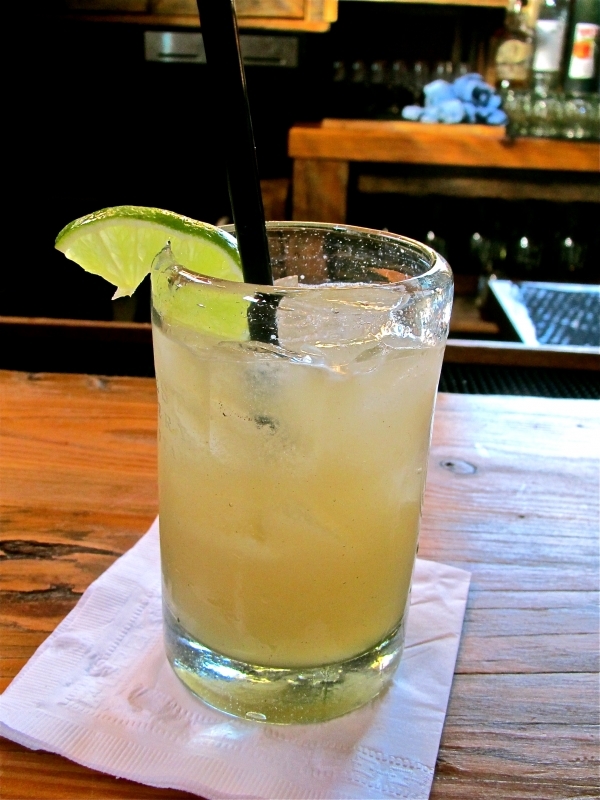 Ginger and lime are such a mainstay as a power duo in cooking, so it makes perfect sense they go great together in a drink. We all know the affinity ginger has for whiskey and rye and the addition of ginger to the classic mix really takes the blend to something special. This one is courtesy of Amor y Amargo in NYC.
For 1 serving you need:
4 inch length of fresh ginger
2 tablespoons white sugar
2 oz rye whiskey
1 oz freshly squeezed lime juice
Twist of lime peel for garnish
To make: The first step is to make a ginger syrup. Cut the ginger into chunks and in a jug or wide glass, bash gently until it is well broken up. Put into a fine tea strainer over a new container and press down on the ginger to release as much juice as possible. When you've got ½ oz of juice add in the sugar and stir until it has dissolved - the juice will be thick, and that's ok. Tip the juice into a cocktail shaker filled with ice along with the rye whiskey and lime juice. Shake until chilled. Serve in a highball glass garnish with the lime twist.
---
5

Orange Bourbon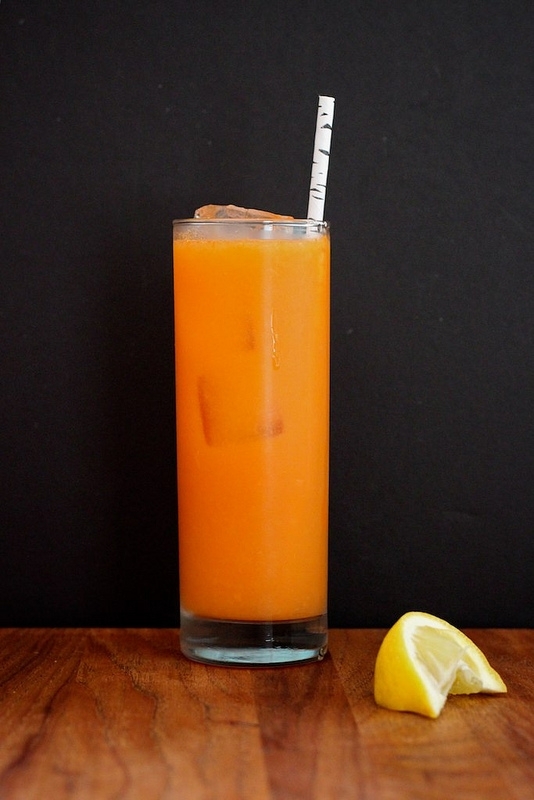 There's lots of yummy healthy things in an Orange Bourbon that will help you feel less guilty about the alcohol content. This recipe comes to us from Joythebaker.com. This is one of the ginger flavored cocktails that uses ginger ale so no messing about with fresh ginger, although you might want your juicer if you want to make your own fresh juices.
For 2 servings you need:
2 measures of bourbon (according to the strength of cocktail you want)
½ cup carrot juice
1 cup orange juice
1 can of ginger ale (from the fridge)
Lime juice
To make: Add ice to two tall glasses and put a measure of bourbon in each one. Divide the two juices between the two glasses in equal measure. Top up with ginger ale and add a squeeze of lime juice. Stir and serve. Garnish with anything that goes.
6

East Side Press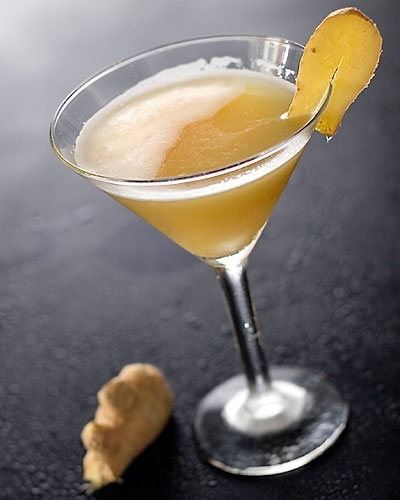 Now we're going back to the ginger based cocktails using yummy ginger liqueur. This one has an egg white which is quite common in cocktails so don't be put off by it. I found this one on about.com.
For 1 serving you need:
1 oz ginger liqueur
1 ½ oz cognac
½ oz lemon juice
1 egg white
1 teaspoon brown sugar
Candied ginger for garnish
To make: Fill a cocktail shaker with ice. Add all the ingredients and shake. Make sure you shake long and hard enough to thoroughly mix the egg white and sugar. Strain into a cocktail glass. Garnish and serve.
---
7

Ginger Lemonade Kick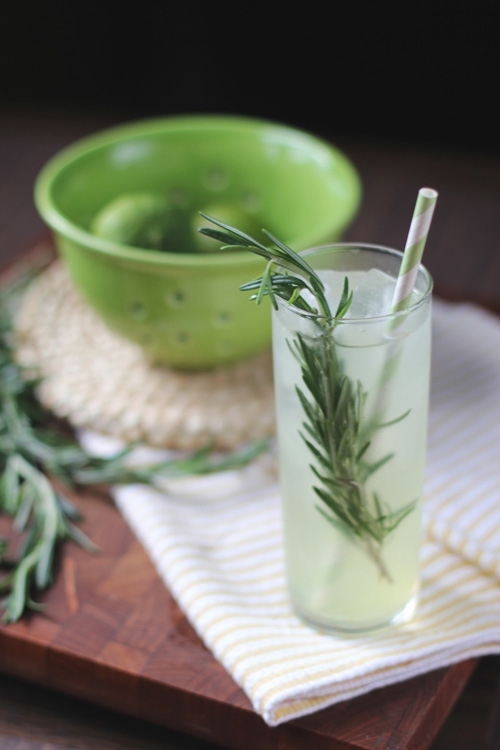 Don't you think that some cocktail recipes are a lot of work just for one drink? Yeah – me too! Sometimes though, if you don't mind a bit of cocktail culinary magic it can be fun – as long as the results are worth it.
For 1 serving you need:
1 ½ cups vodka (citron vodka is even better)
1 ⅓ cups white sugar
1inch length of fresh ginger root peeled and cut into coin sized slices
2 sprigs of rosemary (plus a load more for garnish)
1 cup freshly squeezed lemon juice
1 lemon
To make: There's a few stages to this one.
Firstly make a lemon concentrate by putting ⅔ cup of sugar, the ginger, 2 rosemary sprigs and 2 ½ cups of water into a saucepan and bringing it to the boil. Turn the heat down and leave to simmer for 10 minutes, stirring occasionally. Set aside and leave for 20 minutes. Then, strain to remove all the bits over a jug or bowl.
Put a load of ice cubes in a serving jug or pitcher. Add the now strained lemon concentrate and vodka and stir really well.
Cut off 2 slices from the lemon and then cut into quarters. Thread each slice onto a sprig of rosemary. Tip the remaining sugar onto a plate. Cut a wedge from the lemon and use to moisten the rim of 8 glasses. Dip the moistened rims into the sugar. (If you want a deeper rosemary flavor put some sprigs into sugar and put in an airtight container for 24-48 hours).
Divide the lemon/vodka mix between the glasses and add a lemon/rosemary stick to each.
Are you going to give any of these yummy ginger based cocktails a try?
Cheers!
---
Popular
Related
Recent