A party isn't really a party without some crowd pleasing cocktails. No matter the reason for your party, most guests want to have a yummy drink to enjoy while they mingle and eat snacks. As the host, you can plan some unique mixtures to wow your nearest and dearest. Of course, it's always best to try them out first, so test out these ideas and mix up a batch of crowd pleasing cocktails.
---
1

Kahlua and Milk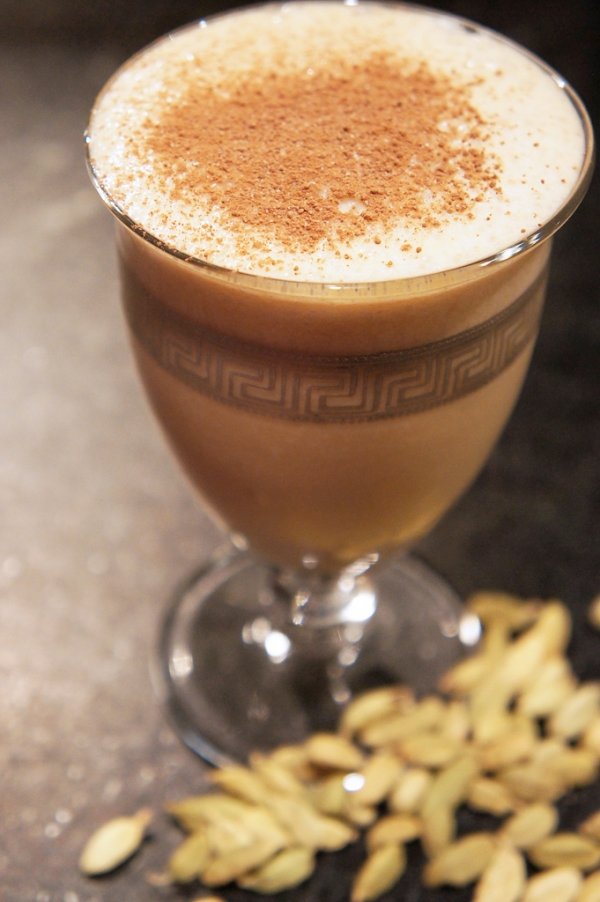 This combination is perfect as an after dinner drink and is sure to please all the guests on your list. Simply mix an ounce of Kahlua with a cup or so of milk in a rocks glass and stir. It tastes so much like dessert that you might get out of having to bake a cake. If it's cold outside, serve this cocktail warm. Then place this drink at the top of your list of crowd pleasing cocktails.
---
2

Cranberry Juice and Vodka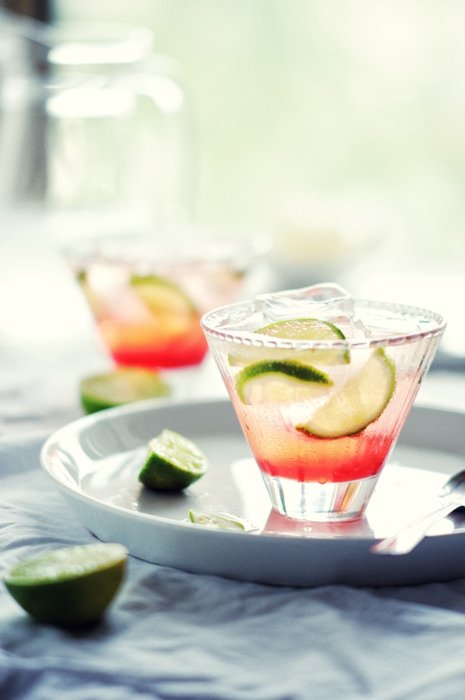 Not only does cranberry juice have a fun color and a tangy taste, but it's something that most people like. Mix it with a shot of vodka for an elegant cocktail that works on many occasions. Serve them in rocks glasses with a lime wedge garnish at an outdoor picnic, engagement party, baby shower or even brunch with the girls. Just be careful because it might taste so good that you drink more than you should.
3

Sangria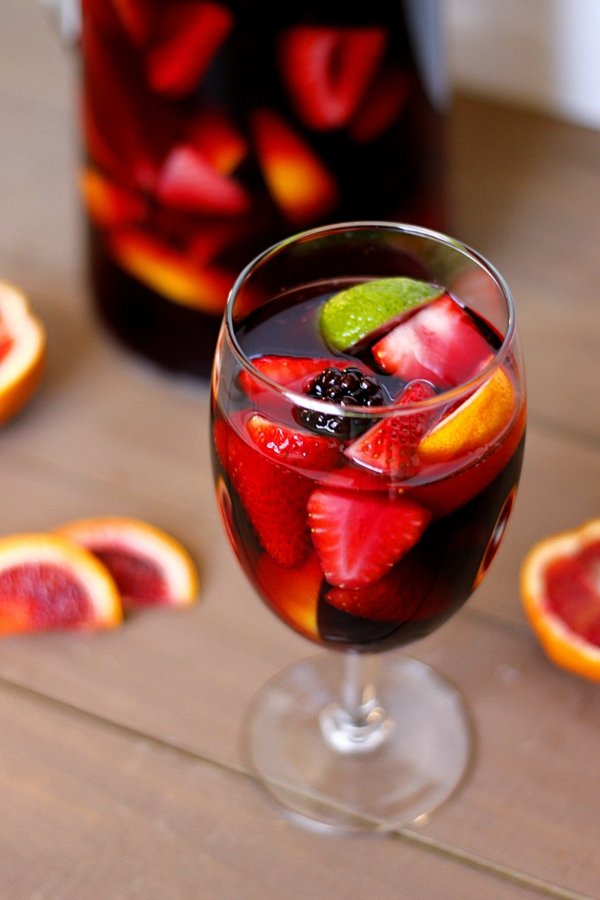 Sangria is perfect for both outdoor and indoor parties and it's got such a glamorous presentation too. Start by soaking mixed fruit in a combination of brown sugar and rum. Use mixed berries and plums for red sangria and peaches, raspberries, mangoes and limes for white sangria. Combine your soaked fruit with a mixture of three parts wine and one part juice. Use berry or pomegranate juice with red wine and peach or white grape juice with white wine. Serve the cocktail in wine goblets and be sure to get some fruit in each serving.
---
4

Bloody Mary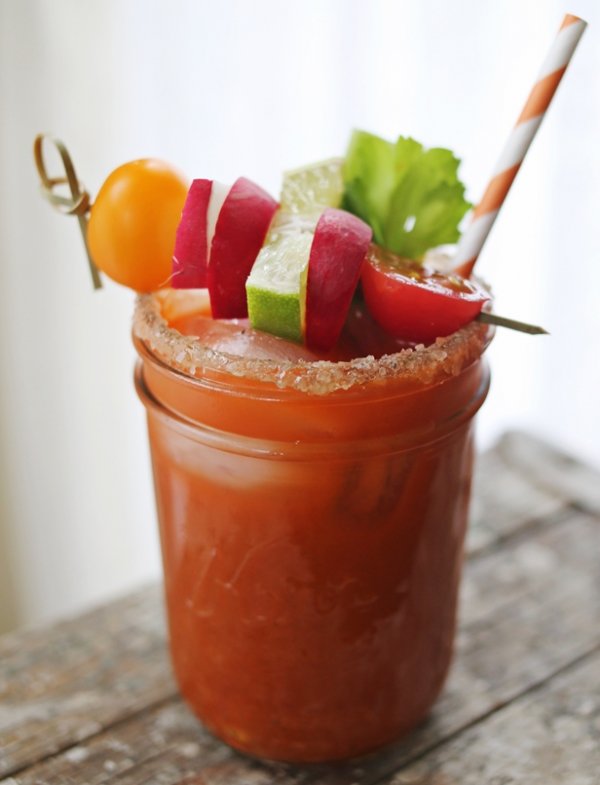 A Bloody Mary is the perfect cocktail for a brunch party, but you can still get away with serving them at a dinner soiree too. Mix an ounce of vodka with tomato juice in a cocktail mixer. I like the spicy kind. Add a few drops of Worcestershire sauce, a shake or two of celery salt and some black pepper. Shake and pour over ice. Garnish with green olives, celery stalks or a whole pickled pepper. My mouth is watering!
---
5

Basil Whisky Sour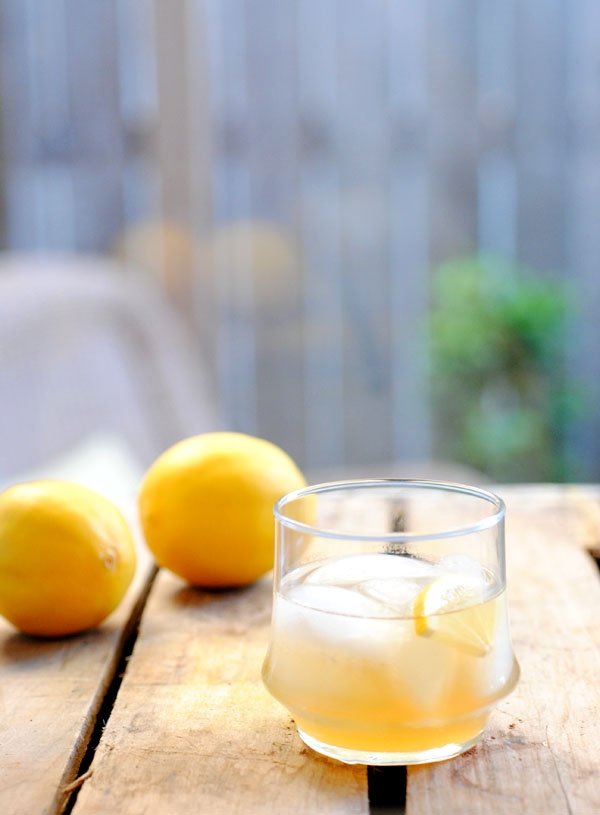 If you're down for a bit more work than shaking and pouring, a basil flavored whisky sour is sure to please. Start by making a simple syrup with basil leaves added. Once it's finished, remove the basil and mix the syrup with equal parts water and whisky. Add a squirt of fresh lime juice and you're all set. Your guests will down this one, but might not be able to place their finger on what makes it different.
---
6

Grown-up Lemonade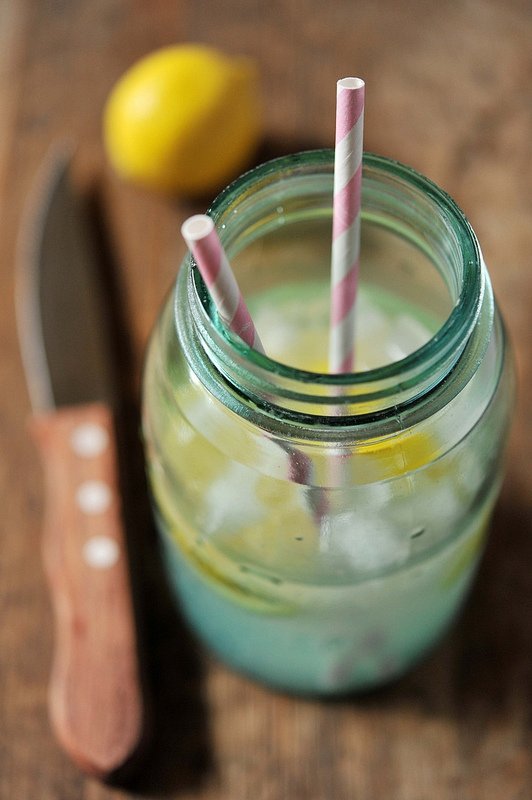 There's nothing as good as a tall glass of lemonade. Unless, of course, you make it into a cocktail. Start with your favorite lemonade. Homemade and pre-made work equally well. Punch it up with some flavored vodka. Try lemon lime or pomegranate flavors. This is a great cocktail to serve at a patio party and it also works great for a girls night in party.
---
7

Mojitos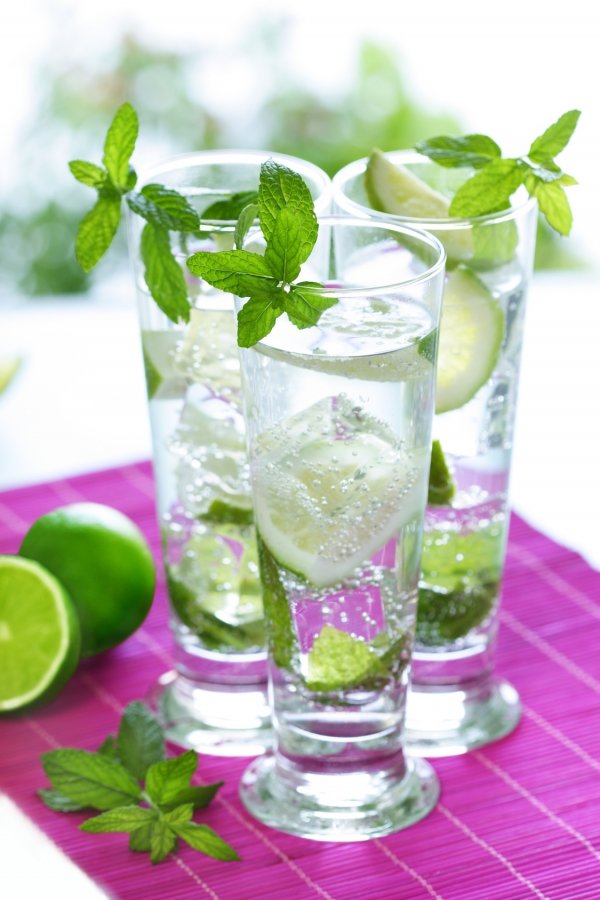 A mojito is an elegant and classy cocktail that looks festive and tastes so refreshing. Start by muddling mint leaves in a glass with agave syrup and a bit of brown sugar in the raw. Pour the mixture over ice in a cocktail shaker with rum and lemon juice. Dip the glass in a container of lime and then a container of sugar in the raw. Pour the mojito in and drink up. You can also add strawberries, raspberries or blackberries when you muddle the mint for a new twist.
What's your favorite party cocktail? I know it's not that gourmet, but I love a margarita! Which one of these will you try first?
---
Popular
Related
Recent