Chickpeas, also called garbanzo beans, are a versatile ingredient you can do lots of things with. They are loaded with nutrients, including protein and fiber, which make chickpeas a clear choice for a well-rounded meal plan. You can find them canned for the utmost convenience. Simply give them a rinse and they're ready to go. If you want some awesome new things to do with chickpeas, you have come to the right place. Here are my new favorites. I hope you love them as much as I do.
Table of contents:
1

Add Them to Soup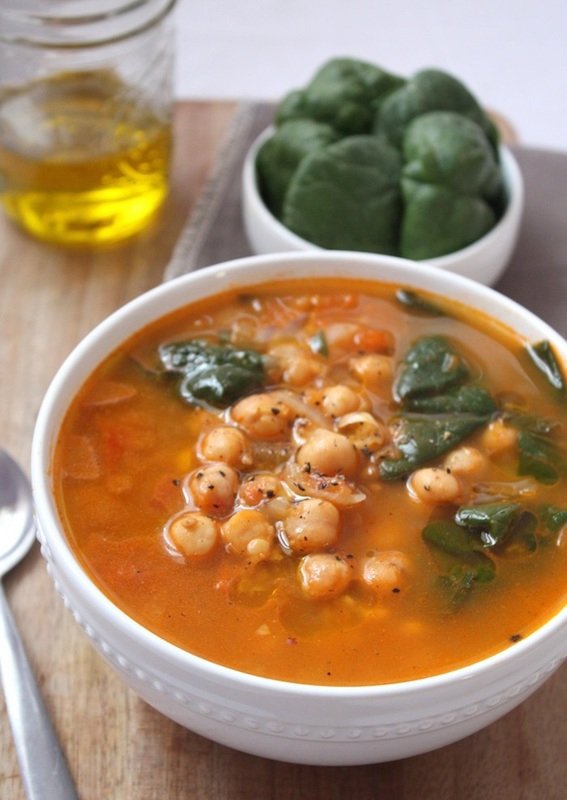 Let's be honest – some types of soup just don't satisfy your appetite. You need to load soup with hearty ingredients so you aren't left feeling hungry. Chickpeas are the perfect choice because they have a mild flavor that won't alter the taste of your favorite soup. Try them in vegetable soup or chili for a meal that is filling and delicious at the same time.
2

Roast Them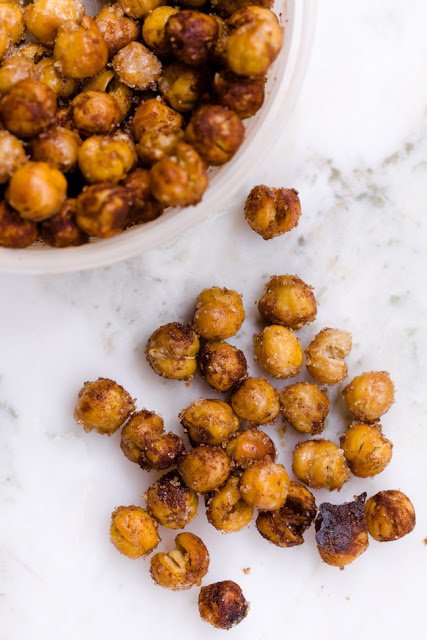 This is one of my favorite things to do with chickpeas. Coat a baking sheet with cooking spray, then scatter the chickpeas in a single layer. Give them another spritz of cooking spray, then season them with your favorite herbs and spices. My favorite combination is garlic salt and crushed red pepper. Roast them at 450 degrees for about 30 minutes, or until the chickpeas are crunchy.
3

Mash Them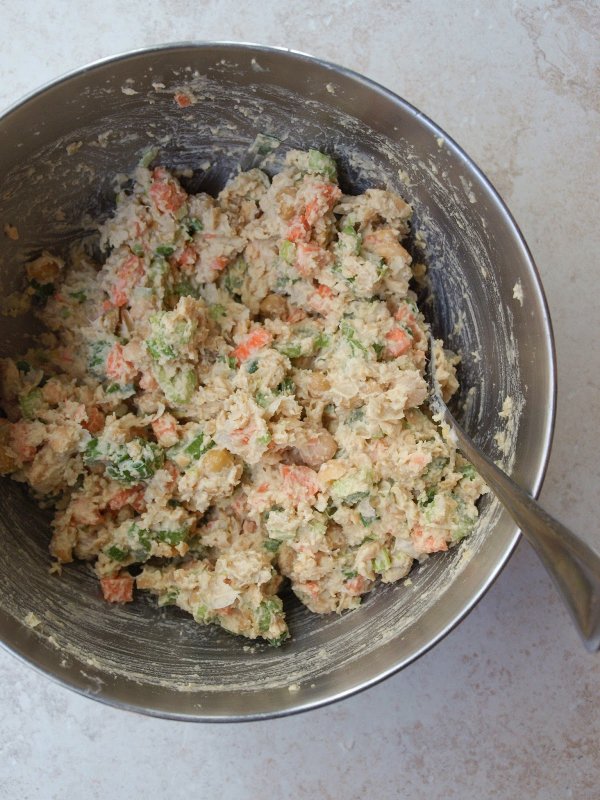 Don't eat meat? Hate the taste of tuna? Chickpeas are a great alternative for making into a salad that you can eat on bread. Simply mash the chickpeas with come mayonnaise, salt and pepper. Add a few drops of hot sauce if you like things spicy. Spread the mixture on bread and top with your favorite veggies. Yum!
4

Add Them to Salad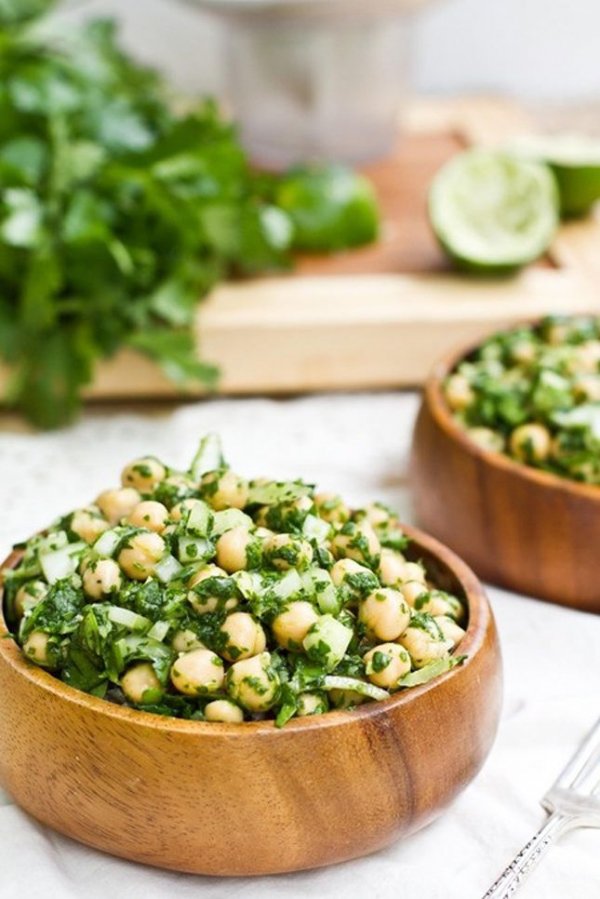 Just like with soup, adding chickpeas to a salad gives your meal extra protein and fills you up with very few calories. They taste great cold, so you can combine them with your favorite veggies. Chickpeas taste especially wonderful with vinaigrette so they also make a tasty addition to Greek or Italian style salads.
5

Spice Them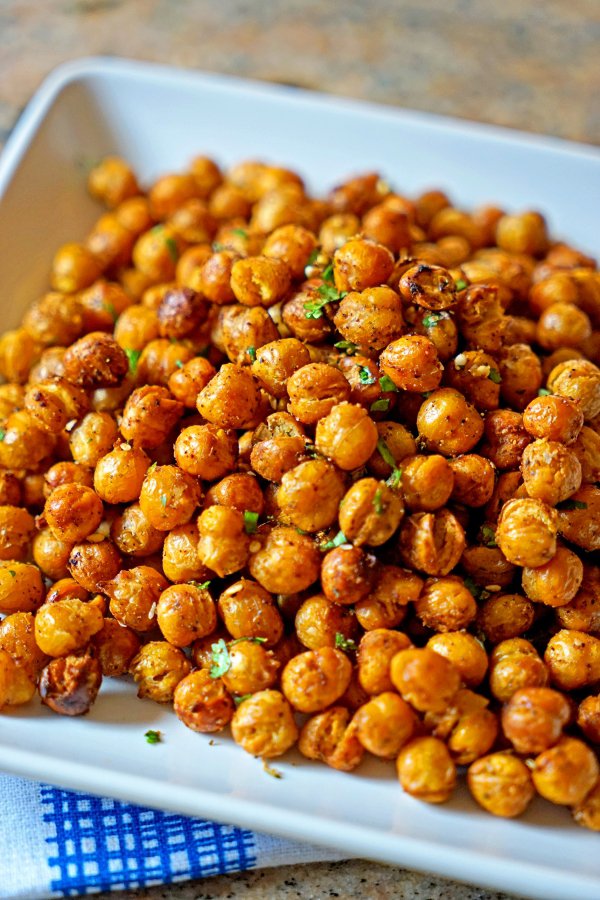 If you're looking for a way to serve chickpeas as a side dish, this this the one for you. Sauté the chickpeas with cumin, chopped onions, diced green chilies and salt and pepper. Garnish the mixture with cilantro, diced tomatoes and a drizzle of lemon juice. Serve the dish with burritos or enchiladas.
6

Make Baked Beans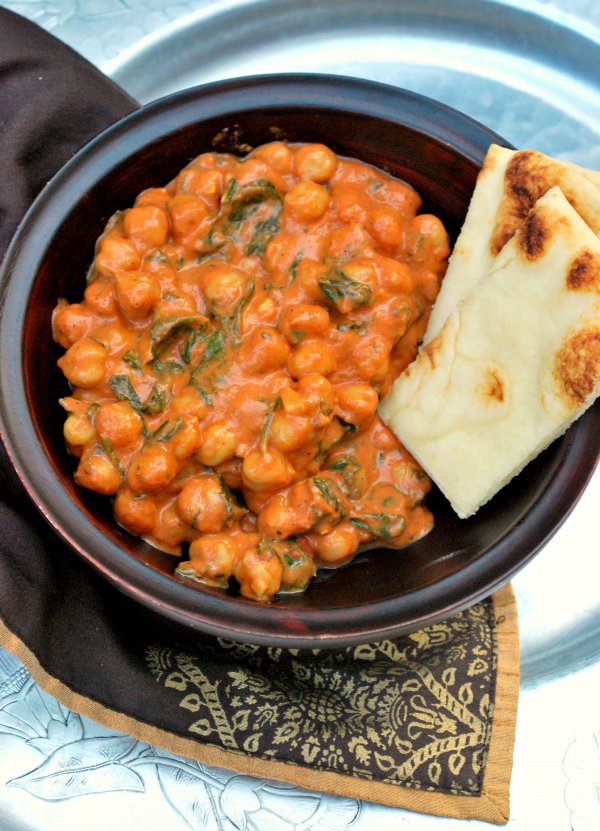 Do you love homemade baked beans? My mom always makes them with a bunch of different kinds of beans. That means you can easily add some chickpeas, which will only make the dish better. You don't need to change your recipe at all – simply sub in some chickpeas for a portion of the beans you usually use. Serve with your favorite barbecue meal.
7

Fry up Some Falafel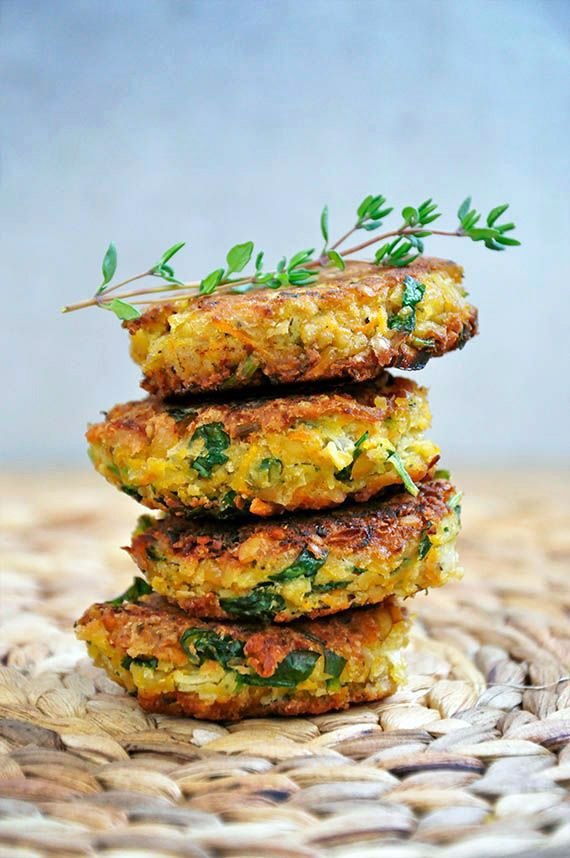 Falafel is a Middle Eastern food that is so good! It's crispy and tastes great with cucumber sauce. To make it, mix mashed garbanzo beans with diced onion, garlic, cumin, fresh parsley, flour, eggs, salt and pepper. Then heat some oil in a large skillet and form the chickpea mixture into patties and fry them until golden brown and crispy.
What's your favorite thing to do with chickpeas? They are so easy to find and so inexpensive, it just makes sense to try one of these ideas. Which one do you think you'll start with?
Please rate this article