26 out of This World Plantain Recipes ...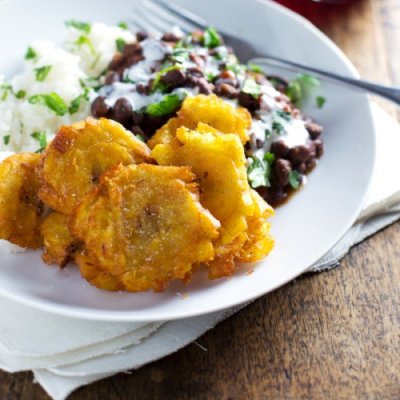 If you've never had plantains before, now is the time to change all that. They are similar to bananas, but have more starch so they can stand in for potatoes or help you create a yummy dessert. Check out these plantain recipes and you'll want to toss some in the cart every time you get groceries.
19.

Jamaican Jerk Chicken, Fried Plantain and Coconut Fried Quinoa with Macadamia Nuts
Via Jamaican Jerk Chicken, Fried Plantain ...
The name says it all - this is a meal that everyone is going to love.
20.

Plantains with Rum Brown Sugar Glaze
Via STF
If you want a fancy dessert, this is the one for you.