26 Homemade Salad Dressings That Will Make Your Taste Buds Dance with Joy ...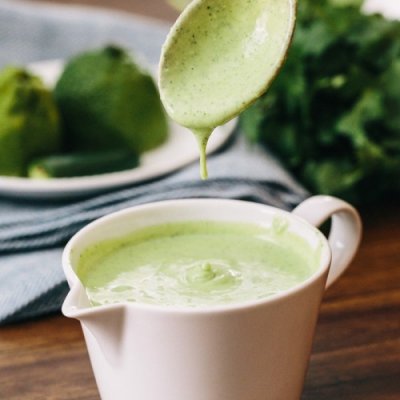 A salad isn't really a salad without some dressing, right? You could go to the store and buy it, but you can also make your own right at home. It's really easy to whip up flavorful combinations that don't have all the preservatives and additives that bottled versions do. Need some ideas? You have come to the right place! There are loads of yummy tasting homemade salad dressings on this list that are sure to please any palate. Enjoy!
The color of this dressing is mesmerizing! The taste is just as great too.
Source: Whip it! How to Make
Freshly chopped herbs are the perfect addition to any homemade salad dressing.
13.

Honey Mustard Vinaigrette
Source: Honey Mustard Vinaigrette
This combination of honey and mustard with a classic vinaigrette recipe is so tasty! You will love it!
14.

Raspberry Vinaigrette
Source: theysmell.com
What do you think is better? The taste or the color?